Khloé Kardashian Introduces Baby, Talks Tristan Thompson
Khloé Kardashian Admits to Feeling "Bamboozled" by Tristan Thompson as She Introduces New Baby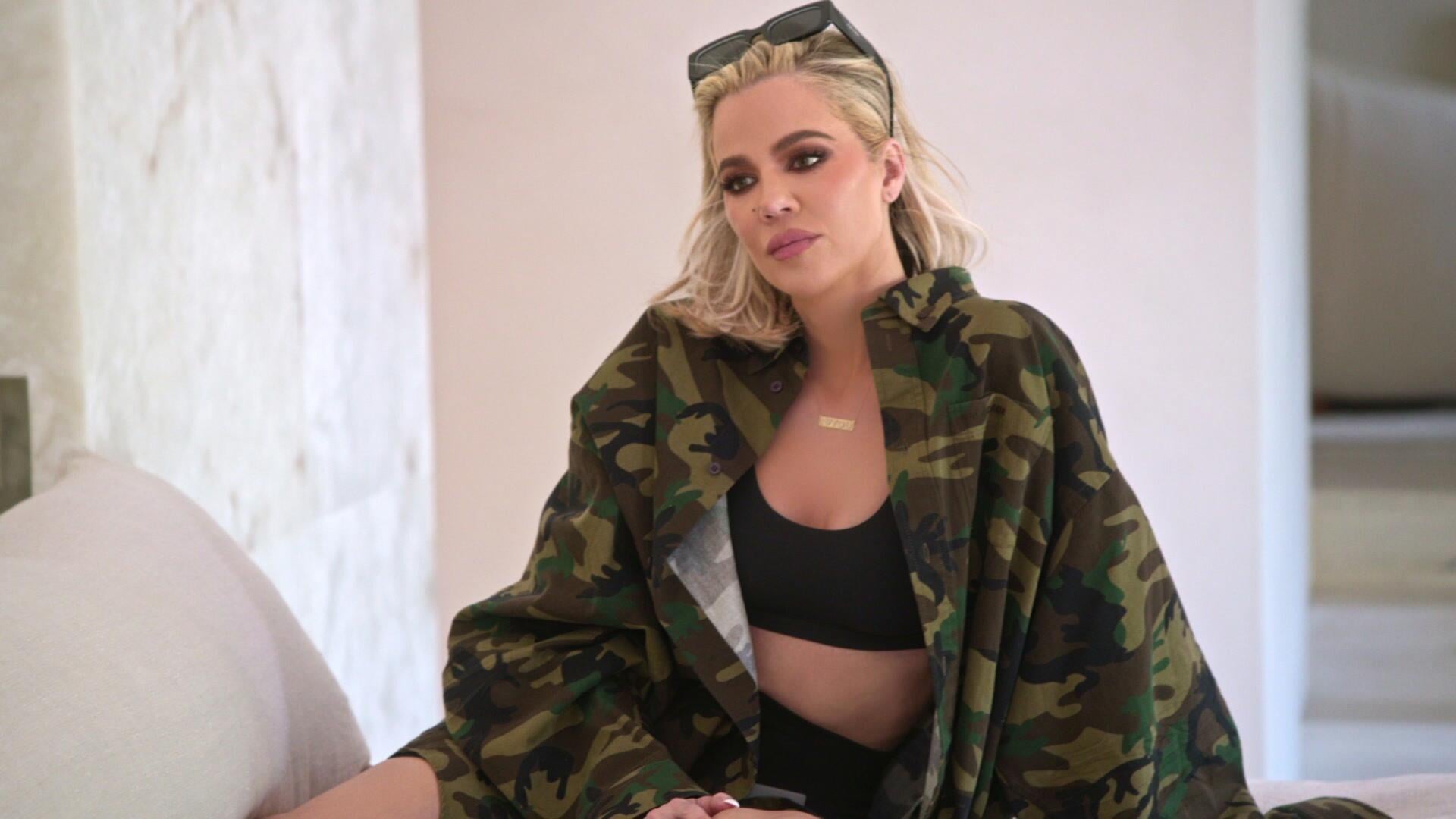 Khloé Kardashian took fans along on her emotional journey to welcome a second child with her ex Tristan Thompson in the season two premiere of "The Kardashians." Though Khloé gave viewers a glimpse of her adorable new addition, she didn't yet reveal the baby boy's name, only that it starts with a "t."
Khloé's rep previously confirmed the baby's arrival to People back on Aug. 5. The news that the former couple were expecting was initially revealed by TMZ on July 13 and then confirmed by Khloé's rep, also to People. "We can confirm True will have a sibling who was conceived in November," Khloé's rep told People. "Khloé is incredibly grateful to the extraordinary surrogate for such a beautiful blessing. We'd like to ask for kindness and privacy so that Khloe can focus on her family."
Thompson and Khloé are also parents to daughter True, who was born on April 18, 2018. The Good American cofounder and Thompson haven't been in a relationship since last December after it was revealed that the NBA player was welcoming a child with Maralee Nichols, a woman he conceived while still dating Khloé. Thompson was previously embroiled in several cheating scandals during his relationship with Khloé, which began in 2016.
Throughout the new episode of the famous family's Hulu reality series, Khloé was candid about her emotions surrounding welcoming a baby with Thompson following news of his child with Nichols. "We did an embryo transfer like days before Thanksgiving, and I found out about Tristan's situation the first week of December," explained Khloé, adding, "Why would I want to have a baby with someone who is having a baby with somebody else? I'm not that much of a sociopath." She later detailed that she felt "bamboozled" by Thompson and was "being encouraged to [transfer the embryo] by a certain date." Explained the mom of two, "In hindsight, he always knew when the other baby was being born."
Amid conversations with her sisters including Kim Kardashian and Kylie Jenner, as well as mom Kris Jenner, Khloé admitted to keeping news of her surrogate's pregnancy private to "protect my mental wellbeing." She explained, "It's been a lot to go through all at the same time." She also expressed fear for the public's reaction to the news, in the wake of continued public drama with Thompson. Said Khloé, "I can't hear about this for months, like, what an idiot I am."
Eventually, with her family's encouragement, Khloé celebrated her son's impending arrival with a lion-themed baby shower, and allowed Thompson to be present during their son's birth. After her son's arrival, she told viewers, "Now, I finally get to start enjoying my life with two kids."
Khloé had previously been open about her struggle to welcome a second child. "I want [True] to have a sibling. If it's God's plan," she tweeted in October 2021. A few months prior, in June 2021, she said she had been advised against going through with another pregnancy. "Dr. A just said it probably wasn't the best idea for me to carry," she said in a June 2021 clip from the "Keeping Up With the Kardashians" reunion special. "She's nervous and cautious about a couple things."
She then shared that she was looking for a surrogate. "I did have one [surrogate], and then it fell through," she said during the reunion. "It's a very tedious, hard process. And it was interesting because Kim went through the journey, and I swear it felt like she said, 'I want to get pregnant,' and two weeks later she found a surrogate."