Kylie Jenner's Son's Name
Kylie Jenner Finally Reveals Her Son's Name — and His First Photo, Too!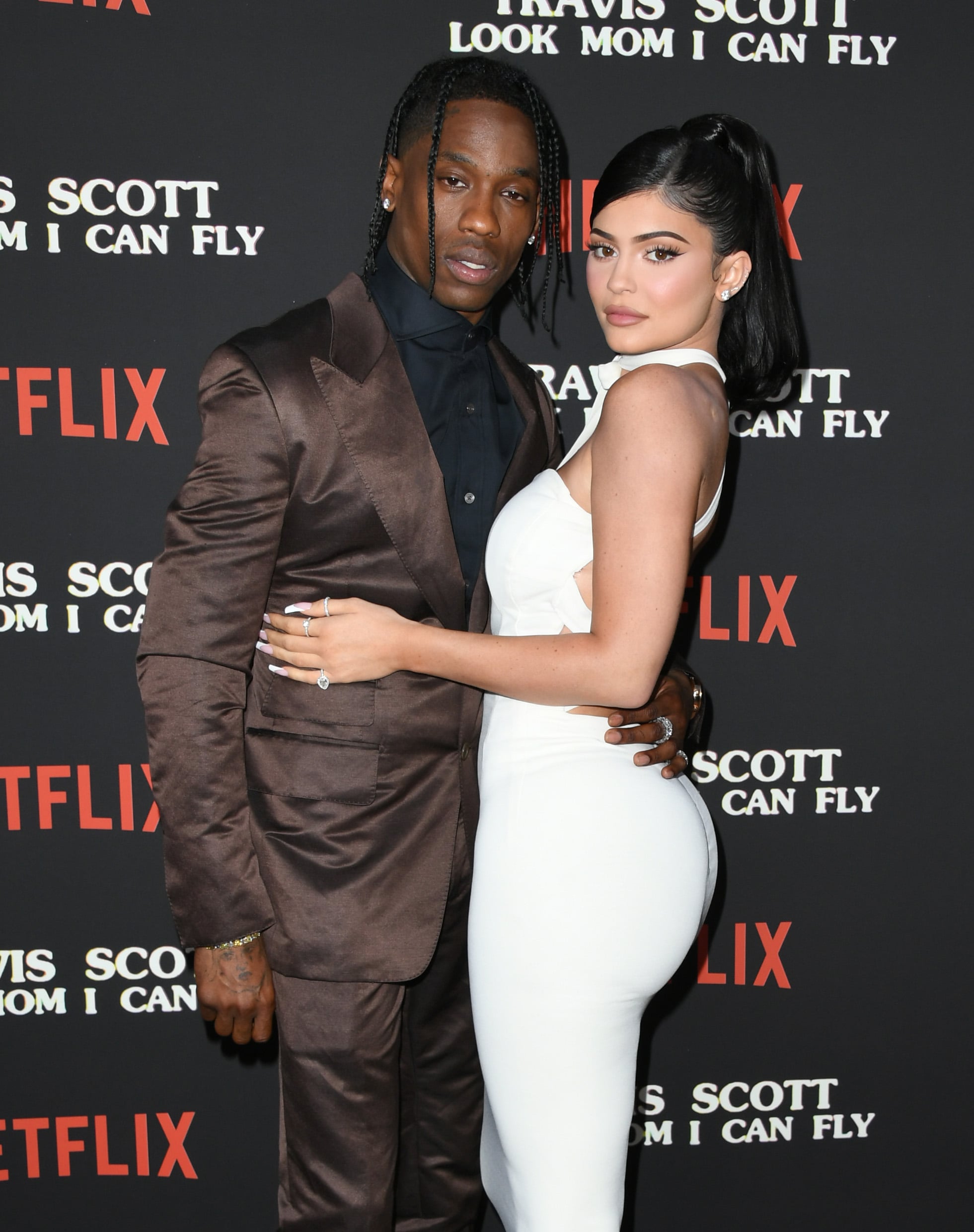 Image Source: Getty / Jon Kopaloff / FilmMagic
Just days ahead of his first birthday, Kylie Jenner has finally revealed her son's first name — and she shared photos of her adorable little boy, too! On Jan. 21, Jenner shared a carousel of photos of her little guy's first year on Instagram alongside the simple caption, "AIRE 🤍."
Jenner and Travis Scott welcomed their second child on Feb. 2, 2022, but Jenner was quick to clarify her plans to change her baby boy's original name: Wolf Jacques Webster. "His name is still Wolf. His passport's Wolf, but that isn't gonna be his name," she explained during a Sept. 8 appearance on "The Late Late Show With James Corden." "We're just waiting. . . . We don't call him Wolf."
It seems the name the reported exes settled on is Aire, which means "lion of God" in Hebrew, per Nameberry. Jenner's family appear to love the little boy's new moniker. Her big sister Khloé Kardashian commented on her post, "The king!!! Young king!!!!! 👑🤍🐐👑❤️"
Aire certainly looks like a little king in the new photos Jenner shared. In the first pic, he appears to be pouting while his mom holds him on her hip for a mirror selfie. In the second, he rocks a baby beanie. And in the last photo, he's sitting in his high chair enjoying something red that he has on his bib and lips.
What Is Kylie Jenner's Son's New Name?
On Jan. 21, Jenner officially revealed that her son's name is Aire. It's unclear exactly when she and Scott decided on their baby's new name.
During a Sept. 2022 interview with James Corden, the late night host asked Jenner where she was in the process of changing her son's name, and she responded, "We haven't officially legally changed the name." The host then asked what she calls her son. She said coyly, "We're just not ready to share yet. We're not officially going to change it until maybe . . ." before trailing off. However, Jenner did confirm she and Scott have (mostly) landed on a name — and it's not an animal this time.
Following up on her statement in the Sept. 29 episode of "The Kardashians," Jenner admitted, "We really didn't have a name [when he was born]. I just thought it was gonna come to us when we saw him. And it didn't." When it came down to signing their son's birth certificate, Jenner and Scott were forced to make a snap decision. "We had to sign the birth certificate — or else they register him without a name or Social Security number — so I felt the pressure to choose a name."
After Khloé suggested the name Wolf, Jenner decided to roll with it, but she immediately regretted her decision. "We put Wolf Webster in that moment, and right after I signed the birth certificate, I was like, 'What did I just do?'" she said. "Travis actually still changes his name a few times. He'll come back and be like, 'I really like this name.' And then, for the day, he'll call him that. And I'm like, 'We can't do this again.'"
When Did Kylie Jenner and Travis Scott Change Their Son's Name?
The couple first sparked confusion about their son's name on March 21, 2022, six weeks after they welcomed him. "FYI our sons name isn't Wolf anymore," Jenner told fans on her Instagram Stories just hours after sharing photos of the baby's new nursery and custom Chrome Hearts stroller. "We just really didn't feel like it was him. Just wanted to share because I keep seeing Wolf everywhere."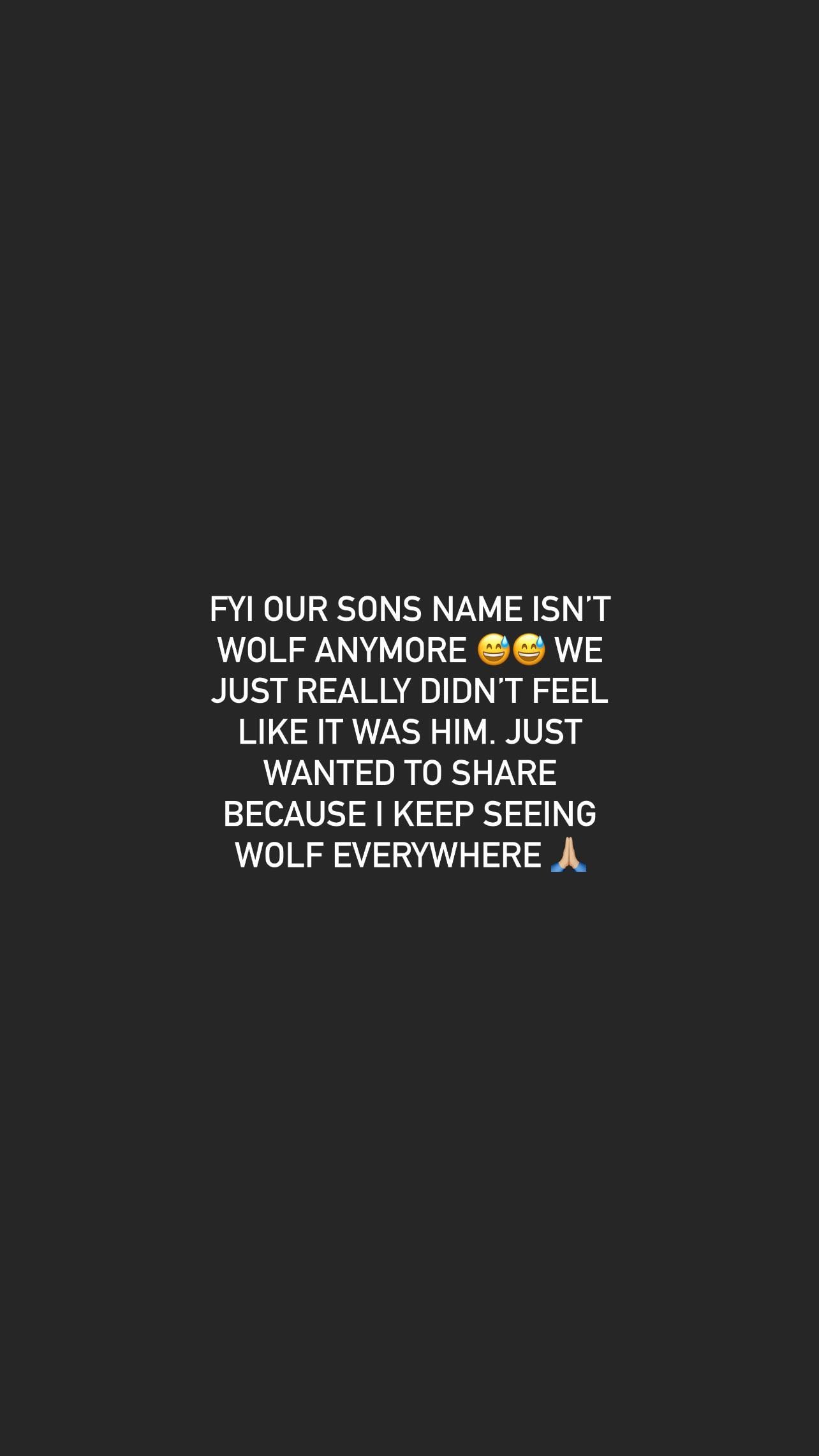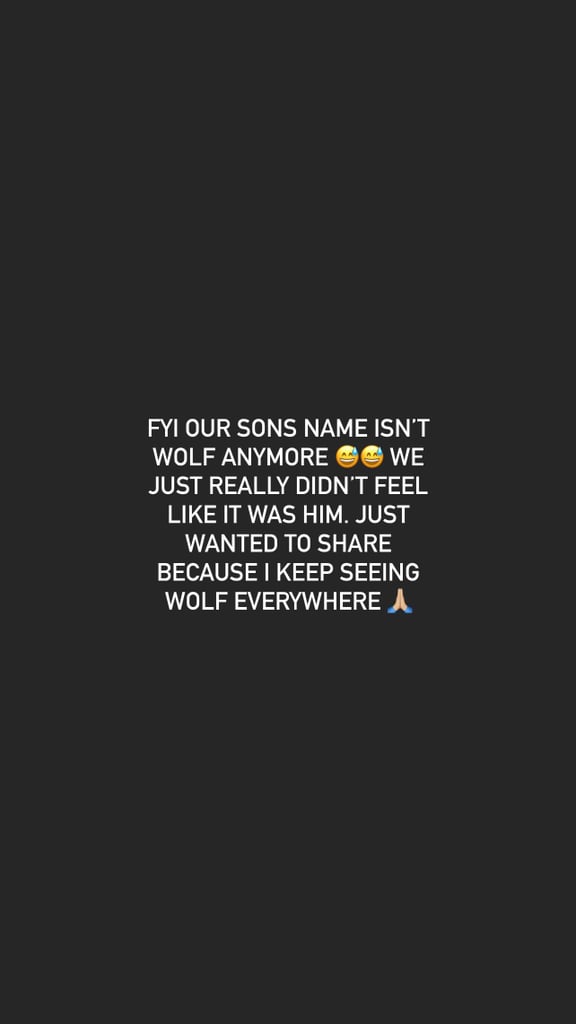 Image Source: Instagram user kyliejenner
Jenner's sister Kim Kardashian shared an update on her nephew's name during an April 2022 appearance on "Live With Kelly and Ryan." "There's one name, I think, lingering, but she really wants to make sure," Kardashian said. "It's such a really big decision, honestly. It's the hardest thing ever in life: to name a child."
During the season two finale of "The Kardashians," which aired in November 2022, Jenner doubled down on changing her son's name. It's unclear when the episode was filmed, but she said, "My baby's name is still Wolf." "I'll let you guys know when I change it," she added. "Maybe I'll tell you guys in season three."
Fans didn't have to wait until season three after all. Instead, Jenner decided to share little Aire with the world before he turned 1.