Thor: Love and Thunder End-Credits Scenes, Explained
"Thor: Love and Thunder" Saves Some Big Reveals For Its End-Credits Scenes
Watch out! This post contains spoilers.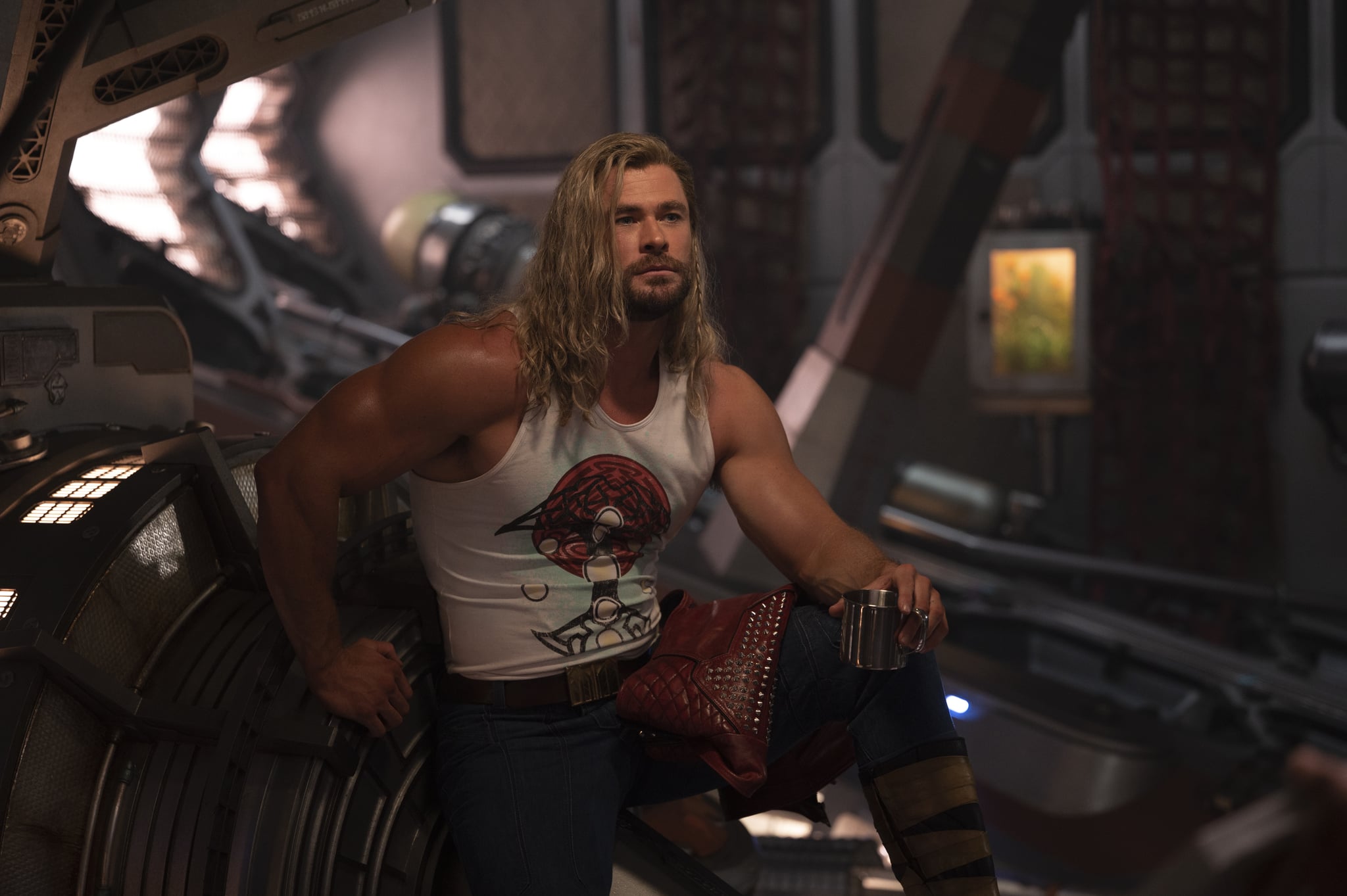 "Thor: Love and Thunder," which hit theaters on July 8, ends with two very interesting end-credits scenes. One addresses the fate of a character who it seems will never appear in the MCU again, and the other introduces a completely new character whose onscreen future is also a bit of a mystery. Let's break it down.
First "Thor: Love and Thunder" End-Credits Scene: Zeus and Hercules
During the movie, Thor (Chris Hemsworth), Valkyrie (Tessa Thompson), Jane (Natalie Portman), and Korg (director Taika Waititi) address all the gods to ask them for help in the fight against Gorr the God Butcher (Christian Bale). Zeus (Russell Crowe) makes fun of them and refuses to help. Thor ends up stealing his thunderbolt, powering it up, and throwing it through Zeus's chest, seemingly killing him. The thunderbolt ultimately helps Thor and Jane defeat Gorr at the end of the movie.
In the first end-credits scene, viewers learn that Zeus survived the attack. He is being doted on by his cabal of women but is also furious with Thor and hellbent on revenge. But rather than hunt down and kill Thor himself, he sends his son: Hercules. Viewers see the MCU's version of Hercules for the first time, and it's none other than "Ted Lasso" star Brett Goldstein.
The scene ends there, so it's unclear if Hercules will appear in a future Thor movie, a Disney+ show, or maybe even a movie or series that hasn't been announced yet.
Second "Thor: Love and Thunder" End-Credits Scene: Jane, Heimdall, and Valhalla
At the end of "Thor: Love and Thunder," Jane dies in Thor's arms. She knew if she transformed into Mighty Thor again, it would be too much for her and she would die from her breast cancer, but she did it anyway to help Thor and the children of Asgard.
In the second credits scene, viewers learn Jane has made it to Valhalla, the Asgardian afterlife. As was mentioned earlier in the movie, only Asgardian warriors who die in battle make it to Valhalla. Heimdall (Idris Elba), who died at the beginning of "Avengers: Infinity War," is there to greet her and welcome her into the Asgardian paradise. It feels like a proper ending to Jane's character, who fought valiantly and is now at peace. It's also possible that the MCU will revisit Valhalla as physical location in the future.