Here Are All the Films Included in Marvel's Phase 4
The tragic conclusion to "Avengers: Endgame" may have left viewers with an Arc Reactor-size hole in their chests, but it didn't mark the end of the MCU. Even though many of our favorite heroes' journeys ended with Thanos's defeat, many still had more stories to tell, which carried viewers into Phase 4. The movies and shows that came in the wake of "Endgame" made up this era of the MCU. At San Diego Comic-Con on July 23, Marvel Studios boss Kevin Feige announced that Phase 4 is ending with "Black Panther: Wakanda Forever." February's "Ant-Man and the Wasp: Quantumania" will mark the beginning of Phase 5.
"As we're nearing the end of Phase 4, I think people will start to see where this next saga is going," Feige told Total Film in June. "I think there have been many clues already, that are at least apparent to me, of where this whole saga is going. But we'll be a little more direct about that in the coming months, to set a plan, so audiences who want to see the bigger picture can see a tiny, tiny, tiny bit more of the roadmap." Marvel has since announced that two Avengers movies will be part of Phase 6.
"Spider-Man: Far From Home" marked the end of Phase 3 in 2019, and there have been so many exciting adventures in the post-Tony Stark MCU. Ahead, find all the movies that make up Marvel's Phase 4.
— Additional reporting by Kelsie Gibson and Victoria Edel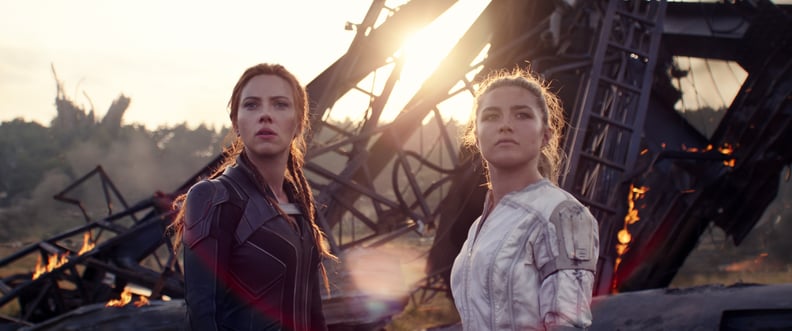 "Black Widow"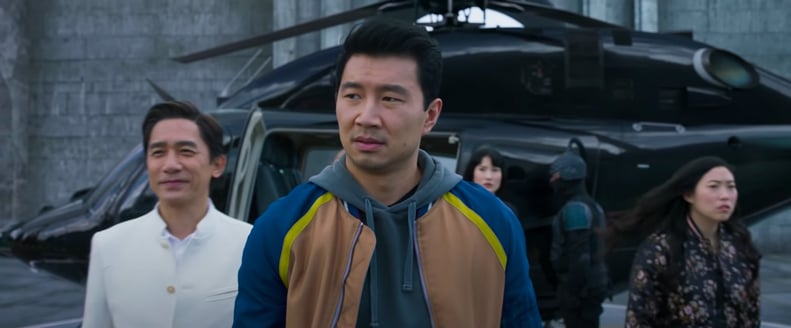 "Shang-Chi and the Legend of the Ten Rings"
Marvel first acquired back the rights to Shang-Chi from Paramount Pictures in 2005, but it didn't start working on an adaptation until 2018. Simu Liu stars as the new hero in the movie alongside Awkwafina, Tony Leung Chiu-wai, and Ronny Chieng.
Release date: Sept. 3, 2021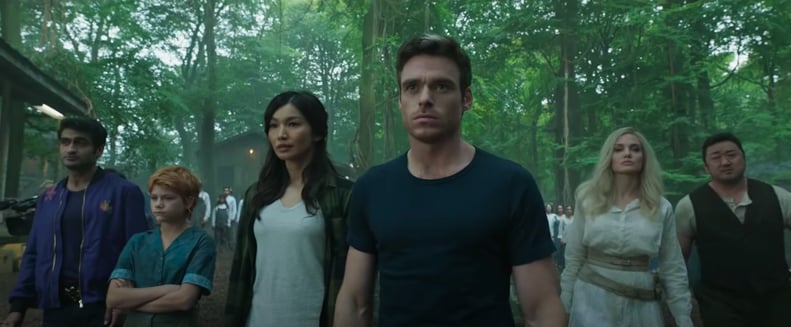 "Eternals"
Another cosmic superhero team joins the Marvel roster with "Eternals." Based on Jack Kirby's comics, the film focuses on a cosmic group called the Celestials, which created two superpowered beings called the Eternals and the Deviants. The film stars Gemma Chan, Richard Madden, Angelina Jolie, and Bryan Tyree Henry.
Release date: Nov. 5, 2021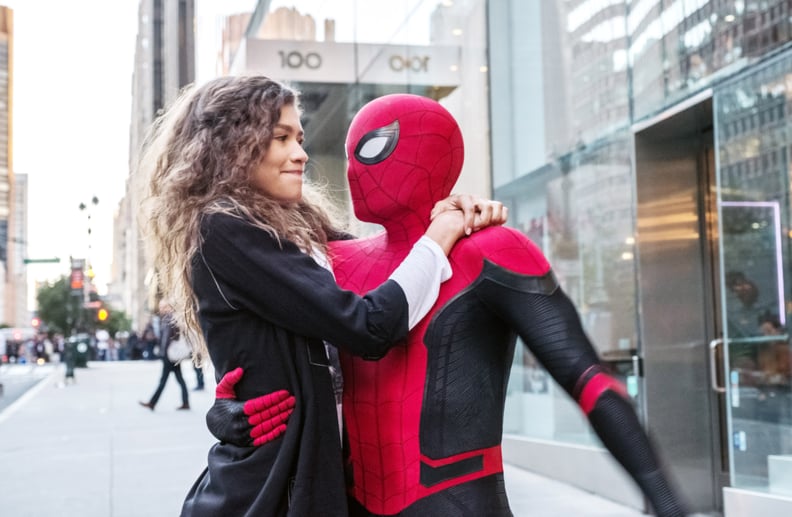 "Spider-Man: No Way Home"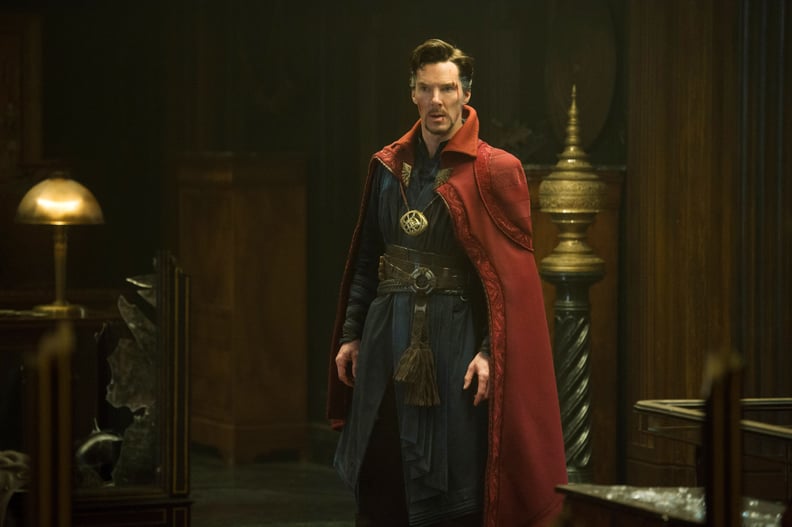 "Doctor Strange in the Multiverse of Madness"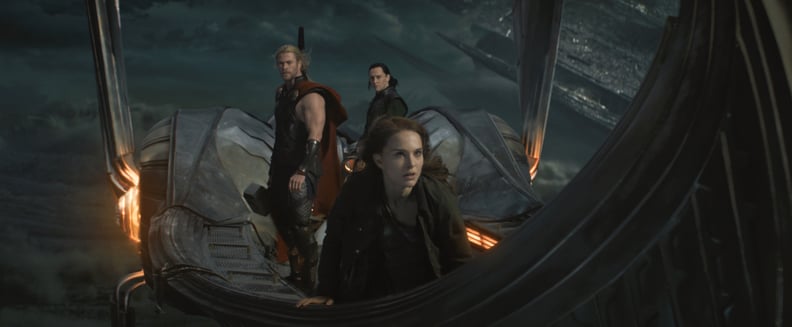 "Thor: Love and Thunder"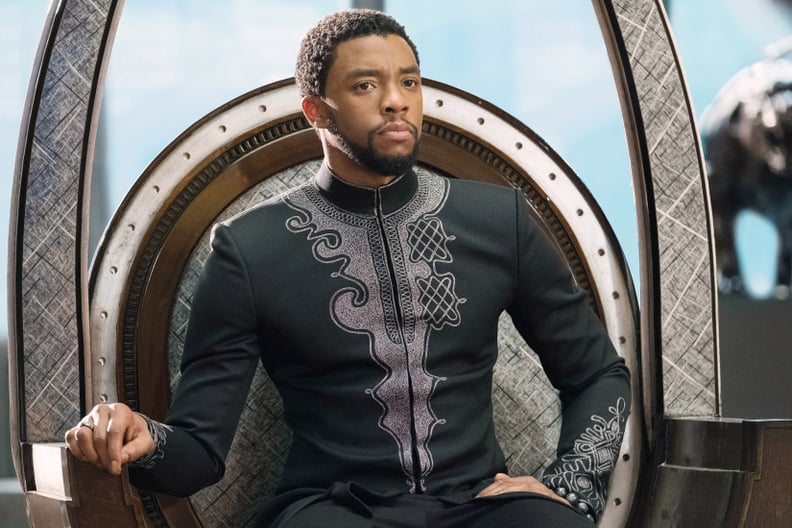 "Black Panther: Wakanda Forever"
"Black Panther: Wakanda Forever" will end with someone stepping into the shoes of the title hero, though who it will be isn't clear yet. Letitia Wright is back as T'Challa's sister, Shuri, joined by supporting characters like Angela Bassett's Queen Ramonda, Winston Duke's M'Baku, Danai Gurira's Okoye, and Lupita Nyong'o's Nakia. The movie also introduces Namor, played by Tenoch Huerta. The film did not recast the late Chadwick Boseman's role as King T'Challa; instead, the characters deal with their grief over his passing. The movie's soundtrack also features original music by Rihanna.
Release date: Nov. 11, 2022
Marvel Phase 4 Movies Trailer