Too Hot to Handle: 13 Contestant Lookalikes That Are Too Accurate to Handle
One of my favorite activities to do subconsciously while watching a mindless TV show? Trying to figure out the cast's doppelgängers. I couldn't help but do so for the most recent seasons of The Bachelor and The Bachelorette, so when Netflix debuted its new borderline-absurd dating series Too Hot to Handle, I knew the inarguably attractive cast would be the perfect fodder for a good ol' game of "Wait, why do they look so familiar?"
After asking myself that question multiple times and scrolling through Twitter for a little inspiration, I realized so many of the THTH contestants are doppelgängers of various actors and movie characters. For example, Bryce (the Los Angeles bro who lives on a boat) could practically be Rob Schneider's long-lost son, and Francesca (the brunette bombshell who hit it off with Harry) wildly resembles Francia Raisa. Take a closer look at all the spot-on lookalikes ahead, and then read up on which of the show's couples are still together today.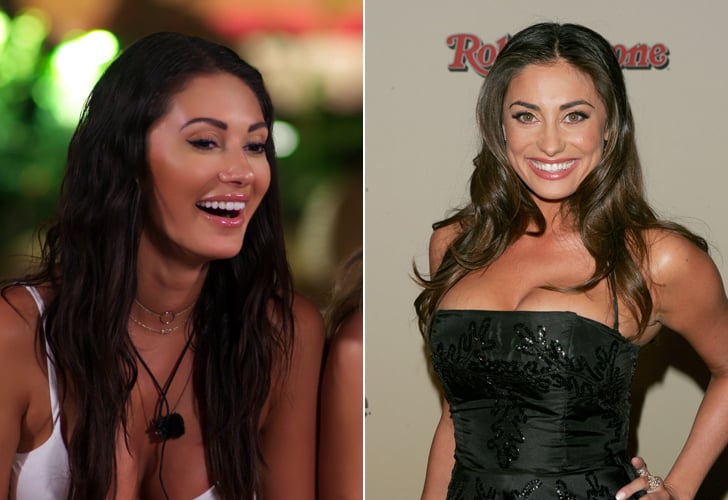 Francesca Looks Like Lizzie Rovsek From The Real Housewives of Orange County