Every Show That Has Been Canceled in 2018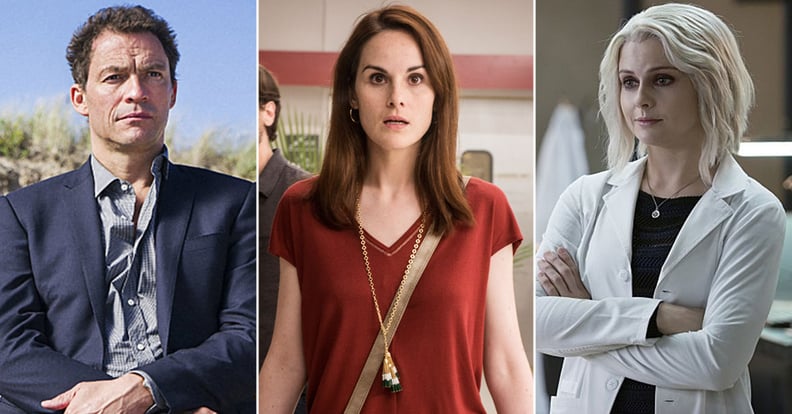 Showtime, Everett Collection, The CW
Showtime, Everett Collection, The CW
After a stellar 2017 full of exceptional TV shows, we almost forgot that we might have to say goodbye to a few of them in the following year. Now that we've reached November, plenty of networks have already given shows like Good Behavior, One Mississippi, Damnation, Ghosted, Roseanne, and The Break With Michelle Wolf the ax. Amazon and Netflix have been big offenders, but series on networks like NBC, The CW, and ABC aren't safe, either. Pour one out for the shows that have taken their last TV gasp ahead.
ABC
The Middle: Nine seasons later, ABC is putting this sitcom out to pasture.
Roseanne: The family sitcom was initially granted a second season of the reboot (an 11th season overall), until one of Roseanne Barr's many racist tweets triggered its cancellation.
Once Upon a Time: The long-running fairy-tale series will wrap up after its current seventh season.
The Mayor: Lea Michele starred in the brand new comedy about a hip-hop artist who runs for mayor to promote his mixtape, but it didn't make it past its midseason break.
Alex Inc: The freshman comedy about a podcast host, which starred Zach Braff, only lasted one season.
The Crossing: This sci-fi show had a Lost vibe to it, but ultimately its convoluted story lead to its cancellation.
Deception: We're sorry to report that you'll no longer get to see the antics of a Las Vegas magician helping the FBI solve cases now that this show has been canceled after one season.
Marvel's Inhumans: Awful red wigs weren't the only problem with this show, which thankfully only lasted one season.
Quantico: Say goodbye to one of the sexiest casts around, because this FBI drama is over after a three-season run.
Kevin (Probably) Saves the World: The freshman dramedy starring Jason Ritter wasn't picked up for a second season.
Designated Survivor: ABC's political drama will end after just two seasons this Spring. Lucky for fans, Netflix revived the show for a third season.
Amazon
Mozart in the Jungle: Despite picking up two Golden Globes in 2016, Amazon canceled the romantic musical series after four seasons starring Gael Garcia Bernal.
One Mississippi: This Amazon original series and dark comedy was inspired by real events in comic Tig Notaro's life and lasted two seasons.
I Love Dick: The adaptation of Chris Kraus's novel of the same name aired for one season and starred Kevin Bacon and Kathryn Hahn.
Jean-Claude Van Johnson: Jean-Claude Van Damme's comedic spy series is no more after a six-episode run.
Transparent: The show's fifth season will be its last.
AMC
Dietland: Despite positive reviews from critics, this dark AMC dramedy has been canceled after its first season run.
CBS
The Big Bang Theory: The geeky comedy will bid fans adieu for the last time when it airs its 12th and final season.
Me, Myself & I: The freshman series will not be back for another season.
Scorpion: The drama starring Katharine McPhee was canceled after four seasons.
Kevin Can Wait: The Kevin James comedy was not picked up for a third season.
Code Black: After three seasons, the medical drama came to an end.
Murphy Brown: The revived show will end after its initial 13-episode order.
Happy Together: The freshman series will not return for season two.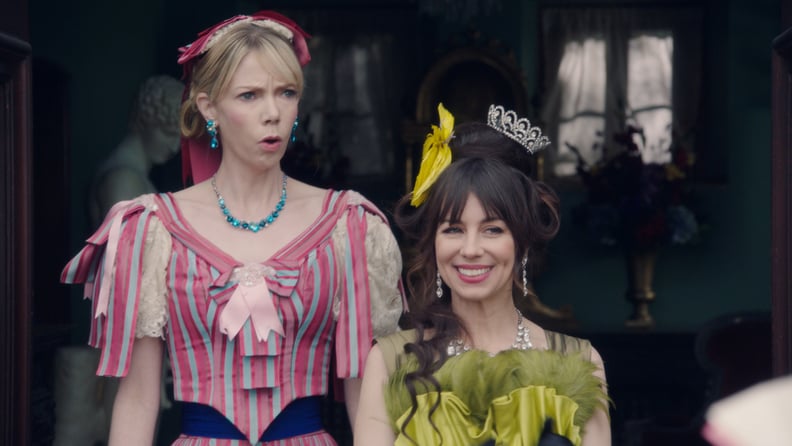 Comedy Central
Nathan For You: The comedy starring Nathan Fielder was canceled a year after season four premiered.
Another Period: Natasha Leggero and Riki Lindhome's historical comedy has been canceled after three seasons.
The CW
Life Sentence: Lucy Hale's dramedy has been canceled after just one season.
The Originals: After five seasons, this Vampire Diaries spinoff is wrapping up for good.
Valor: This military drama starring Matt Barr and Christina Ochoa will end after its first season 13-episode run.
iZombie: The upcoming fifth season of the zombie comedy will be its last.
Fox
Ghosted: Adam Scott and Craig Robinson's supernatural comedy got the ax after just one season.
The Exorcist: This modern-day take on the classic horror tale lasted two seasons.
Last Man on Earth: After three odd and funny seasons, Will Forte's comedy is gone for good.
The Mick: Kaitlin Olson's raunchy comedy had a two-season run.
Brooklyn Nine-Nine: Though it's beloved by critics and fans, this cop comedy will not return for a sixth season on Fox, but fortunately NBC picked it up!
New Girl: Zooey Deschanel's quirky comedy is coming to an end after seven seasons.
Freeform
The Fosters: Despite a strong fan base for the family drama, it was canceled after five seasons. Fortunately a spinoff is in the works!
Famous in Love: The Bella Thorne vehicle is no longer.
Shadowhunters: The series will end after its current season.
Hulu
The Path: Aaron Paul's cult drama is over, but luckily you'll be able to see him over on HBO's Westworld soon enough.
Chance: Hugh Laurie's thriller will not get a third season from the streaming network.
Shut Eye: The Jeffrey Donovan-led drama has been axed after two seasons.
Please Like Me: Hulu apparently didn't "like" this Australian comedy enough, since it's been canceled after four seasons.
UnREAL: The show's fourth season will serve as its last.
MTV
The Shannara Chronicles: This sci-fi fantasy show based on a popular YA series only lasted two seasons before MTV gave it the boot.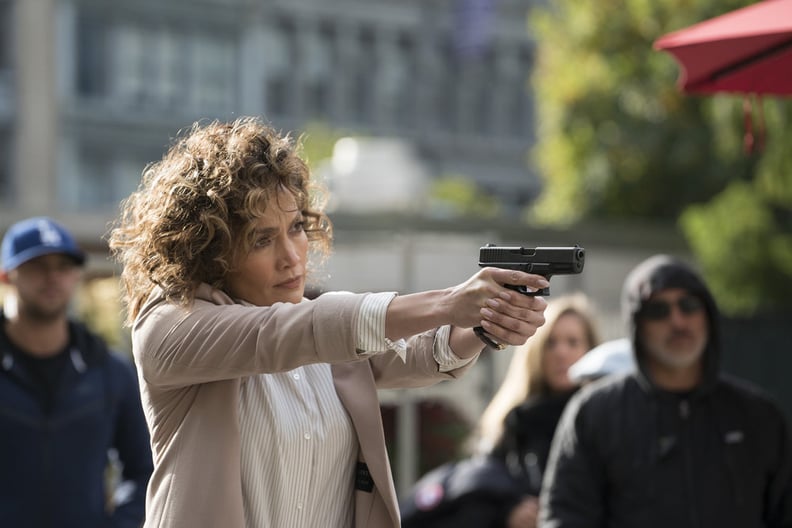 NBC
Great News: Funny and heartfelt, it was a surprise to many when this show ended after two seasons.
Rise: This musical drama had a controversial start, which perhaps we should've taken as a sign it wouldn't last more than one season.
Champions: The Mindy Kaling and Anders Holm comedy aired its first and only season earlier this year.
Harry: Despite Harry Connick Jr.'s charm, his talk show was canceled after two seasons.
Shades of Blue: Jennifer Lopez's cop will end with a 10-episode third season.
The Brave: This military-themed series was relatively well-received, but it wasn't enough to save it from being canceled after its freshman season.
The Night Shift: This four-season medical drama has taken its last breath.
Taken: The TV version of Liam Neeson's big screen hit is being taken off the air after two seasons.
Netflix
Daredevil: The superhero show is the latest in the Marvel slate to get the boot.
House of Cards: Season six will be Claire Underwood's final chance to raise hell in DC.
The Break with Michelle Wolf: Michelle Wolf's star has been on the rise after her kickass appearance at the White House Correspondents Dinner, but Netflix decided to shut her late night show down after just a handful of episodes.
Chelsea: Netflix hasn't been kind to weekly late night shows, also giving Chelsea Handler's talk show the ax after two seasons.
The Joel McHale Show with Joel McHale: See what we meant about talk shows? This series was also canceled, after just one season.
Lady Dynamite: Comedian Maria Bamford's comedy has been canceled after only two seasons.
Disjointed: Our love of Kathy Bates couldn't save Chuck Lorre's weed comedy from getting the ax after season one.
Everything Sucks!: In news that, well, sucks, Netflix has decided not to move forward with this quirky '90s comedy that aired for just one season.
Seven Seconds: Regina King won an Emmy for her performance in the crime drama, but it won't return for season two.
Unbreakable Kimmy Schmidt: Season four will be this comedy's last.
Paramount Network
American Woman: Apparently even Alicia Silverstone's charm wasn't enough to keep this period piece on the air for longer than one season.
Heathers: The long-gestating reboot of the '80s film never made it to air, but is reportedly being shopped around.
Showtime
Starz
Ash vs. Evil Dead: The gory, Bruce Campbell-starring comedy is dead (like, really dead) after three seasons.
SyFy
The Expanse: SyFy pulled the plug on this show after season three, but luckily a strong fan base convinced Amazon to pick it up for season four.
12 Monkeys: The sci-fi series won't go on after its fourth season.
Blood Drive: The network pulled the plug on this series after one season.
TBS
People of Earth: The Wyatt Cenac-led sci-fi comedy was canceled after two seasons.
TNT
Good Behavior: Michelle Dockery's TNT drama was canceled in November after two seasons.
USA Network
Damnation: Logan Marshall-Green's tense drama about "the secret history of the 1930s American heartland" had the plug pulled after just one season.
Shooter: The action-thriller is ending after season three.
Mr. Robot: Rami Malek's hacker drama will air for a final fourth season.