Will There Be a Designated Survivor Season 3?
Netflix Revives Designated Survivor For a Third Season to Tackle Democracy and Fake News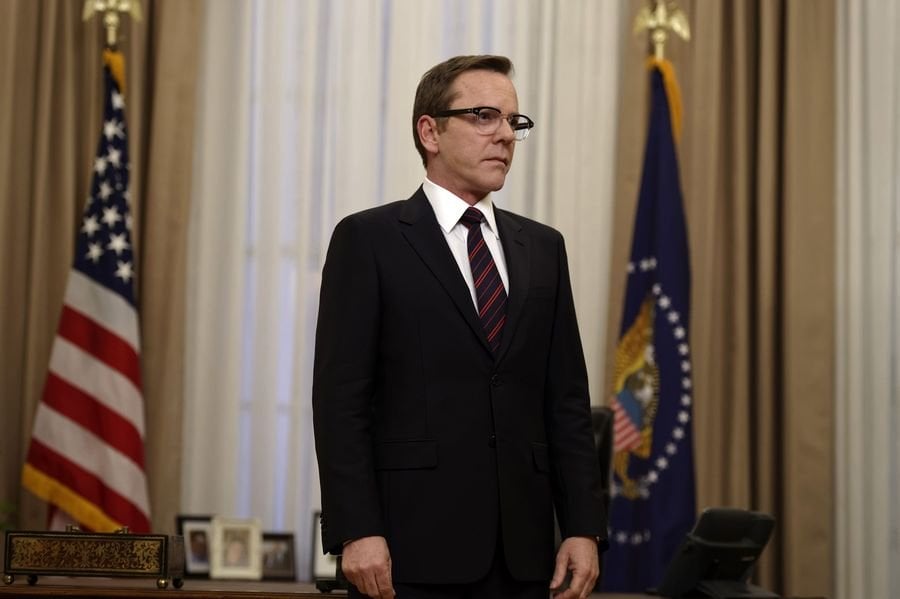 Designated Survivor is living up to its name! The Kiefer Sutherland-led series has officially been spared from the chopping block and picked up for a third season, thanks to Netflix. The streaming service revived the series after ABC canceled the political drama in May due to low ratings.
According to Deadline, the third season will have 10 episodes and be a global Netflix original. The series will take on a new direction under Law & Order: SVU alum Neal Baer, who will serve as its fifth showrunner. Core cast members are set to return, including Sutherland, Kal Penn, Adan Canto, and Italia Ricci. Deadline reports that production is set to begin later this year for a season premiere in 2019, so you won't have to wait long to see more of the story.
"I am thrilled to have the opportunity to play President Kirkman for season three of Designated Survivor," Sutherland said in a statement. "I believe this format will allow us to continue to delve deeply into storylines and issues concerning the American electorate that were not previously possible."
The third season is expected to focus on President Kirkman's (Sutherland) bid for re-election. According to the synopsis, the season will explore "today's world of campaigning, smear tactics, debates, campaign finance, and 'fake news.' Democracy, as we know it, will hang in the balance." Sounds kind of familiar, doesn't it? Stay tuned for further updates as production begins!