The Undoing: Did Grace and Elena Have a Relationship?
Dissecting the Truth Behind Grace and Elena's Mysterious Relationship on The Undoing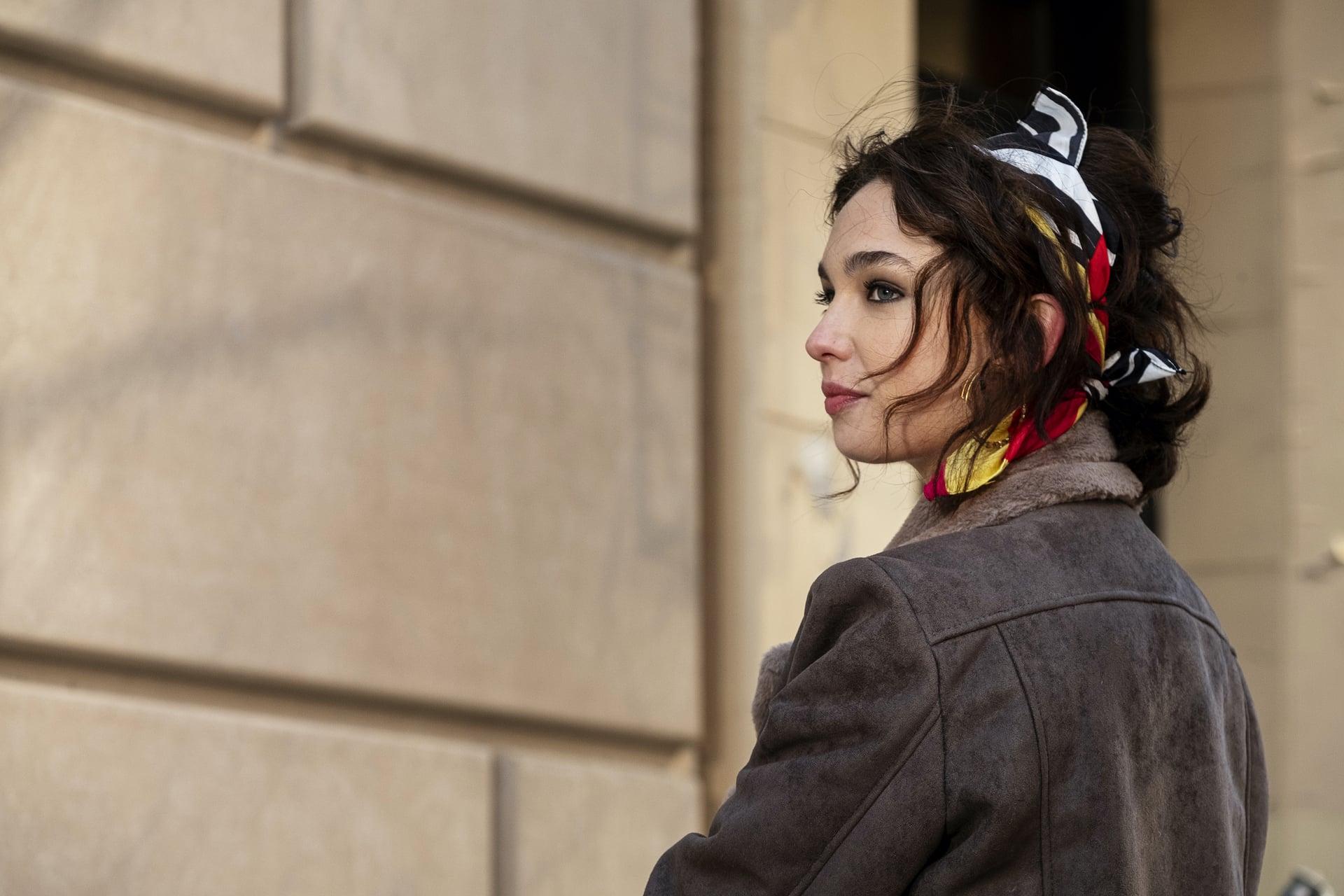 Does it seem like there's more to the relationship between Grace and Elena than what we've seen so far on HBO's The Undoing? The two Reardon moms seemingly meet for the first time in the first episode of the series at the fundraising planning party, and Elena is immediately and intensely drawn to Grace. As the story has progressed, though, we're wondering more and more if there's more to this story.
Soon after what appears to be their first meeting, Elena approaches Grace in the gym locker room completely naked. She is seemingly unbothered by her nakedness, and while Grace appears slightly uncomfortable, she doesn't seem totally put off by it. Fast forward to the fundraiser, when Elena kisses Grace. It's clear that Elena feels something for Grace, but it's hard to tell where Grace's head is at.
And then Elena turns up dead, and we find out she'd been having an affair with Grace's husband, Jonathan. Jonathan is immediately a suspect in Elena's death, but then the police start to look at Grace for the crime. Not only is she spotted walking by Elena's apartment the night of the murder, but they also find an extremely detailed oil painting of Grace in Elena's belongings.
Grace maintains that there's nothing going on between her and Elena and that she has nothing to do with her death. But Grace keeps having weird memory flashes, and it's unclear if they're actual memories or her imagination. In one, we get another shot of a naked Elena in the gym locker room — is it a memory of a tryst? Or is it simply Grace's imagination?
There are a couple other things to consider here. One is that the police discover that Elena called Grace multiple times, but Grace never answered, and for two people who seemingly don't know each other and have no relationship, this seems odd. Jonathan does tell Grace that Elena is obsessed with her, but it's unclear if that obsession turned into anything.
There's also the fact that Elena's husband, Fernando, tells Grace that there are no other men in Elena's life other than Jonathan. One Reddit user pointed out that nothing was mentioned about any women in Elena's life.
The book the show is based on, You Should Have Known, unfortunately doesn't shed light on this either, and the HBO show has already deviated from the original story, so we might be left to find out what HBO has in store in the last two episodes. It seems, though, as if there's more to Grace and Elena than meets the eye.