Was Nate Supposed to Be Gossip Girl Instead of Dan?
Writer and Producer Joshua Safran Reveals Dan Was Never Supposed to Be Gossip Girl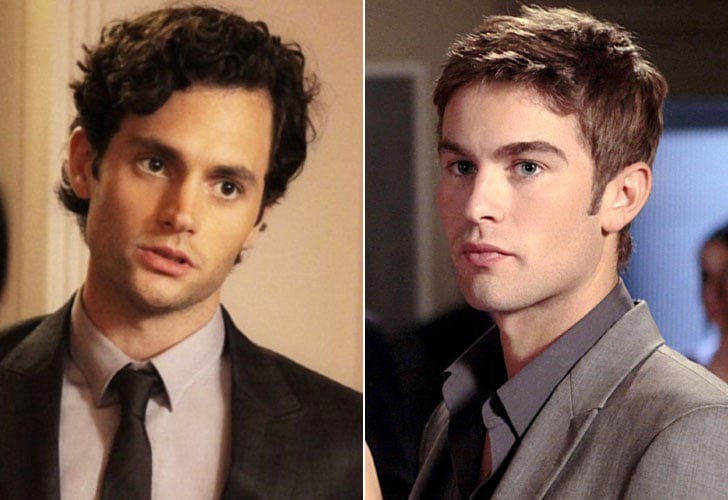 There's a lot about the ending of Gossip Girl that still rubs me the wrong way, but few things are as disappointing as Dan Humphrey (Penn Badgley) being revealed as the Gossip Girl in the 2012 series finale. Not only does it turn the character into a complete sociopath and make Serena marrying him extremely cringe, but it also makes no sense, you guys. (We can all agree it should've been Dorota, right?)
But, thanks to a recent admission from the show's writer and executive producer Joshua Safran, we now know that Dan was originally never supposed to be the person behind the blog about the lives of Manhattan's elite. During a chat about the series at this year's Vulture Festival in LA, BuzzFeed reports that Safran explained that he never intended Dan to be the big reveal.
"I like to joke that Dan was Gossip Girl because I had left the show by then. Dan was not my intended Gossip Girl, so honestly, you'd have to ask someone else," he said. "But, I understand why Dan was Gossip Girl. I just had my heart set on Nate."
Sure, Nate Archibald can come off as a little dumb sometimes — OK, a lot dumb — but overall he was the most loyal of the bunch (kind of like a Golden Retriever in a blazer) which would have made him being Gossip Girl pretty shocking. Although, Safran pointed out one key fact about the character that makes the twist plausible.
"One of the writers realized that Nate had never sent a tip in to Gossip Girl, which is true at least through the end of season five. Nate never sent in a tip in through all of those episodes, which is when we're like, 'Oh, well then he's Gossip Girl.'" Interesting.
Safran added that before either of those characters, he'd also considered making Serena's brother, Eric, the one behind it all. While we wish we could've seen those twists come to fruition, we'll just have to settle for the upcoming reboot, which just might star Crawford as a dad.