Wedding Music: 60 Processional Songs For Your Walk Down the Aisle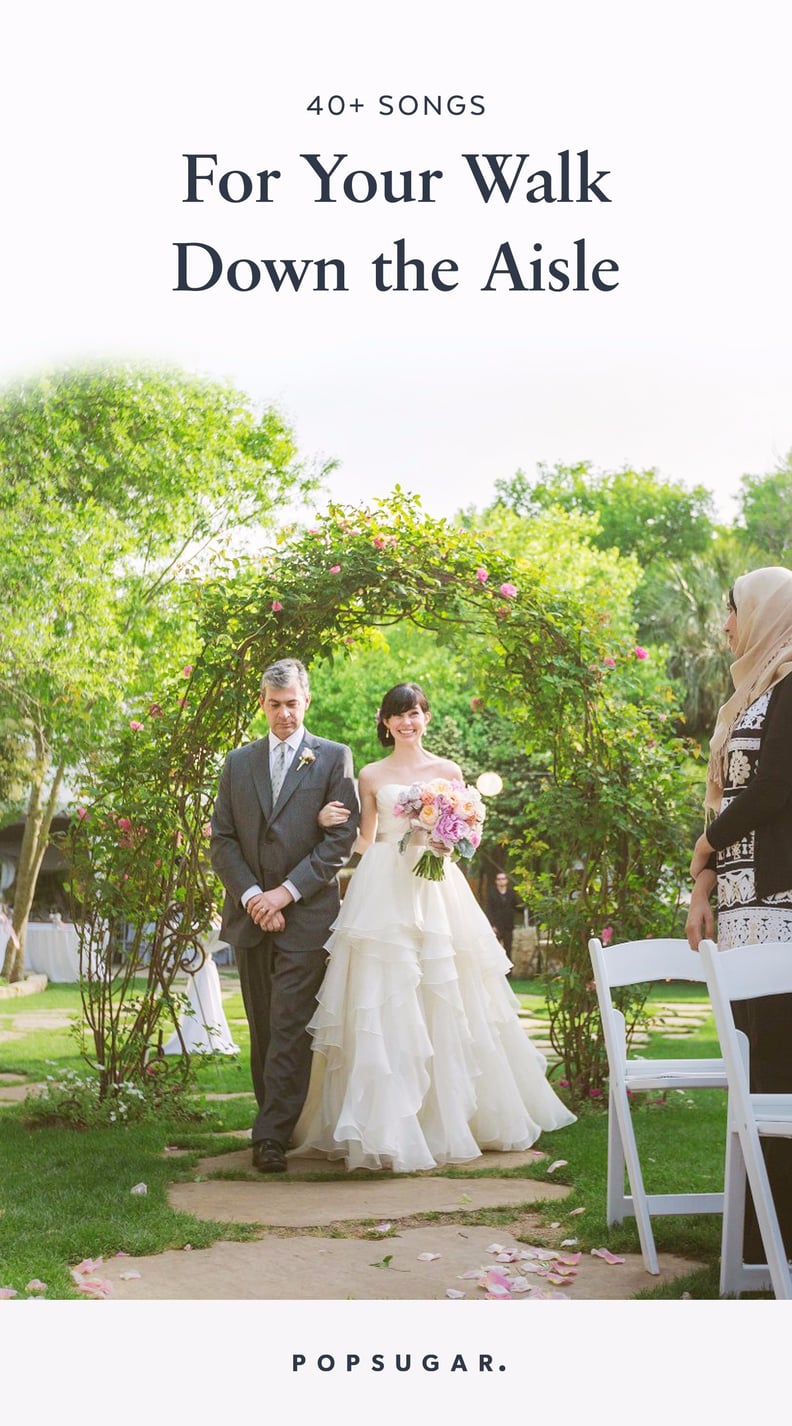 The Bird and the Bear Photography & Films
If you're planning a wedding, one of the most daunting (but fun) details to figure out is the music. Should you go classic? Or trendy? Or even hard rock? No matter what you're into, we've got a wedding music guide so you know what you have to select tunes for. As for those tunes, we can help. We have ideas for your first dance song and the father-daughter dance, but what about the ceremony? Your walk down the aisle kicks off the celebration, but why settle for "Here Comes the Bride?" We have a collection of processional song suggestions that span genres, from traditional and instrumental to indie and eclectic.
01
"Boom Clap" by Lennon & Maisy
02
"A Thousand Years" by Christina Perri
03
"Hallelujah" by Jeff Buckley
04
"La Vie en Rose" by Andrea Bocelli
05
"I Was Married" by Tegan and Sara
06
"Hoppípolla" by Sigur Rós
07
"Magic" by Colbie Caillat
08
"Everyday" by Buddy Holly
10
"Flightless Bird, American Mouth" by Iron & Wine
11
"Somewhere Only We Know" by Lily Allen
13
"Heartbeats" by Jose Gonzalez
14
"Use Somebody" by Vitamin String Quartet
15
"Wedding Song" (Acoustic) by Yeah Yeah Yeahs
16
"Sweet Disposition" by The Temper Trap
17
"Real Love" by Beach House
18
"Can't Help Falling in Love" by Ingrid Michaelson
19
"All I Want Is You" by U2
20
"Skinny Love" by Bon Iver
22
"Dream a Little Dream of Me" by The Mamas and the Papas
24
"Sea of Love" by Cat Power
25
"Crazy Love" by Van Morrison
26
"How Long Will I Love You" by Ellie Goulding
27
"Canon in D" by Pachelbel
28
"Turning Page" (Instrumental) by Sleeping at Last
29
"Ladies and Gentlemen We Are Floating in Space" by Spiritualized
30
"Appalachia Waltz" by Yo-Yo Ma
31
"Make You Feel My Love" by Adele
33
"I'm Gonna Be (500 Miles)" by Sleeping At Last
34
"Chapel of Love" by The Dixie Cups
35
"Love Someone" by Jason Mraz
36
"First Day of My Life" by Bright Eyes
37
"Maps" by Vitamin String Quartet
38
"Need Your Love" (Acoustic) by Temper Trap
41
"Somewhere Over the Rainbow" by Israel "Iz" Kamakawiwoʻole
42
"Falling Slowly" by Glen Hansard and Marketa Irglova
43
"Clair de Lune" by Claude Debussy
44
"Your Song" by Elton John
46
"Marry Song" by Band of Horses
48
"Here, There, and Everywhere" by The Beatles
49
"Rather Be" (Acoustic) by Elle Hollis
51
"Golden Hour" by Kacey Musgraves
52
"Wild" by John Legend feat. Gary Clark Jr.
53
"Daylight" by Taylor Swift
54
"No Matter Where You Are (Wedding Version)" by Us The Duo
55
"Nobody But You" by Blake Shelton and Gwen Stefani
56
"I Was Made For Loving You" by Tori Kelly feat. Ed Sheeran
57
"Take Care" by Beach House
59
"Perfect" by Ed Sheeran and Beyoncé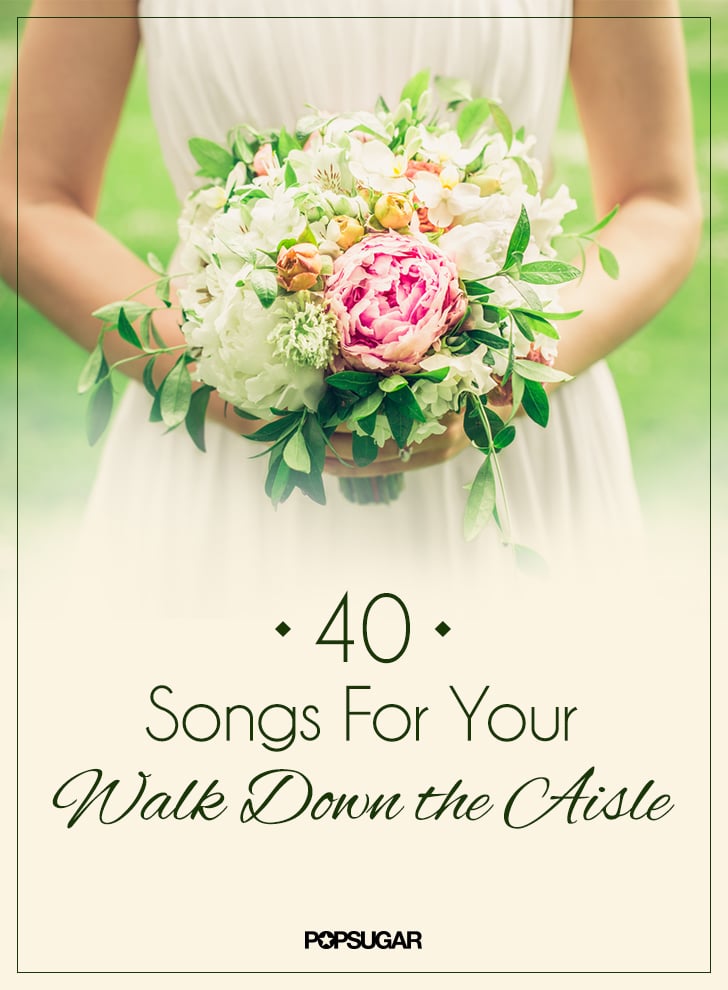 Wedding Processional Song Ideas