Every Single Season of American Horror Story, Ranked From Worst to Best
Every year, I can't help but get unbearably excited about the next chapter of American Horror Story. There's something so exhilarating about a fresh start, a new horror story, and an entirely different concept. This year, we marched onward into American Horror Story: Cult, which gave us the political season we never really asked for — and which may or may not be about the seventh of the nine circles of Hell. Each time a new season starts, I wonder the same things. Will this be the scariest season yet? Will this be the best season yet? Every time, I hope the answers are "yes" and "yes." Which begs the question: how do all the seasons stack up, now that Cult has ended? Well, as someone who lives and dies by AHS, I'm outlining my own definitive ranking. Sorry if you disagree, but you're wrong. (Actually, I'm not sorry. Come at me.)
07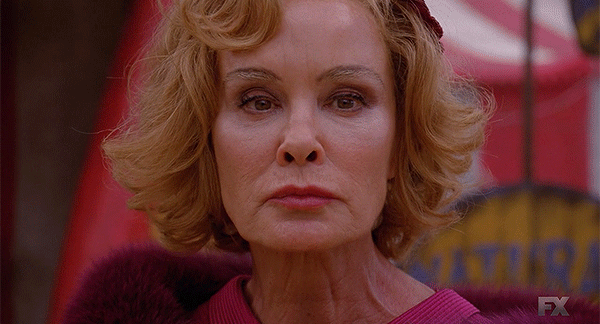 American Horror Story: Freak Show
Plot: The plot of Freak Show is rickety, nonsensical, and all over the place. What are we supposed to be afraid of? Edward Mordrake? Twisty the Clown? Those people who want to kill the freaks and turn them into museum displays? Dandy? "Normal" people? This season throws way too many potential antagonists in our way without giving us one major villain. With no one to root for and no one to truly hate, we're doomed to just sit there and watch everyone amble around uselessly. And don't even get me started on those musical numbers.
Ending: In the conclusion, the remaining freaks drown Dandy after his murder spree. Elsa goes off to live the Hollywood life she always wanted to live. She ends up dying at the hands of Edward Mordrake, who banishes her to eternity with her troupe. There's no payoff, no "Aha!" moment. Nothing.
Scariness: Sure, we've got Twisty the Clown and the delightful maniacal tendencies of Dandy. On the whole, though, Twisty doesn't have quite the impact we'd hoped, and without him, there's not much else to give us the shivers. Edward Mordrake is more funny than scary, and the same goes for Dandy. It's a season of attempts at fear that mostly end in head-scratching.
06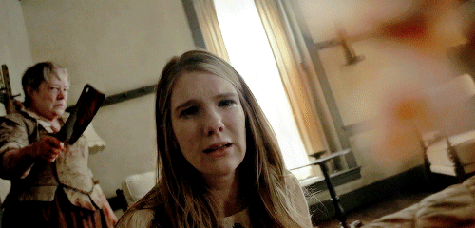 American Horror Story: Roanoke
Plot: This might be the most regimented season of the show. There are very specific turning points, which — for once — help the season stay on track. The narrative style is new and refreshing. It's satisfying to see a show within a show, then to pull out into the "reality" that still exists in the AHS universe. In the end, though, there's a lot of confusion with the "real life" characters and their "onscreen" counterparts. We spend way too long in the My Roanoke Nightmare portion, especially since the real scares come with the reality that lies beyond. There's a better attempt at pacing, but it still misses the mark.
Ending: With such a fixed structure, we do get a pretty solid conclusion to the show. We see the first part, a five-episode stretch called My Roanoke Nightmare, to get the original story. The second, Return to Roanoke, runs its course in three episodes. Then, we get an episode to wrap up. Lee sacrifices herself so her daughter can go free. The question is, does it really pay off? Since we get to see so little of the "real" Lee and must reconcile with all the various "real" and "fake" versions of characters, the final impact isn't so strong.
Scariness: I'll reiterate that Roanoke spends way too long in its first phase. Since we know it's a manufactured TV show, there are no stakes. The ghosts aren't scary and the tension is absent. This could have easily been three episodes instead of five. What I will say, though, is that the actual spirits in Return to Roanoke (episodes six through nine) are terrifying. That's the true horror of the season, and I wish we got to live in it longer. We didn't.
05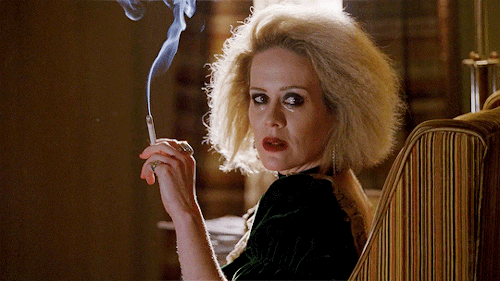 American Horror Story: Hotel
Plot: OK, Hotel is a mess in a lot of ways. The whole "blood disorder" (read: vampire) ordeal becomes way too overwhelming. We have an army of bloodthirsty kids running around, and by the end of season, nearly everyone has been "turned." What I did love about this season was the Ten Commandments killer. I love that his method was embedded in these Biblical beliefs, and I loved that it was a mystery, and I loved the (possibly slightly obvious) twist that it was John Lowe the whole time. The other strength of Hotel was its vibe. From the start, there was a strong sense of aesthetic and mood, and it carries through the whole season. And as a sucker for The Shining, I appreciated the attempt to pay tribute to an iconic horror film. Also, I f*cking love Liz Taylor.
Ending: While I loved the vibe of Hotel, the conclusion was admittedly weak. The season ended up leaning hard on the show's inaugural season, Murder House: all the ghosts are trapped in this bewitched building, and they're doomed to haunt new guests for the rest of eternity. No one gets a happy ending. Even Liz Taylor, who almost gets to live her dreams, dies at the hands of the Countess. In the end, it all feels sort of blah.
Scariness: For all its fierceness and ferocity, Hotel is actually not that scary. Even the villains of the show — the murderous March, the cold and calculating Countess, the insane John Lowe — are more theatrical caricatures than actual scary villains. Even some of the monsters (we're looking at you and your conical drill-bit dildo, Mr. Addiction Demon) ended up being kind of laughable. I wanted Hotel to be as scary as The Shining. It wasn't.
04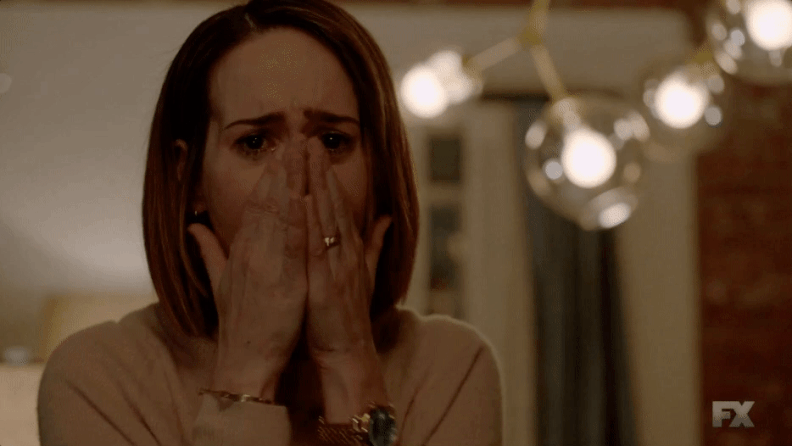 American Horror Story: Cult
Plot: In the wake of the 2016 election, the world is on fire. Democrats like Ally Mayfair-Richards (Sarah Paulson) are devastated. As the dust settles, Ally becomes a sort of symbol for the dread that's seeping into the skin of American citizens. We then meet Kai Anderson (Evan Peters), a man who is intent of seizing the chaos in the world and elevating it to utter destruction and discord. Over the course of the season, he builds a cult in Michigan by recruiting some of the more influential people in the community: news anchor Beverly (Adina Porter), police officer Samuels (Colton Haynes), and so on. His goal is to work his way up in politics until he controls the nation.
Ending: While you might be tempted to argue that Cult's ending is boring as f*ck, you can at least admit that it ties up all the loose ends. Ally manages to rid herself of Kai for good. She gets her son Oz back. She manages to begin her own steady climb through the political ranks. Sure, she may be in a cult of her own, but there's still some kind of hopeful sense that all the madness is over.
Scariness: Is Cult terrifying? I'm going to give it a solid "sorta." The season starts off by throwing everything at the wall: murderous clowns! Bleeding food! Home invasion! You name it! There are definitely some scary moments, but by the time we reach the halfway point, all the terror seems to have drained out of the plot. Once we see the identities of all the clowns and once Kai establishes himself more as a caricature than a villain, it's more ridiculous than nightmare-inducing.
03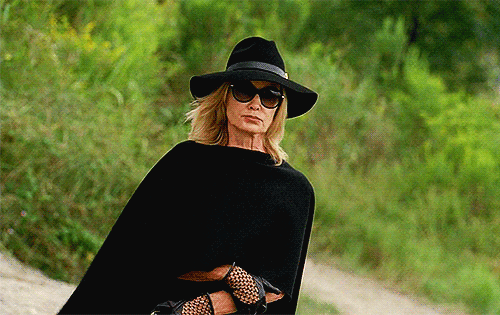 American Horror Story: Coven
Plot: The cool thing about Coven is it started with a clear intention and laser focus. We knew the biggest villains: Fiona is a villain to her own coven, Marie Laveau is Fiona's biggest enemy, and the witch hunters are the greatest threat of all. The search for the new Supreme turns the other spell-casters against each other. Coven ranks so high because it's such an iconic season. It gives some of the most quotable lines of the entire series ("Balenciaga!" and "Surprise, b*tch" and "Wear something . . . black" are a few of the common faves) and it delivers amazing fashion and stellar performances. There's a campiness and a levity that the first two seasons lack. That's where it's brilliant.
Ending: What I hated about Coven was its inability to stick to its own mythology. At the start of the season, each witch is supposed to have her own special power, and that's it. By the end, they all suddenly had plenty of abilities, and only the true Supreme can perform all Seven Wonders. The whole season turns out to be a mess. I will say it's gratifying to see Cordelia's ascension as the next Supreme and the sweet justice of Fiona landing in her "Knotty Pine" purgatory with the Axeman. But it's not enough to make up for everything else.
Scariness: As a disadvantage, Coven isn't that scary at all. That said, there's some scary sh*t when it comes to Papa Legba and the different versions of Hell. Everything involving Marie Laveau and the Minotaur and such is pretty freaky as well. On the whole, it's clear that Coven isn't trying to be the scariest season, especially after Asylum. And that's OK.
02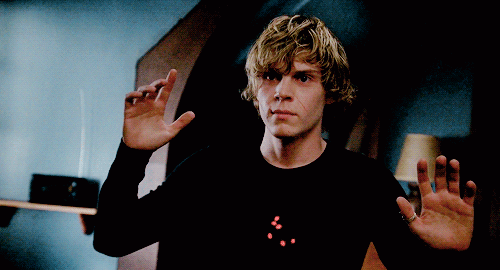 American Horror Story: Murder House
Plot: When American Horror Story premiered in 2011, it was revolutionary. It was one of the first major anthology series in the modern TV era, and it changed the game forever. There's a delightful focus and simplicity to it: everything comes down to this one seriously haunted house. Tate and Violet give us an incredible love story. There are epic and devastating twists. There's the mystery of the Rubber Man and the birth of the Anti-Christ! The first season, though it may have had its flaws, is brilliance, pure and simple.
Ending: Murder House has a pretty solid ending, even though it leaves most fans wanting more. It's interesting to see how the Murder House just ingests souls, leading to a more and more crowded home on the spiritual plane. It makes sense that Constance is the sole survivor of all the carnage, time and time again. Everything lines up.
Scariness: OK, season one of a horror TV show obviously has to kick off with a bang, and so it does. Murder House is terrifying. The Rubber Man and the demon baby alone are enough to give you nightmares, but there's a lot of other fun with the Piggy Man, the Black Dahlia, the dead nurses, and the other various malevolent spirits that haunt the house. Color me terrified.
01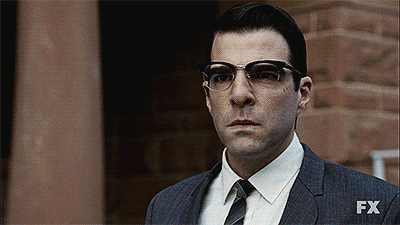 American Horror Story: Asylum
Plot: Before I make my case, let me just tell you that I know the aliens are lame as hell and totally confusing and dumb. But every other aspect of this season is dazzling. Lana Winters has one of the most compelling storylines in the entire series. It's impossible not to root for her, and it's so satisfying when she finally closes this book for good. An asylum is a classic and excellent place to host a horror story. The contrast of the religious leaders of the sanitarium and the presence of the devil are undeniably rich. This season embodies "horror" in so many ways. We get the classic horror of serial killers and demonic possession with the modern human horrors of rape and murder and institutional corruption. And I'm sorry, but there's nothing more iconic than casting Frances Conroy as the Angel of Death. Those wings, mama! There's even a well-placed musical number, for f*ck's sake!
Ending: Asylum is also my favorite because it has the most full-circle ending of all the seasons. I like that we see where every single character ends up. There are no loose ends or forgotten side plots. (I mean, we all hate the aliens, but we know how that whole thing ends, you know?) It's invigorating to see Lana Winters kill Bloodyface and then kill his son. And Sister Jude delivers one of my favorite lines in the entire show. It's a slice of dialogue that seems to encapsulate the kind of horror AHS returns to season after season after season: "All monsters are human."
Scariness: Don't even deny it: Asylum is NIGHTMARES ALL DAY LONG. The possession of Sister Mary Eunice is so haunting, and watching her wreak havoc on Briarcliff is so much yes and no at the same time. Don't even get me started on the messed-up, murderous Santa Claus man. I still have horrified flashbacks to what remains of Shelley after Dr. Arden does his experiments. And what the hell are those terrifying monsters in the woods that Sister Jude has to feed? Then there's the real monster of the season: Dr. Thredson himself, aka Bloodyface. Nothing will be able to erase the realization that his home is filled with skin furniture and that he wears a human face mask when he does his dirty business. American Horror Story took one of the scariest possible season locations and owned it. And that's why Asylum will always be my number one.