Trinkets Has Ended With Season 2 After Stealing Our Hearts — Here's How Everything Plays Out
That's a wrap! Netflix's Trinkets has officially ended with its second and final season (cue the collective "aww"). But the silver lining is that the concluding installment, which dropped on Aug. 25, gives the star trio — Elodie Davis (Brianna Hildebrand), Tabitha Foster (Quintessa Swindell), and Moe Truax (Kiana Madeira) — very hopeful endings for their respective characters.
The three best friends spend the entire season navigating through a series of troubled relationships with classmates, family, and love interests. Elodie struggles to maintain a sense of self and honesty when she cavorts with rock star Sabine (Kat Cunning), as well as when she becomes romantically involved with her schoolmate Jillian (Chloë Levine). All the while, she's still grappling with the death of her mother. Tabitha embarks on a journey of self-discovery after ending things with her abusive ex-boyfriend, Brady (Brandon Butler), while also processing her parents' split. And Moe deals with several obstacles in her relationship with Noah (Odiseas Georgiadis) as her home life is upended by the sudden reemergence of her brother, Ben (Andrew Jacobs), and father, Danny (Andrew Keegan). Oh, and she's blackmailed by Brady.
Evidently, some serious sh*t goes down, but the featured squad sticks together and helps one another overcome their biggest battles. Keep reading to see how everything in Trinkets' closing chapter plays out.
01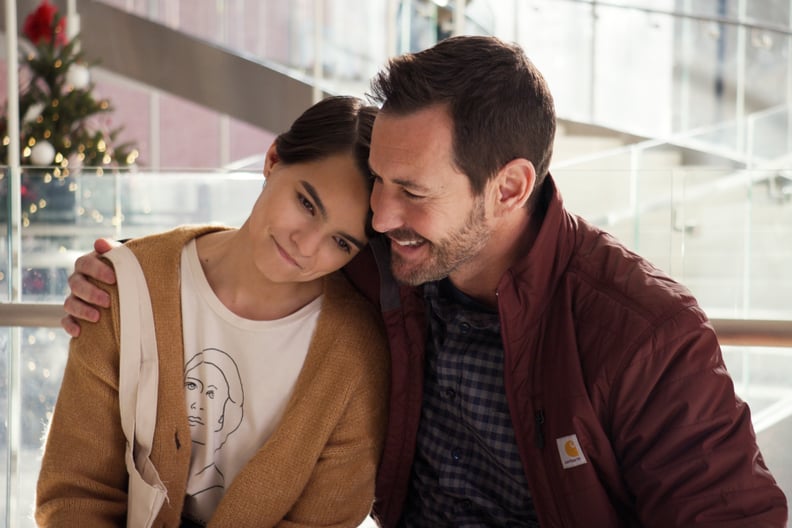 What Happens to Elodie Davis in Trinkets Season 2?
At the beginning of the season, Elodie is on the road with Sabine after running away. But she soon realizes that the rockstar lifestyle isn't for her, and Sabine isn't looking to be tied down by anyone. Elodie returns home and heads back to school where she, Tabitha, and Moe make their public debut as friends (a step up from how they had a secret alliance in season one). Her dad and stepmom force her to get involved in an after-school program, so she uses her ukulele skills to join the school band.
On Elodie's first day of practice, she meets the cute and quirky clarinet player, Jillian. There seems to be instant chemistry, but Elodie isn't totally sure if her new crush is into girls. She tries to decode Jillian's comportments, which include posting Ryan Gosling memes on social media and dressing as Sally Ride ("the first gay woman in space," Elodie points out). The two eventually kiss, but Jillian shares that she's still figuring out her sexuality and grappling with how to tell her parents. But one thing is for sure: they want to be together.
They develop a romance, but things get a little rocky when Elodie enters a music competition. During her performance, she freezes on stage until Sabine suddenly appears to help her sing. The pair makes googly eyes at each other for the entirety of their set, which prompts Jillian, who's in the audience, to leave. Elodie tries to convince Jillian that nothing is going on with Sabine and comes clean about being a kleptomaniac. It doesn't go over well, and Jillian decides that she needs some space. However, they reconnect when Jillian tells Elodie that she opened up about her sexuality to her parents. In the final episode, the couple is seen holding hands and walking down the school hallway together.
Amid dealing with the new relationship, Elodie also becomes involved in a top-secret scandal with Moe and Tabitha. Brady blackmails Moe into stealing the answers to an upcoming test (more on that later), but she needs Tabitha and Elodie's help. They're able to snag the exam for Brady, which, unfortunately, ends Elodie's 30-day streak of not stealing anything. But later, after telling Jillian about her shoplifting addiction, Elodie goes through her box of purloined items and returns them to their respective stores.
Elodie also becomes closer to her father and stepmom, recognizing that they're protective because they genuinely care about her. Moreover, she gets a sense of closure at the end when she spreads her late mother's ashes on the beach with Tabitha and Moe.
02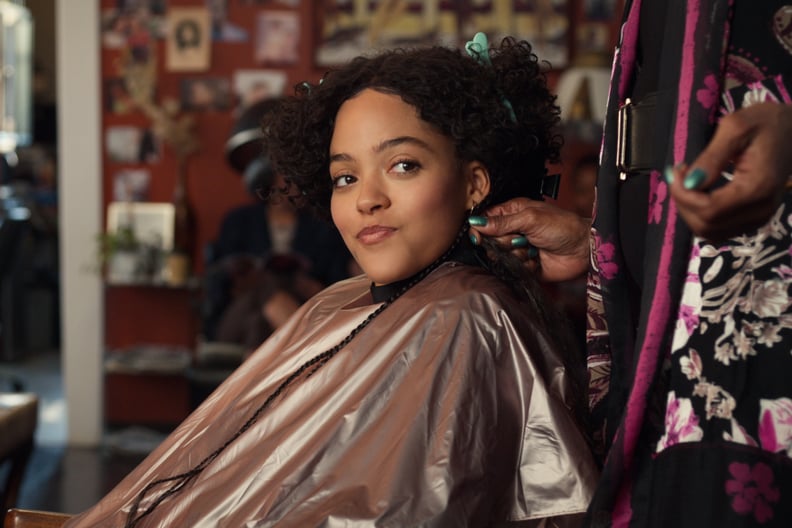 What Happens to Tabitha Foster in Trinkets Season 2?
Tabitha's season two journey is all about rediscovering her worth and embracing her true self. She's no longer with Brady and initially continues her romance with Lula (Henry Zaga) from the first installment. But Lula suddenly disappears, and Tabitha later discerns that he ghosted her because he stole her credit card information and ran up the bill (smh, trash). Tabitha then develops a relationship with Moe's brother, Ben, who returns from military school. The pair try to keep their fling a secret, but it eventually comes to light and creates a rift between Tabitha and Moe. The two best friends take some time apart before they hash things out, allowing Tabitha and Ben to continue seeing each other. However, Tabitha ultimately decides to be single and figure herself out.
Meanwhile, Brady makes several attempts to get Tabitha back, but she's completely over his sh*t. (I can't be the only one who slow clapped when she pulled a knife on him for getting hostile with Moe at the Halloween party and yelled, "You don't f*ck with me, and you don't ever f*ck with my girls, OK?"). Finding out that he's blackmailing Moe into stealing an exam certainly doesn't help his case, either. And further adding insult to injury, the jock starts dating Tabitha's ex-best friend, Kayla (Jessica Lynn Skinner). Tabitha tries to subtly warn Kayla about Brady's abusive behavior, but her former friend doesn't take her words to heart — at first.
In her home life, Tabitha wrestles with her parents' split after her father's infidelity in season one. She's very cold toward her dad at first, but becomes open to mending their relationship. She and her mother develop a closer bond from the get-go, and through that, Tabitha gains a better understanding of herself as a Black woman. And after talking to her fellow classmate and yearbook staffer Marquise (Austin Crute) about being two of the few Black kids at their school, she decides to get her hair braided to embrace a sense of cultural ownership. It hardly scratches the surface of what could've been a deeper exploration of Tabitha's identity, but the 'do is cute, and her heightened self-assurance following the salon trip is one of the season's highlights, IMO.
Her newfound confidence helps her think of a plan to tell the whole school about her, Elodie, and Moe's exam nabbing, as well as Brady's abuse. The trio unites at the school at midnight to assemble an installation that displays photos of Tabitha's bruises caused by Brady and derogatory texts that he's sent her. They also confess to stealing the test in a letter that reads, "We don't expect you to like us, or even understand us, but we just want the truth to be known. Because we may be thieves, but we're not liars. We stole the test. But it's part of a bigger story." The following day, everyone sees the arrangement, and Kayla, who becomes a target of Brady's wrath, breaks up with him on the spot.
While the school reacts to the shocking exhibit, Tabitha drives Moe and Elodie to the beach where Elodie sprinkles her mom's ashes. Later, Tabitha hangs a picture of the trio's matching triangle tattoos in an art gallery and admires it.
03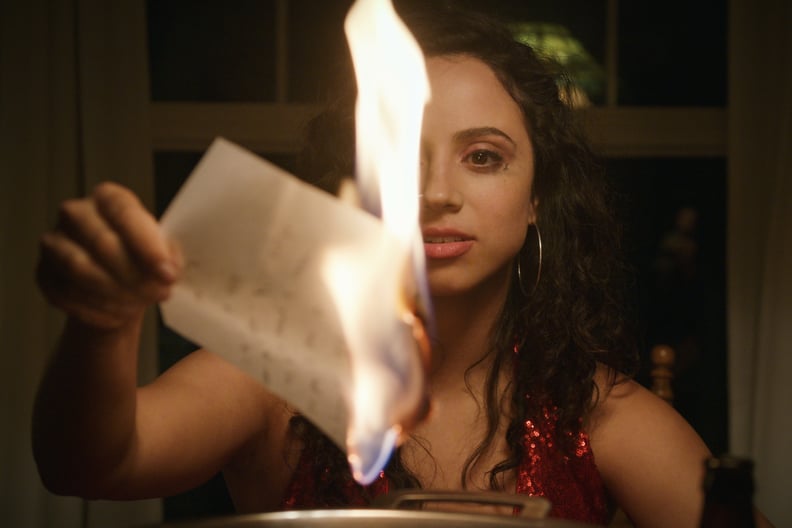 What Happens to Moe Truax in Trinkets Season 2?
Moe spends the season trying to figure out the basics of being a girlfriend as she and Noah continue to develop their relationship. But their up-and-down romance hits a roadblock after Moe unintentionally causes Noah to miss a potential game-winning goal during an important soccer match. They get into an argument, which leads Moe to believe that they've broken up. She confides in Chase (Nik Dodani) — one of her robotics club teammates — and ends up kissing him in the robotics lab. Kayla, who just so happens to be walking by the room spots them, takes a picture, and sends it to Brady.
Noah apologizes to Moe for snapping at the soccer game, and Moe feels guilty for kissing Chase. She doesn't tell Noah, but shortly after they make up, Brady reveals to Moe that he has the photo of her and Chase canoodling and plans to show Noah unless she steals the answers to an upcoming midterm. Moe, Elodie, and Tabitha gain access to the test using Chase's laptop, believing their hacking is untraceable, and send it to Brady.
Days later, Noah overhears Brady bragging about how he cheated on the exam. He decides to tell the teacher because, like the rest of us, he's had it up to here with Brady getting away with things. Brady thinks Moe is the one who told on him, so he sends the photo of her and Chase kissing to Noah. Moe and Noah get into another quarrel and definitively break up. In one of the season's final moments, after Noah tells off Brady, he and Moe spot each other at the diner where they first met and exchange a friendly glance. Moe, who's studying at the restaurant, is also wearing an MIT shirt, which could hint at her future college.
Concurrently, Moe deals with two big changes regarding her family. Her brother, Ben, returns from military school, and they reconnect. Things between them falter a bit after Moe finds out he and Tabitha are seeing each other, but the siblings make peace. Moe is also forced to confront her father, Danny, who gets out of prison. He shows up to Thanksgiving dinner unannounced, and privately talks to an understandably irritated Moe. Danny gives his daughter a long overdue apology, and they agree to be more present in each other's lives.
04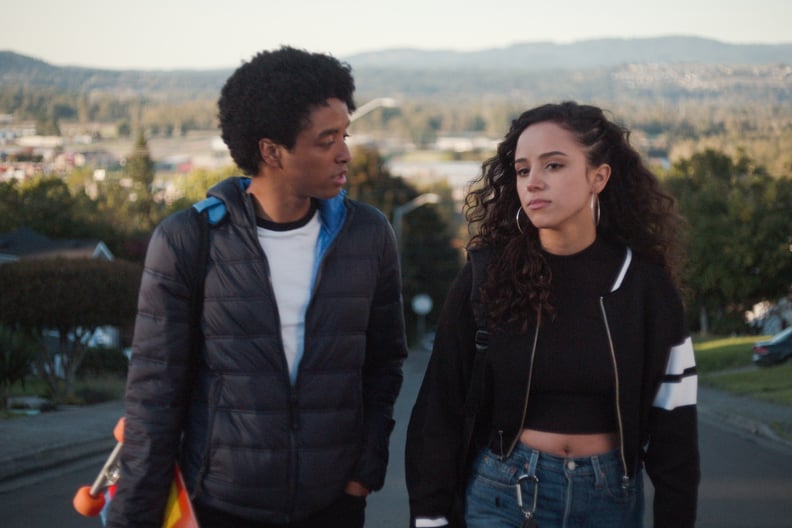 What Happens to Noah Simos in Trinkets Season 2?
Noah becomes closer to Moe and her friend group after she secretly tells him that Brady was abusive toward Tabitha. He offers support to the three besties and even encourages Elodie to get to know Jillian. But the romantic side of things between Noah and Moe is a bit unsteady. While they certainly have some adorable moments (seriously, I was really rooting for them), they never quite figure out how to be what each other needs in an intimate relationship. However, their final scene together at the diner where they sweetly smile at each other suggests that they might still be a couple or, at the very least, friends.
Noah also tackles his frustrations with Brady throughout the season. After hearing his ex-best friend brag about cheating on the midterm, Noah tells the teacher before getting into a minor physical altercation with Brady. Noah further condemns Brady at the end of the season when the school sees Moe, Tabitha, and Elodie's installation.
05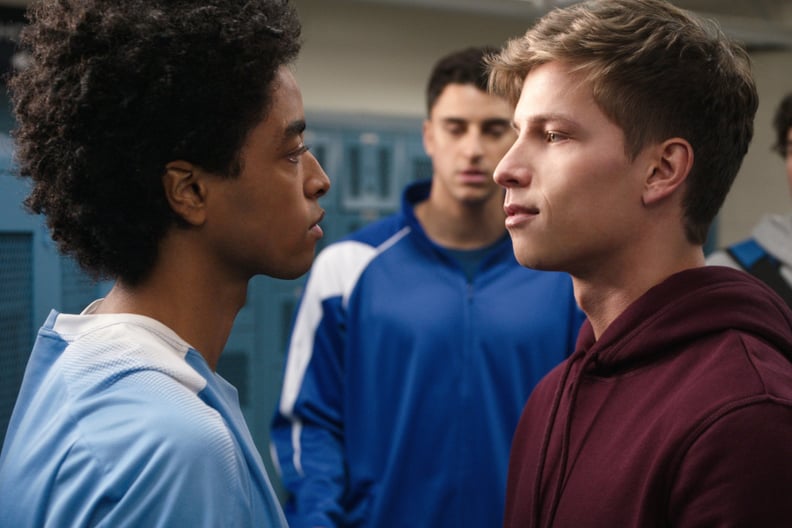 What Happens to Brady Finch in Trinkets Season 2?
In season two, Brady continues to be an entitled jerk who wreaks havoc on other people's lives. We see a flashback of him and Tabitha having Thanksgiving dinner with his pretentious, mildly racist family that makes his home life pretty unpleasant. But that serves as more of backstory for both him and Tabitha rather than an excuse for his behavior. In the present day, Brady falsely admits to sinking his own car — which we all know Tabitha, Moe, and Elodie did in season one — just to get special treatment from his teachers who think he's a troubled teen.
Brady also constantly tries to get Tabitha back — even though he's now dating her ex-friend Kayla — but refuses to take any responsibility for his misdeeds. Instead, he blames Moe for his fallout with Tabitha, which is likely his motive for coercing her into swiping the midterm answers. His ploy causes him and Noah to fight, and he finally reckons with his actions when the school sees the exhibit that reveals his physical and emotional abuse toward Tabitha.
06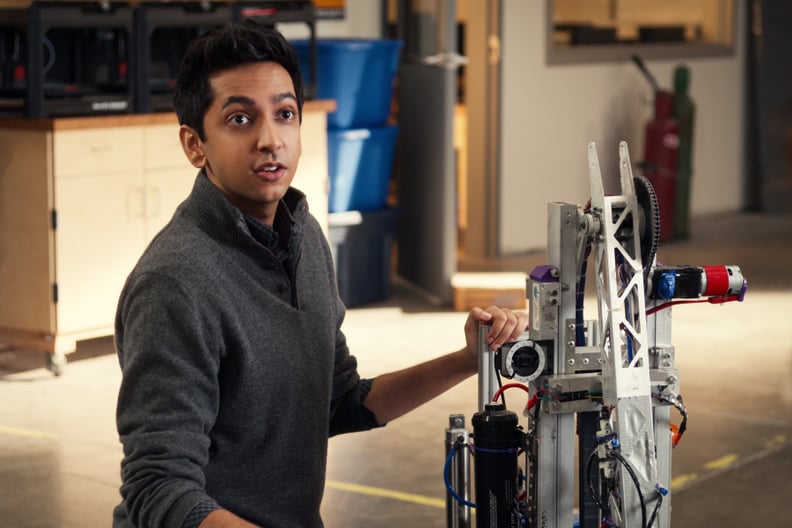 What Happens to Chase Rao in Trinkets Season 2?
When Chase is first introduced in the season, he and Moe are at odds in a sort of battle of the brains. But they become friends by working together in the robotics club and have a slight romantic connection. They share a moment when Moe stops to help Chase change his car tire as she heads to Noah's soccer game. Unfortunately, the light mechanical work causes Moe to make an ill-timed arrival at Noah's match, and they get into a heated disagreement. Moe, still upset about her fight with Noah, meets with Chase to work on a project and the two end up kissing.
Later at a robotics competition, Chase tries to talk about the kiss with Moe, but she tells him that she and Noah didn't actually break up — she just misread their argument. Chase is bummed by the rejection, but gets past it pretty quickly. He then tries to help the school track down the culprits who stole the midterm test by tracing the IP address of the laptop used to commit the crime. Since Moe, Elodie, and Tabitha sent the stolen answers to Brady using Chase's computer, his efforts backfire, and he's publicly accosted by his teacher in the cafeteria.
Thankfully, Chase is vindicated at the end when Moe, Elodie, and Tabitha admit to the exam heist. He appears to have a happy ending and strikes up a romance with Rachelle Cohen-Strauss (Haley Tju).