Why Netflix Is Ending Trinkets After Season 2
While You Prepare For Trinkets Season 2, Remember That We're Not Getting More Episodes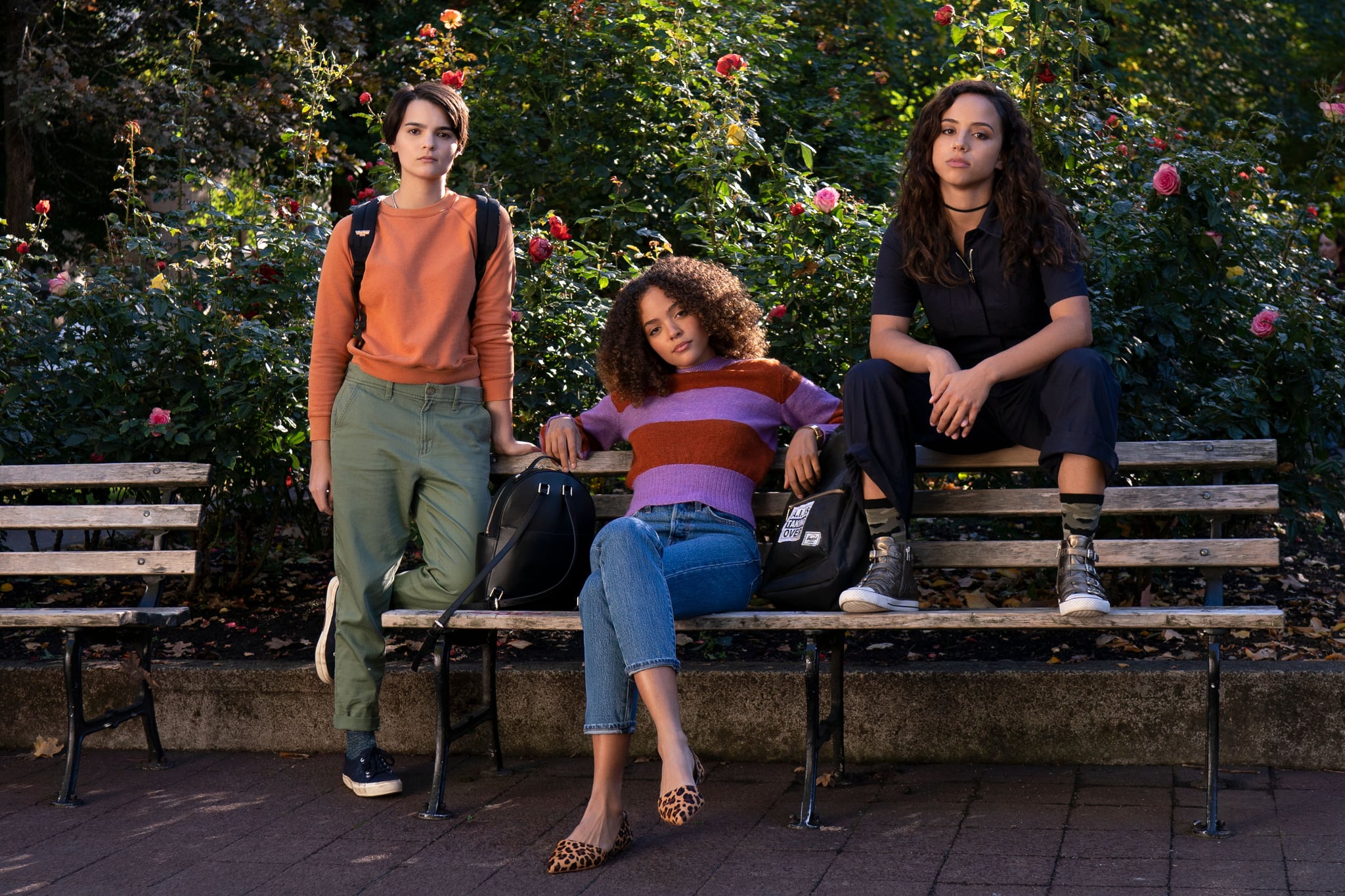 The Netflix teen drama Trinkets is back for a second season, but it's also going to be the last one. So why did Netflix choose to end Trinkets? When the platform picked up the show for season two it was with the understanding that this would be the last season, giving the creative team plenty of time to prepare — but we're still not totally sure what was behind the decision in the first place.
As per usual for Netflix cancellations, there's little to no information to figure out why Trinkets got the axe. Ratings on Netflix are famously kept under wraps, so there's no way for ordinary viewers to get an idea of what the viewing numbers were like and if that was the cause of the cancellation. The show certainly wasn't one of the "big name," super buzzy titles on social media, but as we know, that doesn't always correlate perfectly to actual viewing figures.
It's also possible that the story just came to a natural end. Trinkets isn't a wholly original series; it's based on a 2013 YA novel (also called Trinkets) by Kirsten Smith, who also serves as co-creator of the Netflix adaptation. It's not a series of books, just a single standalone novel, so it's entirely possible that the creative team simply chose not to take the TV version too far beyond the plot of the books. Netflix has a mixed history when it comes to movies and TV shows based on books. Some franchises, like To All the Boys I've Loved Before, stick mostly to the timeline of the books and end when they do, while others, such as The Kissing Booth, go on beyond the time frame of the source material.
What can we expect from the final season? A lot, it turns out! "Season 2 picks up right where we left off. We thought it would be really exciting for people to be put squarely in the shoes of our trio right on the heels of all the drama that just happened, so we just jump right back in," Smith revealed to HollywoodLife. Even with all the shenanigans each of the three girls is up to individually, though, she promises fans that the friendship will remain the center of the show. "They're separated for a little bit, but we wanted to get them back together as quickly as we can because I feel like their friendship is the heart of the show. They're always going to be going through some of their own journeys along the way, but we didn't want to keep them separated for a super long time." We can't wait to see how Elodie, Tabitha, and Moe's stories wrap up when the second and final season of Trinkets hits Netflix on Aug. 25!