Here's Everything We Know About the Plot of Quentin Tarantino's Once Upon a Time in Hollywood
Quentin Tarantino's Once Upon a Time in Hollywood has garnered audience fascination not only because it marks the director's ninth (and possibly final) film, but also because it stars two Tinseltown icons — Leonardo DiCaprio and Brad Pitt — sharing the big screen for the first time. During the film's debut at the 2019 Cannes Film Festival, the picture received a six-minute standing ovation as well as positive reviews from publications such as The Guardian, Time, and The New York Times, leaving many fans poised to call this piece Tarantino's best feature to date.
Thus far, however, the filmmaker has revealed very little about the movie's plot to the general public. Even the official trailer, riddled with breathtaking shots of 1969 Los Angeles and passing references to the infamous Manson Family, does nothing to remove the shroud of mystery surrounding the work. Tarantino recently reinforced this mystique via Twitter in May, asking the Cannes audience and other early viewers to avoid spoiling the film for future moviegoers — a wise decision in this tell-all age where Tarantino's past work has been the subject of online leaks as with the preproduction script of The Hateful Eight.
While we don't propose to go against the director's wishes, we are eager to expose the details behind one of the Summer's most heavily anticipated movies. So with a spoiler-free environment in mind, here's what we know so far.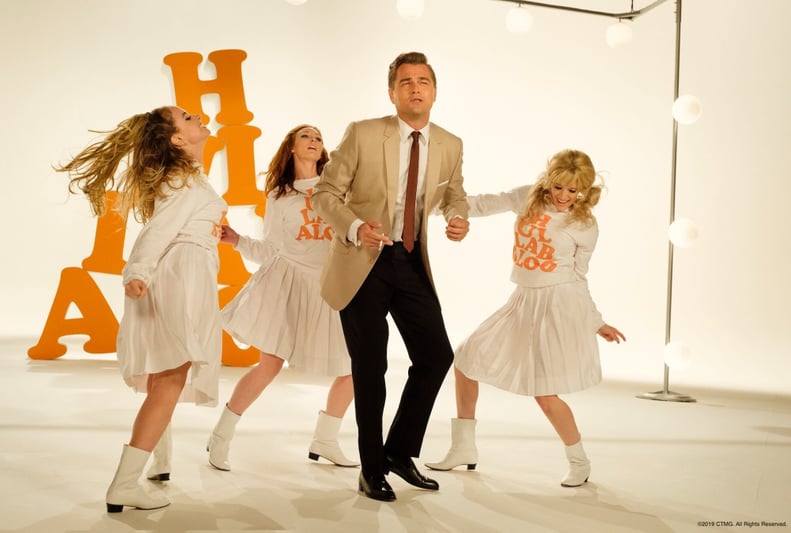 There's a Star-Studded Cast and a Groovy Soundtrack
After Tarantino severed ties with the Weinstein Company in 2017, following the sexual assault allegations against Harvey Weinstein, a studio bidding war ensued over the film's script with Sony Pictures emerging the victor. With a new distributor in place, early casting rumors pointed to some of Hollywood's biggest box office draws, such as Tom Cruise. But the director ultimately chose to pull from the rosters of his previous films, calling upon DiCaprio and Pitt — who starred in Tarantino's Django Unchained and Inglorious Basterds, respectively — to play the film's leads as television star Rick Dalton and stuntman Cliff Booth. In addition, Margot Robbie inhabits the role of Sharon Tate and Al Pacino plays Dalton's dubious agent, Marvin Schwartz. There is also an impressive supporting cast including Timothy Olyphant, Michael Madsen, Emile Hirsch, Kurt Russell, Zoë Bell, and Dakota Fanning.
The movie takes place over seven months but focuses specifically on three days in 1969 — Feb. 8, Feb. 9, and Aug. 8, the night of Tate's murder. During that period, Dalton and Booth find themselves struggling to adapt as the film industry starts to dismantle the Studio System, a method of film production synonymous with the Golden Age of Hollywood where an actor would team up with a studio (and a stuntman) for a series of pictures. Yet, the most interesting aspect of the film is that Tarantino uses his Tinseltown backdrop as a means to mix fiction with fact. While the fabricated characters of Dalton and Booth bump up against some true aspects of Sharon Tate's life, several of the movie's industry elements blur the line of reality with depictions of notable Hollywood fixtures like Mike Moh as a foot-fetish-driven Bruce Lee, Damian Lewis as a gossipy Steve McQueen, Rafal Zawierucha as Roman Polanski, Rumer Willis as Joanna Pettet, and Luke Perry (in one of his last performances) as Wayne Maunder.
Tarantino further heightens this surreal stage with some of the grooviest music of the era. Songs that graced early trailers include "Straight Shooter" by The Mamas and the Papas, "Bring a Little Lovin'" by Los Bravos, "Good Thing" by Paul Revere & the Raiders, "Brother Love's Travelling Salvation Show" by Neil Diamond, and "Treat Her Right" by Roy Head.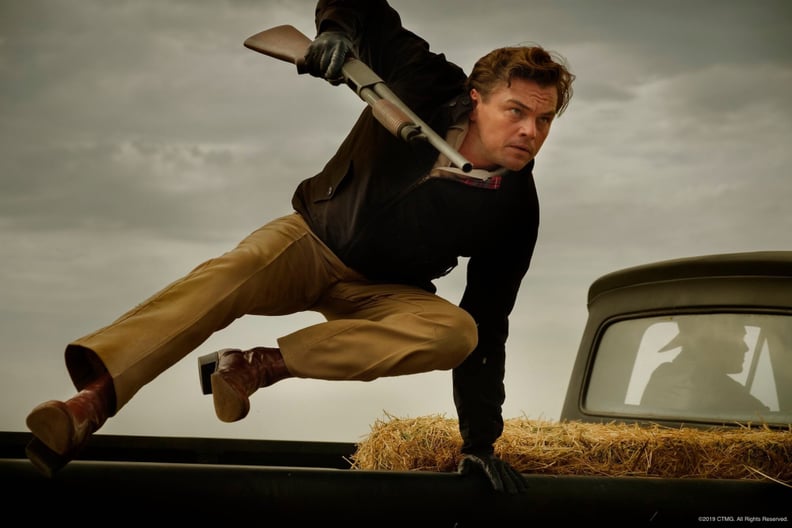 It's More of a Memory Piece Than Historical Fact
Though Baby Boomers may remember 1969 as the high point of hippie counter culture due to events like the Woodstock Music Festival, the Manson Murders brought the era of "free love" to an abrupt and sobering end. As the movie unfolds, Tarantino's fictional characters, Dalton and Booth, interact with the real-life players through a series of seemingly mundane encounters. Booth's girlfriend introduces him to cult leader Charles Manson, and Dalton has a home in Benedict Canyon next door to Sharon Tate's 10050 Cielo Drive. Another historically accurate location in the film is Spahn's Ranch, a popular location for filming Westerns and the eventual home for Charles Manson and his followers.
The first half of the film, however, focuses on the career of Rick Dalton, a declining star best known for his TV Western "Bounty Law." But through a combination of ego, alcohol, and idiotic decisions, Dalton torpedoes his chance to embrace movie stardom and finds himself clinging to the friendship of his long-time stunt double, Vietnam War veteran Cliff Booth. The salacious Hollywood backdrop only adds more drama to a story that's essentially about two men facing a universal dilemma — what happens when you discover you're getting old and working in an industry that doesn't need or want you? Or worse, what happens when the industry you love morphs into something you no longer recognize?
And it's thanks to this unholy juxtaposition of Hollywood's glam and Manson's Helter Skelter that the film receives an R rating and boasts a lengthy running time of 159 minutes — an ambitious gamble for a $90 million film that doesn't contain superheroes or gun-toting assassins.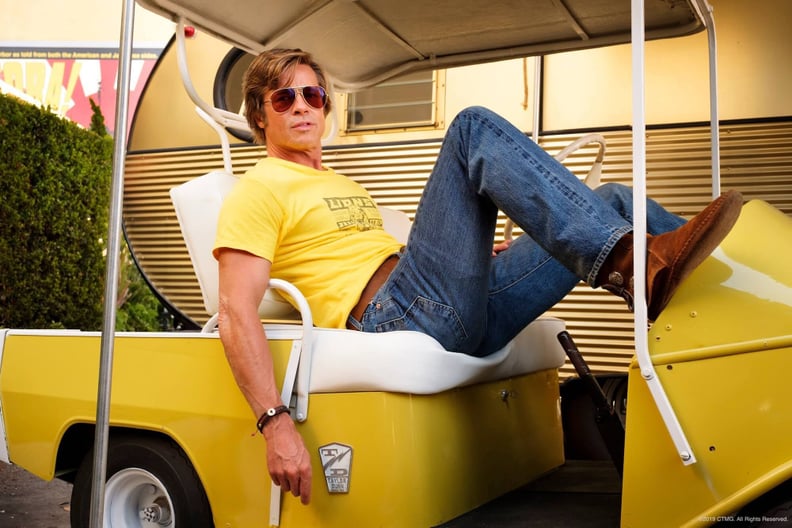 The Manson Murders Do Factor Into the Plot
In contrast to Rick Dalton and his personal demons, stuntman Cliff Booth lives a modest and carefree life — even besting Bruce Lee in a brawn versus martial arts battle on the set of The Green Hornet. But as with everything in Hollywood, Booth is rumored to have a dark side. It's implied that he murdered his wife and got away with it, and it's through Booth's dealings with a flirtatious girl named Pussycat (loosely based on the real-life Manson Family member Kathryn Lutesinger) that we are introduced to the clan at Spahn Ranch, including Charles Manson as played by Damien Herriman and Lynette "Squeaky" Fromme as portrayed by Dakota Fanning.
We don't want to give away the ending, but let's just say this isn't the first time Tarantino has turned cruel reality into pulp fiction and suggested that cinema can act as a key cathartic release for some of life's most grievous wrongs.
Once Upon a Time in Hollywood opens nationwide July 26.