Here's Where You Can Stream the Harry Potter Movies Online
All 8 Harry Potter Films Are Taking the Knight Bus From HBO Max to Peacock Later This Year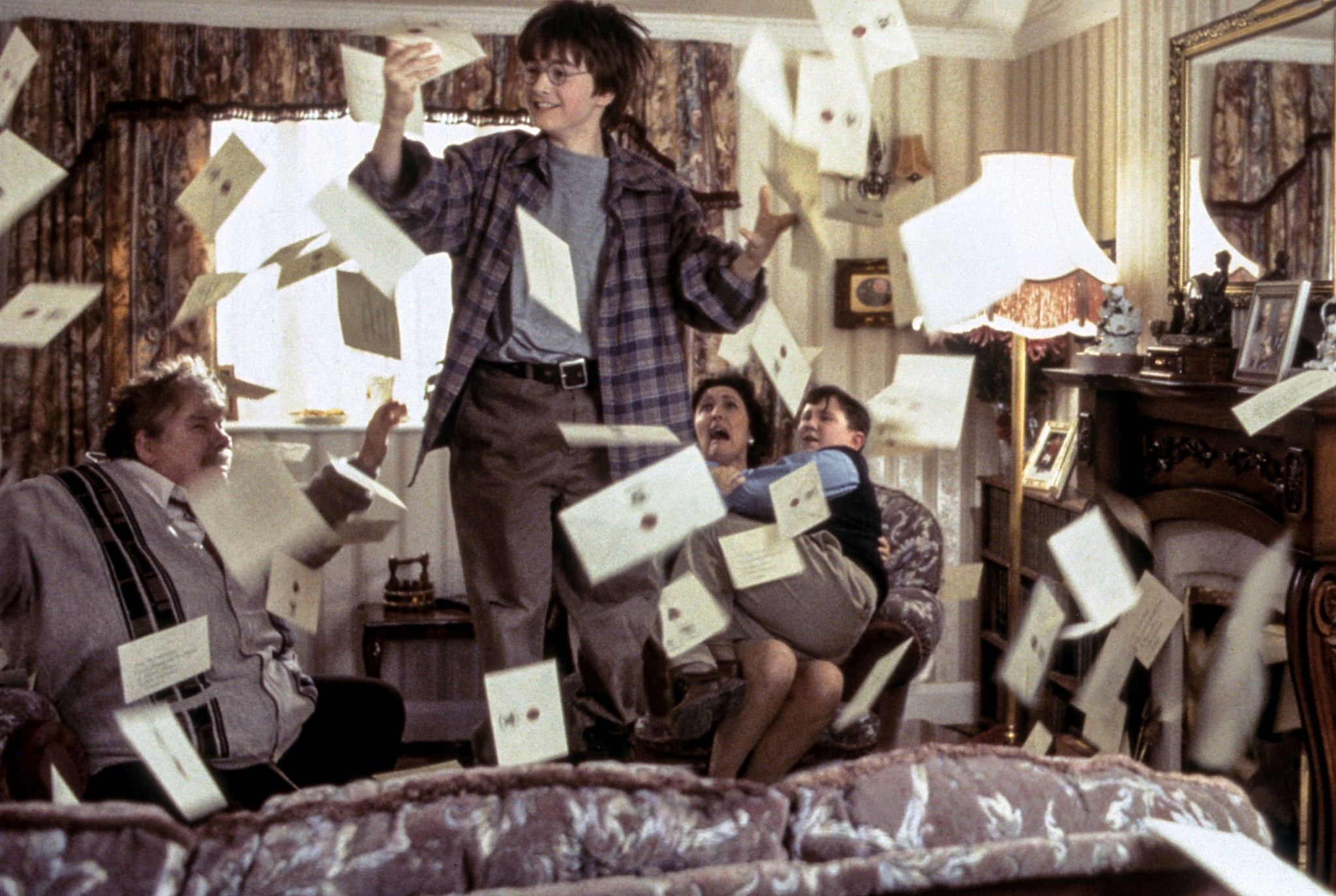 Harry Potter is making a move! On Aug. 5, NBCUniversal's Peacock announced that all eight franchise films will be available to stream on the platform starting in October and rolling into 2021. The films are currently streaming on WarnerMedia's HBO Max and have been ever since the streaming service went live in May. HBO Max subscribers only need a current HBO subscription or $15 a month to sign up for the platform, and they can dive back into the Wizarding World until the franchise moves to Peacock in the fall.
The investment was an expensive one for WarnerMedia, who had to buy a three-month window on all of the wizarding world films — including the two Fantastic Beasts and Where to Find Them movies — after Universal nabbed exclusive rights in a 2016 deal. Kevin Reilly, HBO Max's content chief, told Business Insider that taking back the franchise rights was "high on our priority list" and that there was "active engagement around that discussion."
As for Potter's move to Peacock, fans won't need a paid subscription to the platform to get their magical fix — the films will also be available on the streamer's free, ad-supported tier. The deal that Universal inked with Warner Bros. in 2016 gives it TV and digital rights to the Harry Potter films, including Fantastic Beasts, from 2018 to 2025 and includes content for Universal theme parks.
"The Harry Potter franchise is beloved by people of all ages and represents the caliber of quality entertainment customers can expect to find on Peacock," Frances Manfredi, president of content acquisition and strategy, said in a statement. "We've built a world-class collection of iconic movies and shows, and we will continue to expand the film library with treasured titles from NBCUniversal and beyond that will surprise and delight Peacock customers time and time again."
For now, fans can watch all of Harry's adventures from Sorcerer's Stone to the Deathly Hallows two-parter on HBO Max. Then in October, just in time for Halloween, they'll have to head to Peacock for that enchanted thrill.