Who Does Jonah Hill Play in The Batman?
Jonah Hill Is No Longer in Talks to Play a Classic Villain Opposite Robert Pattinson's Batman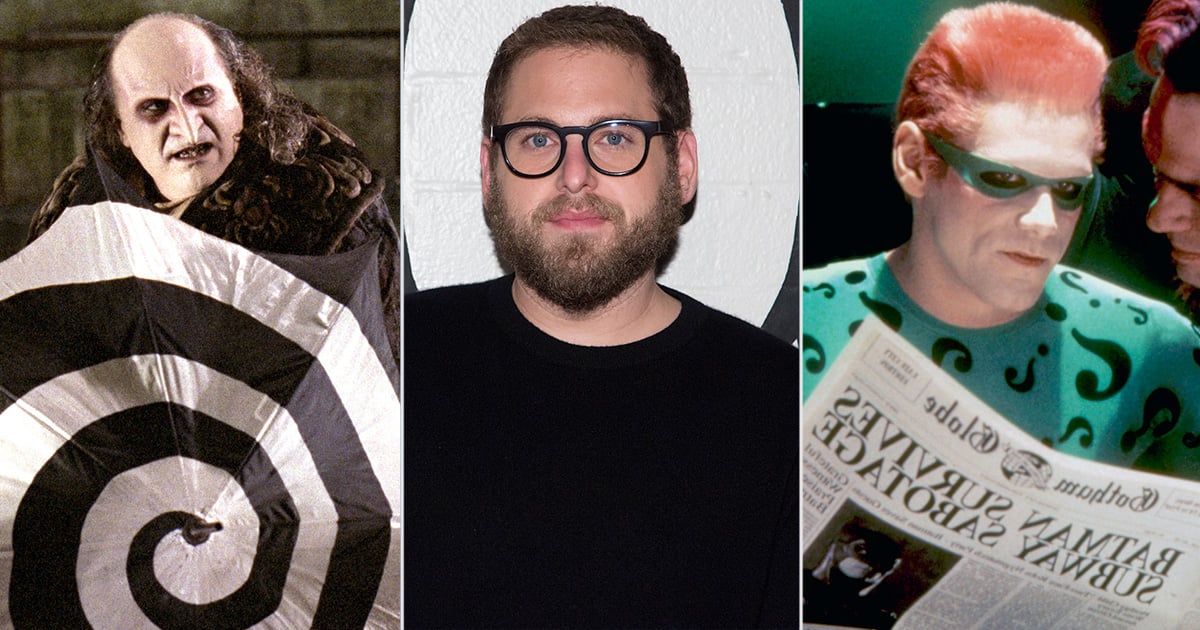 Update, Oct. 17, 2019: After weeks of speculation, Deadline has reported that Jonah Hill is no longer in talks to join the cast of The Batman. In September, the actor was tipped to play a villain in the film, but apparently talks broke down this week, and Warner Bros. is already searching for the right person to fill the roles of Riddler and Penguin. Catch up on the full story ahead.
Original post, Sept. 24, 2019:
Jonah Hill might be suiting up and heading to Gotham, but he won't be joining the Justice League anytime soon. Deadline broke the news that Hill is currently in talks to join Robert Pattinson for Mark Reeve's The Batman as an unknown villain.
Of course, right on the heels of that announcement, Collider reported that Hill is negotiating to play the Riddler, while The Hollywood Reporter claimed that the specific role hasn't been decided, and the Penguin has also been discussed. Either way, Hill seems to be on his way to joining the new trilogy as a well-known member of Batman's rogue gallery. If you're feeling a little leery about the casting news, remember that Hill has come a long way since his Superbad days. The two-time Oscar nominee has successfully gone from comedy sidekick to acting chameleon with major roles opposite Leonardo DiCaprio, Emma Stone, and Brad Pitt.
Reeves's script focuses on a younger version of Bruce Wayne, so it makes sense that his enemies would be younger as well. We'll also be seeing the Dark Knight earn his legendary title as the world's greatest detective, with Reeves revealing that he'd like his trilogy to involve more crime-solving than previous iterations.
"It's very much a point of view-driven, noir Batman tale," Reeves told The Hollywood Reporter earlier this year. "It's told very squarely on his shoulders, and I hope it's going to be a story that will be thrilling but also emotional. It's more Batman in his detective mode that we've seen in the films."
Sounds like whichever villain Hill ends up playing — though I'm rooting for him to bring back Oswald Cobblepot, since we haven't seen him since Danny Devito in Batman Returns — will be giving the Bat the runaround.