Everything We Know So Far About Goose's Son in Top Gun: Maverick
Top Gun is back for a new generation with Top Gun: Maverick, and it's Goose's son who takes center stage. Fans of the original will recall that Goose (played by Anthony Edwards) was the sidekick and best friend to Tom Cruise's "Maverick," and in the new movie, his son Bradley is taking flight and following in his father's footsteps. Bradley appeared as a toddler in the original movie, but he's all grown up now. The character appears for the first time in the first trailer for Top Gun: Maverick. Only limited information has been released about the new movie, but if you're curious about Goose's son Bradley, we've rounded up everything we know so far in the handy gallery ahead!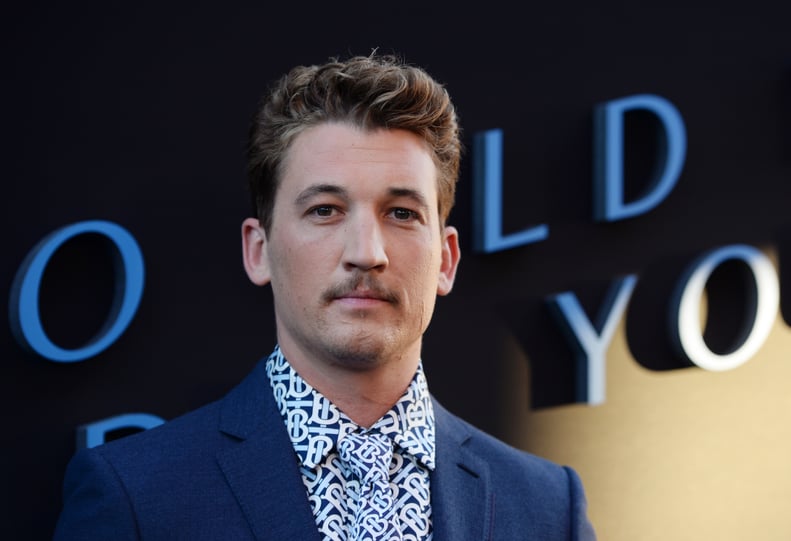 Who Plays Goose's Son Bradley in Top Gun: Maverick?
Miles Teller takes on the role of Lt. Bradley Bradshaw, aka "Rooster," the now-adult son of Lt. Nick "Goose" Bradshaw and his wife Carole (played by Meg Ryan in the original film). It's not Teller's first time playing a military character: he played Adam Schumann, a decorated war vet struggling with PTSD, in the 2017 drama Thank You For Your Service.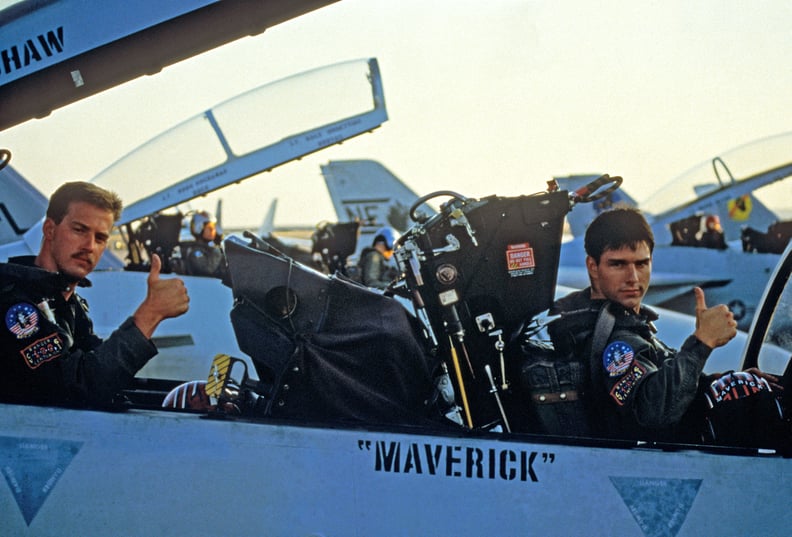 What Happens to Goose in Top Gun?
It's been a while since the original Top Gun came out, so a quick refresher is probably in order. In that film, Goose is the Radar Intercept Officer flying with his best friend, Maverick (played by Cruise). During a training exercise, in which Maverick flies recklessly to try to beat his rival Iceman, their plane goes out of control. Both men eject, but Goose hits his head and is killed instantly. Maverick's grief and sense of blame for his friend's death play a big part in his character arc for the rest of the movie.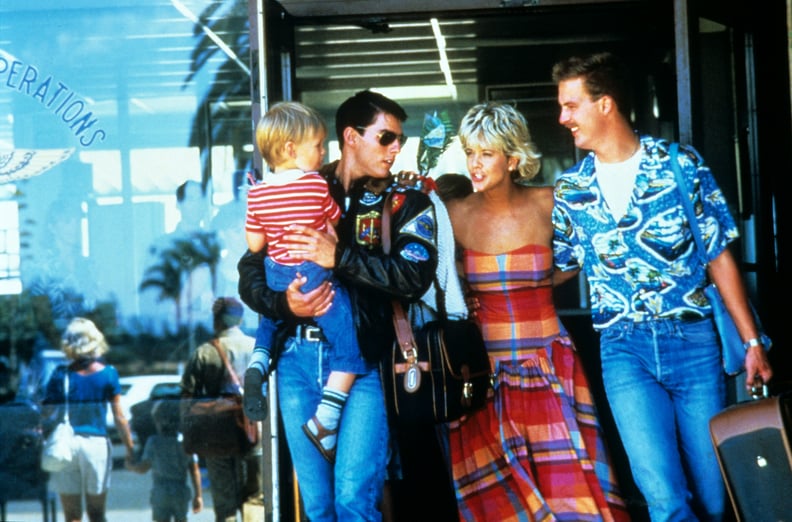 What Is Maverick's Relationship With Bradley?
The early marketing for Top Gun: Maverick hasn't revealed much about Maverick's relationship with Bradley in the present day, although he is very close to Goose's whole family when Goose is still alive. The official synopsis for the new movie, captioning the first trailer, seems to imply that Maverick and Bradley aren't close these days:
"When he finds himself training a detachment of Top Gun graduates for a specialized mission the likes of which no living pilot has ever seen, Maverick encounters Lt. Bradley Bradshaw (Miles Teller), call sign: "Rooster," the son of Maverick's late friend and Radar Intercept Officer Lt. Nick Bradshaw, aka "Goose." Facing an uncertain future and confronting the ghosts of his past, Maverick is drawn into a confrontation with his own deepest fears, culminating in a mission that demands the ultimate sacrifice from those who will be chosen to fly it."