The Golden Globes Excluding Female Directors Is Bullsh*t, and It Needs to Stop
Many surprises are in store as to who will go home with a golden statue this Sunday at the 77th Golden Globes, but one thing is for sure — it won't be a female for best director. The past year felt like a banner year for female directors, with amazing projects across screens big and small. That was until this year's Golden Globe nominations were announced and not a single female was nominated in the best directing category. What's even more upsetting is how far from nuanced this embarrassment is.
In the 77-year-long history of the Golden Globe Awards, only seven times has a woman been nominated in the best director category. The last female to be nominated was Ava Duvernay for 2014's Selma. The only woman to ever go home with the coveted statuette was Barbara Streisand for 1984's Yentl. It's been two years since Natalie Portman presented the award to a lineup of "all-male nominees," attempting to highlight how one sided the nominations were. The same could have been said in 2019, and now it can be said again in 2020. This is not an isolated incident. It's systemic and problematic.
The HFPA needs to look at gender, but not in the way they might think.
Upon the announcement of the nominations, Alma Har'el, the director of HoneyBoy, tweeted "Good morning to everyone that's writing me about the #goldenglobes. I feel you but know this. I was on the inside for the first time this year. These are not our people and they do not represent us. Do not look for justice in the awards system." Meanwhile, in response to backlash over the nominations, Hollywood Foreign Press Association president Lorenzo Soria told Variety, "What happened is that we don't vote by gender. We vote by film and accomplishment." Soria is naively under the impression that the judgments don't have underlying biases and that Hollywood has a long history of overlooking female filmmakers. But what he said was important: they don't consider gender in their decisions — and it's time they start.
The HFPA needs to look at gender, but not in the way they might think. The question is not about including women but about asking themselves if they are judging films by women the same way they do with those by men. Much of 2019's most critically acclaimed films were made by women. Left off the list of nominations was Olivia Wilde for her sharp coming-of-age comedy Booksmart, Lulu Wang with her extraordinary family drama The Farewell, Alma Har'el for the breathtaking Honeyboy, Marielle Heller for the Mr. Rogers-centric A Beautiful Day in the Neighborhood , and Lorene Scafaria, who directed the knockout hit Hustlers.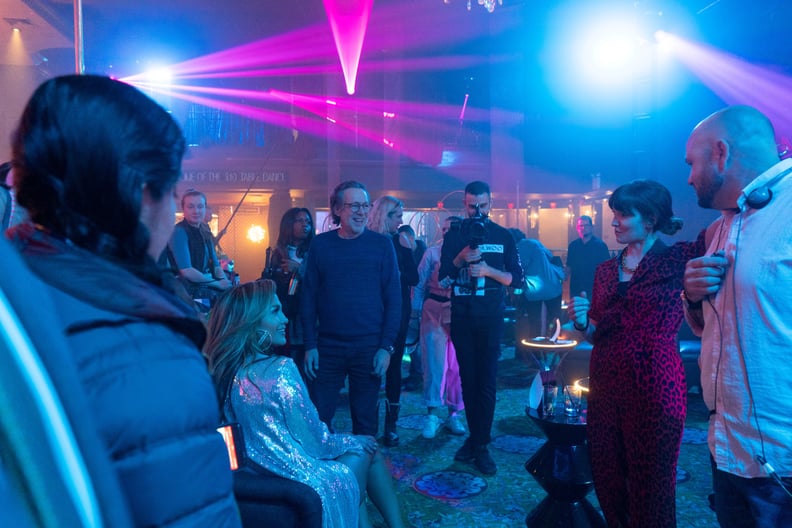 Of course, most notably left off the list was Greta Gerwig for Little Women. Gerwig's Little Women debuted in theaters Christmas Day and I was not alone in rushing to see it. The film had a strong opening weekend and currently holds a 95 percent fresh rating on Rotten Tomatoes. The film, an adaption of Louisa May Alcott's great American novel, is the seventh adaption of the book, but Gerwig managed to bring an unmatched nuance and vision. It's an old story that carries a timeless message: women are capable of greatness.
This foolish oversight is not unfounded for Gerwig. She was wrongfully left off the list before in 2018 for Lady Bird even though the film went on to win the Golden Globe for best motion picture, comedy. Maybe the HFPA thought the film directed itself? The director's role is, if anything, about perspective. They determine the lens with which we are brought through the story. Though the grandeur of Hollywood would not always lead you to believe so, directors are human and being human comes with one's own distinct perspective shaped by their identity and unique set of experiences. Women bring something different to the table.
I can't help but feel my own cinematic aspirations dwindle more and more as the women in the audience sit there and clap for accomplishments they themselves are capable of achieving.
I have loved cinema my whole life with every breath. It is how I define myself and am able to understand the drama of existing. I am a journalist but I studied film in school and aspire to pursue screenwriting and acting as I move forward in my career. Movies are the home to my heart and always have been. It wasn't until I was older that I started to question how I, a woman saw myself through cinema. Year after year, I sit on the couch for my versions of the Super Bowl — the Oscars and the Golden Globes — and I witness the praising of men. And as much as they often deserve the praise, I can't help but feel my own cinematic aspirations dwindle more and more as the women in the audience sit there and clap for accomplishments they themselves are capable of achieving. The older I got the more I realized to define yourself through film was to define yourself through a man's eyes.
To feel seen, to be validated, to see yourself represented in any shape or form is an immeasurable power and recognizing female achievement in filmmaking is vital to women's progress in the industry. Awards in Hollywood are like bees in a garden, necessary for its ecosystem to thrive. If the way awards are judged changed the whole world would feel it. It would at the very least change my world and the many girls like me who want a fair shot (pun intended). As I watch the ceremony this weekend, I have no doubt that this major snub will be felt and perhaps even mentioned, even if Natalie Portman isn't there to do it.