Is Honey Boy a True Story? How Shia LaBeouf's Life Compares
Yes, Honey Boy Is Based on Shia LaBeouf's Life, and Yes, It's Traumatic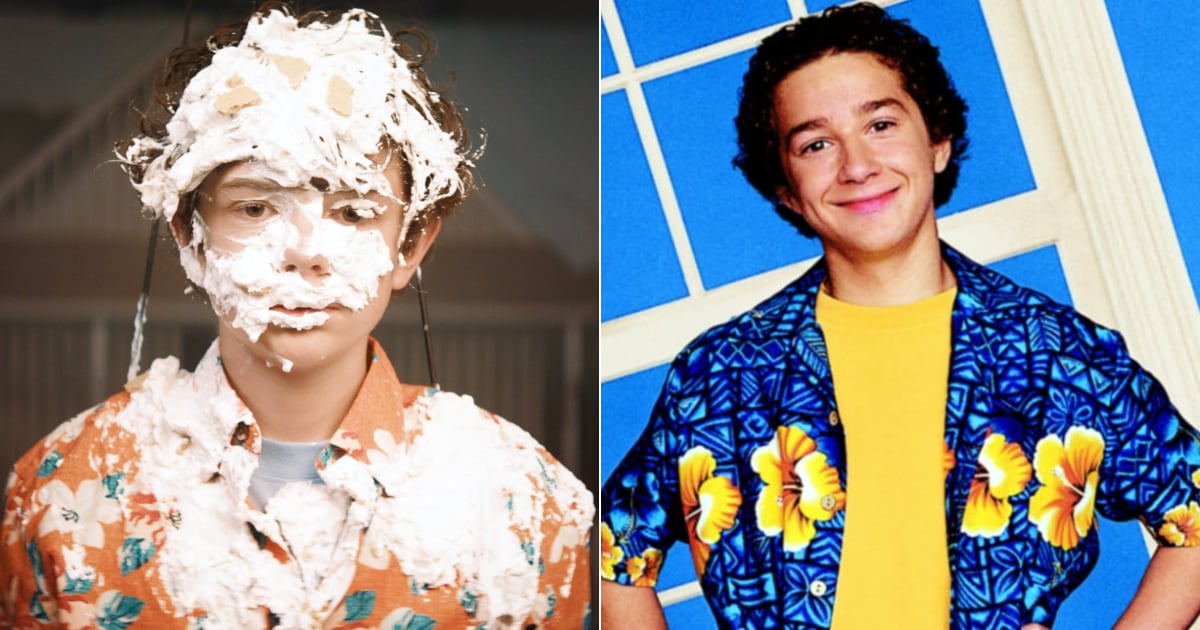 Image Source: Everett Collection
Shia LaBeouf has been resurfacing on the pop culture radar lately, shedding single teardrops on Hot Ones and eating a ghost pepper for charity on Ellen. Following his slice-of-life movie The Peanut Butter Falcon, the actor's latest project, Honey Boy, takes a personal turn. Penned by LaBeouf, the Amazon Studios film draws on stories from his childhood and his fraught relationship with his father. But just how much of the story is true?
In the fictionalized film version, LaBeouf's stand-in is Otis, a troubled movie star. The story alternates between Otis's childhood as his father pushes him to pursue an acting career and his adult life, once he's achieved success. Lucas Hedges (Boy Erased) portrays Otis as an unhinged adult, arrested after a night of drinking. Once put into rehab, Otis reflects upon his childhood with his abusive alcoholic father James. We see flashbacks of him as a kid, his younger self played by A Quiet Place's Noah Jupe. And of course, LaBeouf plays Otis's father.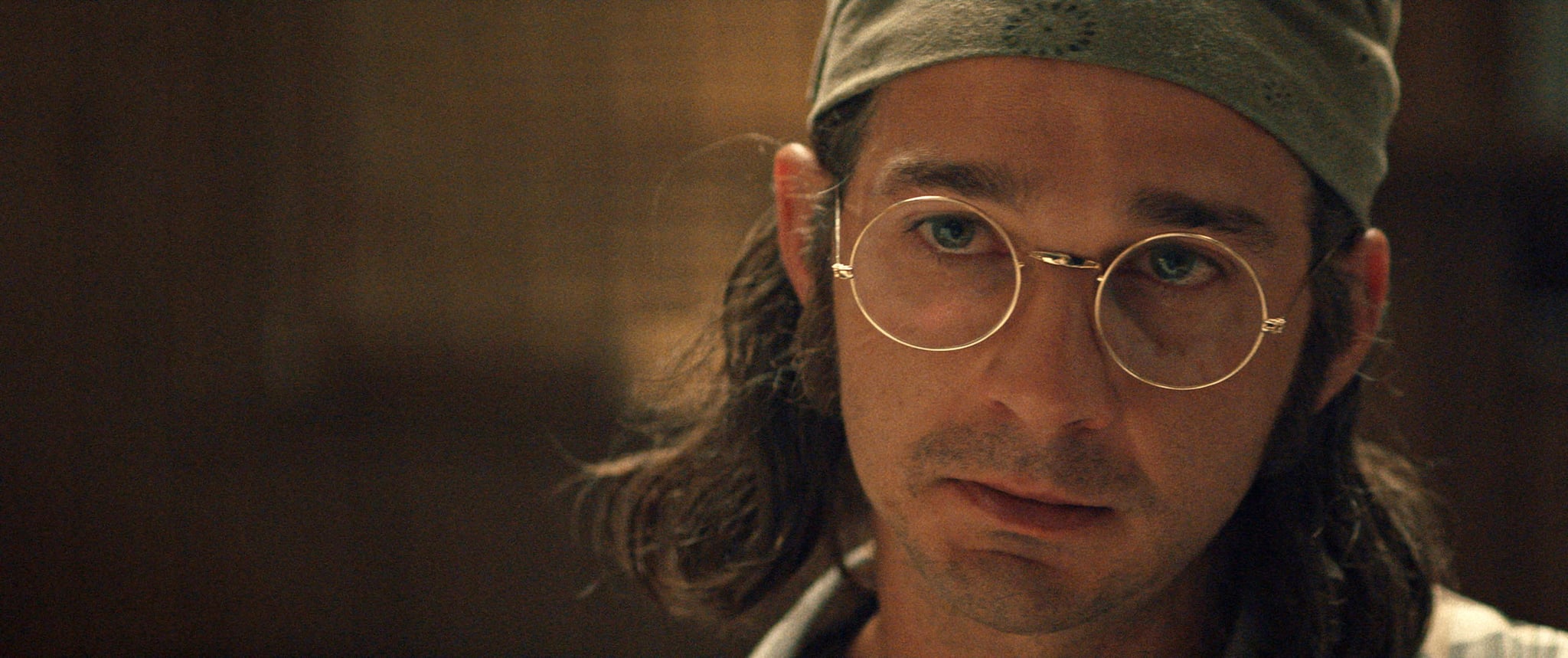 Image Source: Everett Collection
The real LaBeouf grew up in Los Angeles, born to a mother who sold fabric and a father who worked as a trained clown. When he was 5, his parents separated. LaBeouf met a child star at age 11 and was attracted to how he could get surf gear and only went to school three hours a day. He called an agent pretending to be his own manager, and history was made. The agent knew he was faking but admired his guts and helped him navigate his career.
When LaBeouf landed the lead in Even Stevens, he moved into a motel with his dad to be close to the set. His relationship with his father, a Vietnam War vet and alleged sex offender who struggled with addiction, was rife with mental and physical abuse.
The young actor wanted to make money, seeing it as a way to keep his family around, as he recalled to The Hollywood Reporter. He became a star, appearing in small hits like Disturbia after his Disney days and eventually leading Michael Bay's Transformers franchise. The actor went through a series of troubling incidents in his 20s, and everything came to a halt when he was arrested for getting into a drunken altercation with an officer while filming The Peanut Butter Falcon in Georgia.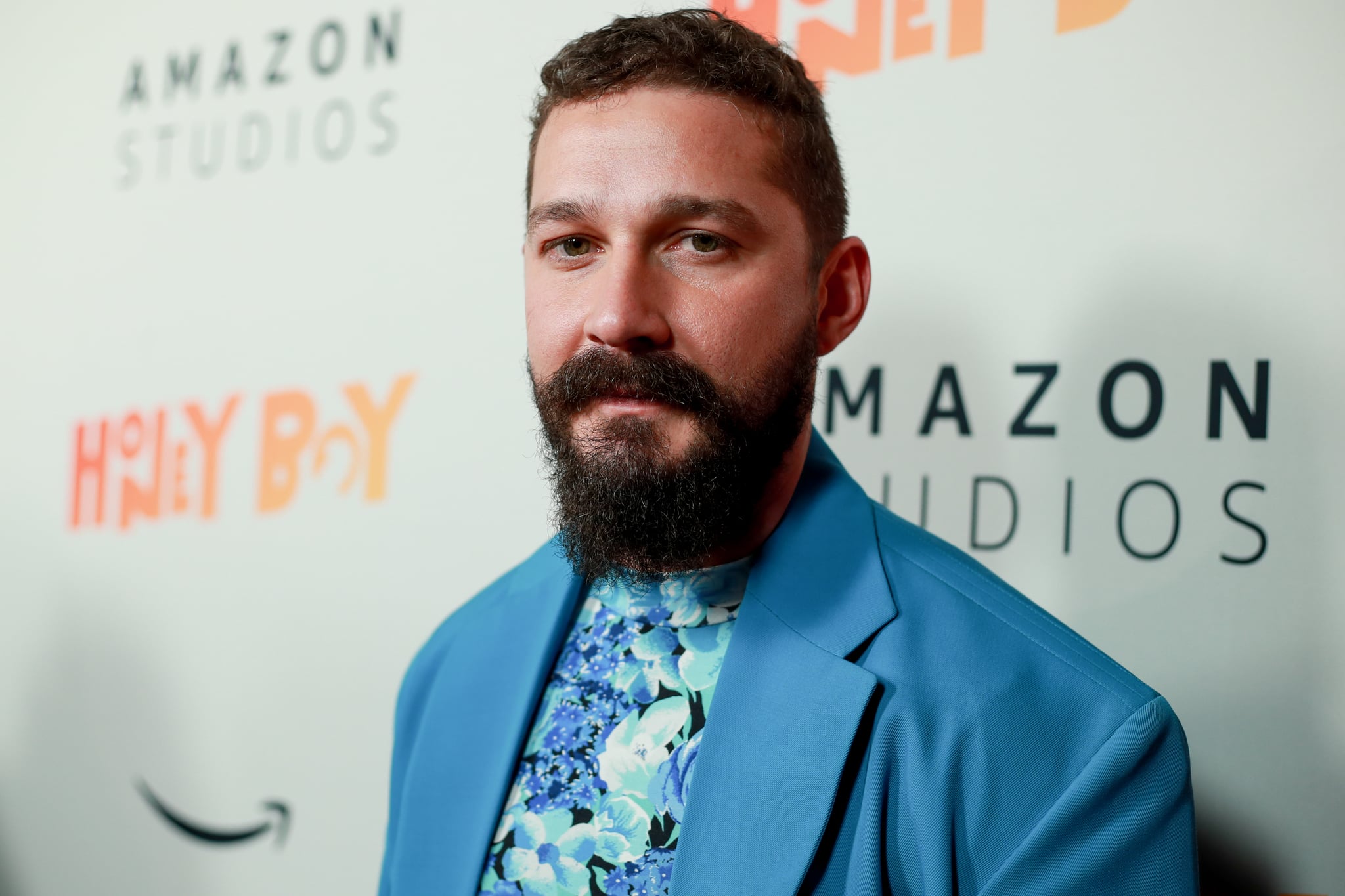 Image Source: Getty / Rich Fury
He was given the option of going to jail for seven years or going through court-ordered rehab. The choice was obvious, and it was in rehab that the actor realized he had PTSD. In therapy, LaBeouf started writing a version of Honey Boy. He later came to his friend Israeli director Alma Har'el, and they decide to make it into a movie.
"I think context is really important," the actor told The Hollywood Reporter. "And I think what Honey Boy does is it contextualizes who I was publicly, and kind of plays on it."
Both of LaBeouf's parents have seen the film. "They're happy with my reaction to it, and they know that I wouldn't have shared it with them unless I was proud of it," he told People. "So I think just the act of sharing it with them sort of contextualizes the whole viewing experience as something that's quite safe for them to enjoy. So they were going to enjoy it regardless if I played it for them."
The actor has compared the filmmaking experience to a therapeutic release of past demons. "You excise demons," LaBeouf said in an interview with Variety. "This felt a little bit like an exorcism."