What Will Work It 2 Be About?
If Netflix Needs Ideas For a Work It Sequel, We're Happy to Provide Some Thoughts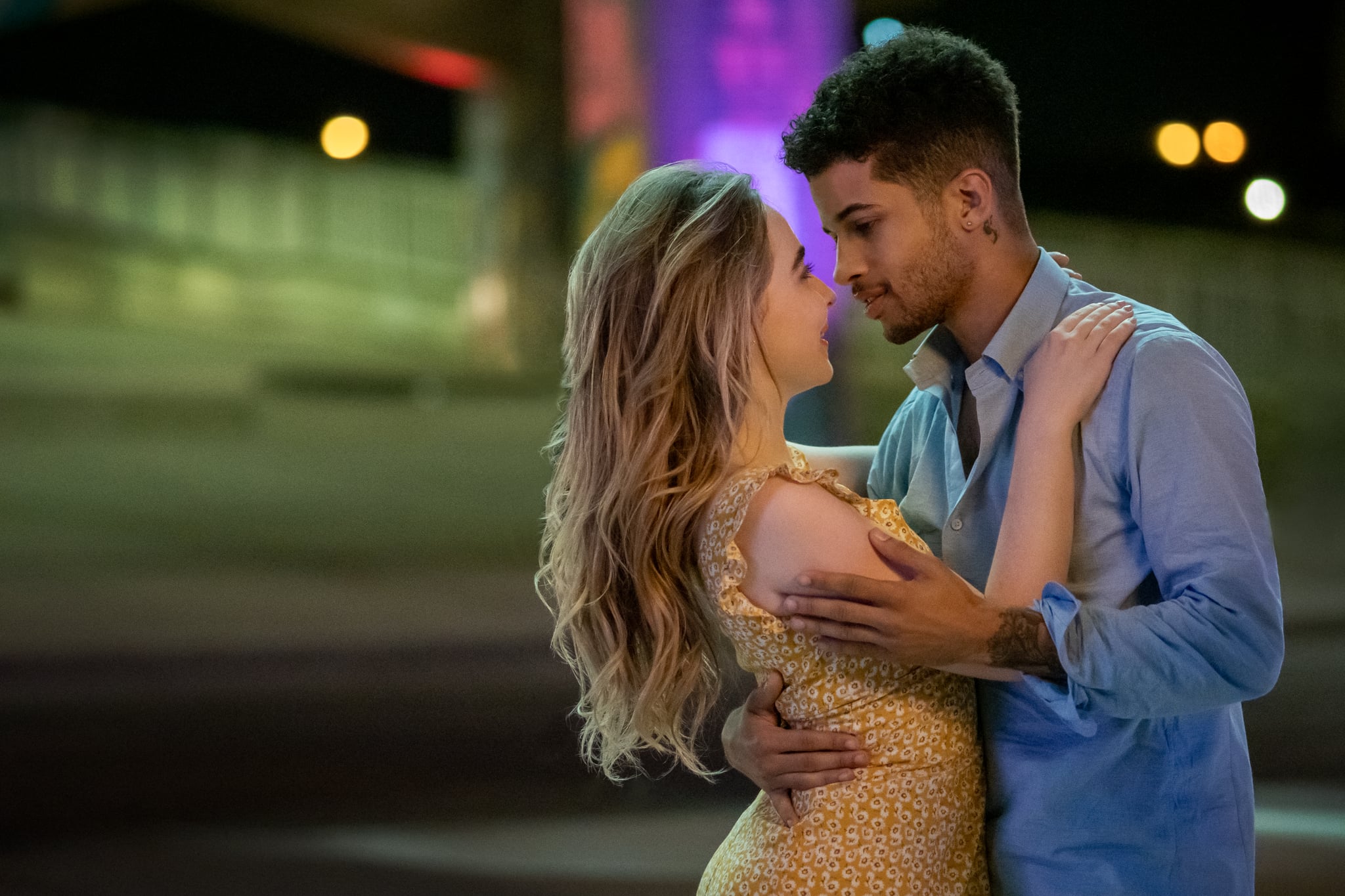 Netflix's latest release danced its way into our hearts, and now we're looking for a repeat performance with a sequel. Work It, starring Sabrina Carpenter, Liza Koshy, and Jordan Fisher, is basically the Gen Z answer to dance classics like Bring It On and Step Up, and just like those iconic franchises, it deserves all the follow-ups it can churn out!
The film follows a high school senior, Quinn Ackerman (Carpenter), as she creates a dance squad after her school's top-notch dance team — the Thunderbirds, led by a pink-haired Keiynan Lonsdale — rejects her because she is severely lacking in rhythm. Since the dance team has all the well-known dancers, Quinn and her best friend Jas (Koshy) have to branch out and nab the "diamonds in the rough," aka the people who don't audition for the Thunderbirds. They round up a lovable — but not truly fleshed out — group of outcasts and fumble their way to victory!
The film ends with Quinn's dance team, TBD, winning the big Work It competition. Though we don't find out if Quinn got into her dream school (Duke), we do know that her panache and newfound dance skills impressed the former Duke admissions officer (Michelle Buteau), who somehow found work with New York University. This is a great coincidence, because both Jas and their rival, Isaiah (Lonsdale), will be attending the New York Dance Academy in the fall. We don't know where the rest of TBD are heading to school, but the big players will all be in NYC in the fall — which is a great place to base a second installment!
The film sets us up for a sequel in New York where all our freshmen are small fish in big ponds and who only find comfort in each other and their love of dance. Stop me if you've heard this before — which you undoubtedly have — but what if they learn of an elite dance squad that's looking for one (1) new member and they have to compete against each other to join? Or they join a squad right before a huge competition that involves a grueling amount of practicing that interferes with their schoolwork?! And don't even get me started on Quinn's romance with Jake Taylor (Fisher). Unless you're Netflix — then we can sit down and figure out the next three Work It films. It's what the people want!