Netflix's Work It Is the Love Child of Bring It On and Step Up, With a Star-Studded Cast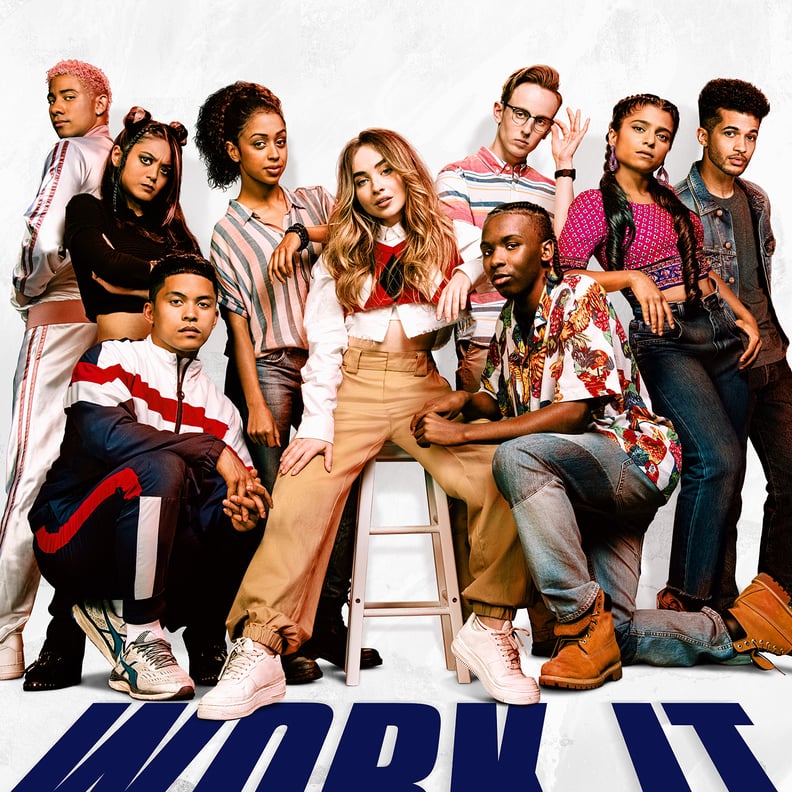 If you've ever wondered what it would look like if Bring It On and Step Up had a Gen-Z baby, Netflix is here to provide you with an answer! Work It is that baby and, as we can see from the trailer that dropped on July 16, it's just as delightfully ridiculous as its parents.
The film follows high school senior Quinn Ackerman after she learns that admission to the college of her dreams depends on her performance at a dance competition. When her school's top-notch dance team doesn't accept her because she is severely lacking in rhythm, Quinn decides to form her own dance squad in retaliation. (Some would say just take dance lessons, but that doesn't have the same level of drama!) Sabrina Carpenter plays the beat-deficient Quinn alongside costars Liza Koshy, Jordan Fisher, Keiynan Lonsdale, Drew Ray Tanner, and Michelle Buteau.
We only have the trailer to go by, but Work It seems to have all the qualities of great movies from the aughts: a goofy-yet-stunning cast, quippy one-liners, outrageous costumes, situations that would never happen in real life (you can't dance, but you decide to join the dance team last minute to get into college??), and comedic genius (we see you, Buteau!). Plus, we are here for Fisher as our leading man — we hope it winds up better for this guy than it did for John Ambrose. Watch the trailer above and get ready to learn some new moves when Work It premieres on Aug. 7.
Teaser Trailer For Work It
Watch the Official Trailer For Netflix's Work It