Zombies 2: Meg Donnelly and Milo Manheim Guess DCOM Lyrics
Zombies 2: Meg Donnelly and Milo Manheim Sing Their Hearts Out as They Guess DCOM Lyrics
Meg Donnelly and Milo Manheim perform some epic numbers in Zombies 2, but just how well do they know other Disney Channel musicals? In honor of their new sequel, which premiered on Disney Channel on Feb. 14, we put the costars' knowledge to the test with a game of DCOM lyric trivia.
While they knew some songs, like "Fabulous" from High School Musical 2, right off the bat . . .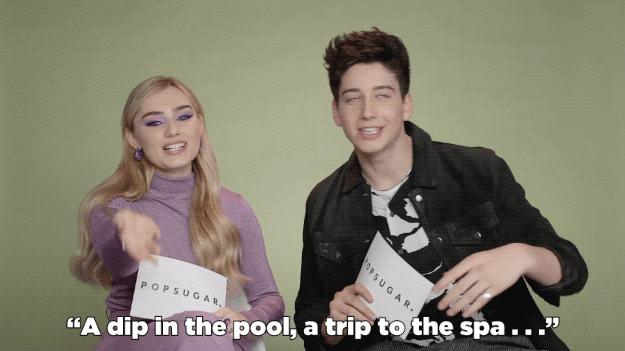 . . . others were a little harder to figure out. Manheim was particuarly stumped by an iconic Jonas Brothers song from Camp Rock.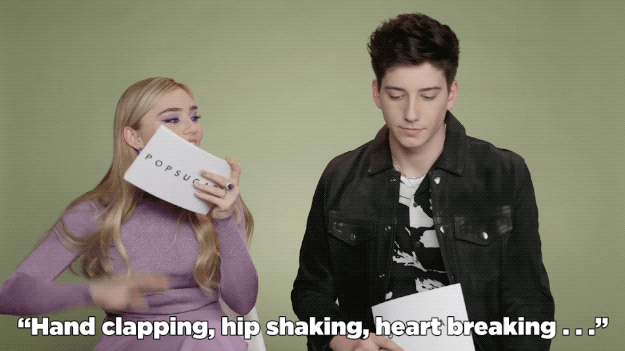 Of course, they didn't miss a beat when they had to guess their own song, "Someday," from the first Zombies film.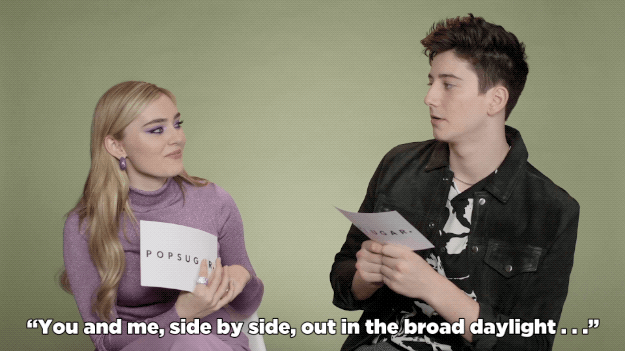 Watch their fun video above and see how well you know DCOM lyrics.