Your kid's 13th birthday marks a major milestone: when a child officially goes from a tween to a teen. And parents, the pressure is on to come up with some 13th birthday party ideas that are worthy of the celebration at hand, something that your not-so-little one will really enjoy that's also not too over-the-top or exhausting for you to plan. It's easier said than done. Kids are all different, after all, and while one newly minted teen may want a huge bash with all their friends and family, another might prefer to have a smaller get-together with just their besties. Setting aside the size of the batch, kids' interests also change so quickly during the tweenage years that it can be hard to keep track of what they're into at any given moment. It takes a lot of inspiration to think up 13th birthday party ideas that are special and fun — and inspiration isn't always so easy to come by.
That's where we come in. We've rounded up 13 birthday party ideas for 13-year-olds, all of which can be modified in terms of the size of the event. We guarantee that at least one of these ideas will work for your family to create an epic 13th birthday party that your child will remember for years to come. Your kid will thank you — and you just might have some fun, too.
Ahead, check out some of the coolest yet most fun 13th birthday party ideas.
01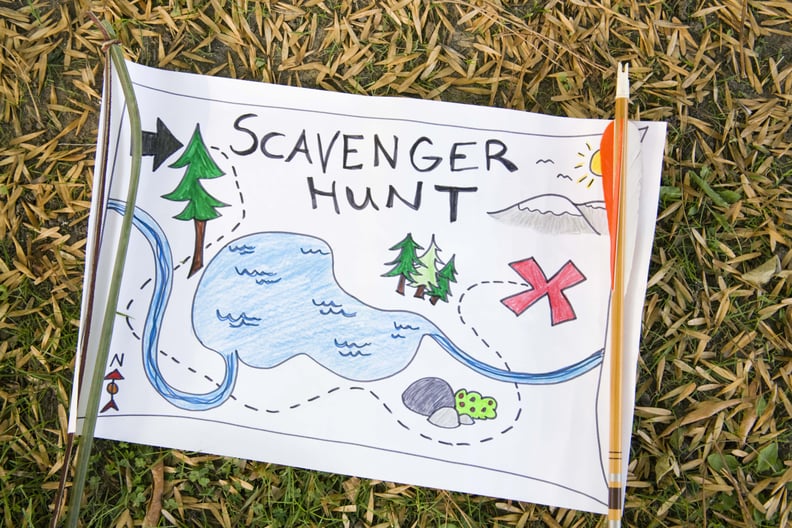 13 Birthday Party Ideas: Scavenger Hunt
Bring back the scavenger hunt you did for your kids when they were younger, but blow it out and make the boundaries bigger — this is great for teens used to getting themselves places on their own. Divide the guests into teams, and start the party with the teams decorating T-shirts — make sure to have a robust supply of fabric markers and sharpies. Hand out lists of clues, have the kids use their smartphones to snap the items on the list, and meet up after an hour or so. Don't limit the clues to simply finding places or historical markers; include some silly acts that teenagers secretly love to do, like singing a hit song from their early years or doing cartwheels in the park. This is great for a coed party, too.
02
13th Birthday Party Ideas: Hotel Night
Make a sleepover party feel a little more exciting by taking the teens to a hotel. (Bonus if it has a pool.) You will need to keep the party small in order to avoid any noise complaints, and you might want to wrangle another parent or two to help make sure everyone is properly chaperoned, but this is certainly a fun way to elevate the typical sleepover to an epic 13th birthday party.
03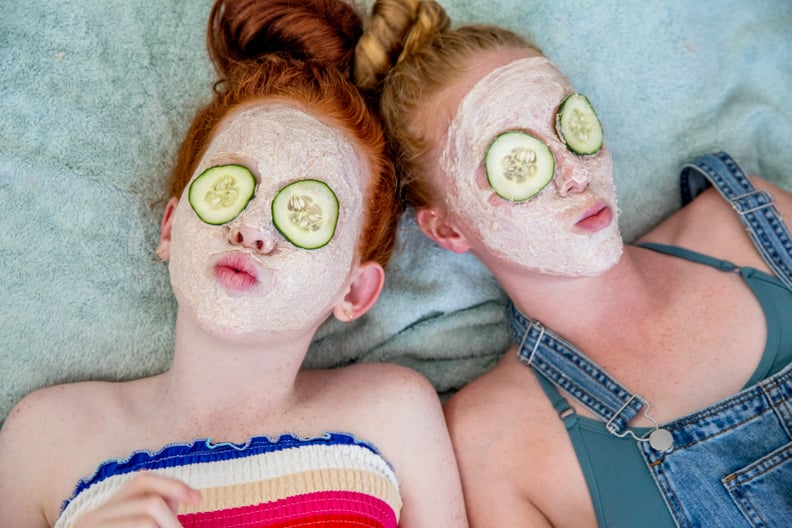 13th Birthday Party Ideas: Manicure or Spa Party
Teens dig spa parties. Actually, everyone does — hello, sheet masks and pedicures. Step it up a notch, and provide cucumber slices for their eyes while they lounge about. You can hand out slippers or nail polishes as party favors. Why not dedicate some time to a DIY and make a sugar scrub or bath bombs they can bring home as party favors?
04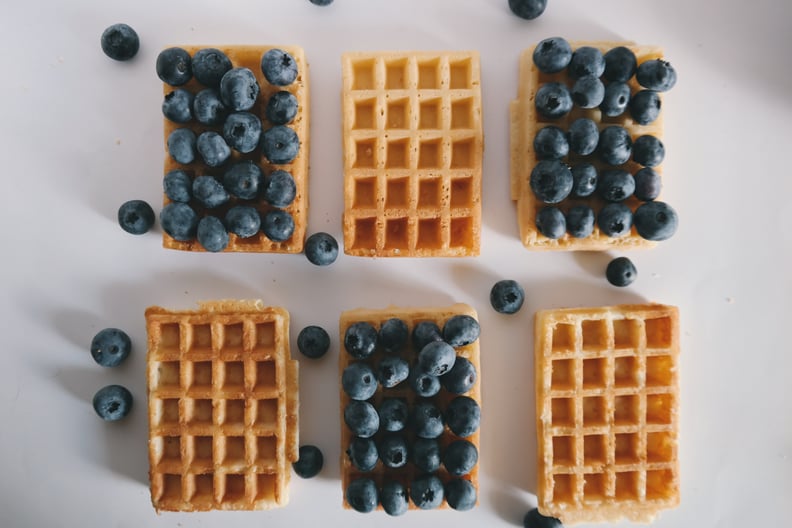 13th Birthday Party Ideas: Waffle Party
Brunch isn't just for adults. Plan a waffle-themed brunch for your kid's 13th birthday, and go all out with it. You can set up lots of different toppings and stations, so the teens can have fun personalizing their breakfast. Bonus: the early start time gives everyone plenty of time for a postbrunch nap.
05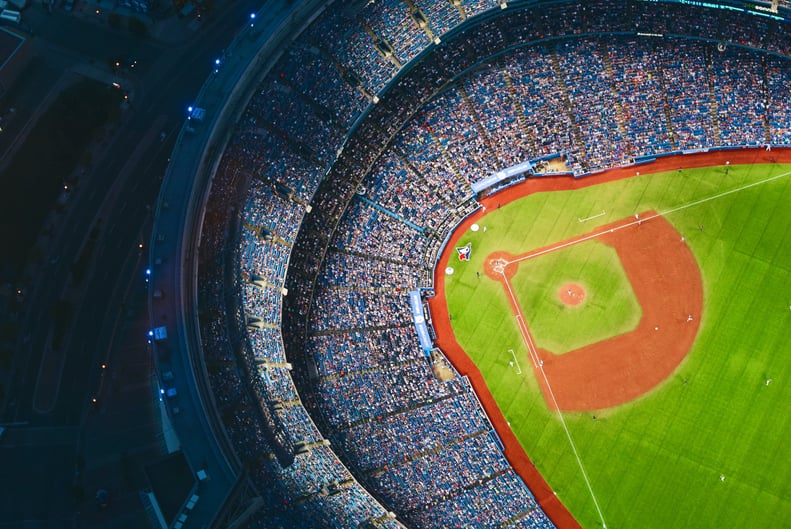 13th Birthday Party Ideas: Baseball Game
There's something special about catching a game with the whole brood in tow. Enjoying the game while snacking on stadium snacks is the perfect summer 13th birthday party idea. And no one says it has to be super expensive. To cut costs, try heading to your local college or minor league stadium since the tickets are usually much more affordable.
06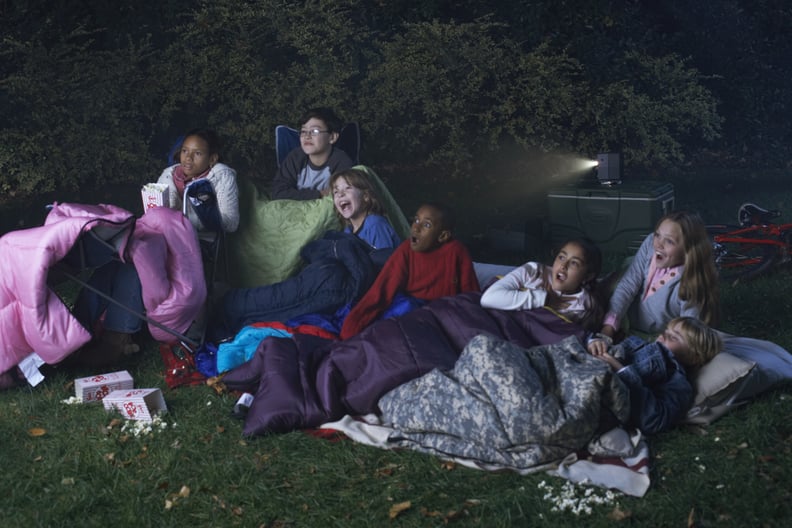 13th Birthday Party Ideas: Movie Night
If your backyard can handle it, string up a white sheet for a movie screen, and rent a projector to show your teen's favorite movie. Have your guests bring sleeping bags and pillows so they can get comfy on the grass while watching the film. Provide some homemade popcorn and snacks to keep it festive. And if it rains, it's easy enough to bring the party inside.
07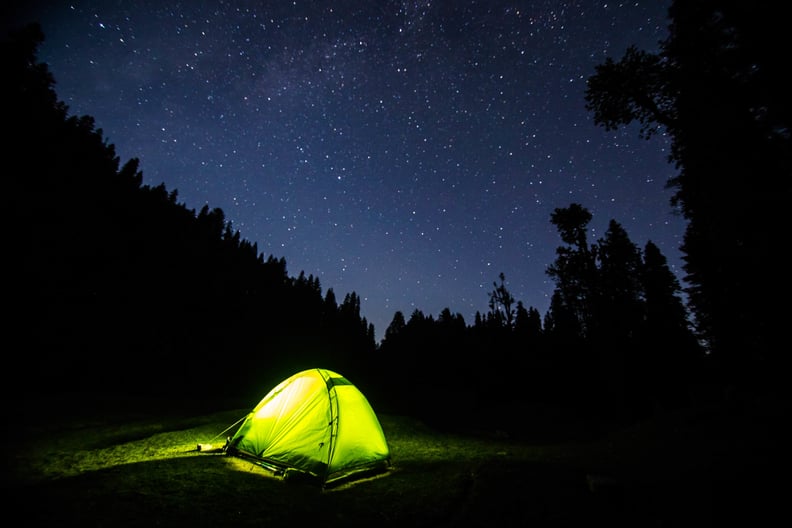 13th Birthday Party Ideas: At-Home Camping
A twist on the beloved slumber party is another cool yet fun 13th birthday party idea — put tents in the backyard, and everyone can sleep under the stars. It adds an extra thrill, but since the kids are close, they can still enjoy traditional birthday party activities like making homemade pizzas, enjoying an ice cream sundae bar, and watching a movie.
08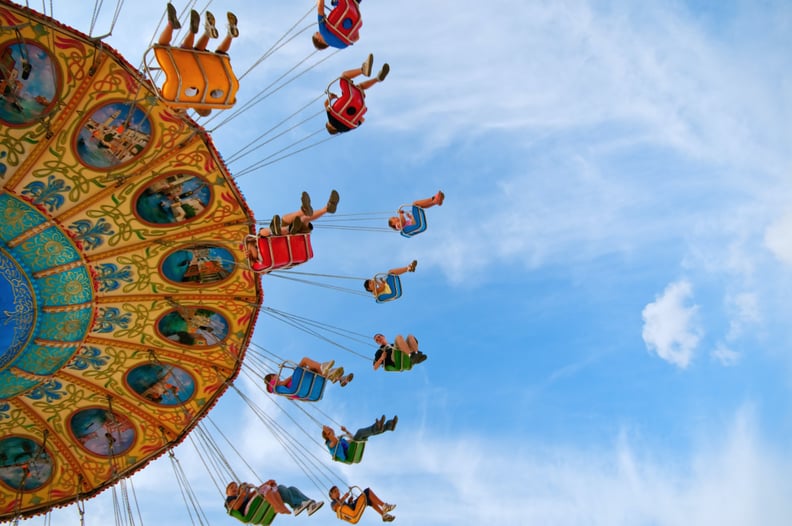 13th Birthday Party Ideas: Amusement Park
If there's an amusement park nearby, invite a few friends to the park for the day. This is a classic for a reason — it's so fun.
09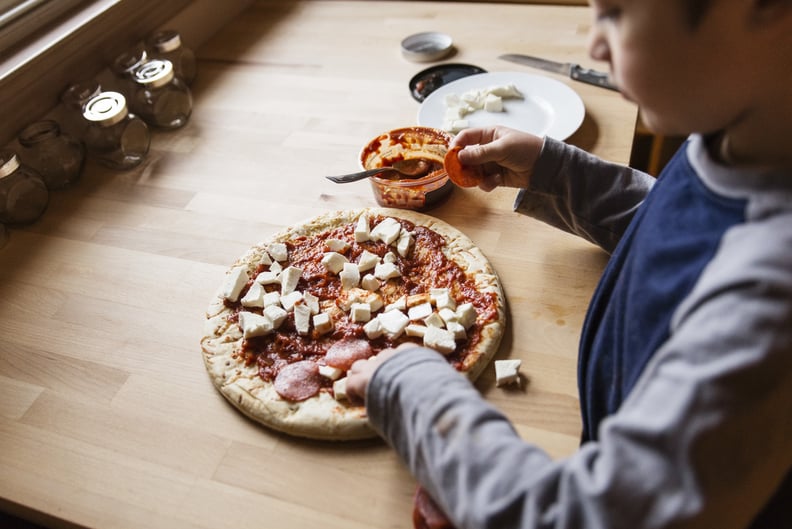 13th Birthday Party Ideas: DIY Pizza Party
Have friends roll out the dough and finish off each pizza with an assortment of toppings before popping their creations in the oven. Everyone can enjoy their own personalized creation — while the cupcakes bake in the oven.
10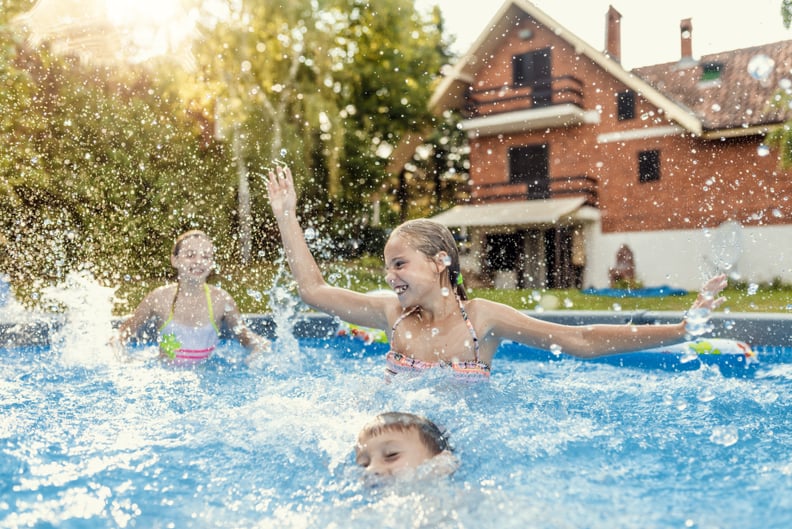 13th Birthday Party Ideas: Pool Party
What better way to ring in your 13th birthday than with a pool party? The activity is easy — swimming and splashing. Win cool points by adding some festive floats to the mix like a unicorn or slice of pizza. Hand out unicorn glitter snot sunscreen to keep the sun protection festive. You can always end the party with a barbecue or pizza feast and, of course, ice cream cake.
11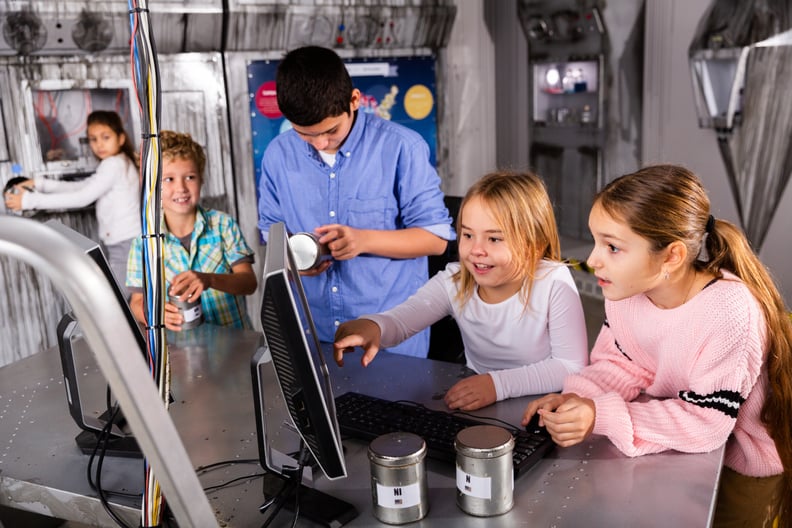 13th Birthday Party Ideas: Create an Escape Room
If you're not totally comfortable going to an in-person escape room or there are none near you, here's a safe and fun at-home alternative: Escape Room in a Box: The Werewolf Experiment ($30, originally $33) is a strategy game for teens that involves solving puzzles and finding codes to escape the room. It requires that you keep the guest list small; this game is for up to eight players.
12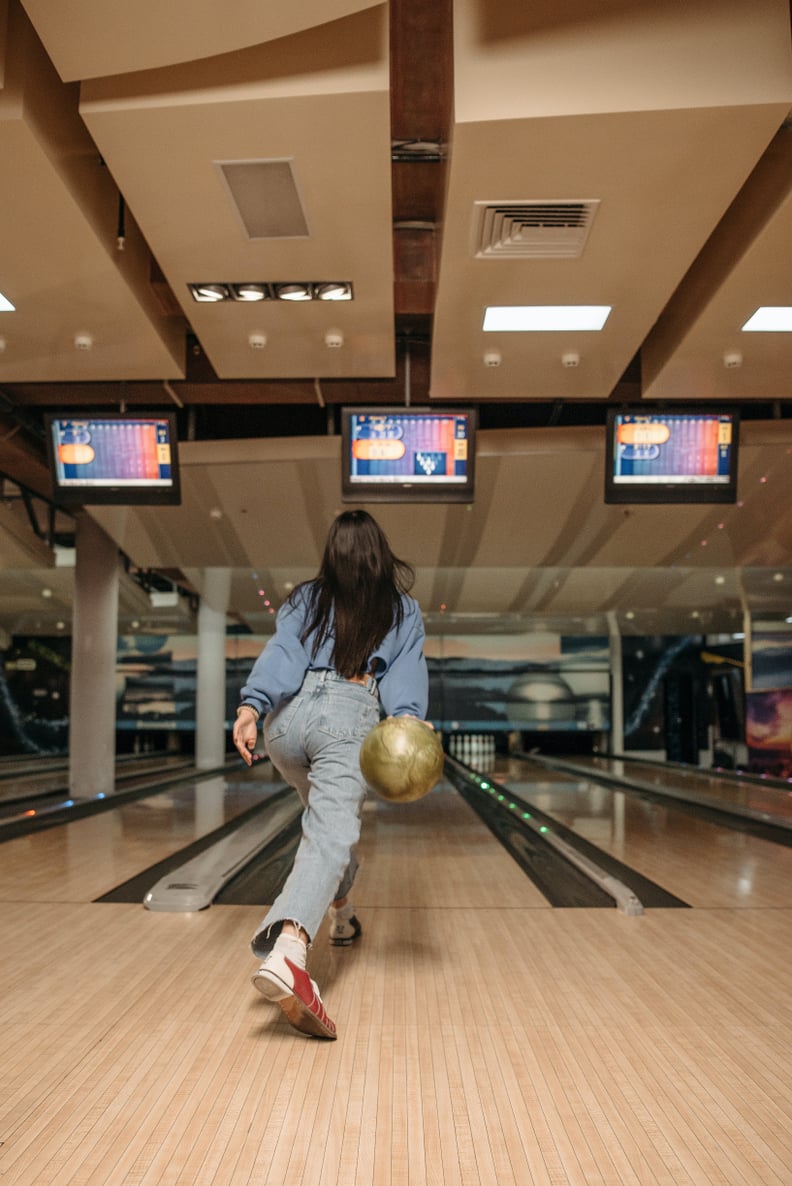 13th Birthday Party Ideas: Bowling
Take your teens to the nearest bowling alley, and have them play a couple of friendly rounds against each other. Most have everything you need for a full-on 13th birthday party, including pizza and soda — and some healthy competition.
13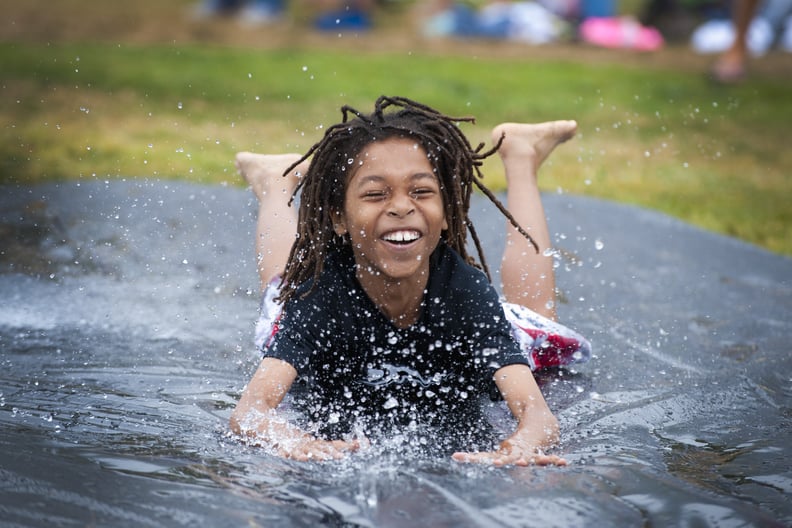 13th Birthday Party Ideas: Slip 'N Slide
A fun summer 13th birthday party idea for new teens can be as simple as setting up a slip 'n slide in your backyard, playing some music, and hosting a barbecue.