Butterbeer Marshmallow Fluff
Accio, Spoons! Butterbeer Marshmallow Fluff Is Here to Put a Spell on Your Taste Buds
You don't need to break out your Harry Potter wand to have butterbeer marshmallow fluff because somebody already worked their magic for you. There's a new spread called Butterbeer OMG — which stands for "Ooey Marshmallow Goodness" — and it deserves a spot at the Great Hall's dessert table because it looks that good. OK, I'll try to stop stretching the references, but really, this sounds way too perfect for any muggle not to try.
XO Marshmallow turned its popular Butterbeer Marshmallows into this spreadable treat, and the marshmallow creme can be used in so many ways. A dollop on top of hot cocoa? Count us in! What about using it in s'mores, on a fluffernutter sandwich, as cupcake frosting, or on top of cinnamon raisin toast? There are nearly as many possibilities as there are moving paintings on the walls at Hogwarts. The best part is there aren't any sketchy or unnatural ingredients in it; it's made with pure cane sugar, cream of tartar for fluffiness, egg whites, corn syrup (non-high fructose), brown sugar, warm spices like cinnamon and nutmeg, and a homemade butterbeer extract to give it that quintessential flavor. No judgment if you're thinking about eating it straight from the jar.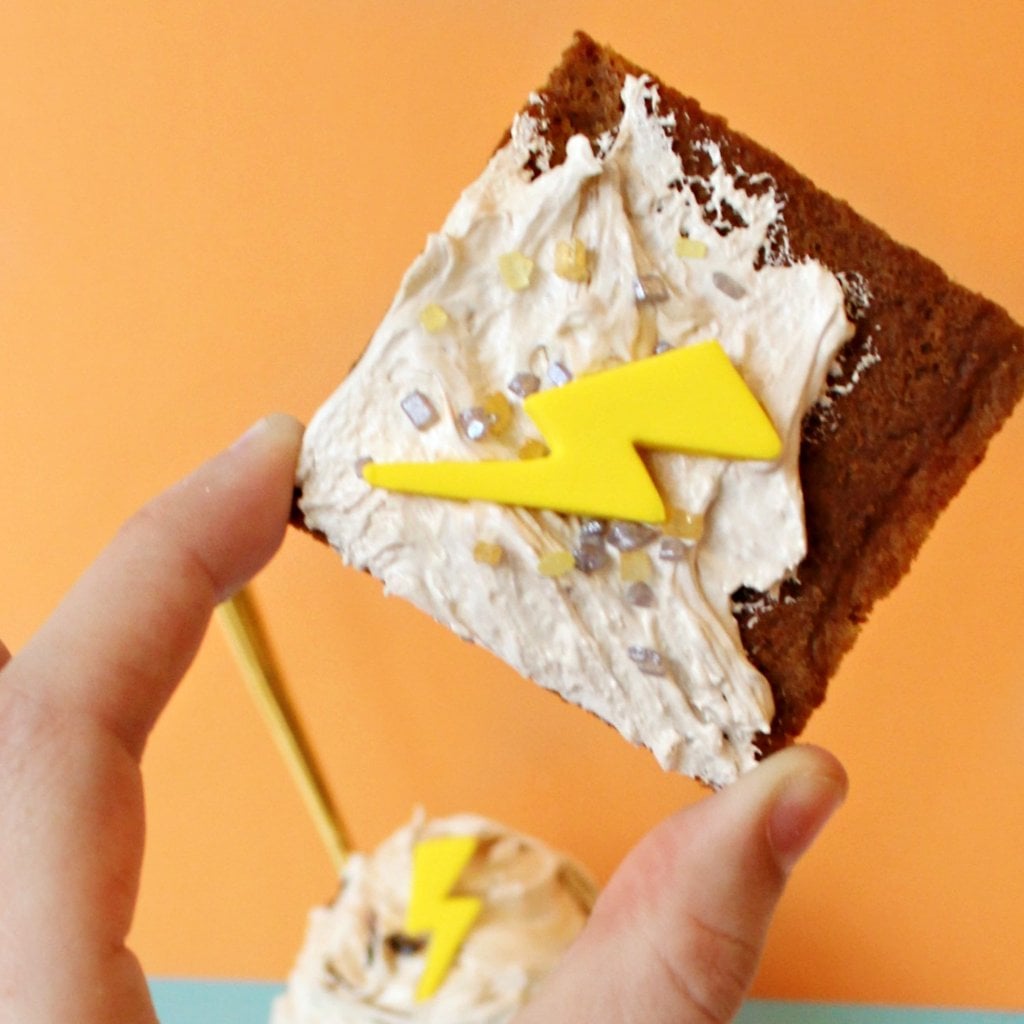 Butterbeer OMG is available online for $8 each or for $18 with the addition of gluten-free graham crackers (sadly, the yellow lightning bolt is not included). We have a feeling this is yet another Harry Potter gift that the most dedicated fans will love. Spoons at the ready!