Girl Died From a High Fever After Getting the Flu
This Little Girl Died From the Flu After a Hospital Sent Her Home With a 104-Degree Fever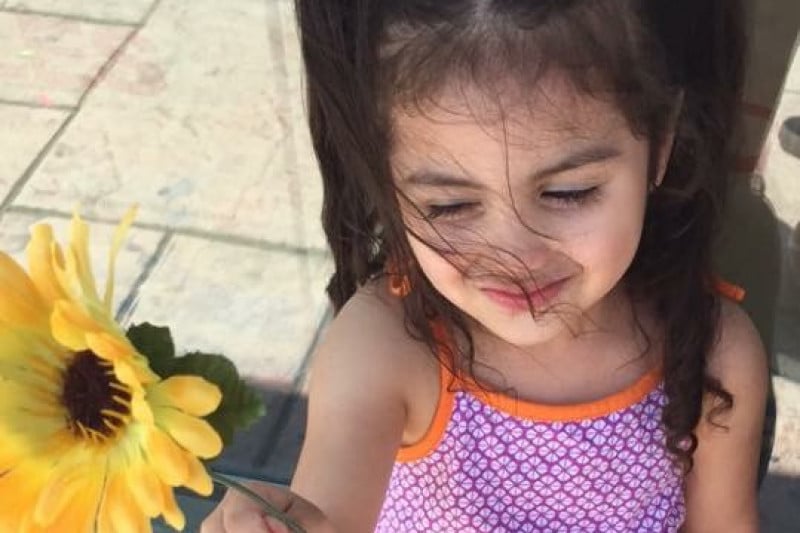 It's no secret that the flu has been particularly bad this year, and unfortunately, the strain proved deadly once again. Nevaeh Hernandez, a kindergartener from North Bergen, NJ, passed away from the virus after being sent home from the hospital with a 104-degree fever.
According to a report from NJ.com, the 6-year-old was feeling pretty under the weather when she got home from school on Feb. 9. Stephanie Conteron, Nevaeh's mom, gave her some medicine but regardless, her fever got worse. At that point, Stephanie bundled her daughter up and took her to Hoboken University Medical Center.
After waiting for three hours, Nevaeh was finally seen by a nurse and a physician's assistant, who just ended up sending her home despite the fact she had a fever of 104.
When her daughter's condition didn't improve Stephanie, who works as an emergency medical technician, took Nevaeh to Hackensack University Hospital. The 6-year-old was diagnosed with the flu within the hour but it was too late. She started having seizures and slipped into a coma before passing away on Feb. 12.
And to make the story even more tragic, Nevaeh's father Gabriel, an Army solider stationed in Germany, didn't get to say goodbye despite rushing home.
Now, Nevaeh's family is warning others of the havoc the flu can wreak, even if you get the flu shot.
"The purpose here is to alert the public how dangerous this flu strain is, that even if your child has been given the flu shot, that this flu shot may not be sufficient to [ward] off this particular strain," said Louis Zayas, the family's attorney, in a press conference.
Nevaeh's grandmother Sandra Rivera urged parents to trust their gut. "Only a parent knows how your child is feeling. Stay there, request whatever you need. Ask for a doctor, (say) 'I don't feel right, I'm not going anywhere,' because we feel [Navaeh's] death could have been prevented."
To help the grieving family offset the medical and funeral costs, donate to their GoFundMe page.