Thanksgiving With a Toddler
Thanksgiving Is the F*cking Worst With a Toddler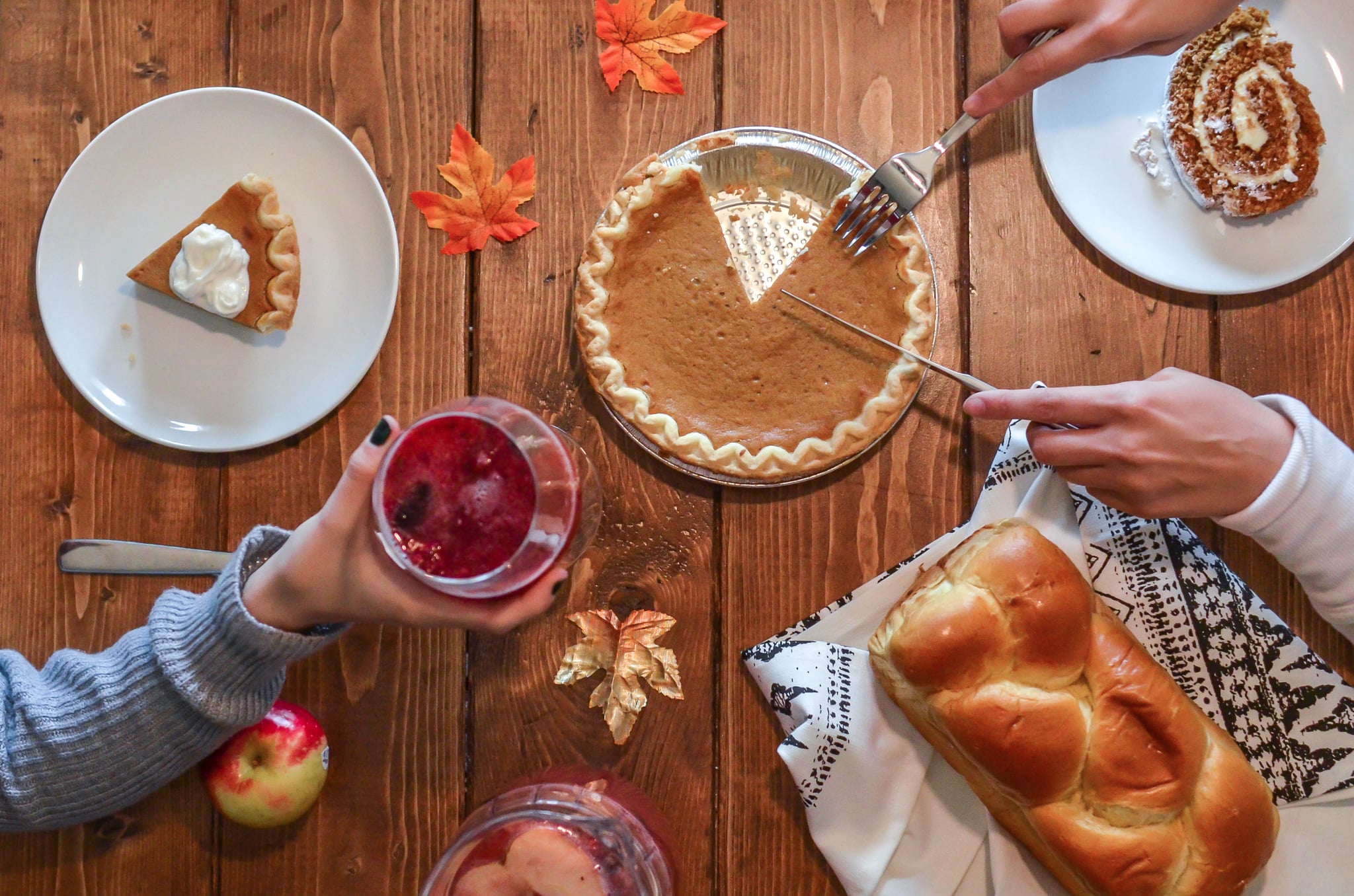 Thanksgiving should be the perfect holiday.
It's completely acceptable to just bring a bottle of wine and a prepackaged pie or a hastily assembled hors d'oeuvres plate. There isn't a mountain of gifts to negotiate and no one expects you to put on a red suit and pretend to be a jolly old elf. Thanksgiving is, at its heart, about eating and drinking (two things I am exceptionally good at).
However, toddlers have to go and ruin all the fun, so my love for Thanksgiving has been temporarily put on hold.
Let's talk about start times. Before having a kid, the 2 o'clock meet up time was perfect because it meant I got to have a lazy morning where I would pretend to cook aka watch the Thanksgiving parade in my sweats. As a parent, I've already lived a full day by that point, and I'd really like to count on my son getting a good nap. Being expected to meet up early for dinner means that I am bringing a not-quite-well-rested toddler into a room filled with loud people. Of course, dinner can be later, but then we're running into his bedtime and gosh darnit, I do not want to deal with a grumpy child in a relative's house.
Beyond the time, there is nothing for a toddler to do. They get to play with cousins and siblings, but they're too young to watch or play football, and there isn't anything traditional to occupy their time.
Since the holiday is largely concerned with eating and drinking, notoriously picky toddlers don't make this day easy. I can be having a nice time, but then my son's mashed potatoes touch his turkey and now the whole meal is ruined. He's not even a superpicky eater, so I can only imagine what it's like for a parent whose child can't even stand the sight of most foods.
Sure, when they're older, we can plop them down at the kids' table and let them giggle to their heart's content, but now, with a 2-year-old, I can barely sit down and enjoy my meal.
I hope I'm wrong and this holiday goes smoothly and my son learns to appreciate the beauty of this holiday. I'd love for my toddler to wake up from his car nap refreshed, play well with his cousins, and happily eat a giant meal so that I can enjoy mine. If that comes true, I know what I'll be thankful for.