What Are FuelRods at Disney?
This Little-Known Hack Will Keep Your Phone Charged All Day at Disney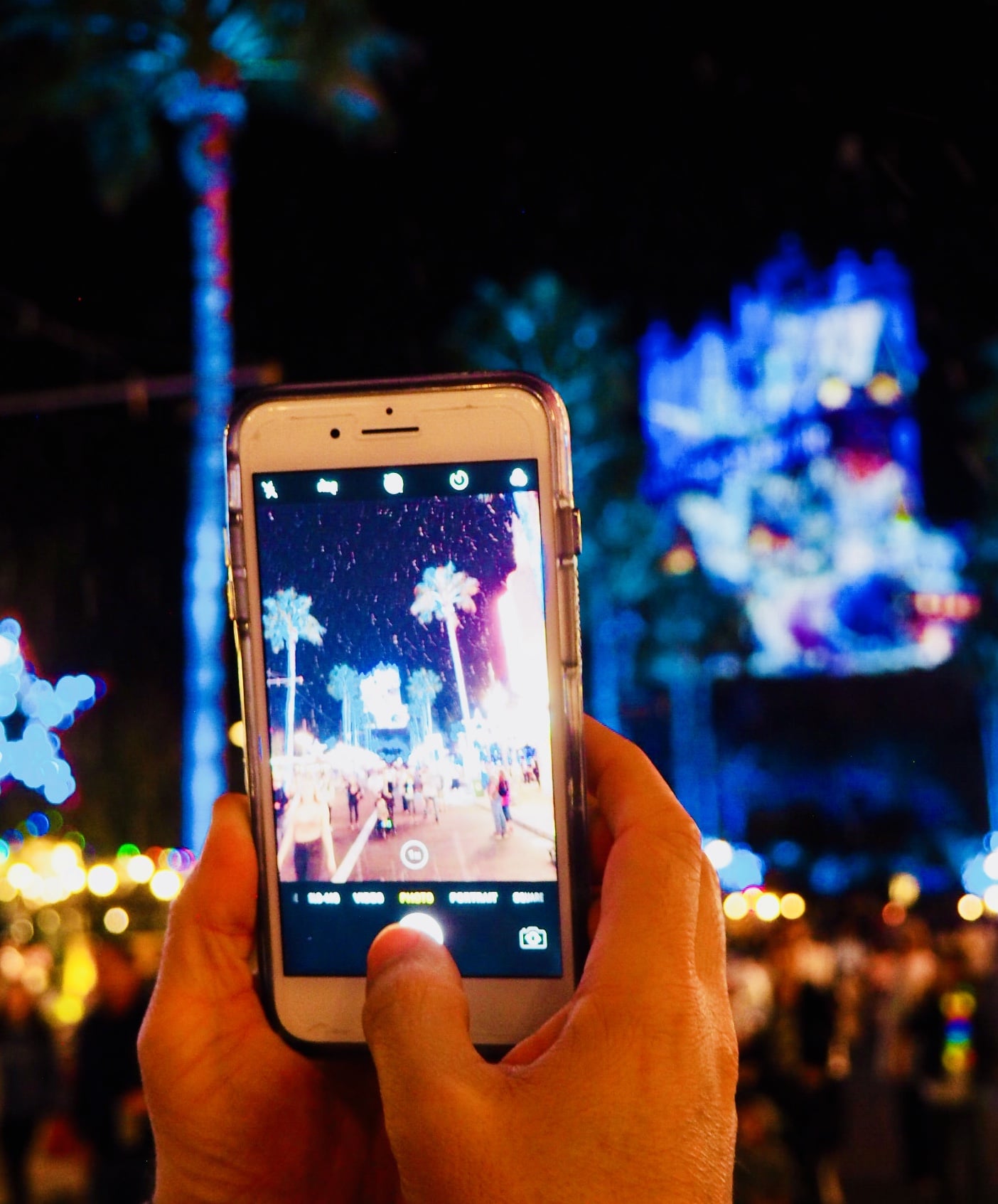 There's no better place to be in the moment than during a family vacation at Walt Disney World or Disneyland, but let's face it: spending a pretty significant amount of time on your phone at the parks is bound to happen. Between capturing the perfect family photos, nabbing a few selfies with Mickey, instagramming the castle, and the constant use of your Disney app to reserve FastPasses, make dining reservations, and check wait times, having a powered phone is a necessity to making sure you have the best experience possible.
But doesn't all that screen time equal a drained battery? No need to fret, because there's a little-known hack for Disney vacationers that will save the day. FuelRod vending machines can be found around the Disney parks and Disney Springs, which allow visitors to pay $30 for a portable charging kit (and a new one every time the charger is low). FuelRod kits include a fully charged battery that provides up to eight hours of talk time or up to four hours of mobile tablet usage and a variety of USB cables to ensure they are compatible with virtually any Apple or Android device.
The best part: once you've purchased a FuelRod, you can continuously exchange the used batteries for new ones. You can also recharge it using a USB cable to plug into a computer or into an AC outlet through a USB charging port.
The kiosks can be found in Magic Kingdom (Big Top Souvenirs, Tomorrowland Light & Power Company, Pecos Bill Tall Tale Inn and Café, Cosmic Ray's Starlight Café, and Curtain Call Collectibles); Epcot (Camera Center, Disney Traders, and International Gateway); Hollywood Studios (Celebrity 5 & 10, Rock Around the Shop); Animal Kingdom (Island Mercantile); Disney Springs (Welcome Center, Disney PhotoPass Studio, and Sundries); Typhoon Lagooon (Singapore Sal's); and Blizzard Beach (Beach Haus).
In Disneyland, the kiosks can be found near the Main Street Lockers, Starcade, Westward Ho! Pin Shop, It's a Small World Gift Shop, and Pooh's Corner. In California Adventure, they're located at Kingswell Camera Shop, Ramone's, Gone Hollywood Shop, and Knick's Knacks Shop.
So, the next time you're visiting the Disney parks, keep snapping those pics. An unlimited battery — and the ability to capture those lifelong memories — will only set you back $30.
Image Source: Kathryn Mayer