Why I Didn't Want to Get Rid of My Maternity Clothes
Getting Rid of My Maternity Clothes Was 1 of the Hardest Things I've Done as a Mom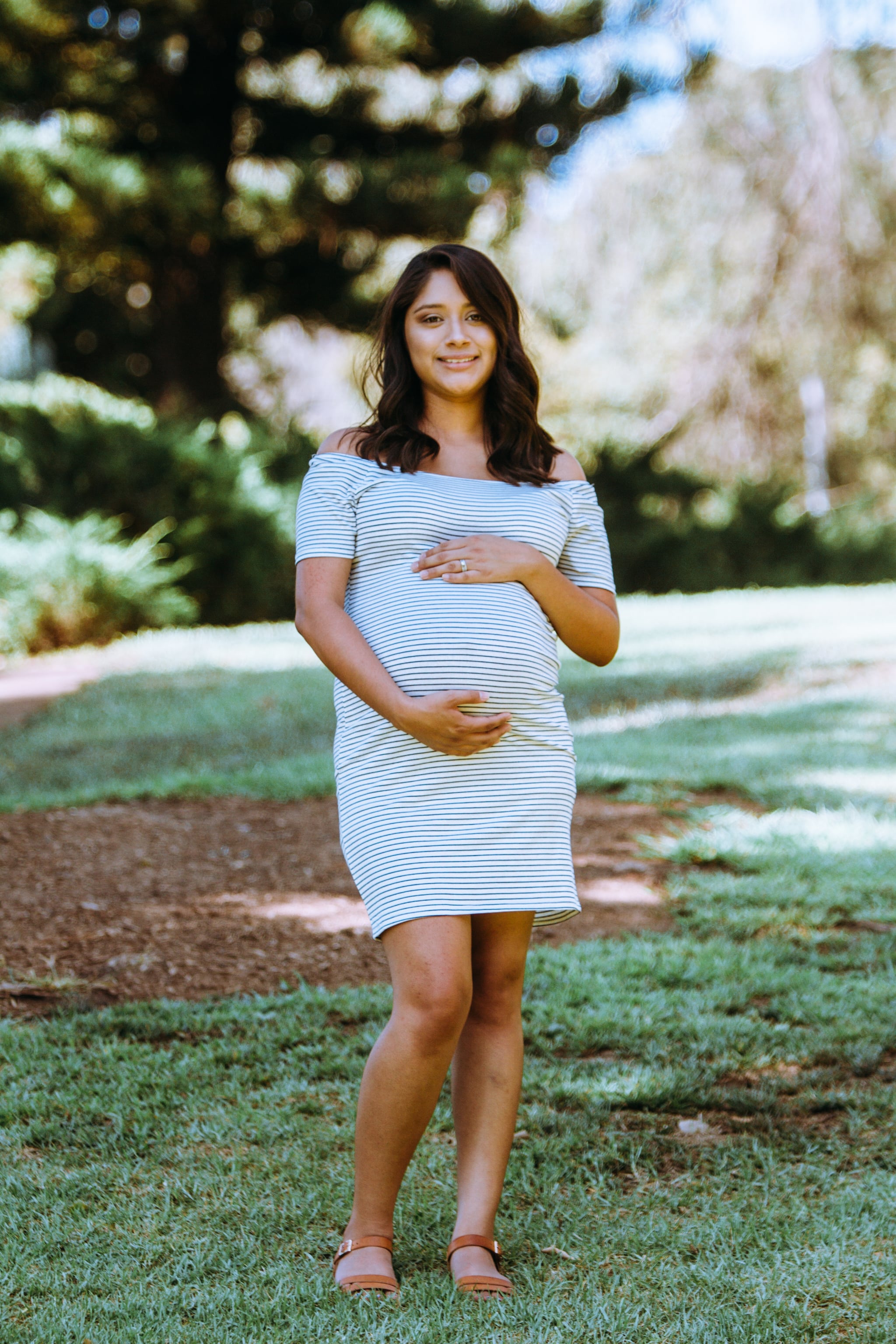 As soon as I made the appointment with the consignment shop to finally sell my maternity clothes, I felt a lump in my throat. This was the end. Ten years, five months, and 29 days after I purchased the first shirt that would show off my ever-growing belly, I was about to give it all up. I have a larger family than many today, and as the mom of four beautiful children, people always wonder if I'll have one more. But my last pregnancy really was the last one. I will never again feel a baby kick. I won't look longingly at an ultrasound photo wondering if I'm having a boy or a girl. Gone are the days of nesting and washing layette pieces in the ninth month of pregnancy. I will no longer be a new mom, just an older, more experienced mom. And I kind of hate it.
Saying goodbye to those clothes meant saying goodbye to one of the greatest times of my life, and it makes my heart hurt.
In total, I spent 36 months pregnant. That's equivalent to three years. For three entire years, my body changed and developed and grew tiny human beings. It's an incredible thing. My maternity clothes were there to wrap around my belly to provide comfort for me and my changing body. Those superstretchy pants allowed me to eat an extra cookie (or three) and not worry that I would feel uncomfortable. The ruched-sided tops grew right along with me, perfectly hugging my sweet baby bump. Saying goodbye to those clothes meant saying goodbye to one of the greatest times of my life, and it makes my heart hurt.
My first baby is about to turn 10. He's gone from newborn to little boy to someone on the verge of becoming a man in what seems like minutes. My youngest just turned 2. And while she will always be my baby, every day she is asserting her independence more and more. It won't be long before I'm saying goodbye to her crib and changing table, her mobile and monitor, and the Diaper Genie. When all of those things are gone, we will go from being a baby-friendly home to just a family home. I'm not sure I'm quite ready to make that change. Giving away my maternity clothes is one thing, but the finality that comes with tearing down a nursery is another.
For the first time in 10 years, I'm not pregnant with, giving birth to, or taking care of a baby. And while I spent so many nights awake with a screaming baby thinking this day would never come, here I am — a little older, a little grayer, and so grateful to have been blessed with the life that I have. I wake up every morning and my children are a little bit older. They are also smarter and funnier and have more personality that I ever thought possible. Every day, they're closer to living in a world where I'm not the center of their universe.
If I could talk to the mom-to-be buying my maternity clothes and designing a nursery, I would tell her so many things. First, I want her to know that no matter how many books she's read or classes she's taken, nothing will prepare her for the emotions she'll feel the minute she lays eyes on her baby. I would tell her that there's nothing wrong with hiding in the bathroom with a magazine and a candy bar if she needs a break. I would warn her that she probably should have paid better attention in algebra and to freshen up on state capitols, because homework is hard. But more than anything, I want her to know that no matter what she sees on social media, no one has motherhood figured out any more than she does. But before she gives birth to her sweet baby, I would tell her to revel in the growing belly, baby kicks, and ultrasound appointments. It all goes too fast. And while she has the luxury of maternity pants, always go back for more pie.