POPSUGAR
/ paid content for /
H&M
Why I Let My Child Wear Whatever She Wants
I'm Done Fighting Over My Child's Outfits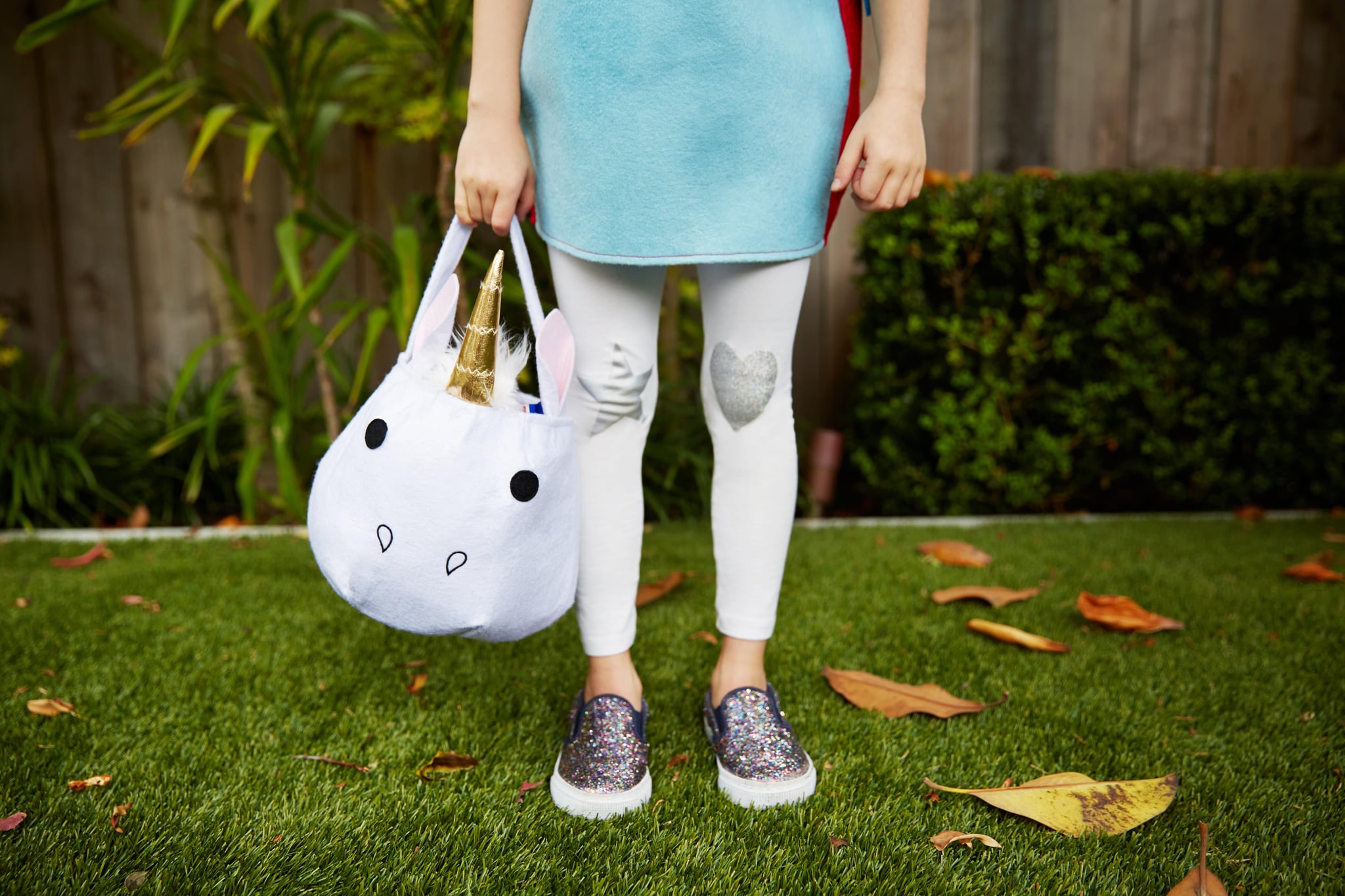 "No, sweetie, you can't wear a polka-dotted skirt with a striped shirt," I tell my 6-year-old daughter as we are getting ready to go to a family party. "Why not?" she asks, puzzled. "Because it looks weird," I reply in an annoyed manner. We are already running late, and I don't have time for this. She looks down at her mismatched clothes and sadly agrees to change her outfit. My heart can't help but break a little as I realize how I just crushed my little girl's spirit.
As I see her reach for a new outfit in her closet, one that she knows I would approve of, I stop her. "It's OK, sweetie. You can wear what you picked out," I tell her. Her little face lights up, and she gives me a great big hug. "Thank you, Mommy!" she happily shrieks. My heart is complete again.
At the party, her grandmother tells her, "My, what a colorful outfit you have on today!" My daughter's little face beams with pride as she explains to her grandmother that she picked it out herself. I know that by doing things on her own, whether it is pouring milk into her cup without spilling or sounding out a word when reading instead of asking me what it is, gives my daughter more self-esteem and confidence.
Picking out her own outfits is another way for my daughter to assert her independence and, to an extent, make her mark on the world with her creative flair. Who am I to say what looks good or what's in style, anyway? I've still got shirts from high school in my closet! Now, I let my daughter choose her own outfits and I never ask her to change out of them, unless of course it's freezing outside and she wants to wear shorts and a tank top. Let's be reasonable!
I suppose I used to worry about her clothes mismatching, because I thought people would judge me, but I've learned that other people's opinions simply do not matter. Life is too short, especially childhood. If my daughter is happy, comfortable, and confident with what she picked out to wear, that is all that should matter.
When my daughter looks back on her childhood, I want her to remember that her mother embraced her creative side and proudly let her share it with the world. As the years go by, I'm sure my daughter's taste in clothes will change, but if you happen to see a happy little girl wearing orange zebra leggings, a pink plaid shirt, and a purple cowgirl hat, say "Hi," because that may just be my little fashionista.
Image Source: POPSUGAR Photography / Sheila Gim