This Mom Threw Her 4-Year-Old an Aldi Birthday Party Complete With 25-Cent Cookies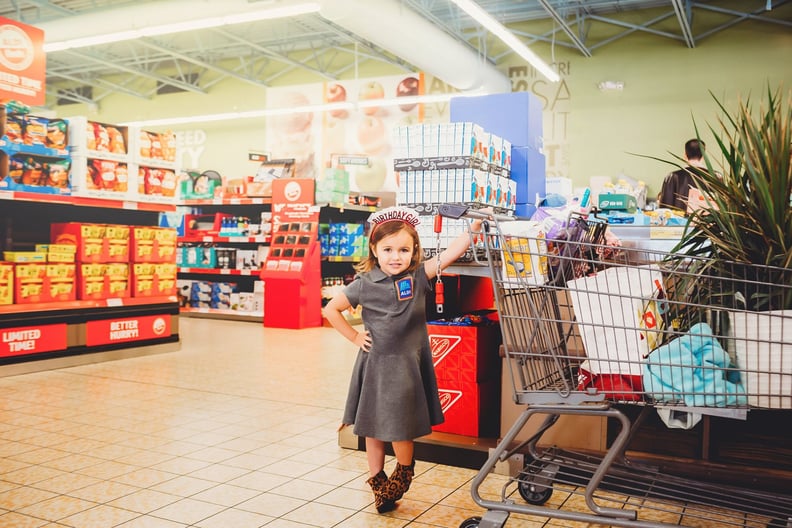 You might have heard of a Target birthday party, and maybe even seen a few toddlers dressed like Costco employees, but this little girl's Aldi-themed birthday party is one of a kind, if you ask me! In honor of her youngest daughter's obsession with the grocery store, mom of five Meaghan Singleton decided to Aldi-fy her 4-year-old daughter Saylor's birthday party and snap a few photos to capture the truly momentous event. "We brought Aldi to our house for our Aldi-obsessed Saylor and we didn't forget our quarters or bags!" Singleton captioned her Facebook post sharing photos of the event.
Singleton went all out for her daughter's party, creating a cash-register-inspired fruit bar, creating "red hot" goodie bags, and even laying out a box of custom 25-cent cookies inspired by the quarters you have to insert in the shopping carts before pushing them around. So, yes, she deserves all of the creativity points. Saylor, a huge fan of the supermarket chain, even took a trip to Aldi in her birthday crown to mark the occasion with a professional photo shoot. See more adorable photos from the 4-year-old's Aldi-themed birthday party ahead.