The 10 Best Bottles For Breastfed Babies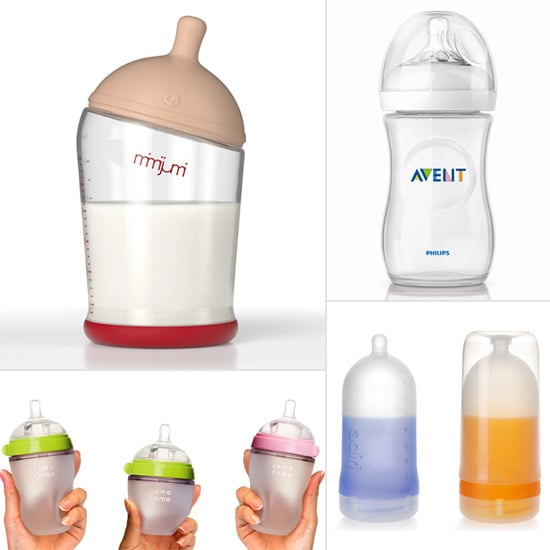 Every editorial product is independently selected by our editors. If you buy something through our links, we may earn commission.
Breastfed babies don't only take their milk from the breast. While lactation consultants suggest waiting at least three weeks before introducing a bottle, breastfeeding mamas often abide by their own schedules. Finding a bottle that truly mimics the motion, flow, and feeling of the breast is often the hardest part of making the switch. We've put countless bottles to the test, and narrowed our list down.
Check out our picks for the most breast-like bottles on the market, and be sure to check out bottles for colic if you have a gassy baby.

01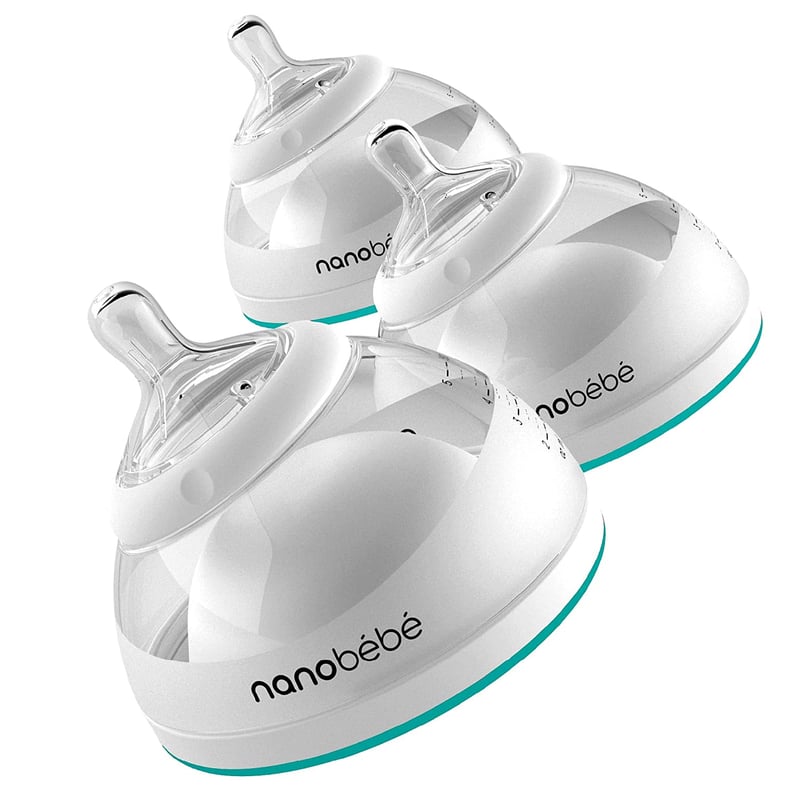 Nanobebe Bottles
Nanobébé bottles ($18 for a set of three) have a patented design intended to streamline the process of bottle feeding breastmilk while preserving the milk's nutrients. Its unique shape spreads breastmilk into a thin layer around the bottle which helps the milk to cool quickly, avoiding bacteria growth, and heat faster without damaging the milk's nutrients. Milk in a Nanobébé bottle heats up two times faster than a standard bottle, which means your hungry baby can eat sooner. The shape also makes the bottle easy to stack in the refrigerator so you can save room and track the pump order.
02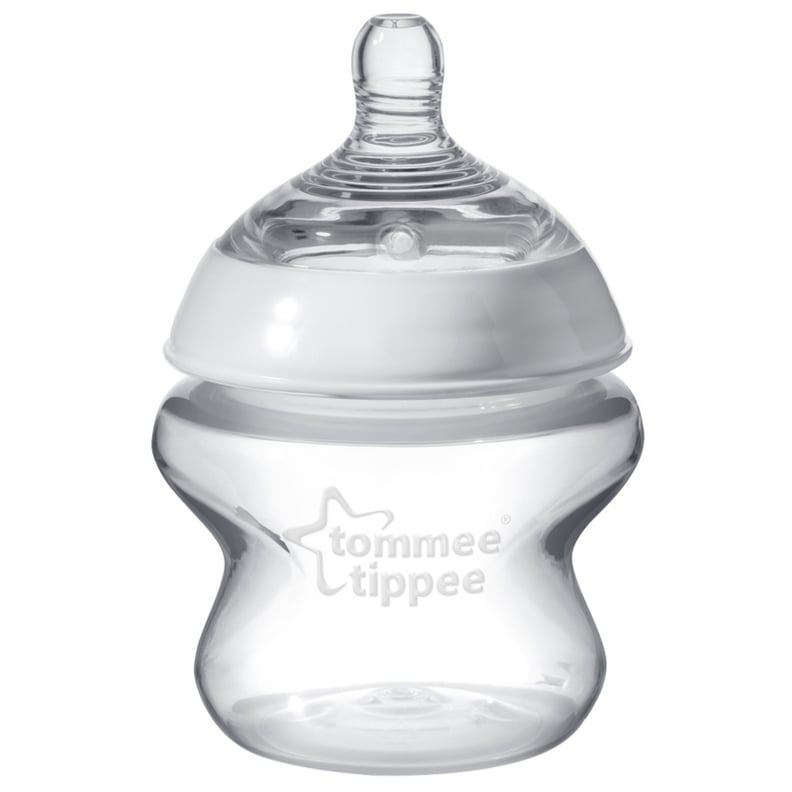 Tommee Tippee Closer to Nature Bottles
Tommee Tippee Closer to Nature bottles ($16 for three) fit right into a mom's hand and are designed to help a tot transition between breast and bottle-feeding. The BPA- and phthalate-free bottles also have soft, flexible nipples that stretch like human ones while the built-in valve helps reduce air intake
03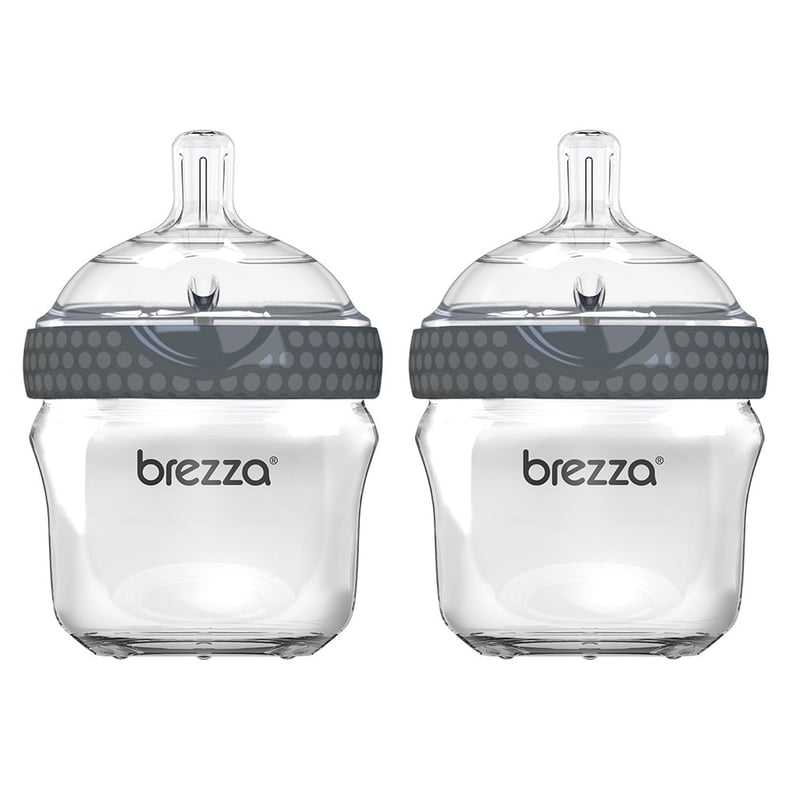 Baby Brezza 2-Piece Bottle
Offered in both glass and plastic, these two-piece Baby Brezza bottles ($23) have a breast-like nipple and a wide-mouth design that mimics natural breastfeeding, providing optimal oral development for baby and a more seamless transition from breast to bottle. Bonus for mom: with only two parts, they're easier to clean, fill, and hold, and the sleek design eliminates hard to reach crevices where germs and bacteria can grow.
04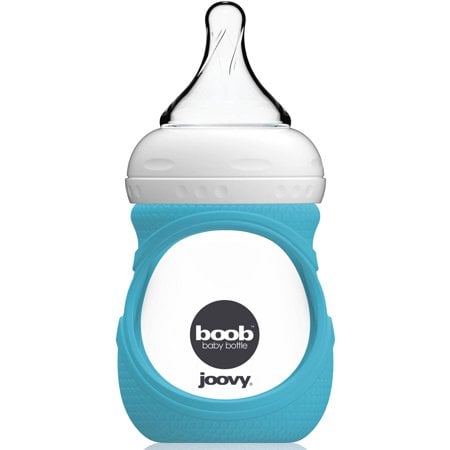 Joovy Boob 5oz Glass Bottle and Sleeve
05
Mimijumi
Considered to be one of the most breast-like bottles on the market, the Mimijumi Very Hungry ($28) is a one-piece, wide-mouthed bottle with a unique nipple to help simulate the nursing process. The naturally colored nipple features graduated textures to mimic an actual breast. It is also angled to copy a baby's position while nursing.
06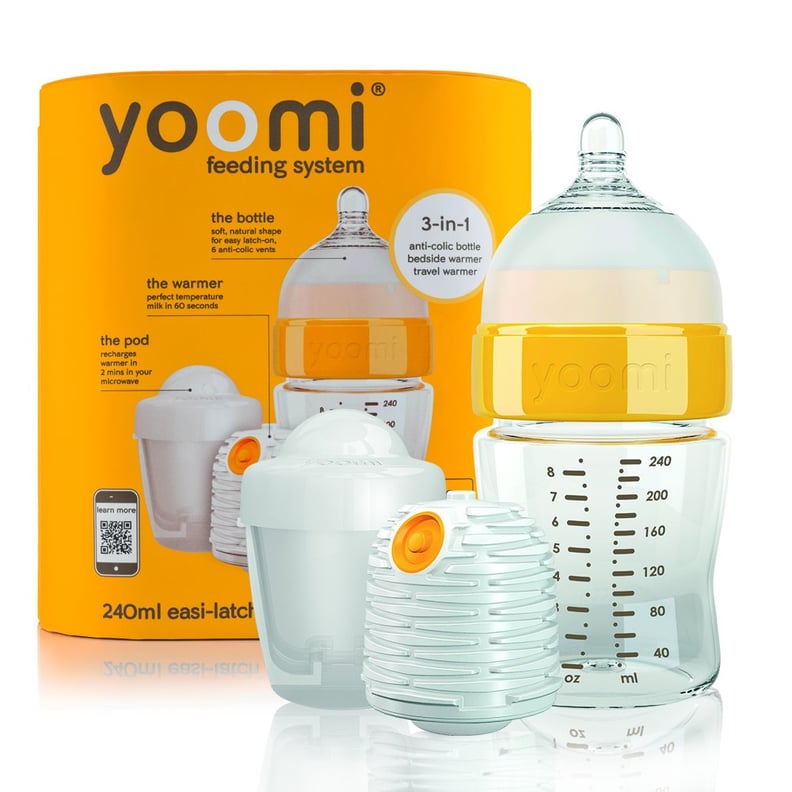 Yoomi
Milk straight from the breast is warm, but milk from the fridge or freezer, just isn't. While pumped milk can be heated under running water (it should never be warmed in the microwave), there's no way to regulate the temperature to an exact degree. The Yoomi bottle ($38) is fitted with a warmer that fits into the bottle's elongated lid. Prior to a baby's feeding, push a button and wait 60 seconds. When the milk enters the bottle's nipple, it passes over the heater and is delivered at the perfect temperature for hungry lil tots. The heater obtains heat when submerged in boiling water for 25 minutes. It retains its heat until it is used.
07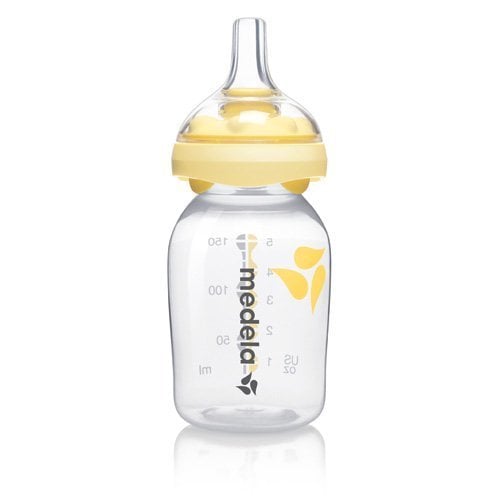 Medela Calma Breastfeeding Set
One would expect that the bottles designed by a company best known for their breastpumps would be ideal for breastfed babies — and Medela's Calma bottles ($14) are. The bottle's unique nipple — it is longer and flatter than most others on the market — requires babies to use the same sucking motion used when breastfeeding in order to create a vacuum to release milk. Though the nipple has several pieces to assemble before it is placed on the bottle, users say it is worth the extra steps.
08

Life Factory Glass Bottle Set
Not only do these Life Factory Glass Bottles ($15) come with pretty silicone sleeves, but they are also made from high-quality, shock-resistant glass that can go straight from the freezer to boiling water.
09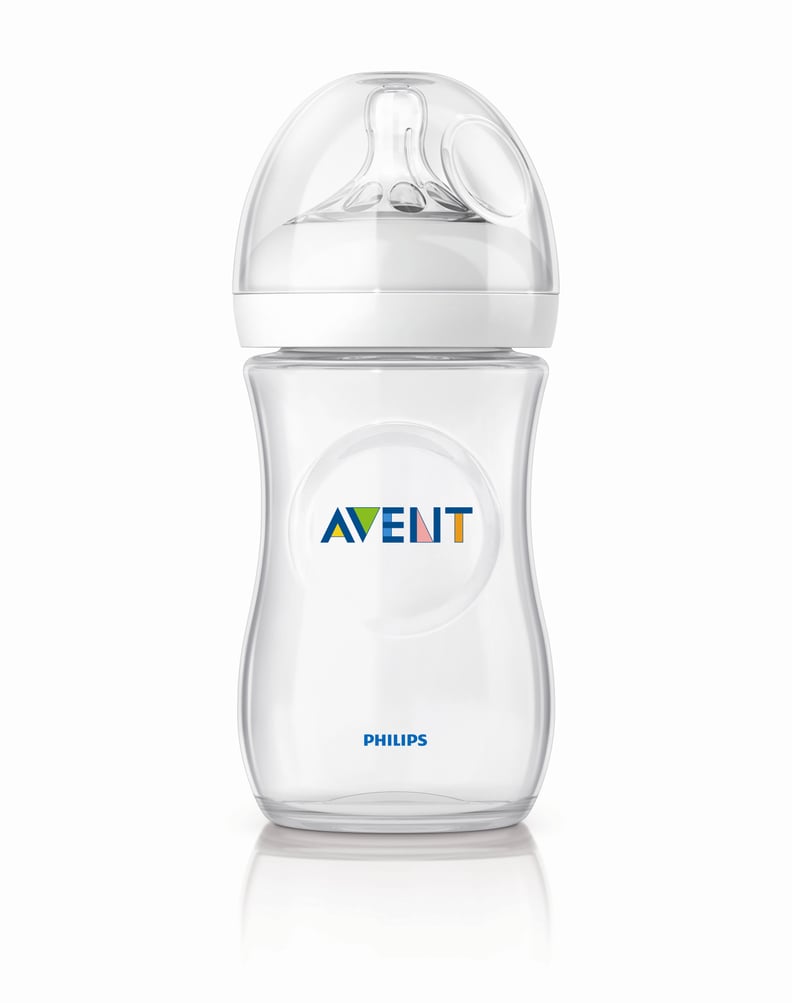 Philips AVENT Natural Bottle
A longtime favorite of the breastfeeding community, the Philips AVENT Natural Bottle ($11) was recently redesigned to mimic nursing better than ever. A wide-neck design gives the bottle a breast-like shape, while the soft nipple feels relatively like mom's nipple. The best part is Philips AVENT's anti-colic system — it is a twin valve that does not leak air into the feeding baby — only into the bottle.
10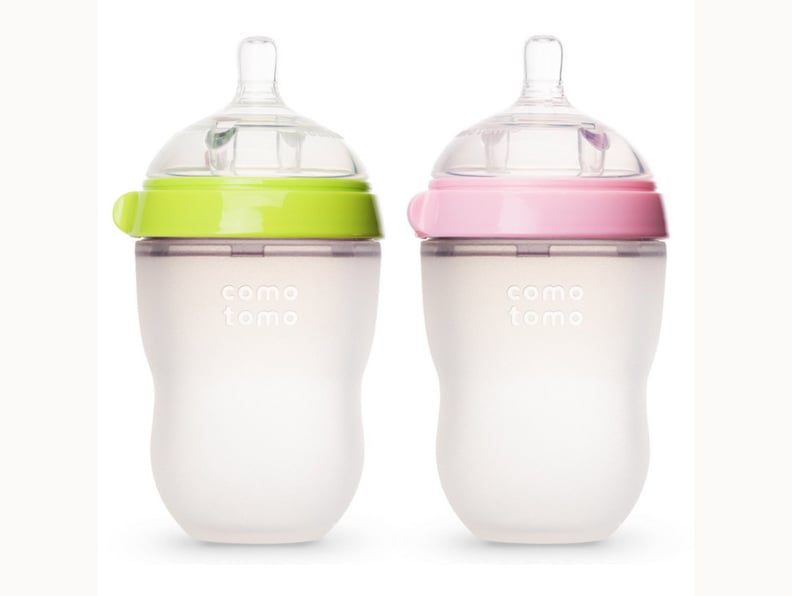 Comotomo Baby Bottles
A squeezable bottle? Comotomo Baby Bottles ($24) are also designed to mimic the breastfeeding process with their wide-neck design and smooth, skin-like feel, but the bottle's flexible design makes it unique in a sea of hard plastic/glass bottles. Made from 100 percent BPA-free, medical grade silicon, the bottle is actually squeezable, much like a natural breast, so baby can grab on and get comfortable.