As POPSUGAR editors, we independently select and write about stuff we love and think you'll like too. If you buy a product we have recommended, we may receive affiliate commission, which in turn supports our work.
Prenatal vitamins can be crucial when it comes to ensuring your future child's health. Even if a mama-to-be consumes a balanced diet, certain nutrients are needed in greater amounts during pregnancy, and it may be challenging to hit the mark on every single macro and micronutrient. Throw in some typical pregnancy challenges like nausea, constipation, heartburn, and fatigue, and eating enough nutrient-dense foods during pregnancy can become even more of a challenge, making prenatal vitamins even more important to take.
In fact, prenatal vitamins can be taken months before trying to become pregnant, and of course throughout pregnancy too, offering health benefits for both mom and baby. But for many, finding the best prenatal vitamin to take can pose a challenge. The options out there can appear endless. But as a prenatal registered dietitian, I understand how to navigate the sea of prenatal vitamin choices out there, deciphering between those that are high-quality and just OK.
Ahead are 12 of the best prenatal vitamins — the ones I recommend most frequently, based on individual needs and preferences. Of course, people should always consult with their healthcare provider to learn which option is most suited for their own needs. But here's a good starting point.
01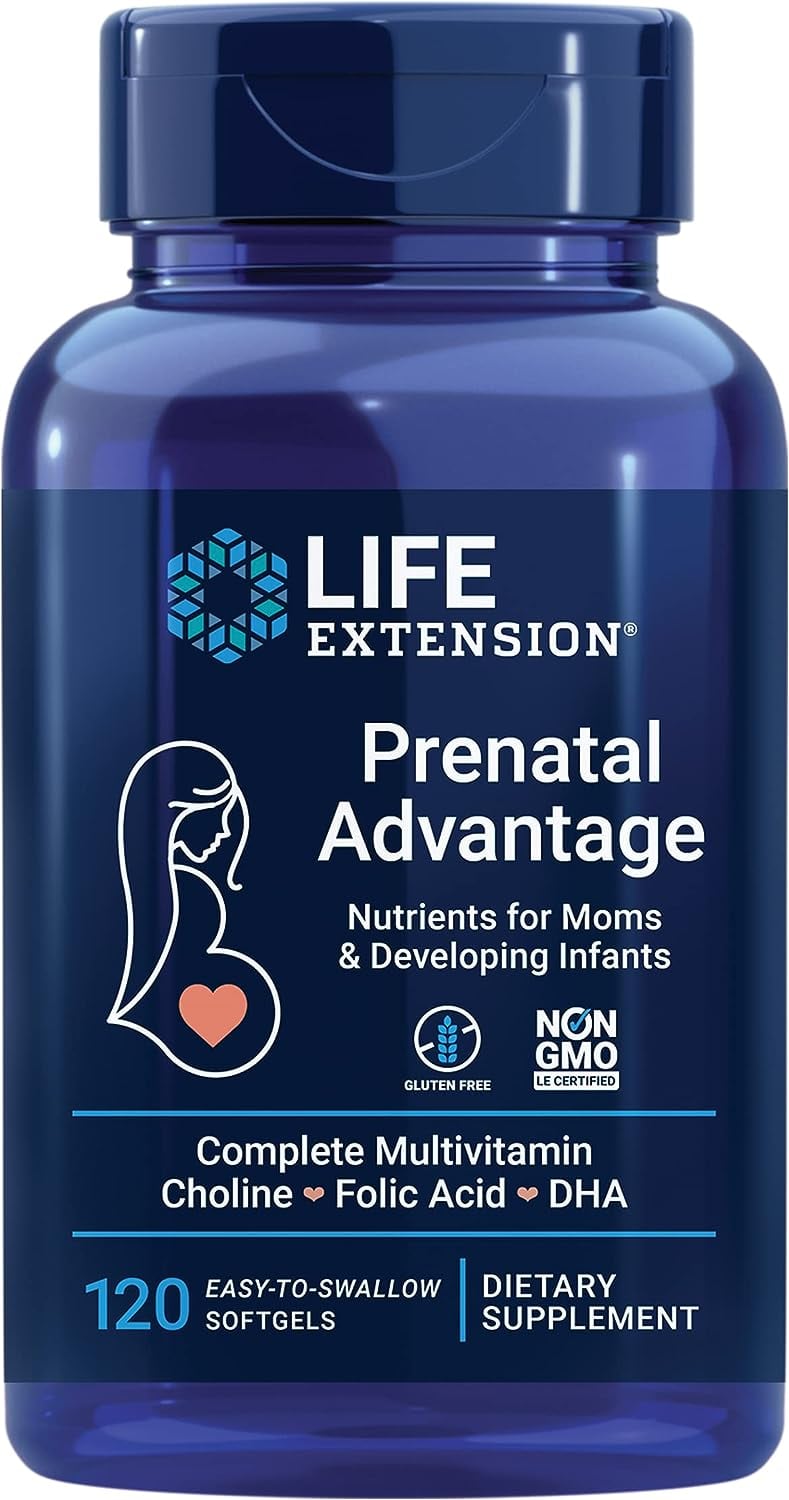 Best Overall Prenatal Vitamin
Life Extension Prenatal Advantage ($20)
This prenatal vitamin checks all the important boxes when it comes to prenatal nutrition. Not only does it contain common must haves like folate and iodine, but it also contains a 50 percent DV of choline, a nutrient that helps support baby's brain health and spinal cord development. It also provides the recommended quantity of DHA omega-3 fatty acids (200 milligrams), as well as lutein and zeaxanthin for brain and eye health support.
These easy-to-swallow softgels are both non-GMO and gluten-free, too. And Life Extension provides a certificate of analysis for every one of their products, helping consumers rest assured that they are getting pure ingredients and quality products when they lean on this brand.
02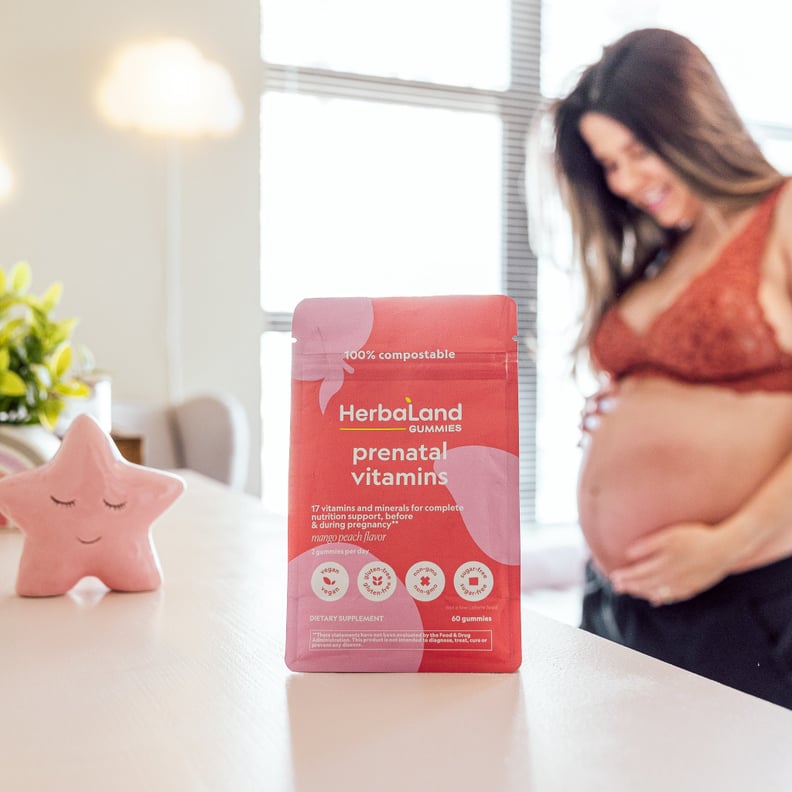 Best Gummy Prenatal Vitamin
Herbaland Prenatal Vitamins ($26)
These sugar-free gummies provide 17 vitamins and minerals, are plant-based (aka no animal-based gelatin is used to make these vitamins), and are sugar-free. Bonus? Each serving provides 25 milligrams of ginger to potentially help combat nausea.
Heads up — as is the case with many prenatal gummies, this choice does not provide DHA omega-3 fatty acids.
03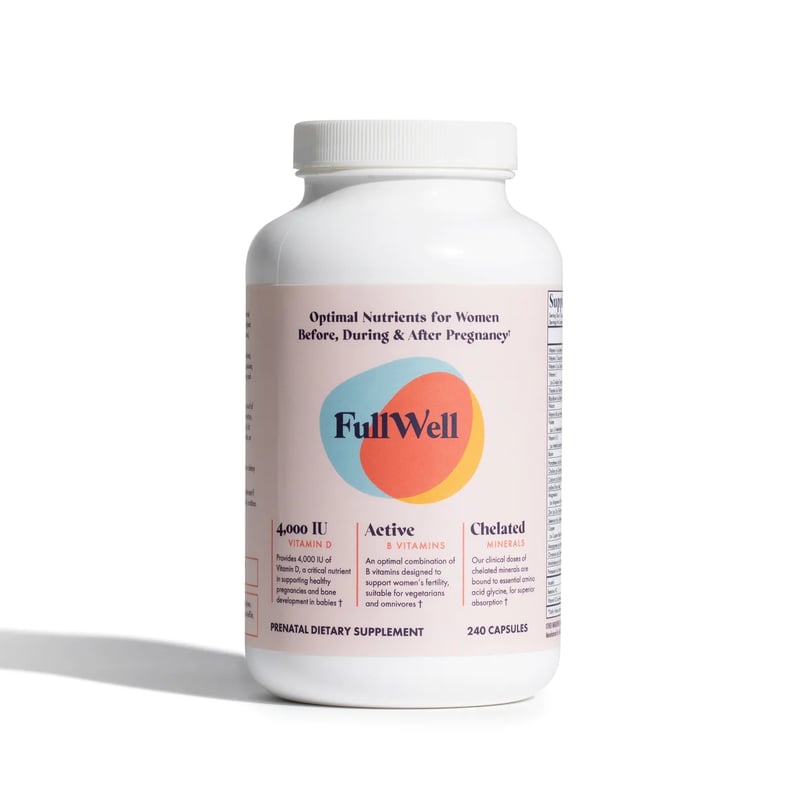 Best Iron-Free Prenatal Supplement
FullWell Prenatal Vitamins ($50)
Formulated by a registered dietitian, this supplement is created with quality and function in mind. Iron is not included in this formulation, allowing people to customize their iron intake as their needs evolve (iron needs don't increase until the second trimester of pregnancy unless there is a deficiency diagnosis).
Note this prenatal does not contain DHA, so you will want to take a separate pill that provides at least 200 milligrams of this important nutrient.
04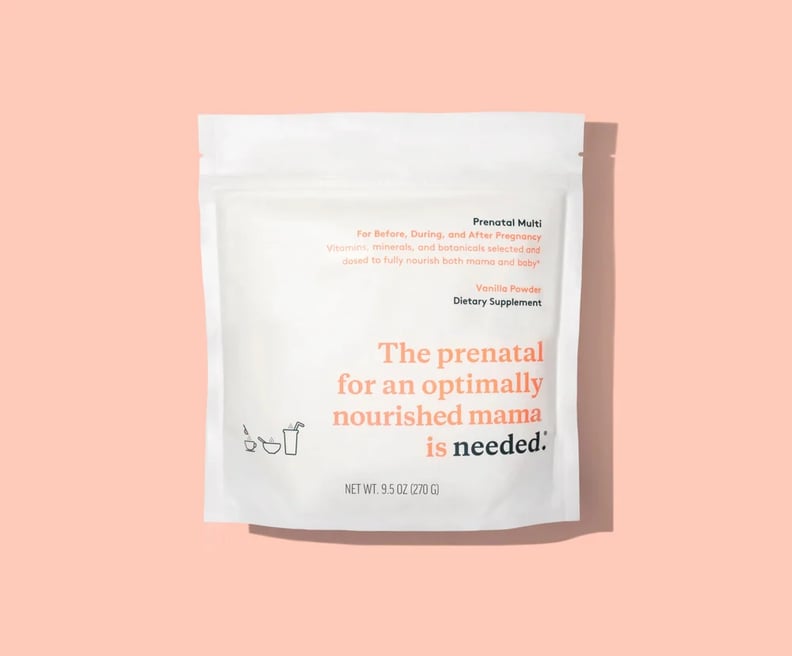 Best Powder Prenatal Vitamin
Needed Prenatal Powder ($70)
A prenatal in powder form can be a lifesaver for those who can't swallow pills. Needed's version of a powdered prenatal is easy to mix into liquid or add to a smoothie. It includes key nutrients in ideal forms, and it provides impressive quantities of certain nutrients, too. For example, one serving of this prenatal provides almost 75 percent DV of choline.
05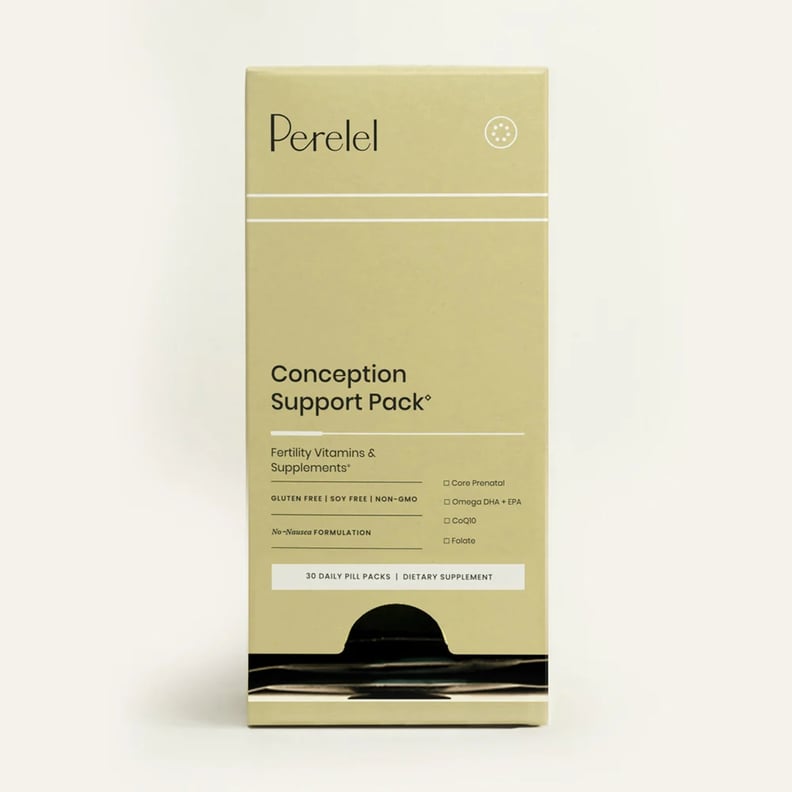 Best Prenatal Vitamin For Each Trimester
Perelel Prenatals ($58)
Perelel offers a stage-specific solution for people who are hyper-focused on meeting their specific nutrition needs during each trimester. As your belly grows and your baby develops, some nutrients are needed in different quantities, and some nutrients become more important than others. For some, Perelel can be an excellent fit for their prenatal dietary plan.
06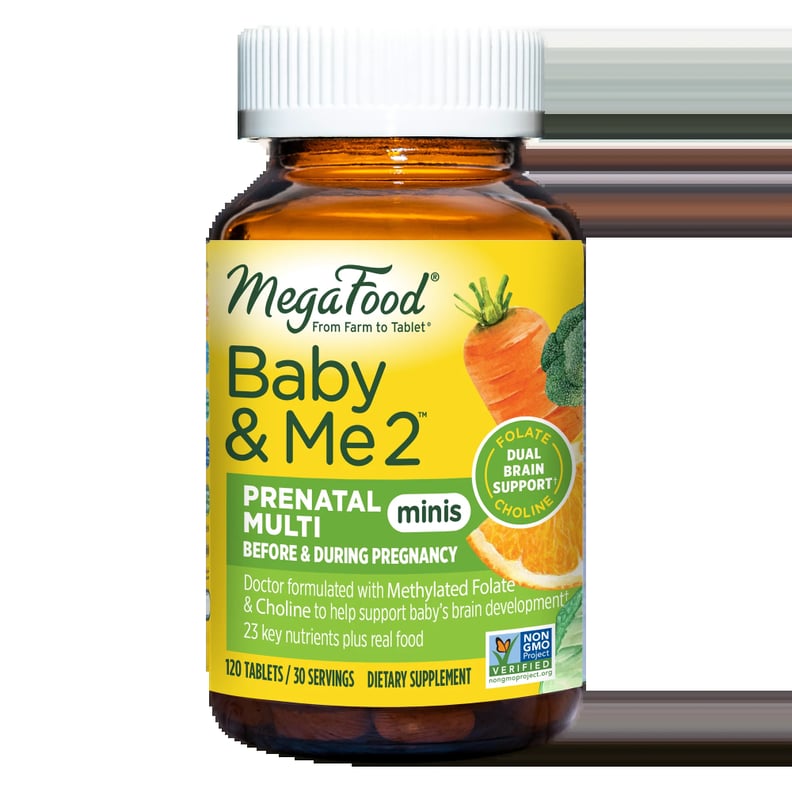 Best Prenatal Vitamin For Easier Swallowing
Baby & Me 2 Prenatal Multi Minis ($31)
No shame if you can't swallow vitamins the size of horse pills. Thankfully, MegaFood created mini pills to help those who are large-pill-adverse but still want to fuel their bodies with pregnancy-friendly nutrients. MegaFood uses ingredients like real broccoli and carrot to get its nutrients, and everything is non-GMO-certified.
07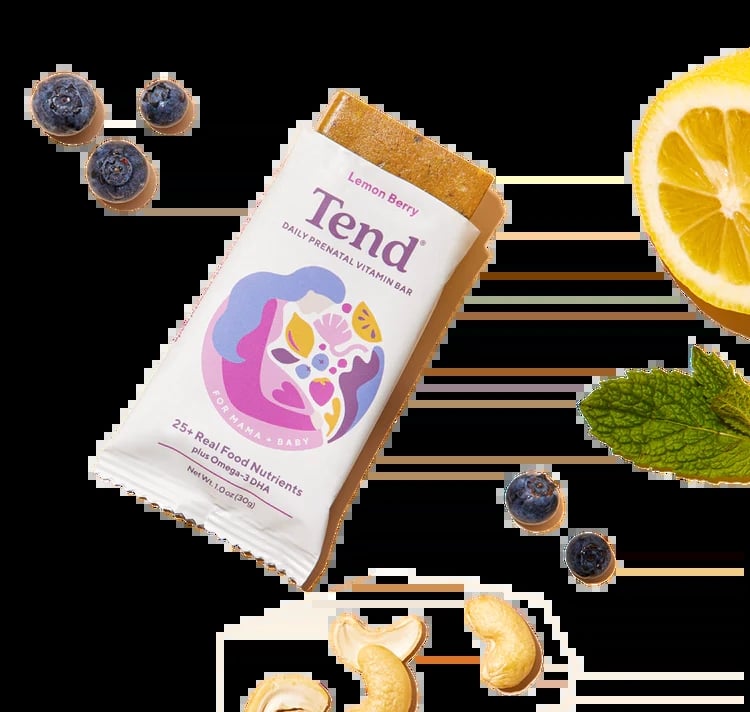 Best Food-Based Prenatal Vitamin
Tend Prenatal Vitamins ($139)
Pill fatigue is a real thing, especially if you have been trying to conceive for years. The thought of swallowing a pill every single day until your baby is born can be daunting. This prenatal bar (which comes in a one-month supply) allows for people to skip the pill altogether and instead commit to snacking on a tasty bar every day to supplement their body with important pregnancy nutrients. Tend also offers a variety flavors like Lemon Berry (shown here), Chocolate Sea Salt, Peanut Butter Chocolate, and Strawberry Patch.
08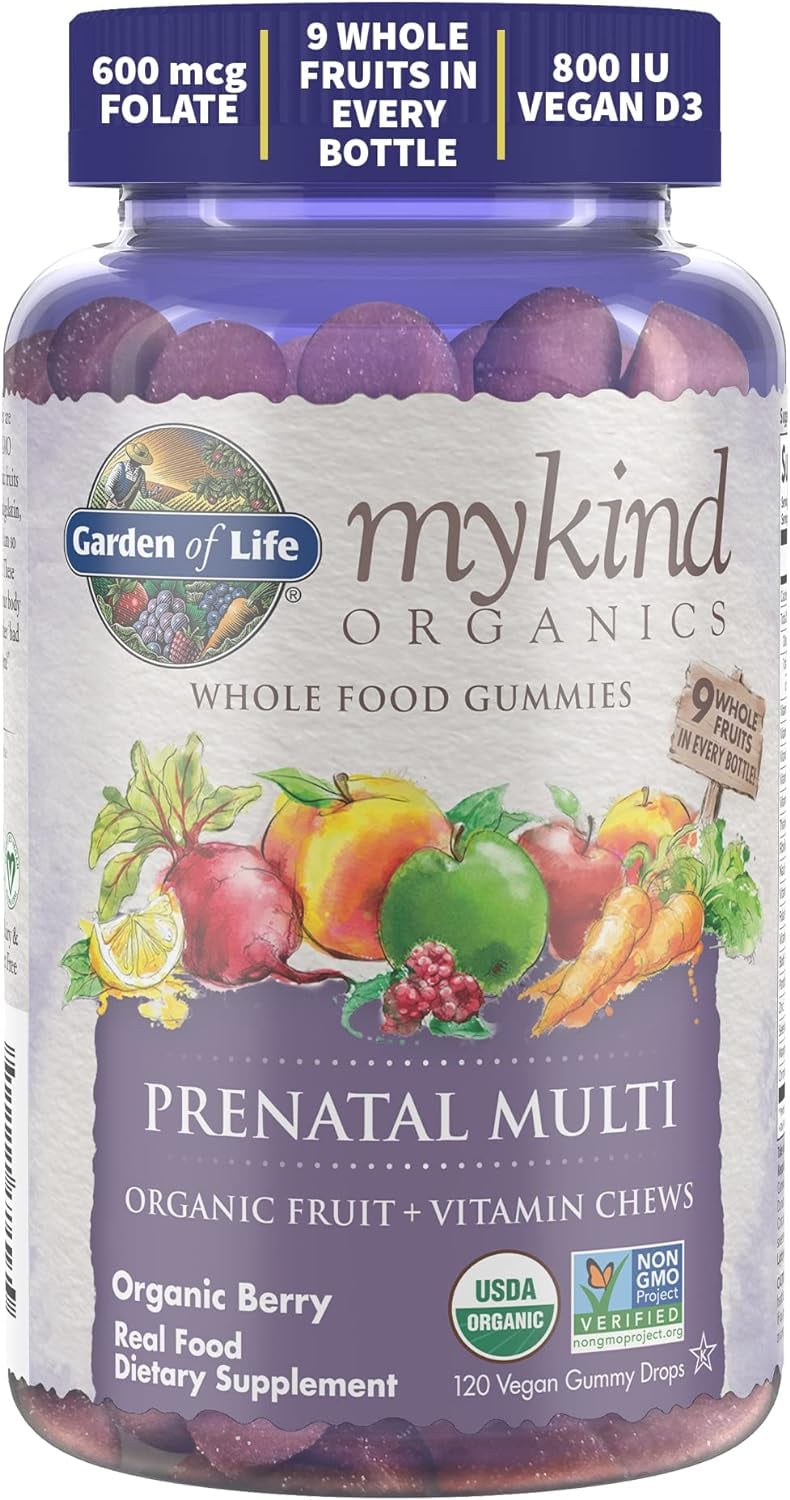 Best Organic Prenatal Vitamin
Garden of Life MyKind Organics Prenatal Multivitamins ($25)
For people who are committed to an organic lifestyle, this prenatal vitamin is a great choice. It is organic, gluten-free, vegan, and non-GMO. This brand leans on real food for their nutrients, which is certainly a feather in its cap!
09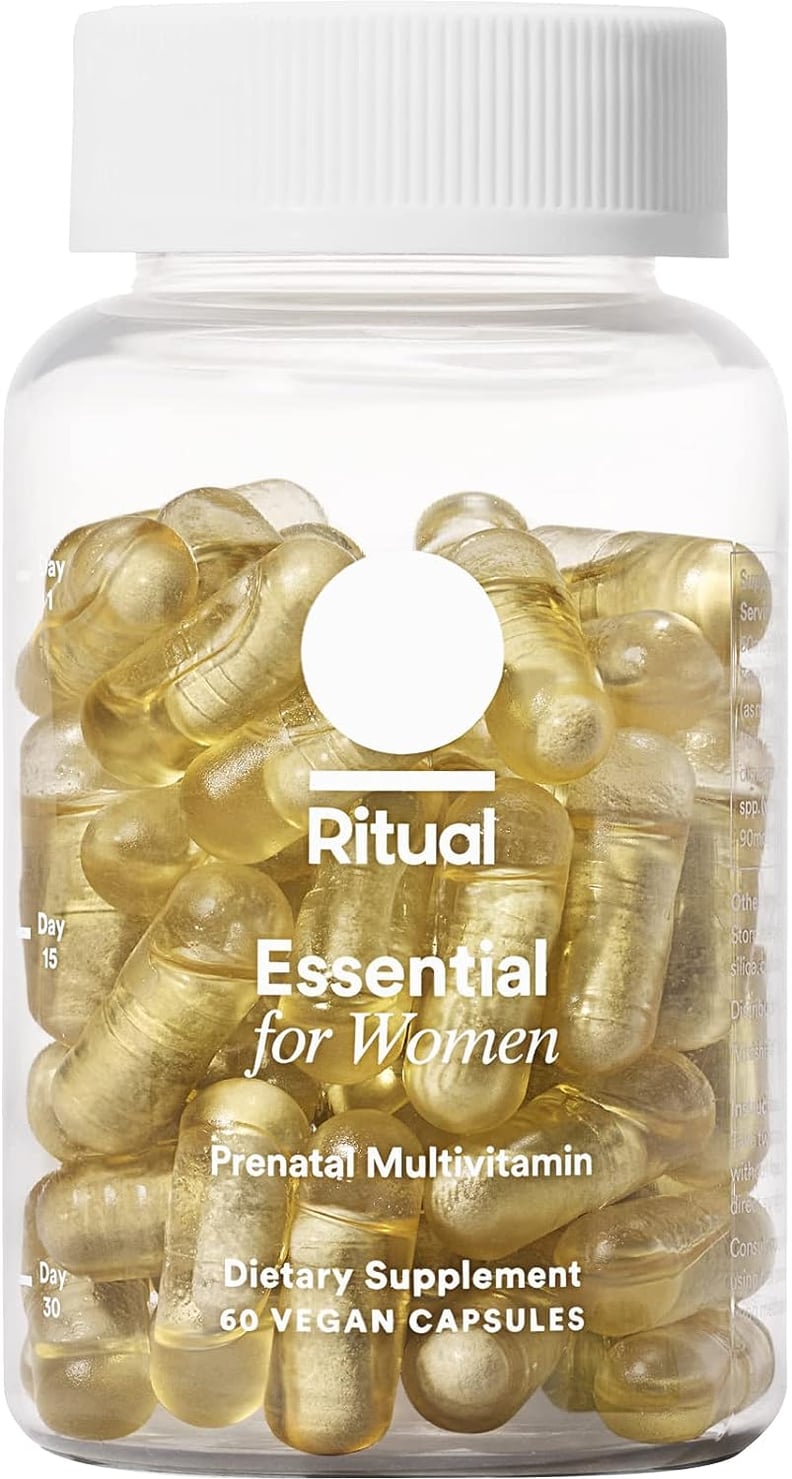 Best Prenatal Vitamin For Sensitive Tummies
10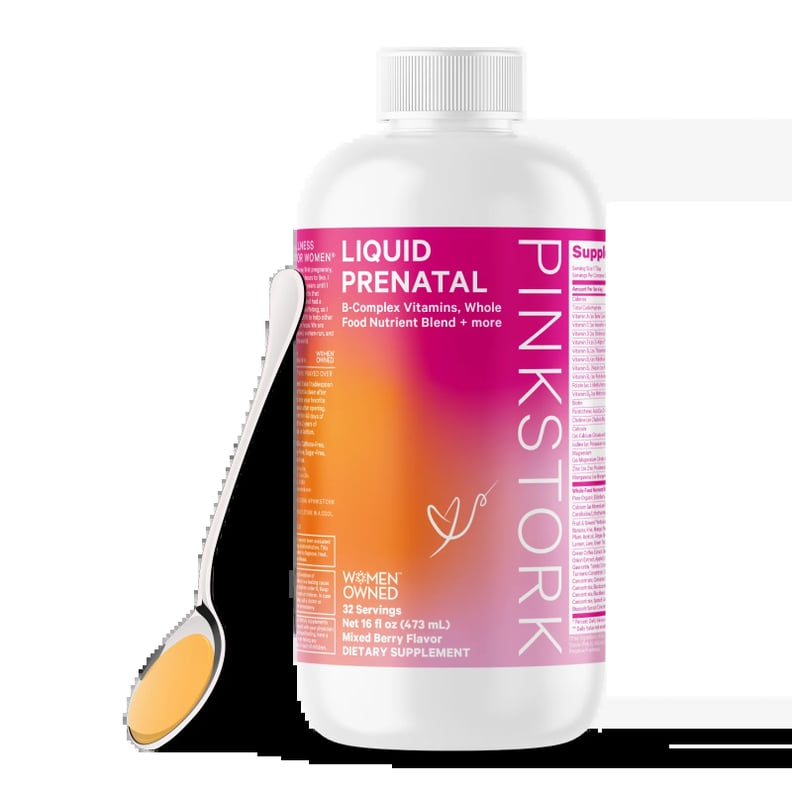 Best Liquid Prenatal Vitamin
Pink Stork Liquid Prenatal ($45)
This mixed-berry liquid prenatal is perfect for people who enjoy taking their vitamins via a spoon. This option contains zero gluten, dairy, soy, or GMOs, and one serving provides 100 percent DV of 14 vitamins and minerals. This prenatal is also free from iron and DHA omega-3 fatty acids, so additional supplementation may be warranted and worth discussing with your healthcare provider.
11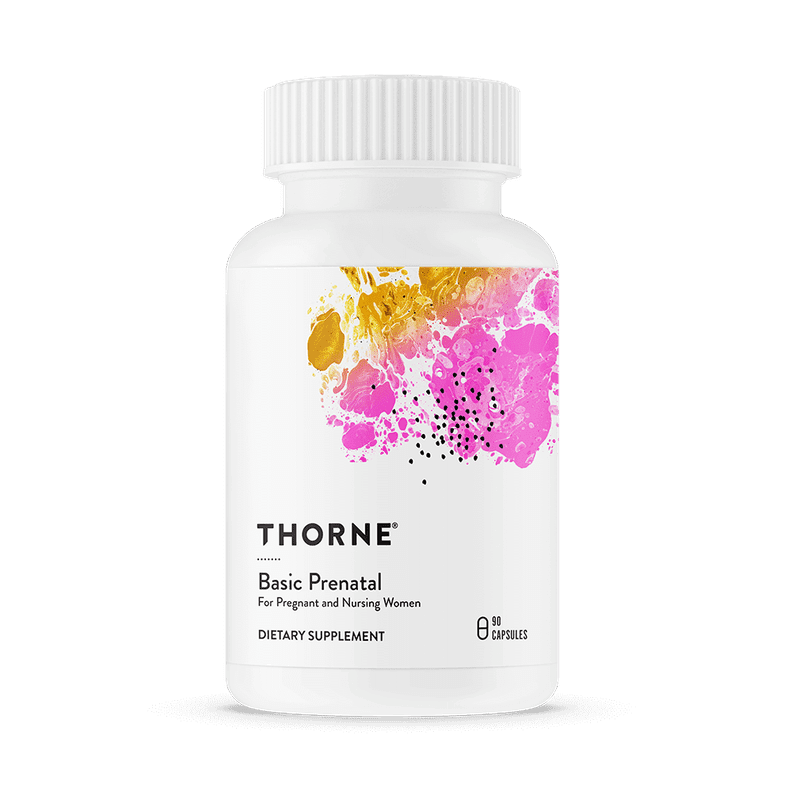 Best High-Iron Prenatal Vitamin
Thorne Basic Prenatals ($30)
Iron deficiency can be common during pregnancy, and experiencing it can increase your baby's risk of low birth weight and prematurity. Iron needs tend to increase to 27 milligrams per day once a pregnant person enters the second trimester. And for some, even more than 27 milligrams per day is needed to meet their growing needs.
Thorne Prenatal contains a whopping 45 milligrams of iron per serving, along with an impressive lineup of other important nutrients. If your healthcare provider expressed any concerns about being at risk for developing iron deficiency, this option may be worth exploring with your doctor, midwife, or dietitian.
12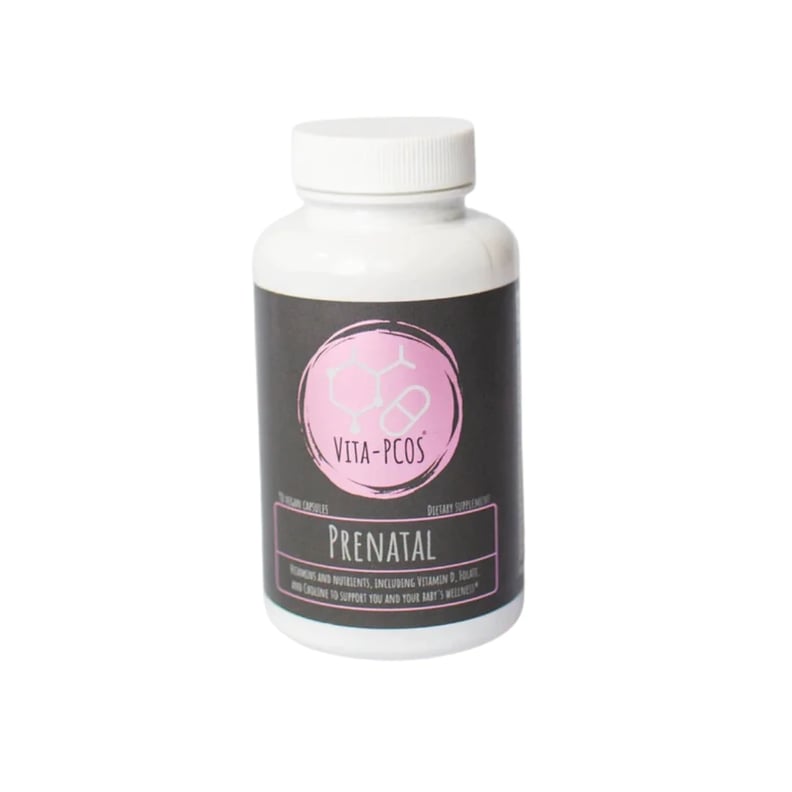 Best Prenatal Vitamin For PCOS
Vita PCOS ($34)
Formulated with the unique needs of people with polycystic ovary syndrome, or PCOS, in mind, this supplement contains the essential vitamins and minerals needed to support PCOS symptoms and support a growing baby. Like many other prenatal vitamins, this one does not contain DHA, so a separate supplement should be explored if you land on this choice.