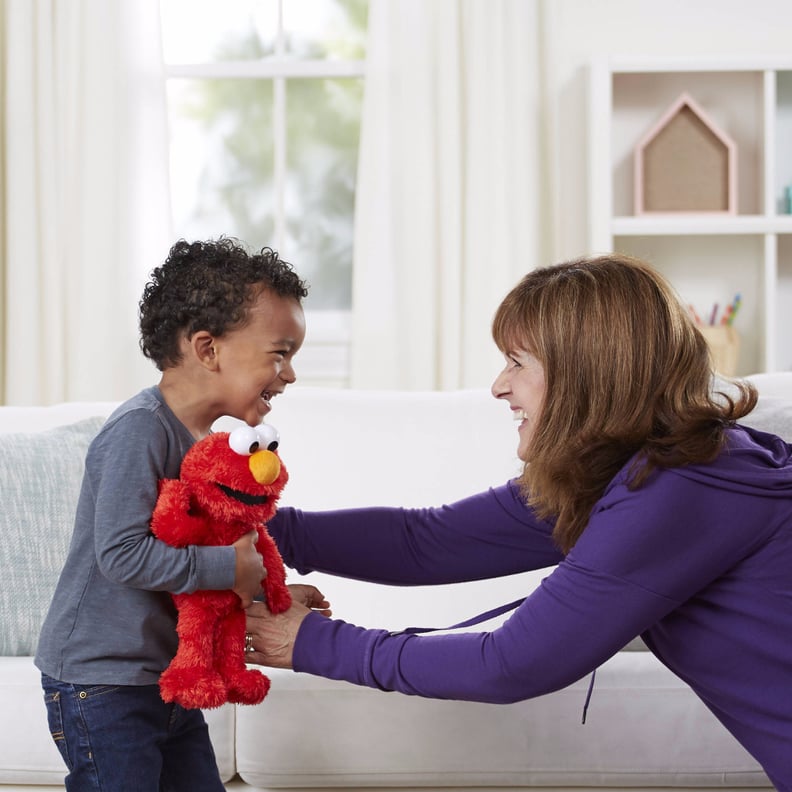 Every editorial product is independently selected by our editors. If you buy something through our links, we may earn commission.
Every year, a slew of new toys are released on top of the already-amazing (and overwhelming) selection of products out there for kids. However, all toys are not created equal, and some of the year's hot toys are better for some kids than others, depending on their age. If you're looking to gift your kids something that's trendy and age-appropriate, look no further than our carefully curated list of the best toys of 2017 for each age.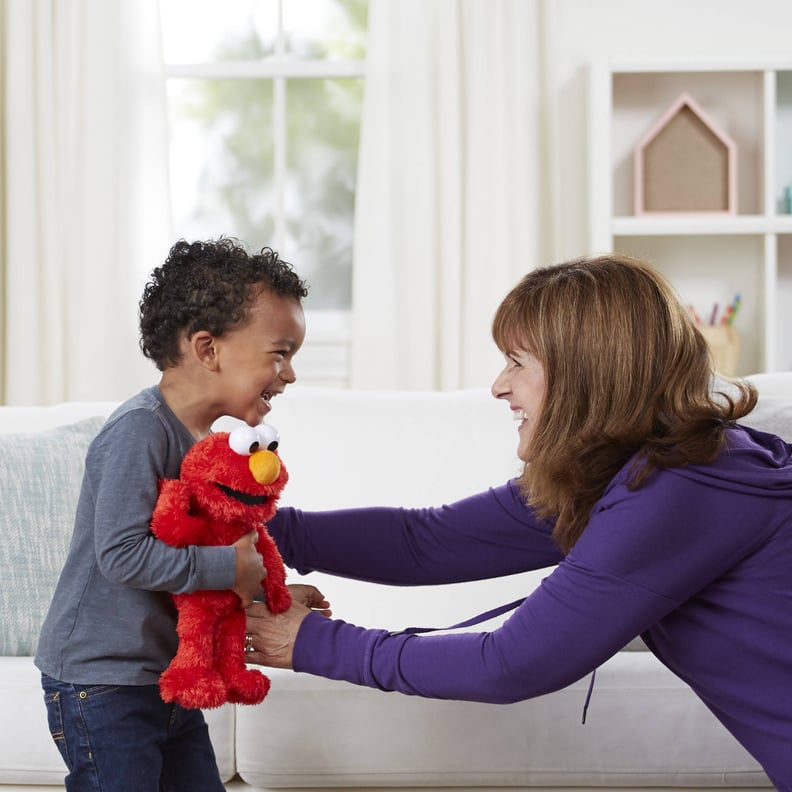 Age 1: Playskool Friends Sesame Street Tickle Me Elmo
Eleven years after he was first introduced, Tickle Me Elmo is back in time for the holidays. Softer and with more points of activation than ever before, this new Playskool Friends Sesame Street Tickle Me Elmo ($20, originally $30) has four levels of laughter and now comes with an off button so he won't scare parents in the middle of the night.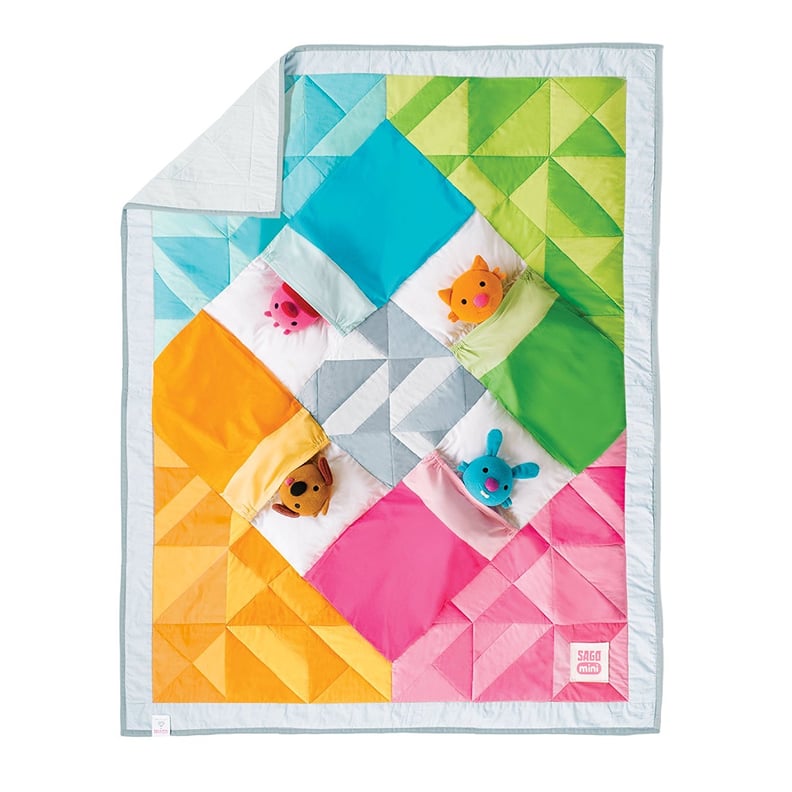 Age 2: Tuck Me In Quilt
This absolutely darling Tuck Me In Quilt ($100) features four little sleeping bag sections for your kiddo's stuffed animals so that everyone can go to sleep together. This limited-edition quilt includes all four stuffed animals pictured, and the box it all comes in turns into a little bed.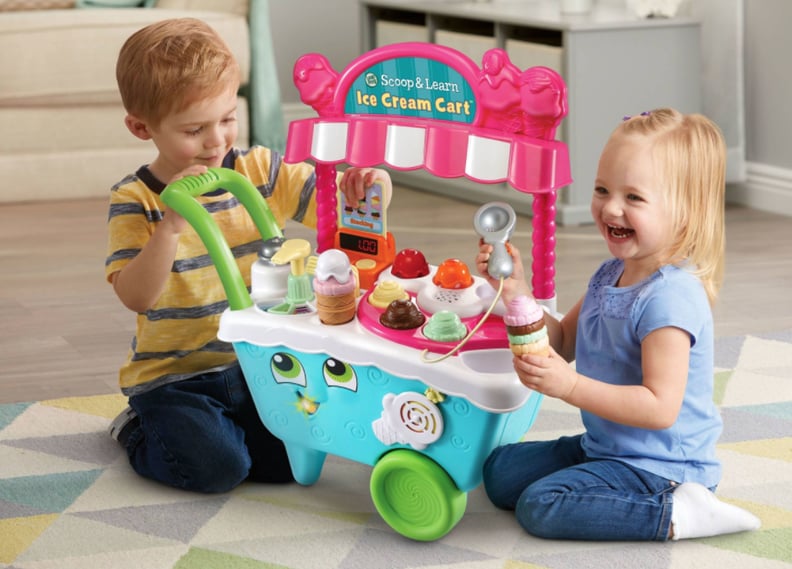 Age 3: Scoop and Learn Ice Cream Cart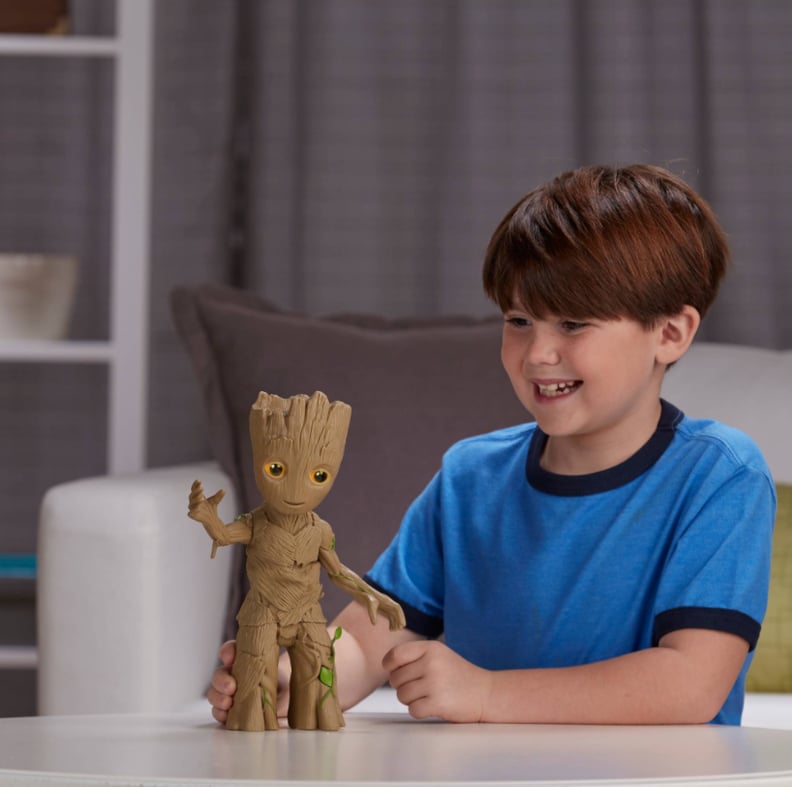 Age 4: Guardians of the Galaxy Groot Dancing Figure
Standing at 11 1/2 inches tall — the size of his onscreen character — this Marvel Guardians of the Galaxy Dancing Groot ($28) has eyes that light up as he dances to three programmed songs. The toy also features a listening mode where he dances to kids' music.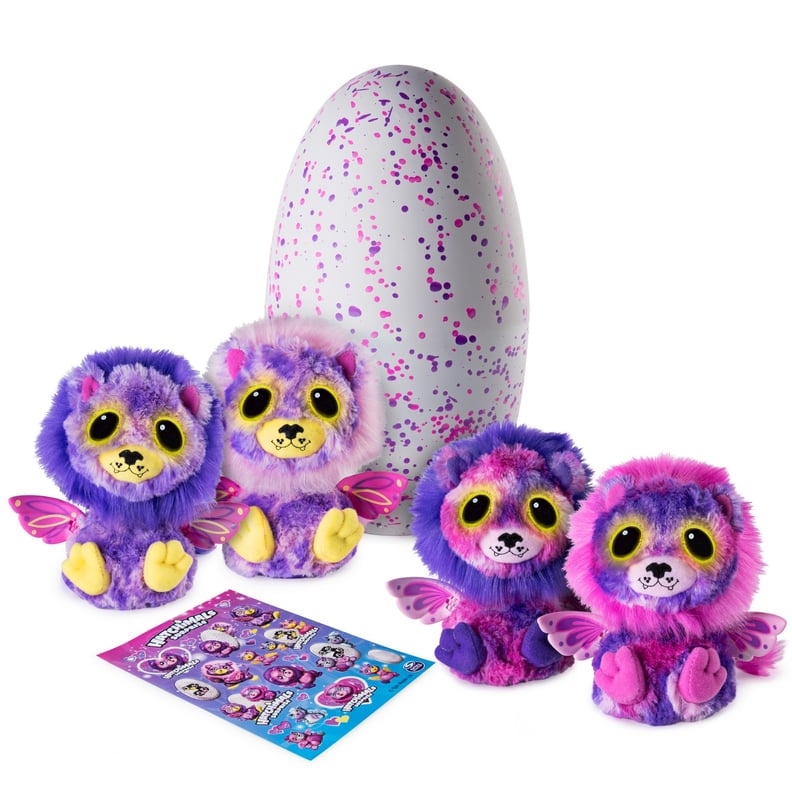 Age 5: Hatchimals Surprise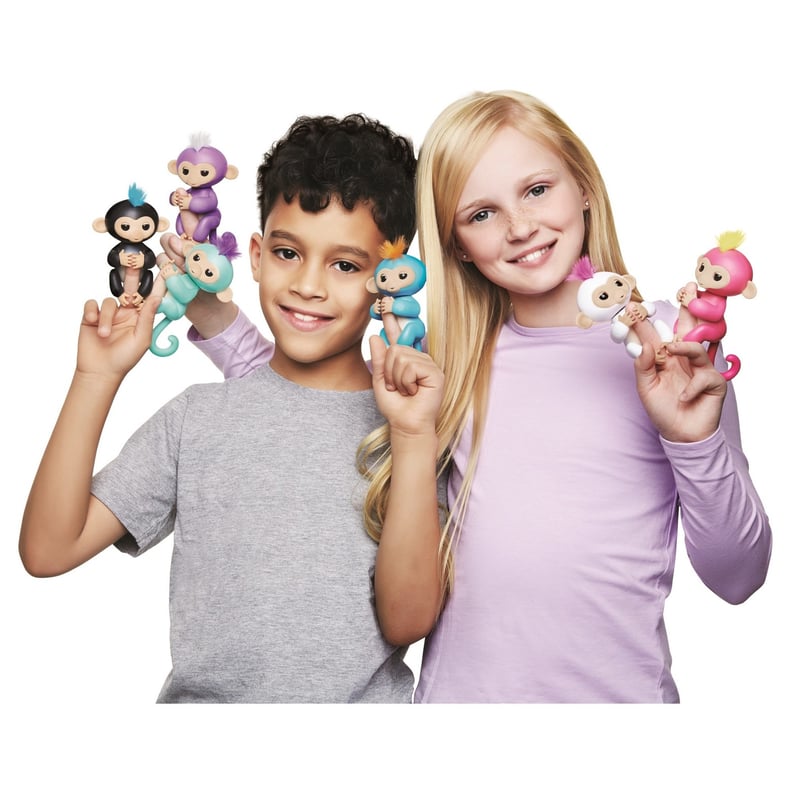 Age 6: Fingerlings Interactive Baby Monkeys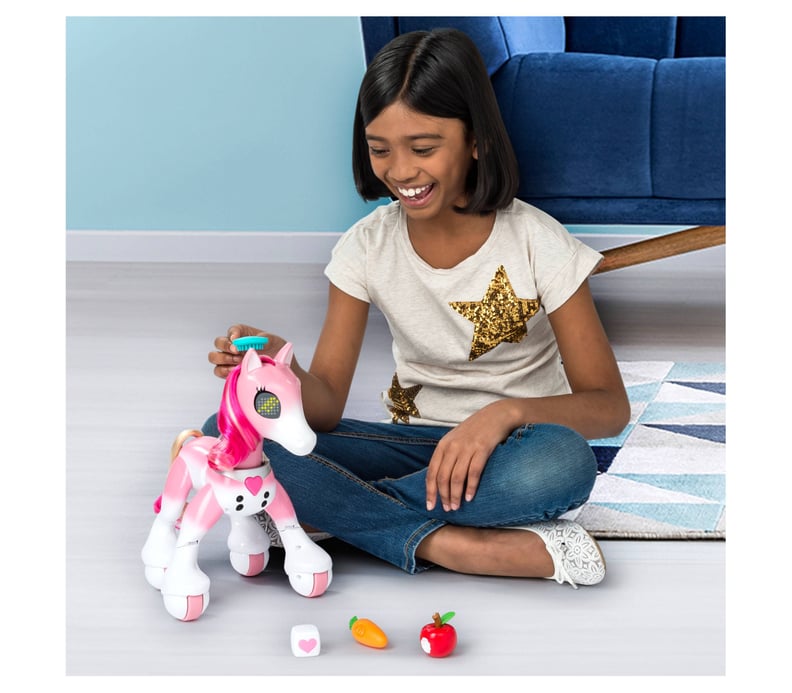 Age 7: Zoomer Show Pony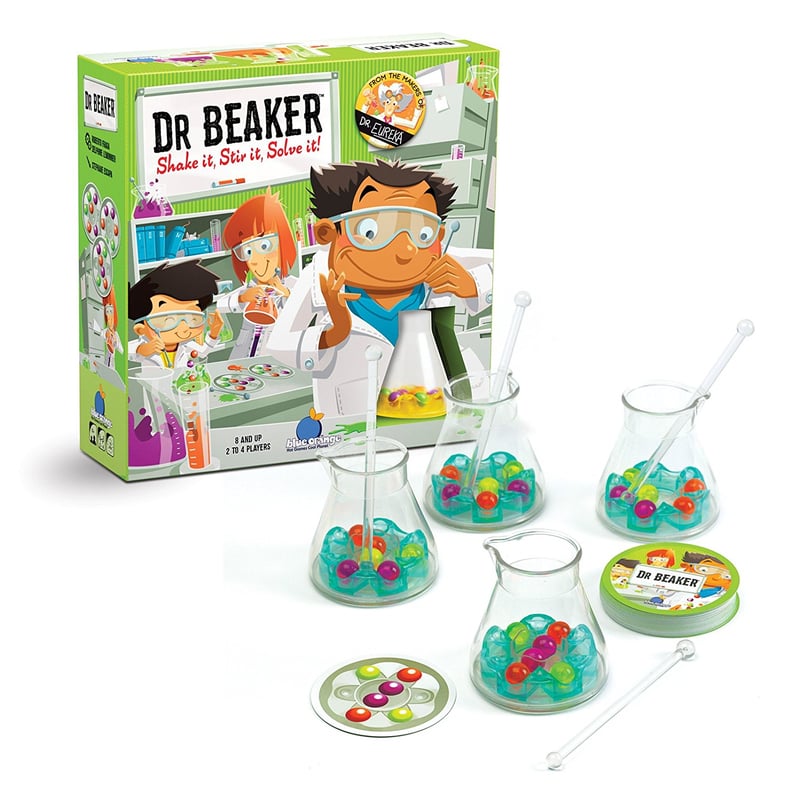 Age 8: Dr. Beaker
This Dr. Beaker Science Game ($19) challenges your child and their friends to use logic while racing to match formulas on game cards.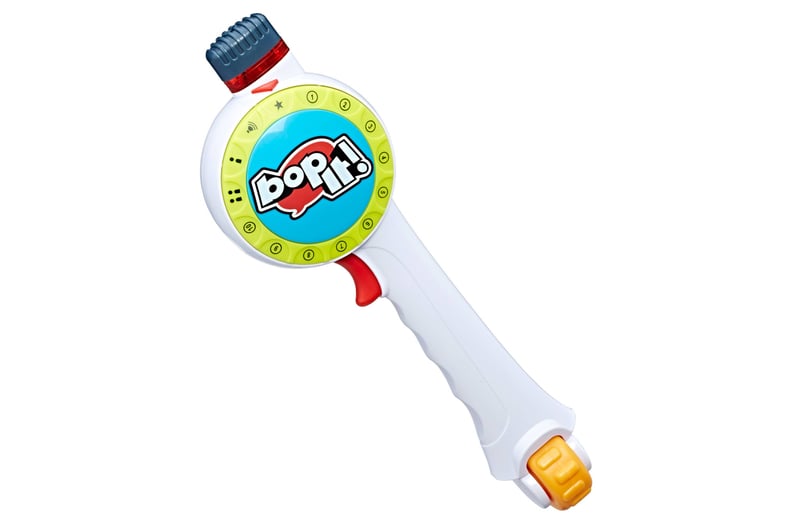 Age 9: Bop It! Maker
Your child can record their own moves with this Bop It! Maker ($15, originally $19) that holds their moves and makes them a part of the game.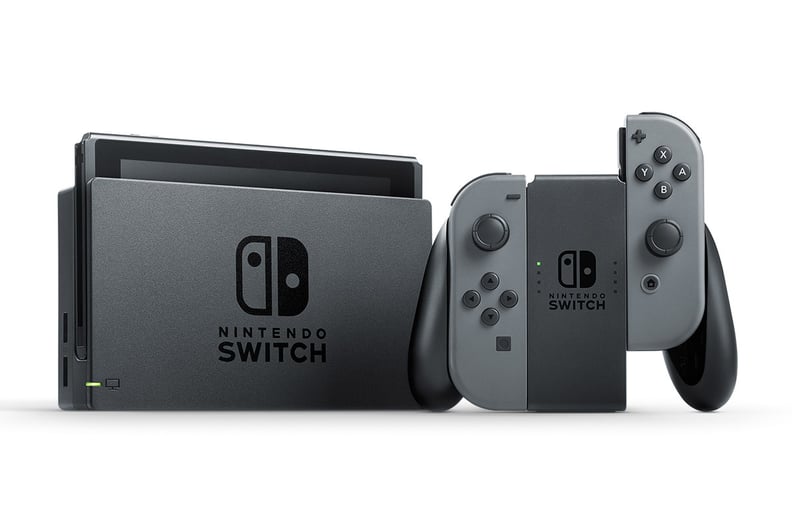 Age 10: Nintendo Switch
If you're looking for a special present for an older kid, the Nintendo Switch ($300) is a fantastic option. The latest in home gaming systems, the Switch allows users to easily transport the system so that it can be played anytime and anywhere.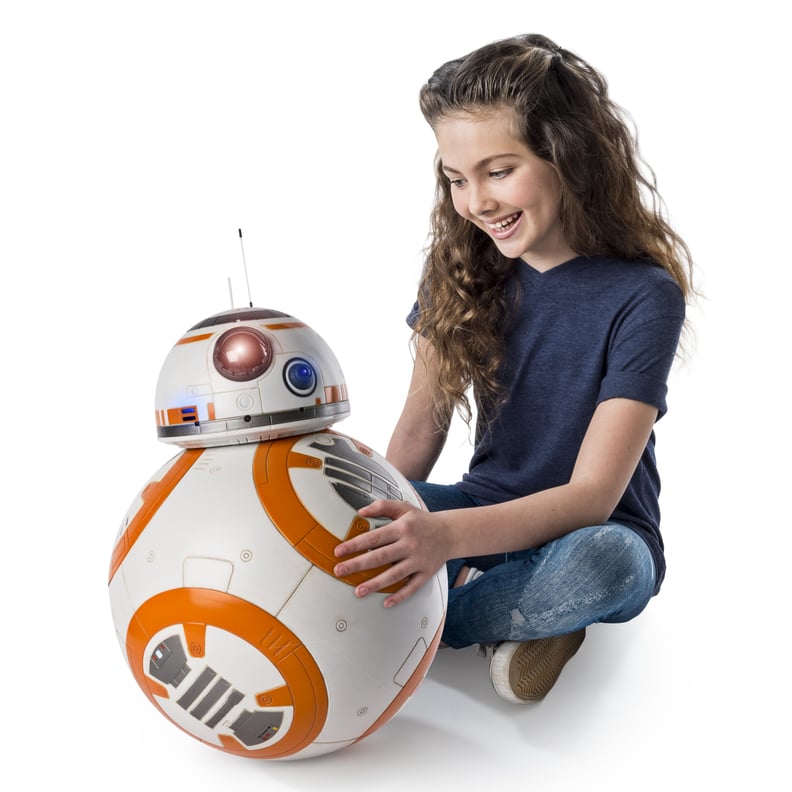 Age 11: BB-8 Hero Droid
This Star Wars — Hero Droid BB-8 ($130) can talk to your child, listen to commands, sense motion, and follow along behind wherever your child goes with the use of a remote.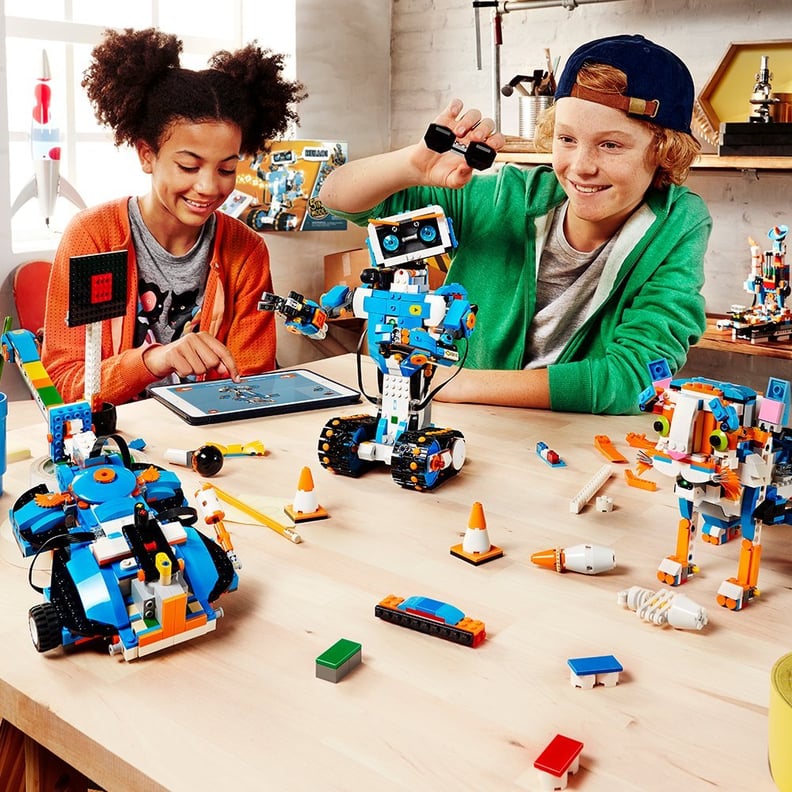 Age 12: Lego Boost Creative Toolbox
You've never seen Lego play quite like this. Lego Boost Creative Toolbox ($160) fuses brick building and iPad play by helping kids construct one of five multifunctional robots then control them with easy-to-use coding blocks on their tablet.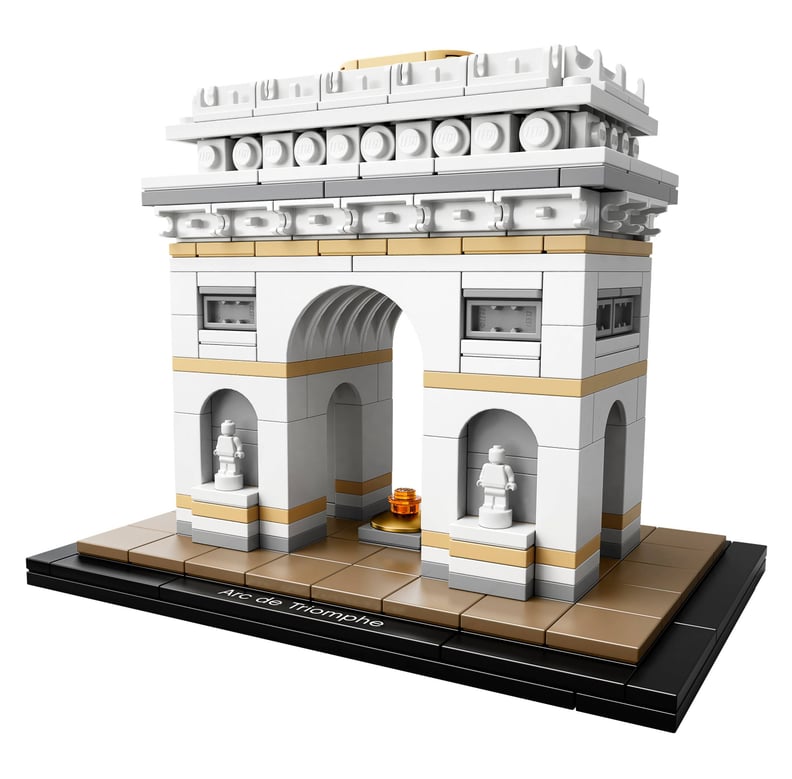 Age 13: Lego Architecture Arc de Triomphe
This realistic Lego Architecture Arc de Triomphe ($36, originally $40) has 386 pieces and is a part of history that will take them all of Christmas morning to build.