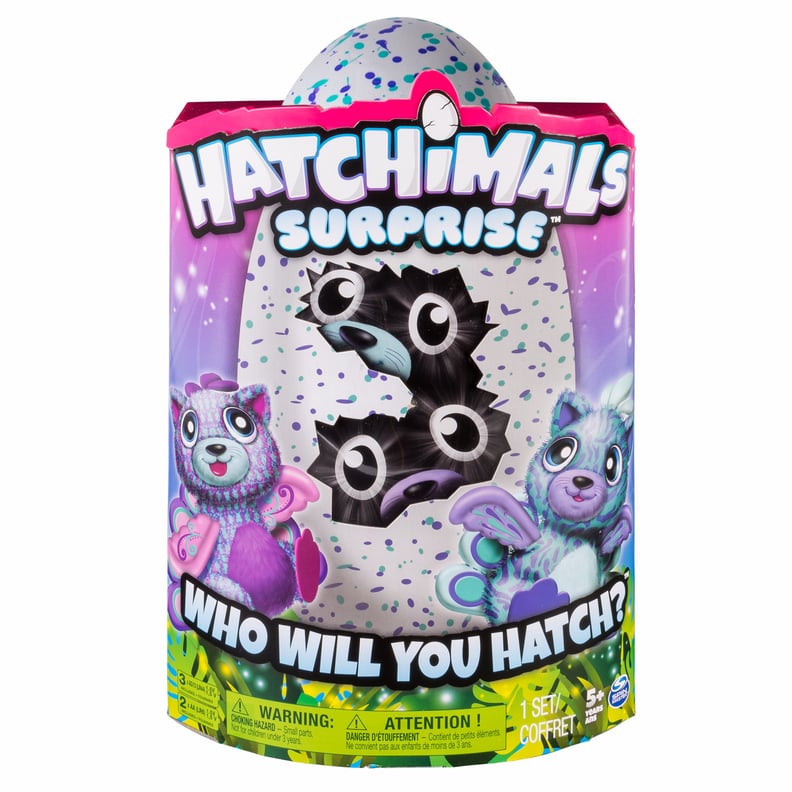 Surprise! Hatchimals, the hot toy of the 2016 holiday season from Spin Master, is back at it again with a brand-new iteration of the trendy egg toy, called Hatchimals Surprise. However, unlike Spin Master's release earlier this year, Hatchimals Glittering Garden, this new version of the popular toy has an awesome twist: twins!
That's right, for just $70 (a $10 increase from the original, single Hatchimal), your child will hatch two creatures out of the same egg (either identical or fraternal twins) who can communicate and interact with each other, as well as with your child. However, these twins won't look anything like the Pengulas and Owlcorns your child hatched last year — Hatchimals Surprise eggs will hatch two adorable brand-new species: Peacats and Giravens (plus a few exclusive species available at various retailers).
The first creature that hatches from the egg will be the chatty twin, who can repeat phrases your child says to it, while its younger twin sibling is the dancing Hatchimal who puts a little boogie into everything and plays games with your child. Face the pair together, and they'll have dance parties, giggle at each other, play games, and react to each other in different ways based on whether your child pushes their heads down or touches their noses. Just like the original Hatchimals toys, the creatures will grow from baby to toddler to kid, learning new abilities and games along the way.
The best news for parents? Unlike last year, you won't have to worry about your antsy kiddo freaking out over a long hatch time — Hatchimals Surprise eggs will begin to reveal the creature inside as early as seven minutes from initiating the hatch.
"We saw millions of successful hatches around the world last year, delivering a magical hatching experience for kids and their families," said James Martin, senior vice president, robotics at Spin Master. "With the launch of Hatchimals Surprise, we are delivering everything the original Hatchimals did and more. The early response has been incredible, and we're excited to celebrate our second annual Hatchimals Day."
The bigger, better egg will be available for purchase in stores and online on Hatchimals Day, Oct. 6 — and every kid is going to want to get their little hands on one two.
See photos of the sweet new species (including the exclusives!) ahead — who will your child hatch?
Identical Peacats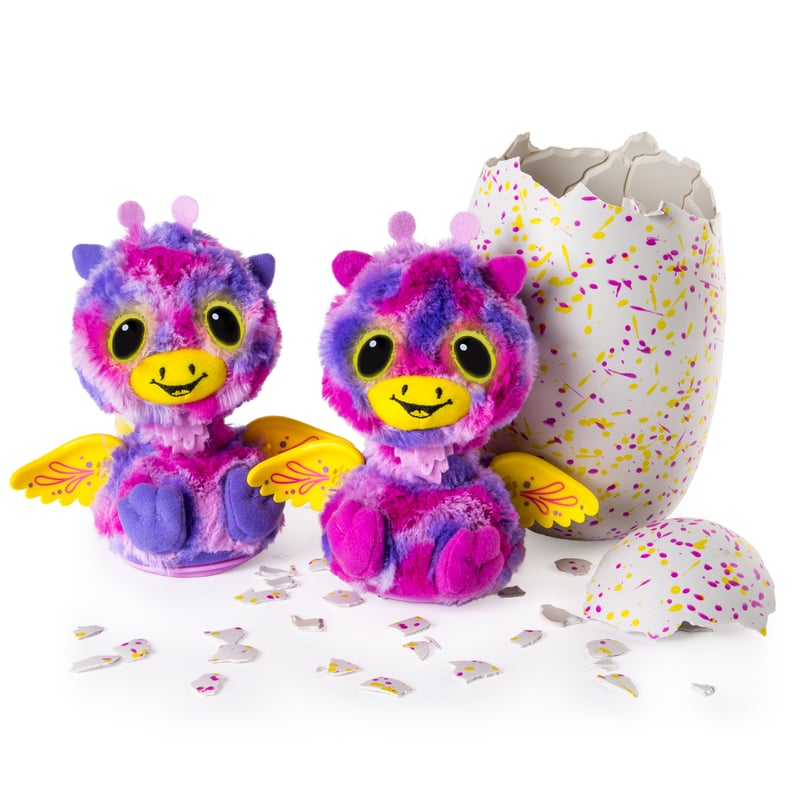 Identical Giravens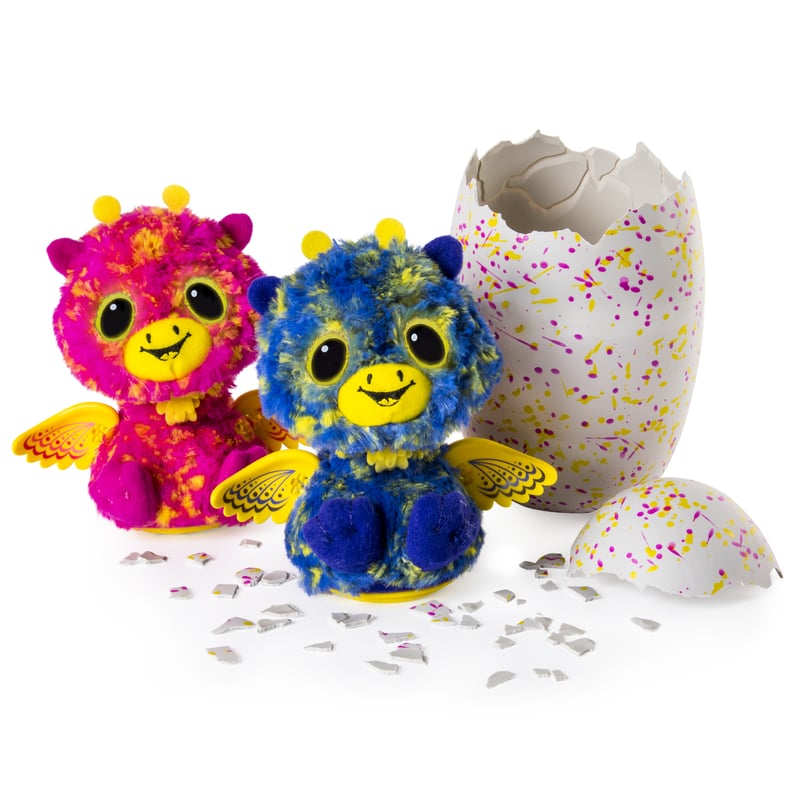 Fraternal Giravens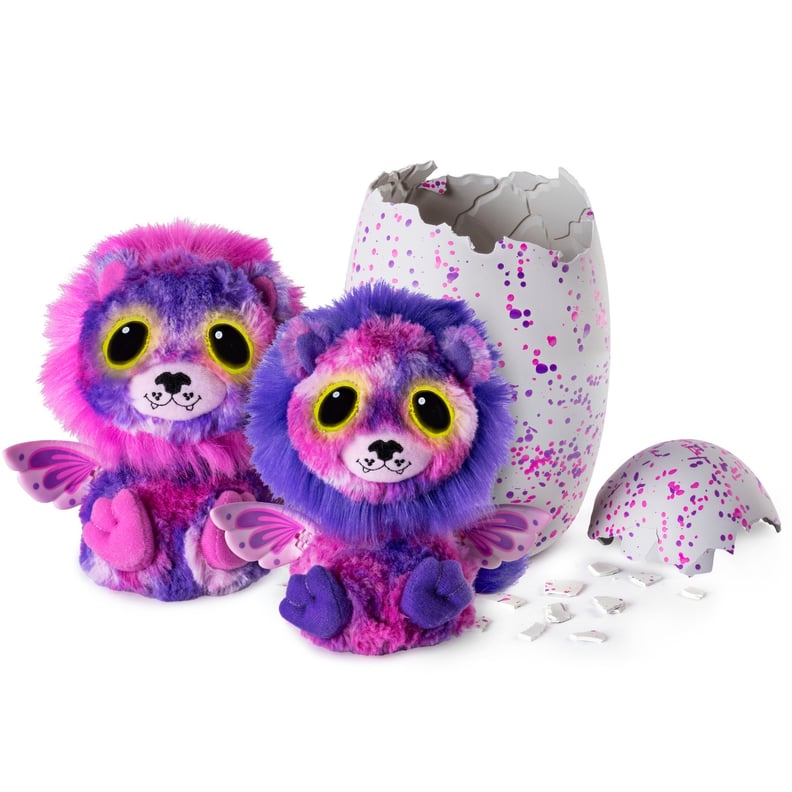 Identical Ligulls (Available Only at Target)
Fraternal Ligulls (Available Only at Target)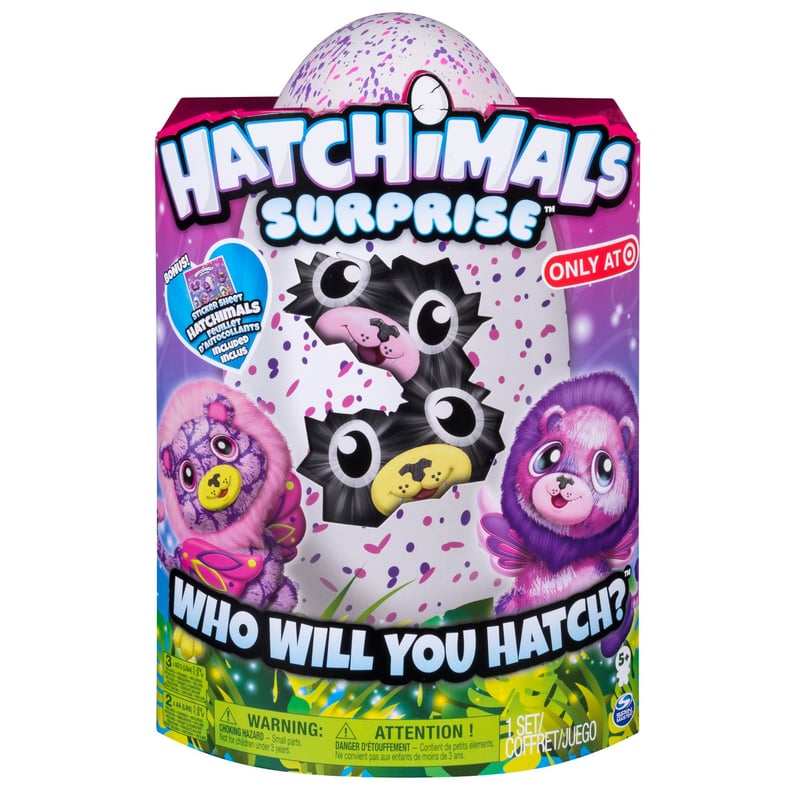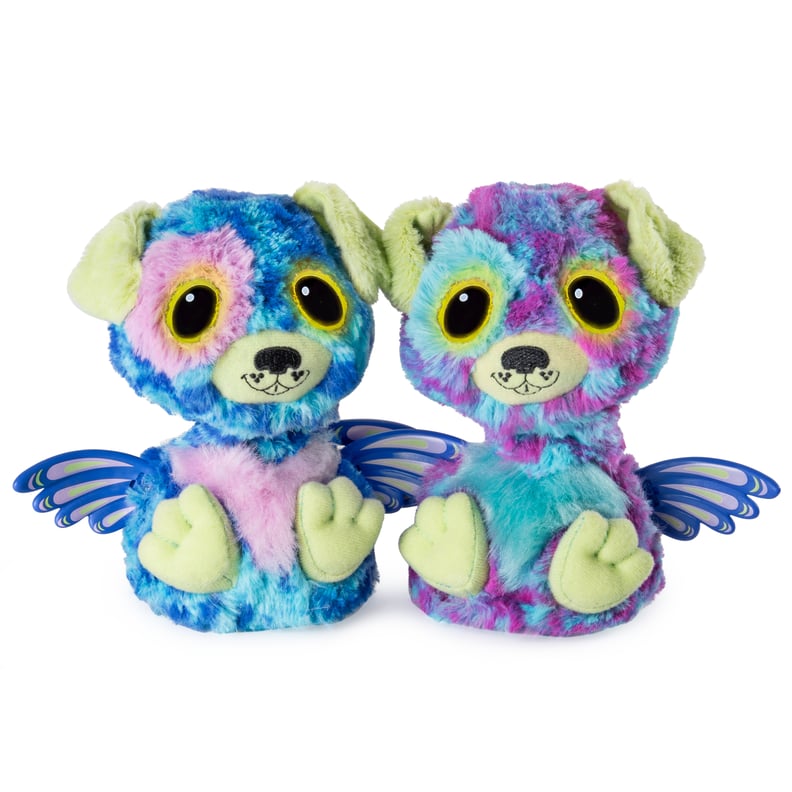 Fraternal Puppadees (Available Only at Toys R Us)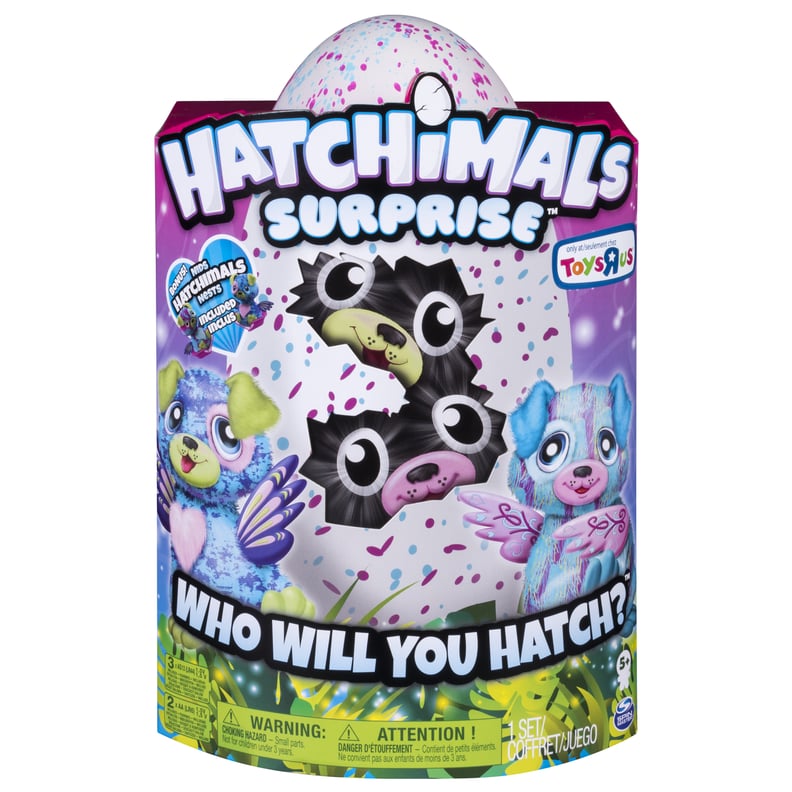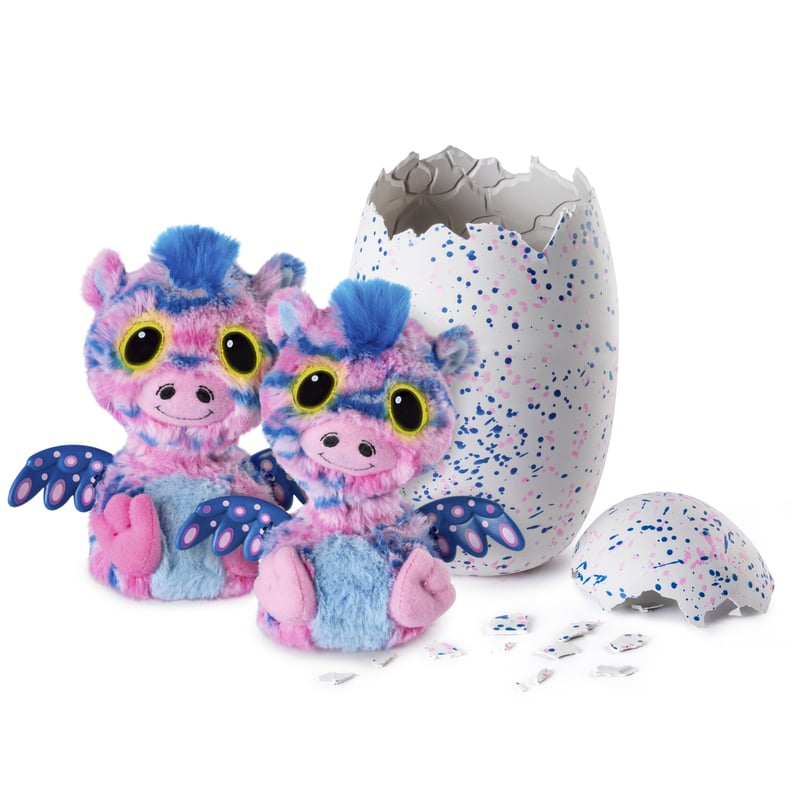 Identical Zuffins (Available Only at Walmart)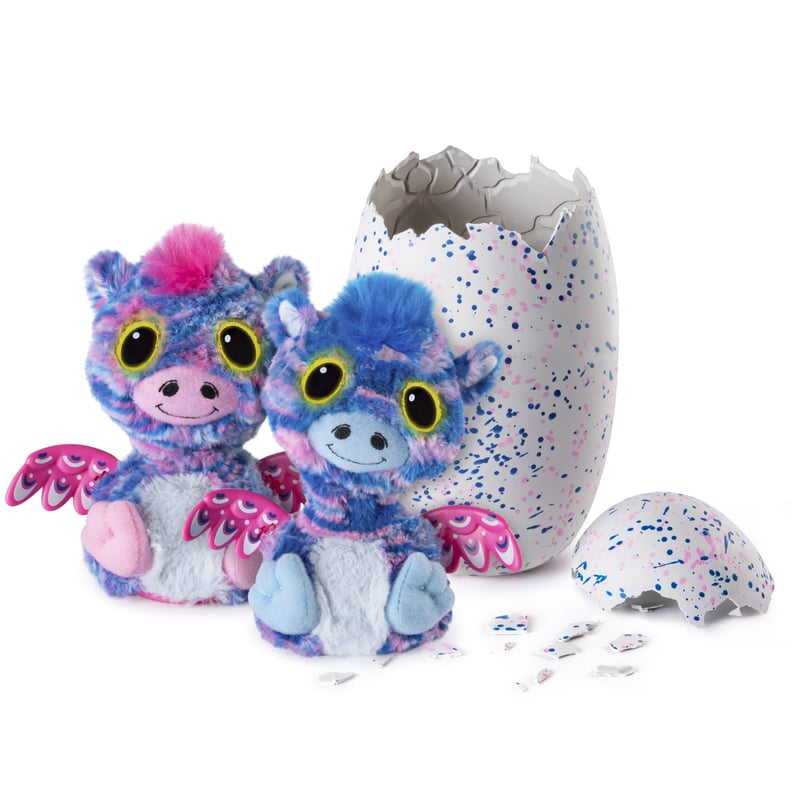 Fraternal Zuffins (Available Only at Walmart)