Brayden Harrington's Picture Book About Overcoming Stutter
The Teen Who Bonded With Joe Biden Over Having a Stutter Is Releasing a Picture Book About His Story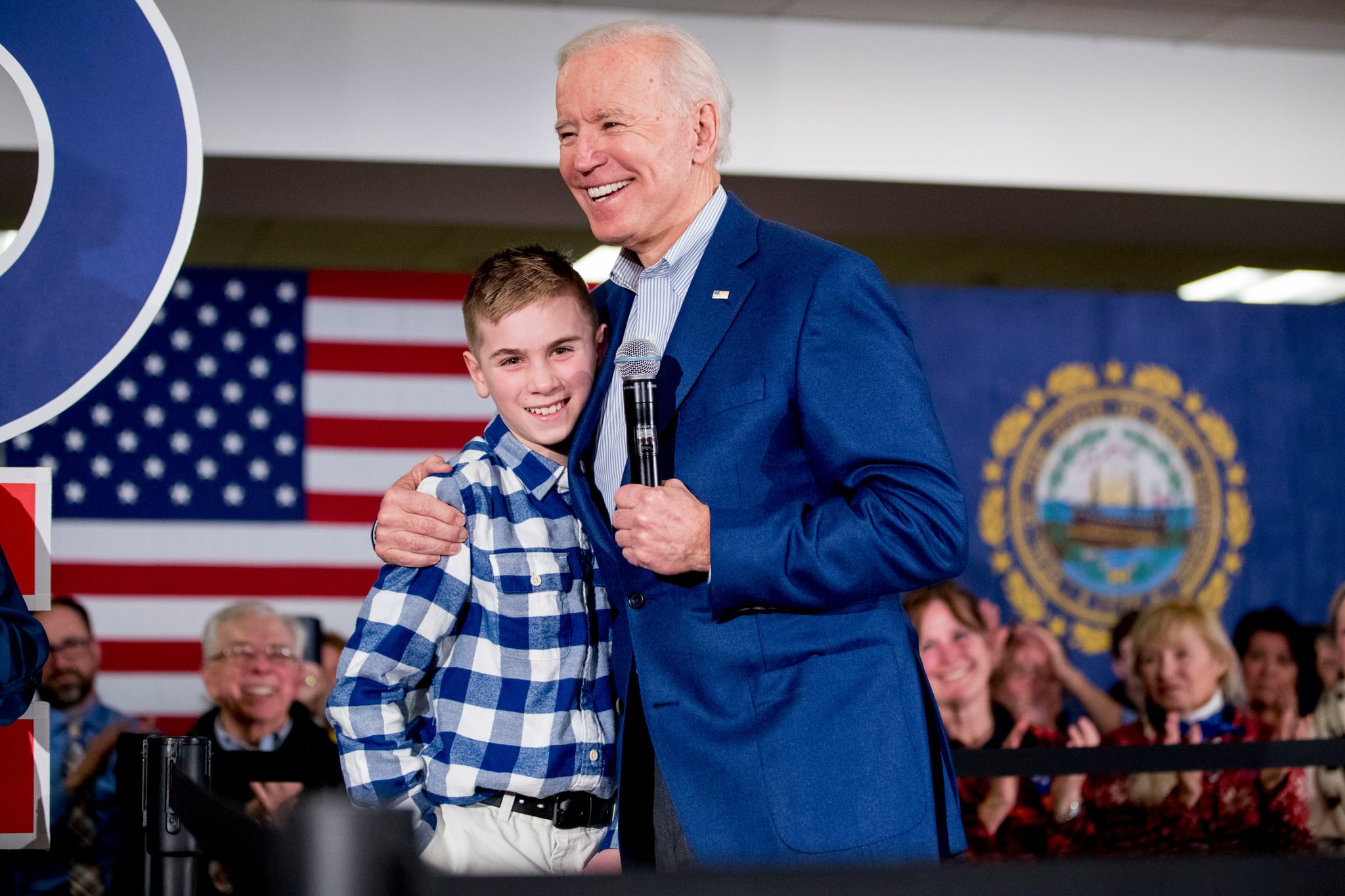 Image Source: Andrew Harnik / AP / Shutterstock
Among the new children's, middle-grade, and YA releases of 2021 is a picture book written by 13-year-old Brayden Harrington, the teen who famously bonded with President Joe Biden over having a stutter. In a moving speech given during the 2020 Democratic National Convention, Brayden described how meeting Biden on the campaign trail months earlier helped him learn tips for managing his stutter and how to gain confidence while public speaking. Now, Brayden is encouraging other kids to use their voices in Brayden Speaks Up.
Out this August, Brayden Speaks Up is a nonfiction picture book (illustrated by Betty C. Tang) about Brayden's story, which "celebrates the importance of speaking up and using your voice—for everyone deserves to be heard." The 32-page picture book is aimed at kids ages 4 to 8, however, according to The New York Times, a middle-grade novel for kids ages 8 to 12 will be published by Brayden next year as part of his two-book deal with HarperCollins.
The announcement of Brayden's book came shortly after the teen took part in the Inauguration Day celebrations by reciting part of John F. Kennedy's inaugural address from Jan. 20, 1961.
Proud to have Brayden Harrington join us to recite President Kennedy's powerful words. Like our new @POTUS, Brayden leads with the power of his speech.#Inauguration2021 pic.twitter.com/BWQ3RnZkMN

— Biden Inaugural Committee (@BidenInaugural) January 21, 2021
"When I learned I had the opportunity to speak at the Democratic National Convention, I was so nervous!" Brayden said in a statement. "What got me through and helped motivate me was knowing I could be a voice for other children who stutter as well as anyone else who has faced challenges. I only hope my story provides a little extra support and motivation for those that need it."
You can now preorder a copy of Brayden Speaks Up ($19), which comes out Aug. 10!