How Many Kids Does Chris Messina Have?
Chris Messina and Jennifer Todd Have 2 Sons — and They're Little Entertainers in the Making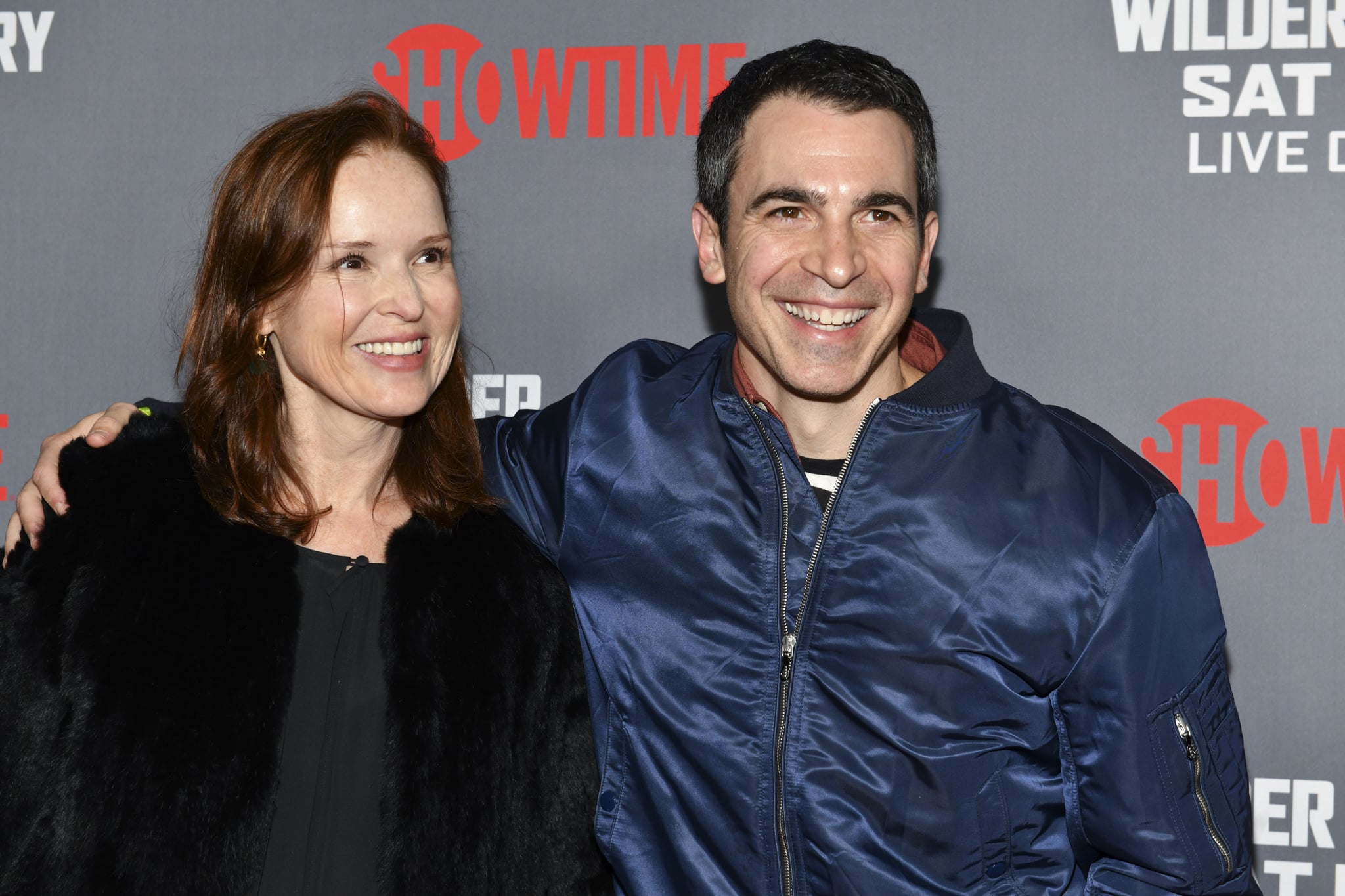 From playing the captivating (and steamy) role of Detective Richard Willis in Sharp Objects to starring as Danny Castellano in The Mindy Project, Chris Messina has been an American heartthrob for quite some time. We hate to burst anyone's Messina crush bubble, buuut he's taken! The exact timeline is a little murky, but the 46-year-old actor has been with producer Jennifer Todd for over a decade. A very successful producer, Todd is known for her work on Must Love Dogs, the three Austin Powers movies, and the 2010 film Alice in Wonderland.
Together, the couple have two boys: their eldest, Milo Montgomery Messina, was born in 2008. Shortly thereafter in 2009, they welcomed their youngest, Giovanni Messina. Having two children so close in age has definitely kept Messina and Todd on their toes; but at the same time, their kids are growing up not just as brothers but as best friends.
In a 2015 interview with Glamour, Messina envisioned what life would be like as Milo and Giovanni got older, and a big part of that was being able to share his favorite movies with them. "I . . . always talk to them and say things like, 'So that's Al Pacino! He's a great actor! You're going to love him when you get older!'" he continued. "I talk about Brando to them. And they sit there thinking, 'What is he talking about?' It's so funny."
Messina may be waiting to teach his sons about some of the greatest actors in Hollywood, but Milo and Giovanni are already showing an interest in movies and producing. "The [seven-year-old] will write scripts, and we'll [perform] them in the house," he said to Glamour, adding that they're obsessed with Singin' in the Rain. However, Milo and Giovanni will have to wait until they're 18 years old before they can start auditioning for their first big acting gig. "My wife is a producer, so we talk about movies a lot, but they'll have to wait till they are 18 to pursue anything in it, if they are even interested," Messina told Glamour. "School plays are fine though, otherwise that's about it." Looks like we'll have to wait awhile until we catch a glimpse of Milo or Giovanni on the big screen!