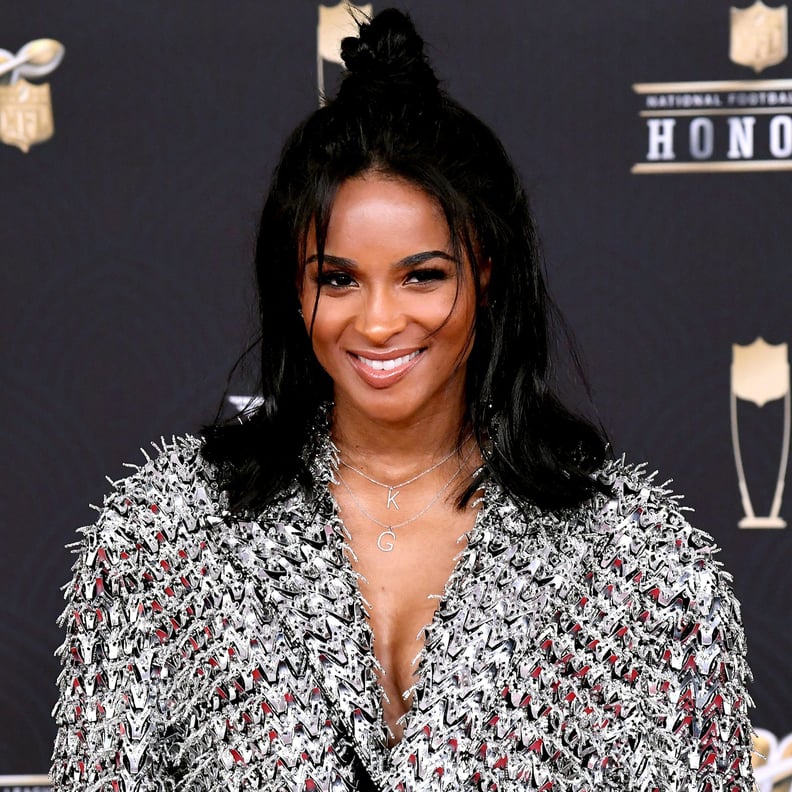 If anyone's a pro at navigating Disneyland with a big family, it's Ciara. The singer and her husband, Russell Wilson, have made the trip with their kids quite a few times, particularly in recent months, during Russell's off-season. And as an avid Disney-goer with three small children — 7-year-old Future, 4-year-old Sienna, and 11-month-old Win — Ciara has an important piece of advice for parents: "Go to Disney with a game plan," she shared, while promoting her latest partnership with All Good diapers.
"When you have kids at different ages, you've got to be strategic about your ride choices," she added. In Ciara's case, when she recently brought baby Win to the park, there wasn't much he could really do as an infant, but he did enjoy the "cute kiddie rides," like The Little Mermaid and Winnie the Pooh rides. "But then there's this point where he can't do anything but just roll around in the stroller . . . There's a whole process that comes along with it when you have a tiny baby rolling around."
Although Ciara's advice may seem pretty standard, some parents may be inclined to just wing it. But take it from the expert — when you have a baby, you have to be extra strategic, whether that means inviting an additional family member or friend to help split up the group or waiting to bring along your youngest until the next trip instead.
While she certainly has a plan in place, Ciara said she usually doesn't tell the kids they're going to Disneyland until the day of. "It's always like, 'We're going!' I'm like a big kid too. I get really excited," she said. Ahead, check out adorable photos of Ciara and her family having a blast at Disneyland.
Ciara and Her Family at Disneyland