Disney World Is Offering a Free Dining Plan For Summer 2020
Disney World Is Offering a Free Dining Plan This Summer — Yes, For Real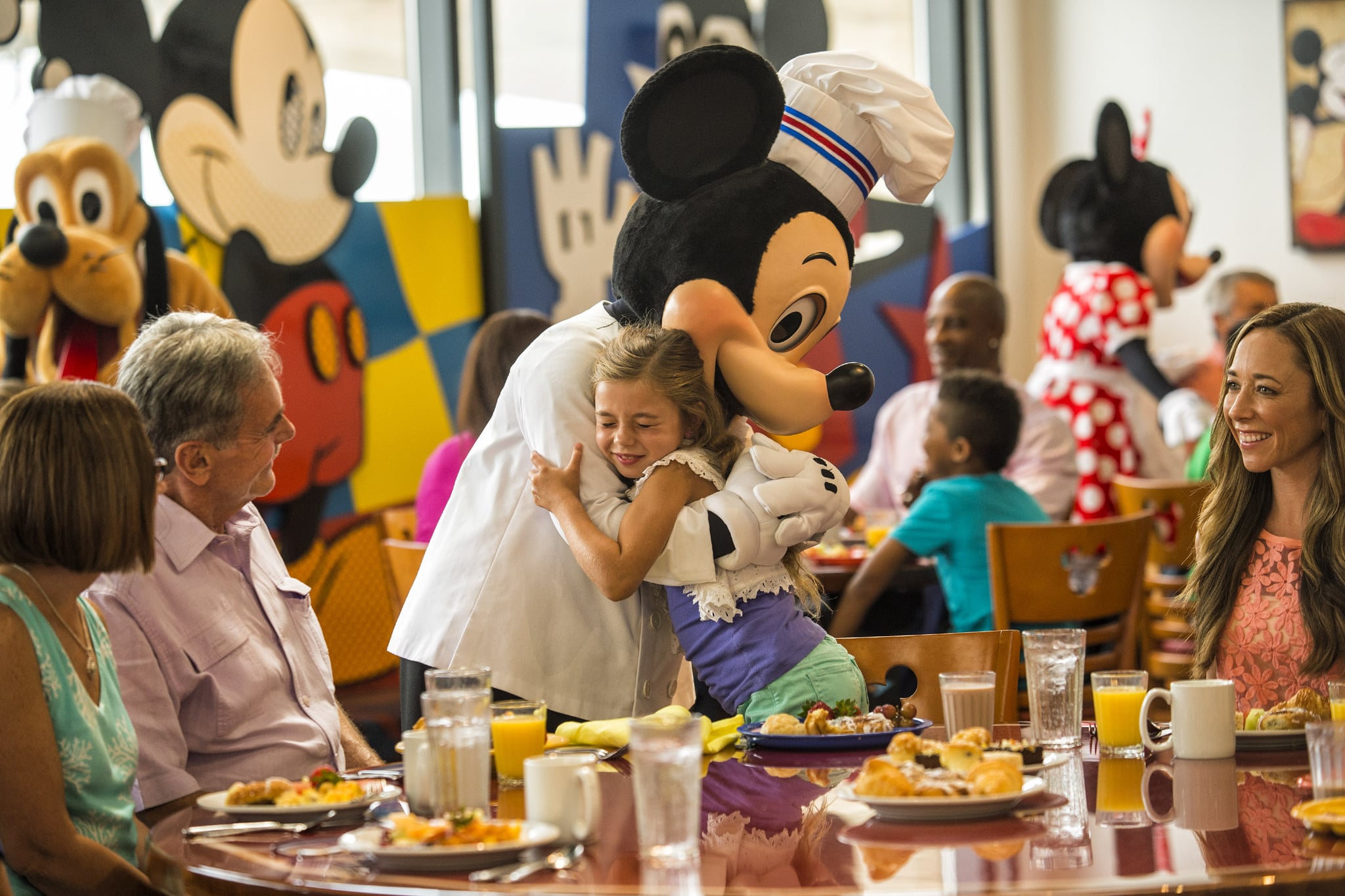 Walt Disney World just unveiled what sounds like a great deal for families going on vacation this Summer — a free Disney Dining Plan! If you've never used the Dining Plan before, it's basically a way to prepay for meals and snacks you want to eat at Walt Disney World.
To take advantage of the free Disney Dining Plan, you must be staying at a Walt Disney World Resort with an arrival date of June 27 and 28, July 5 through 7, or Aug. 29 through Sept. 8, 2020. The package must be booked before Jan. 16, 2020. The Disney Dining Plan comes free when you purchase a nondiscounted five-night/six-day vacation package that includes a room and ticket with Park Hopper.
For guests staying at either the Deluxe Villa Resort Hotels or Deluxe Resort Hotels, you will receive the Disney Dining Plan, which includes one quick service meal, one table service meal, and two snacks or nonalcoholic beverages per person, per night. Table service meals can also be used for character dining and other specialty dining experiences. If you're planning on staying at a Disney Moderate Resort or Disney Value Resort, you're entitled to the Quick Service Dining Plan, which includes two quick service meals and two snacks or nonalcoholic beverages per person, per night.
The Disney Dining Plan has been around for just about 10 years, and families who enjoy trying new eats at Walt Disney World will typically enjoy using the Dining Plan. Our favorite part, though, is that with the Dining Plan, there's no need to carry around your credit cards — everything is paid for with your MagicBand (the same bracelet that you use to get into the parks and into your hotel room), which is super convenient when trying to juggle all your kids' stuff. However, you should note that with the Disney Dining Plan, tips are not included, but you can leave one with your MagicBand.
For the easiest way to get the dining plan included with your room, be sure to book your resort stay by calling Disney's reservation line at (407) 939-5277. The agent on the phone will be able to answer any specific questions you might have and walk you through the exact details of how your family will be able to use the Disney Dining Plan while on vacation.