54 Amazing Things at Disneyland Holiday 2017 That You Simply Can't Miss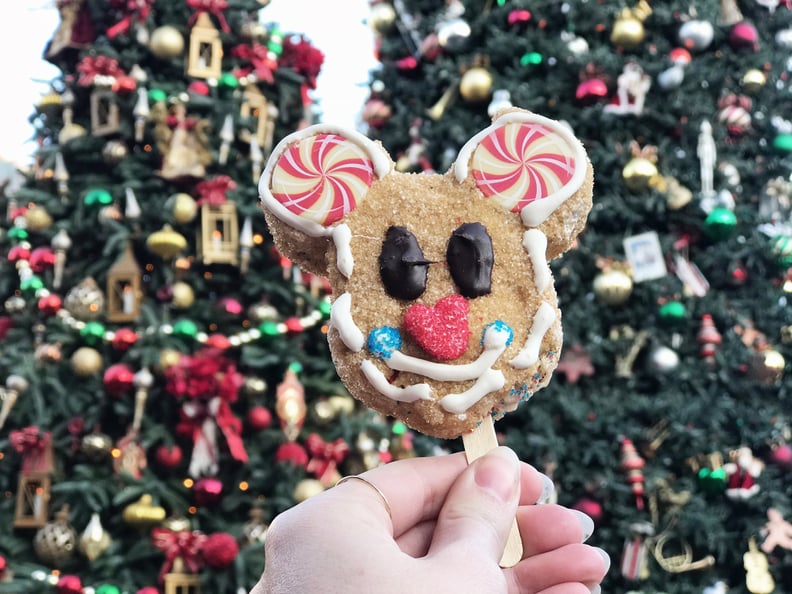 POPSUGAR Photography | Hilary White
Walking into Disneyland is like entering a fairy tale no matter what time of year you go. However, the holidays take that Disney magic and mix it in with holiday cheer, and it makes for the perfect recipe. From festive foods and sweet treats to beautiful holiday decor, special themed surprises, and souvenirs galore, the Disneyland holiday 2017-2018 will make you smile from ear to ear.
The atmosphere is completely contagious at the park during the holiday season — and how could you not get into the spirit as snow falls on Main Street (this actually happens!) and Christmas carols are happily sung everywhere you turn? The festivities are at Disneyland Park and in Disney California Adventure, where the scents of international seasonal food from Festival of Holidays will waft toward you as you make your merry way down Buena Vista Street toward Paradise Bay.
The attention to detail is undeniable, so get into the spirit by checking out all the Holidays at Disneyland have to offer this year.
01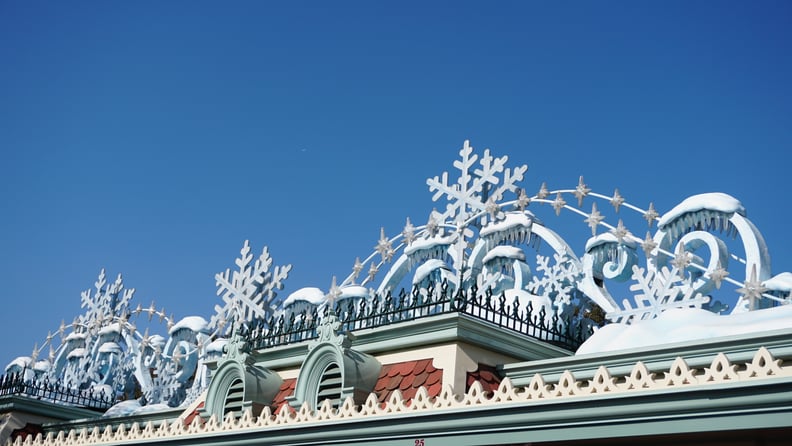 The entrance of Disneyland Park looks like a Winter wonderland.
02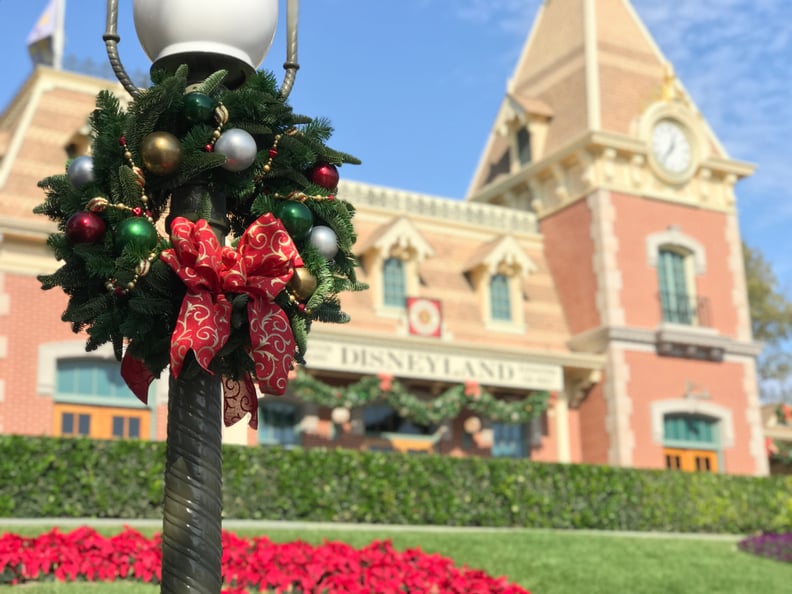 Guests are greeted at Disneyland Main Street Train Station with a hint of the holiday cheer to come upon entering the park.
03
Magic Hour is extra special when the sun rises over the holiday decor throughout the park.
04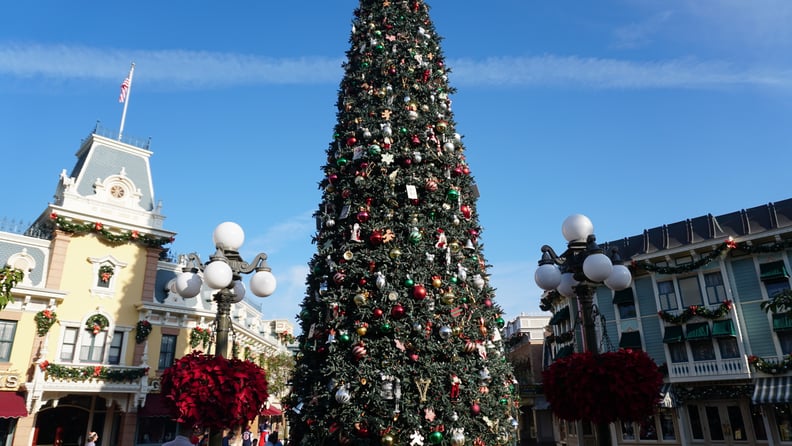 A 60-foot Christmas tree with nearly 1,800 ornaments welcomes park-goers onto Main Street USA.
05
A small Christmas tree stays lit 24/7 throughout the season in memory of Walt Disney and his love of the holiday.
06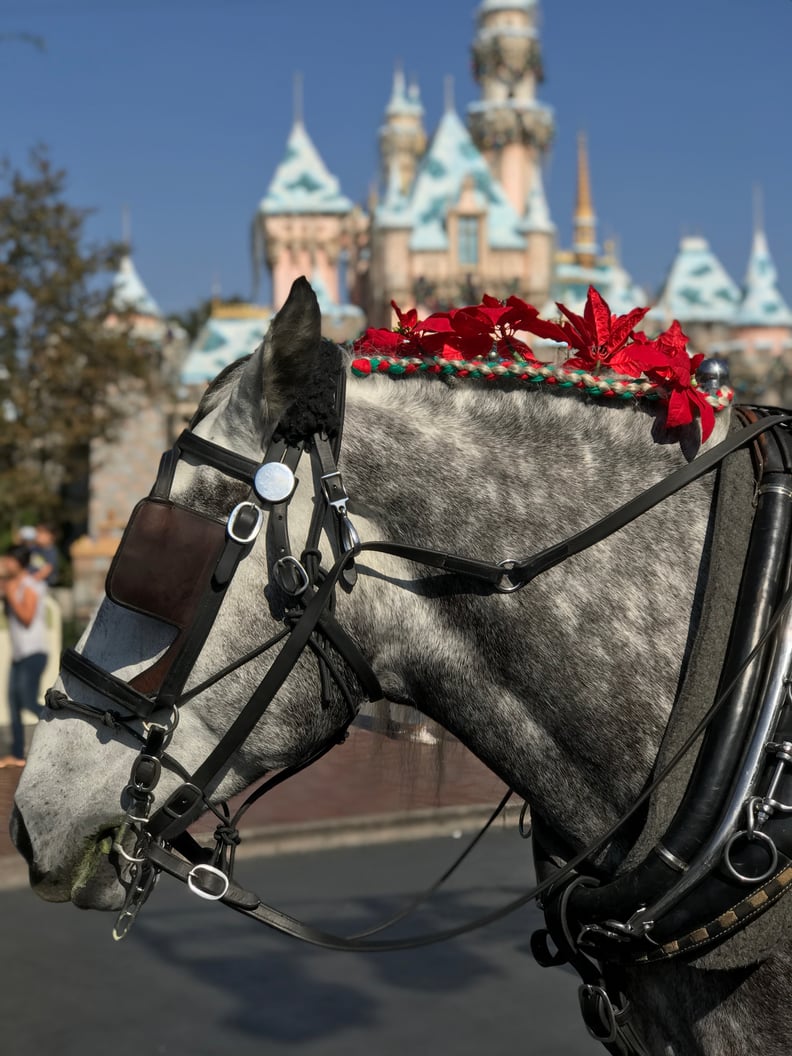 You can ride down Main Street USA in a car pulled by a very festive horse.
07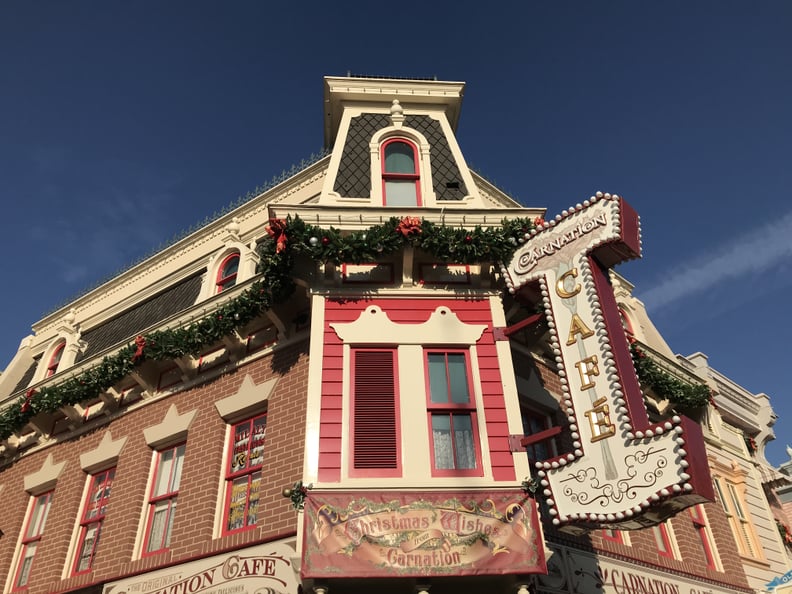 Carnation Cafe is picture perfect this time of year.
08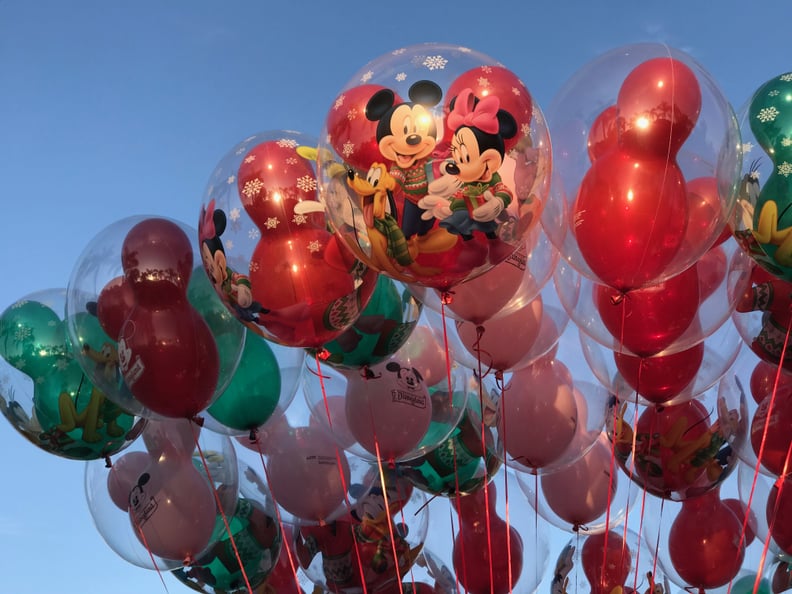 Holiday spirits fly high with themed balloons.
09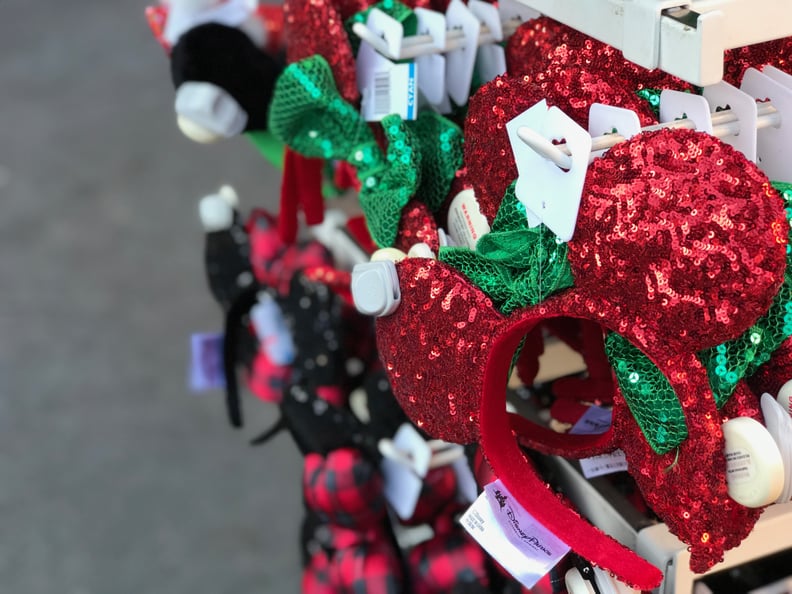 Guests can don their favorite mouse ears — and there are plenty of cute options throughout the resort.
10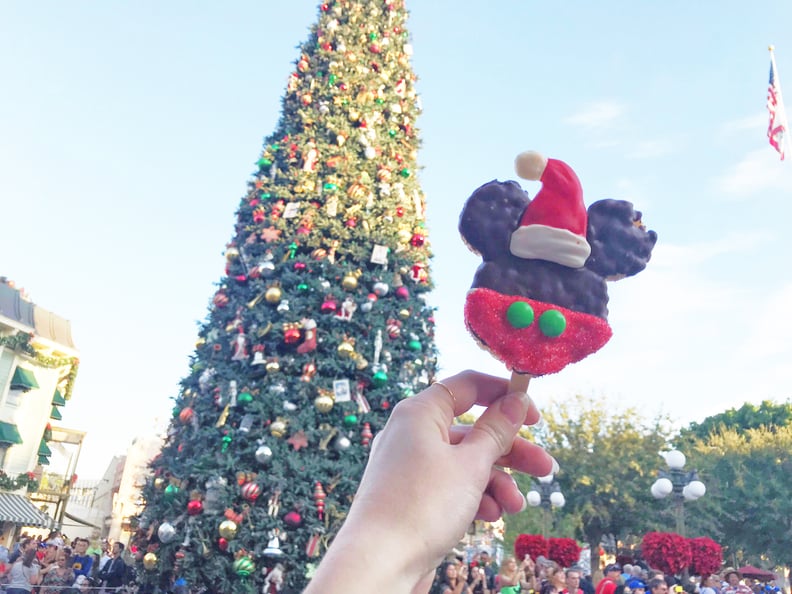 Discovering all of the special holiday treats is part of the fun when visiting at this time of year.
11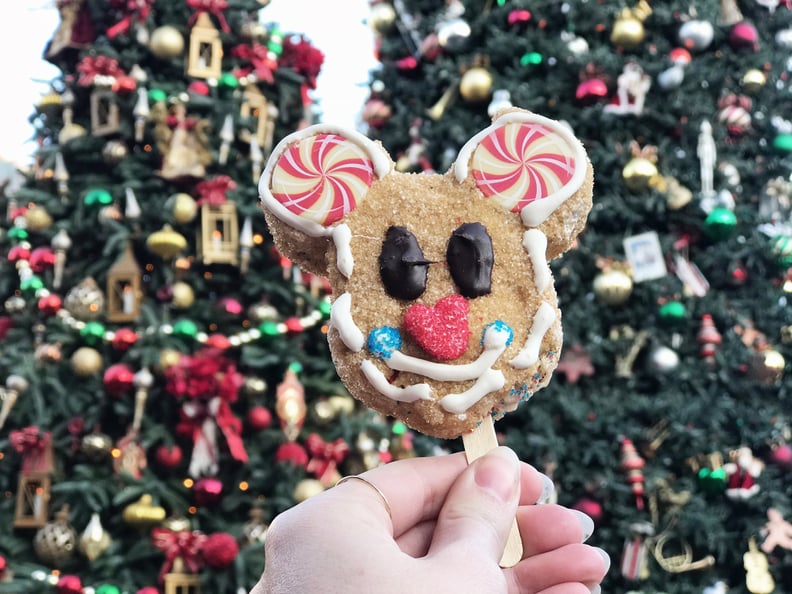 You can get a holiday Mickey Mouse crisped rice treat.
12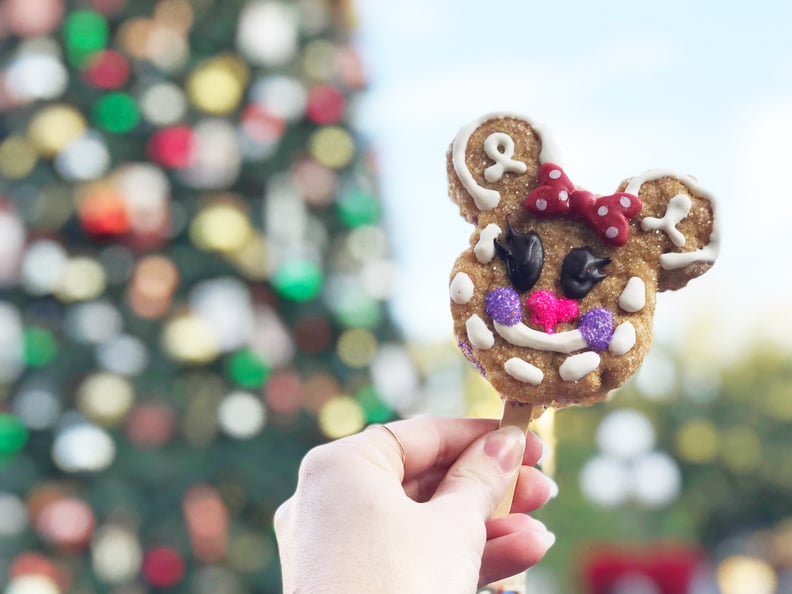 And a Minnie Mouse one, too!
13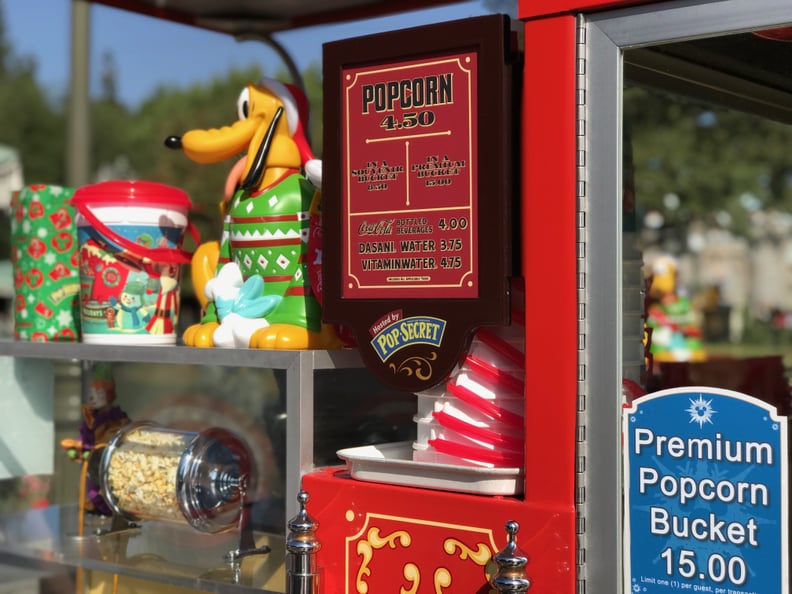 Your regular old popcorn snack box gets a festive spin.
14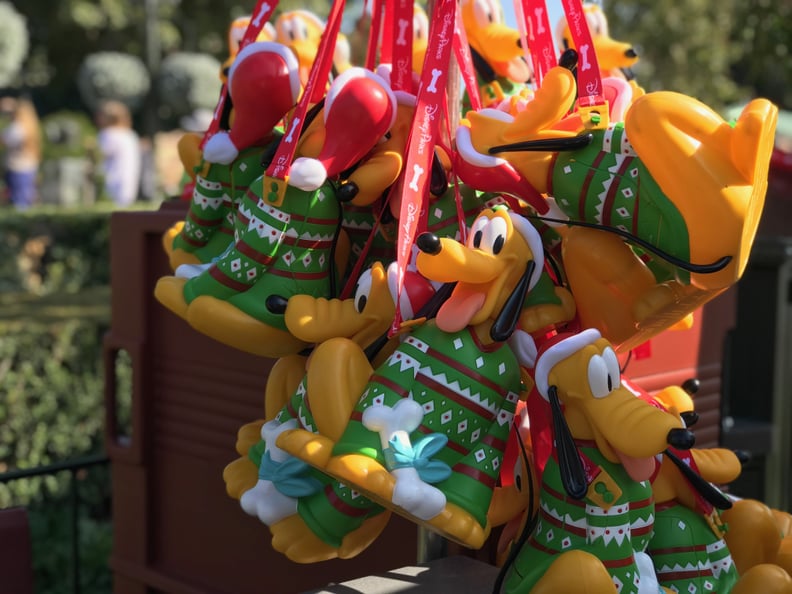 You can find popcorn buckets with Pluto in a Christmas sweater all around Disneyland park.
15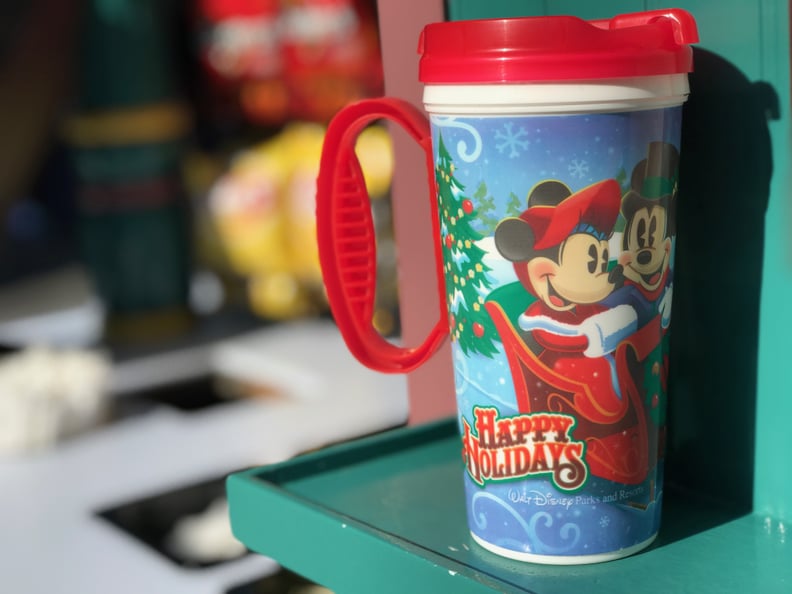 Get a warm wintry refreshment in a "Happy Holidays" travel mug.
16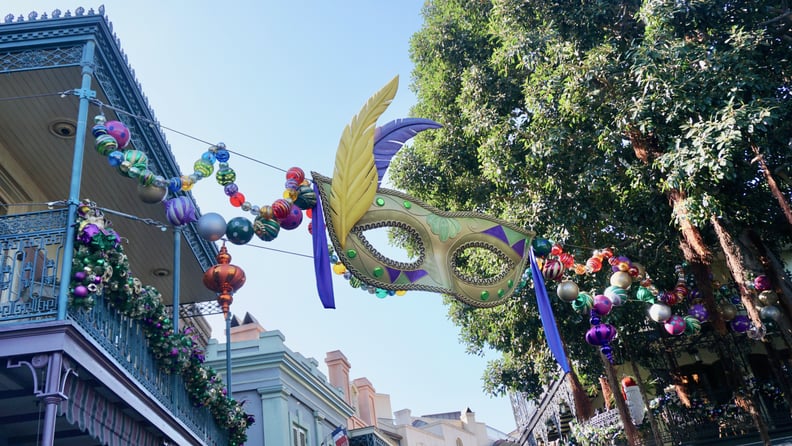 New Orleans Square is even more magical this time of year!
17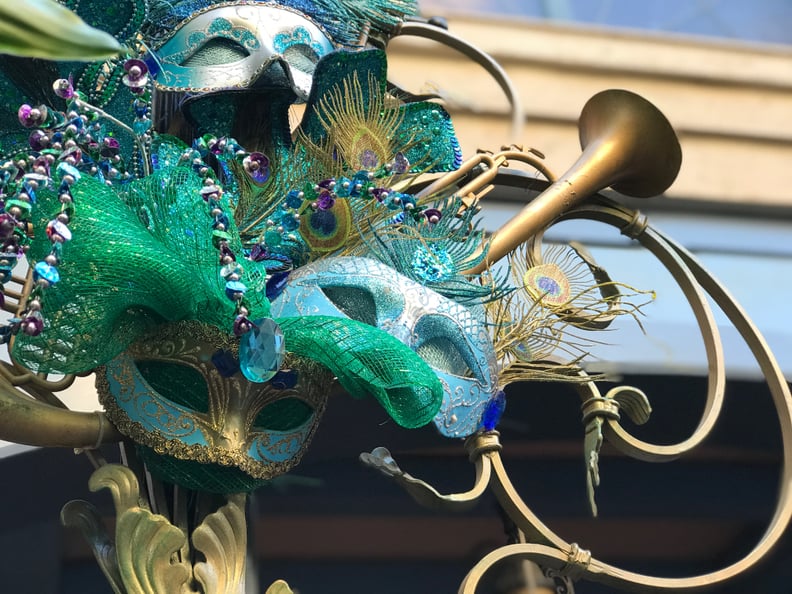 The details in each section of the park — especially New Orleans square! — are completely stunning.
18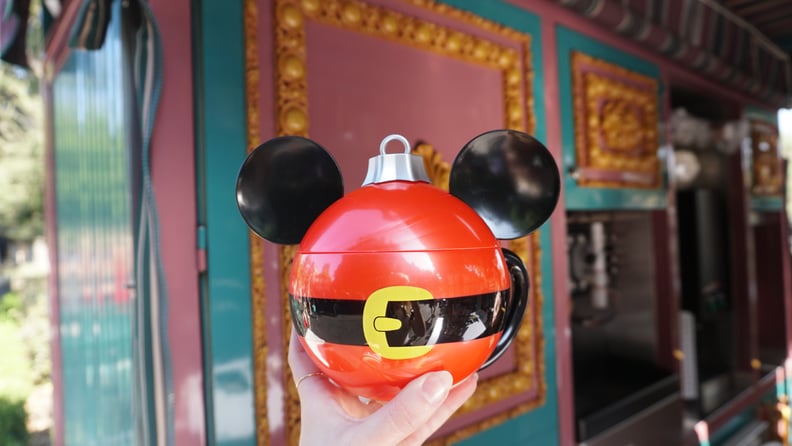 Disneyland resort fruit carts sell a Mickey ornament stein for fruit and drinks.
19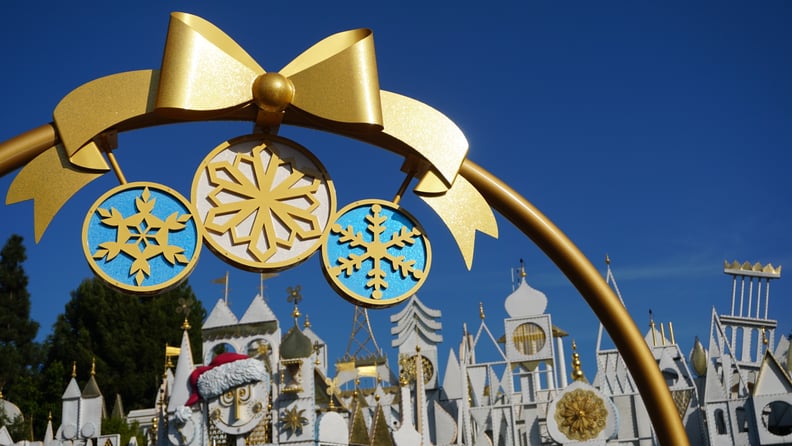 It's a Small World gets dressed up for the holidays with icicles, a snowman, and 10-foot-wide snowflakes.
20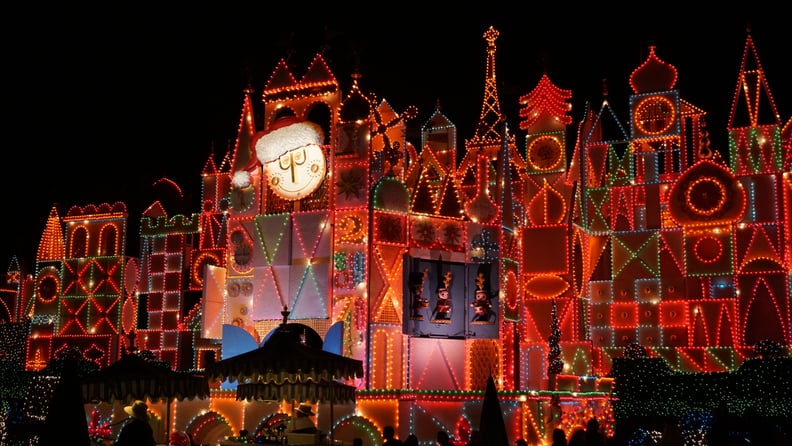 The ride transforms into It's a Small World Holiday.
21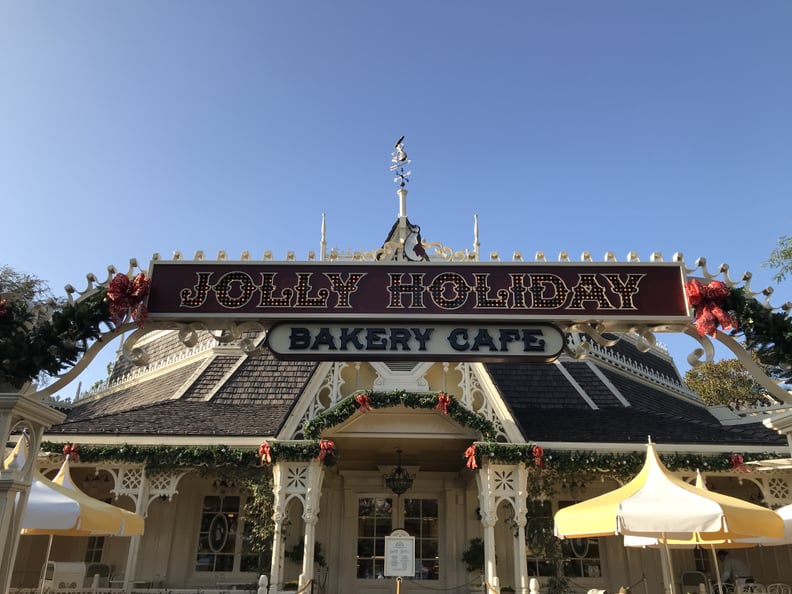 Jolly Holiday Bakery Cafe offers seasonal selections.
22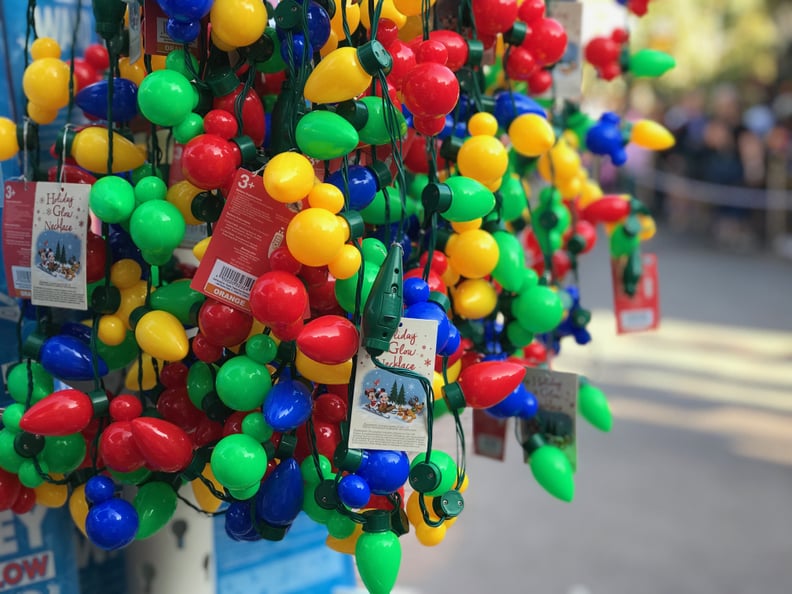 You can brighten up the parks with a string lights necklace that actually lights up!
23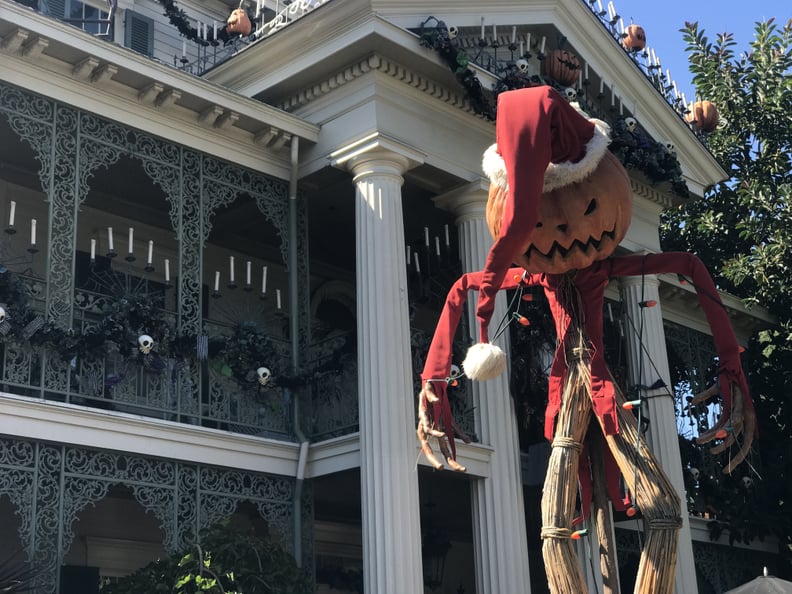 Haunted Mansion Holiday takes over the popular attraction.
24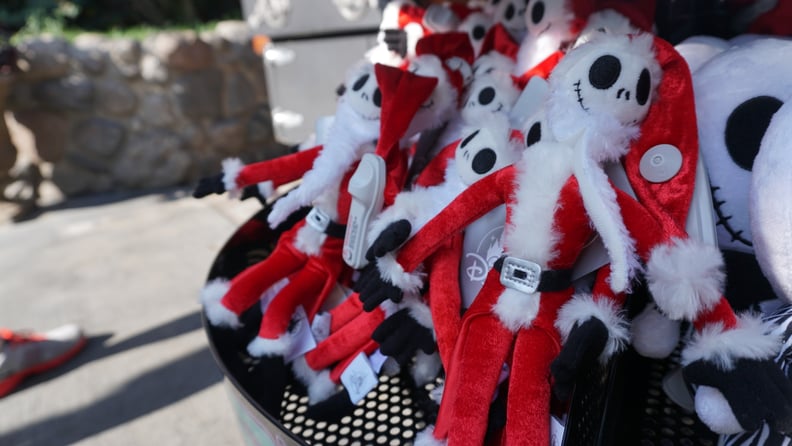 The souvenirs are too cute to pass up!
25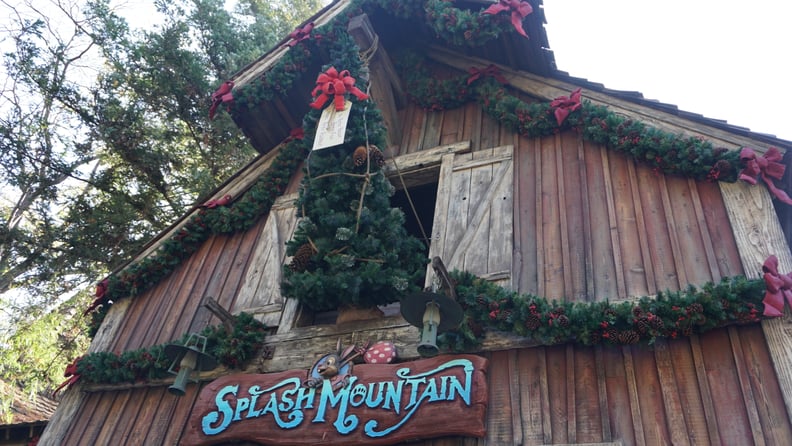 Splash Mountain boasts its own tree hanging high up above the street.
26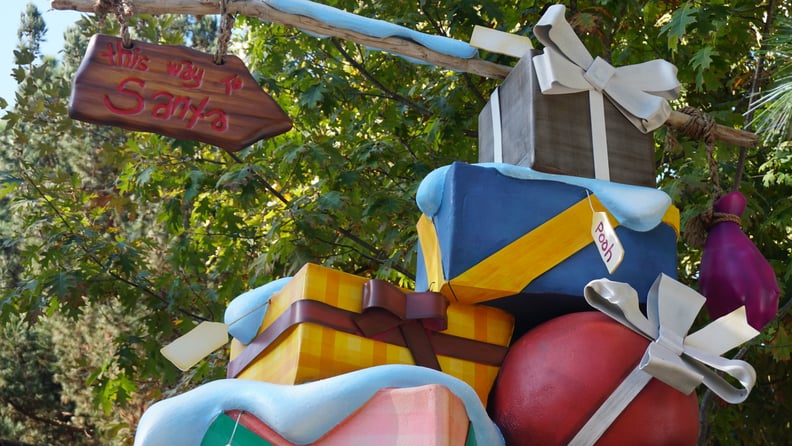 You can visit Santa Claus at Pooh's Thotful Spot in Critter Country at Disneyland Park.
27
Sleeping Beauty's Winter Castle shines with ornaments, wreaths, and more.
28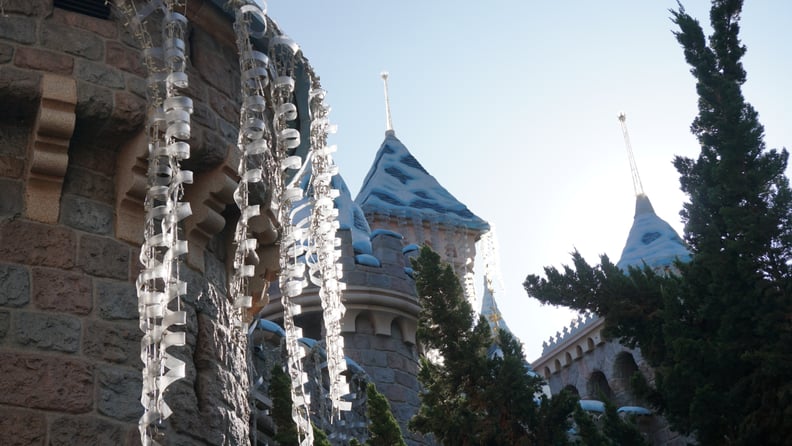 The way the icicles hanging from Sleeping Beauty's castle catch the sunlight is stunning.
29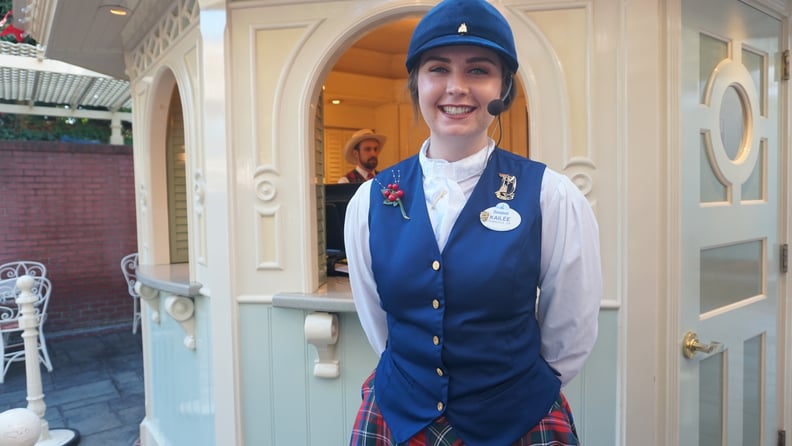 You can take special holiday-themed guided tours of the park.
30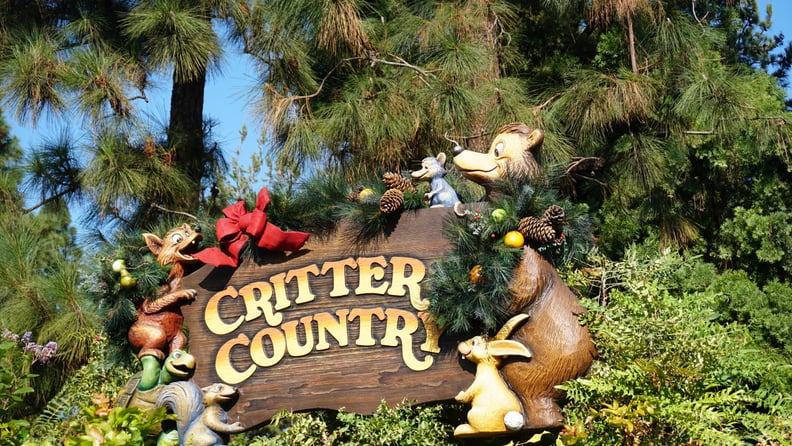 Critter Country gets a holiday look that's unique to that area of the park.
31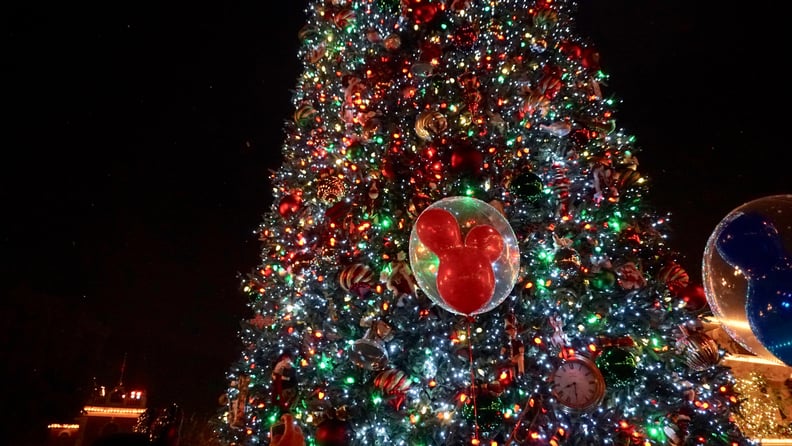 Snow falls on Main Street as a grand finale to the Believe . . . in Holiday Magic fireworks show.
32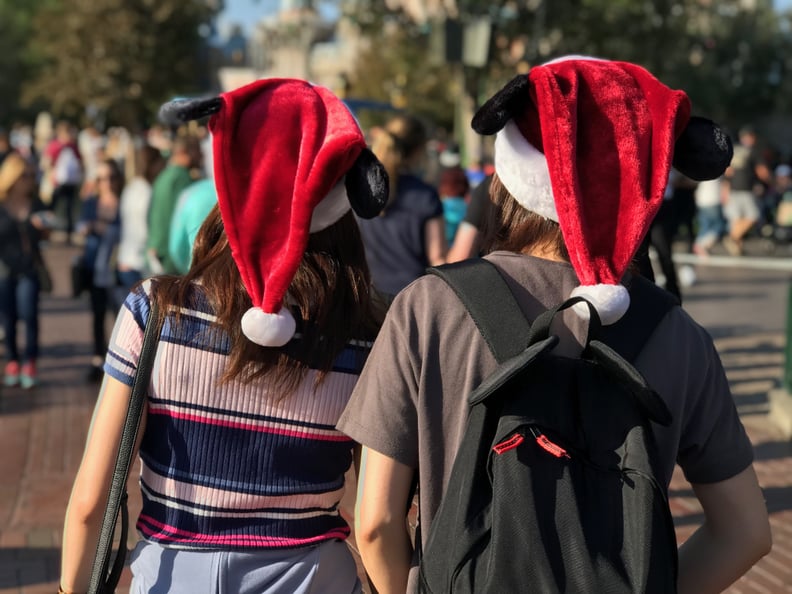 Park-goers celebrate the season in style!
33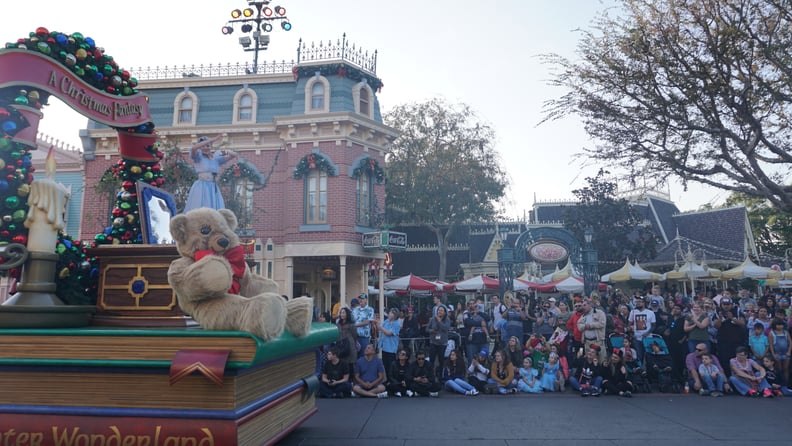 A Christmas Fantasy parade features a procession of princesses, tin soldiers, Disney favorites, and Santa Claus himself!
34
The night ends with the Believe . . . in the Holiday Magic fireworks show.
35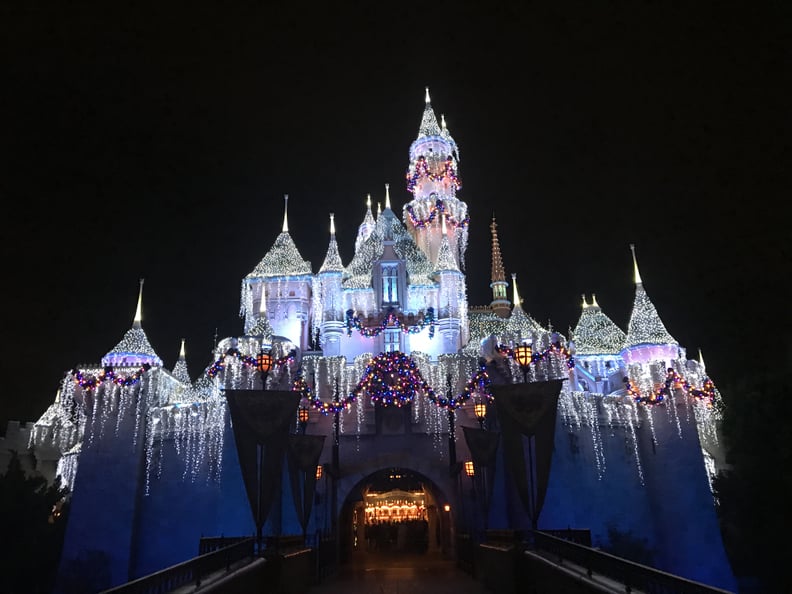 Perhaps the best part of it all is the shimmering castle lit up at night by more than 50,000 LED lights.
36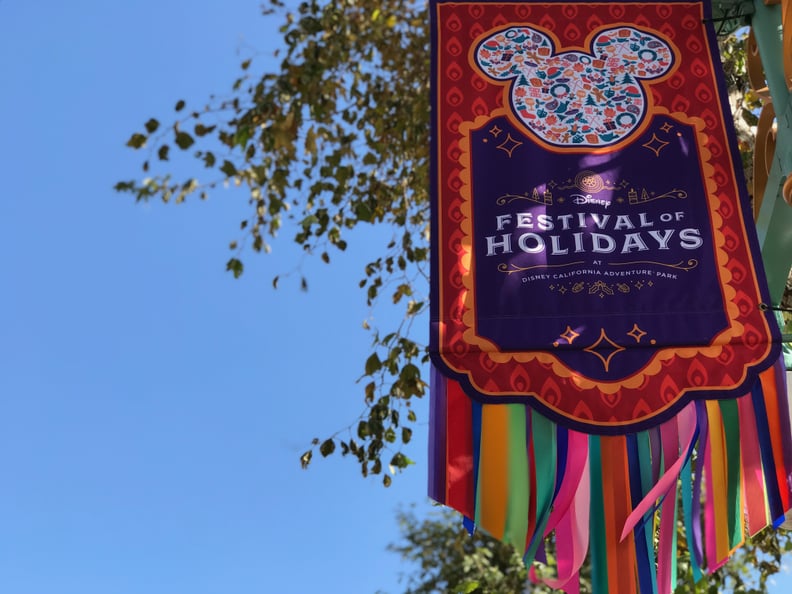 Festival of the Holidays is back with sights, sounds, and tastes of cultural festivities from around the world.
37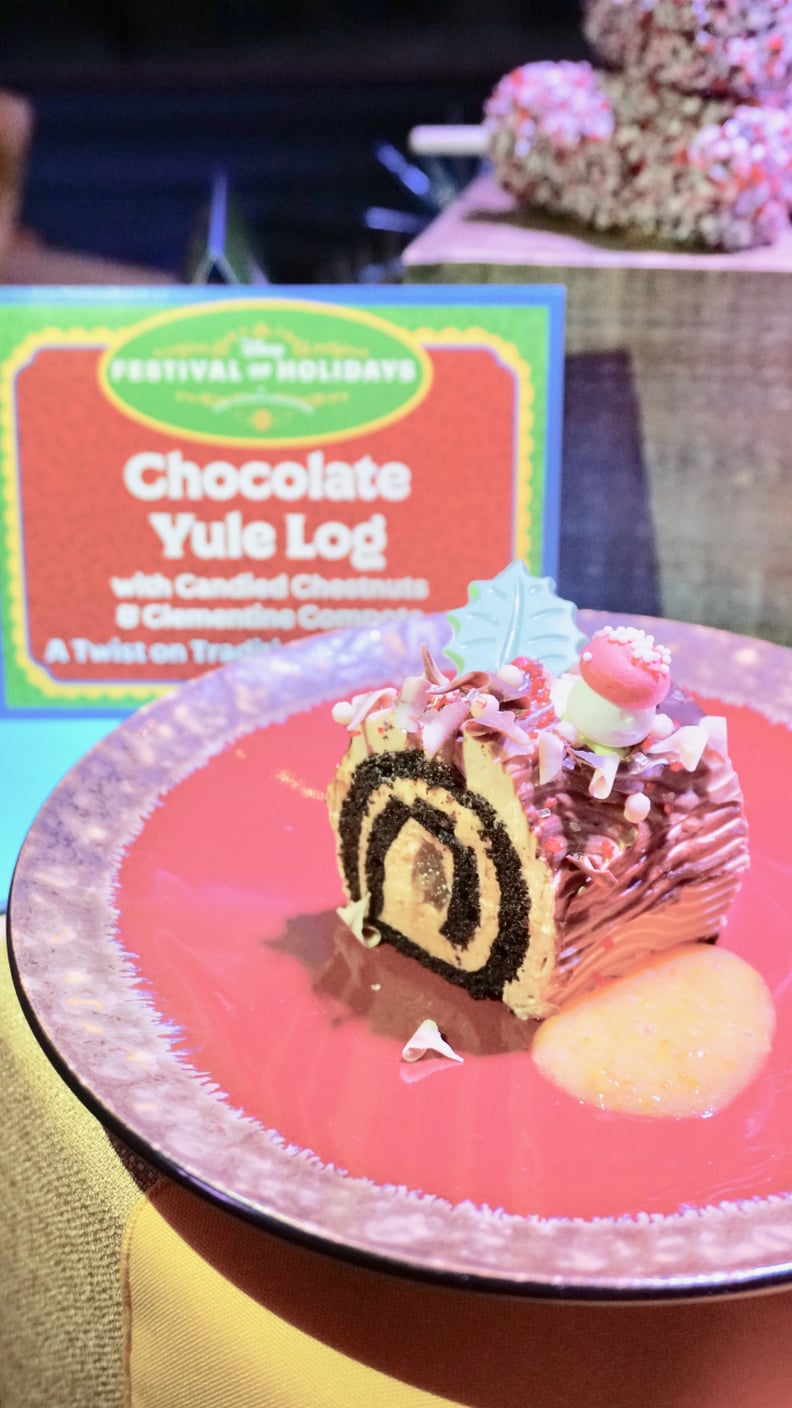 The Festive Foods Marketplace serves multicultural holiday fare and delicious sweet treats!
38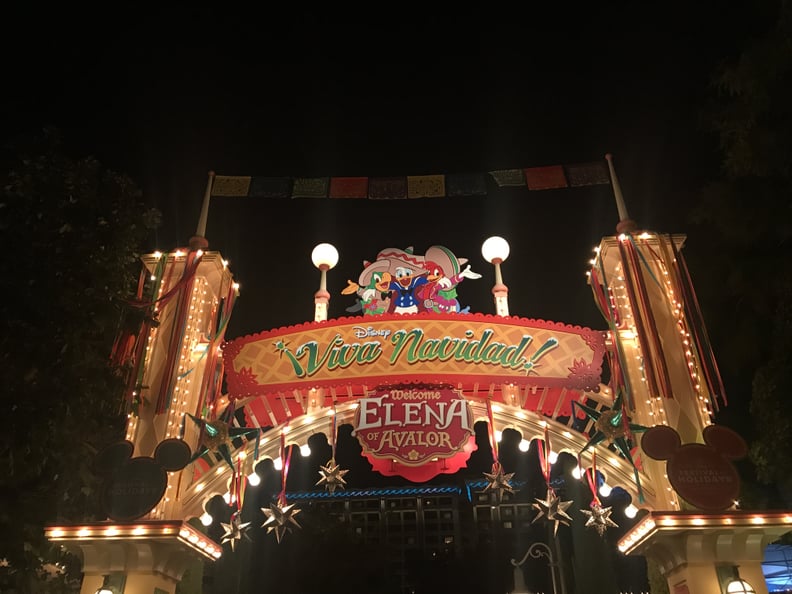 ¡Viva Navidad! celebrates the season by highlighting Latin cultures.
39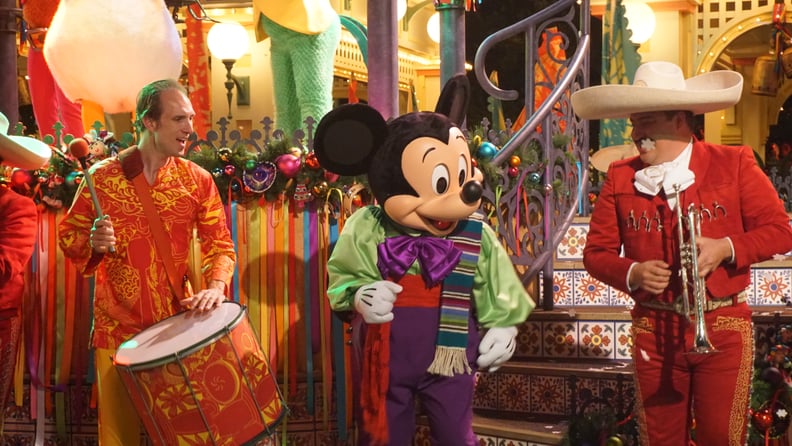 The ¡Viva Navidad! street party features authentic music, dances, decor, and crafts.
40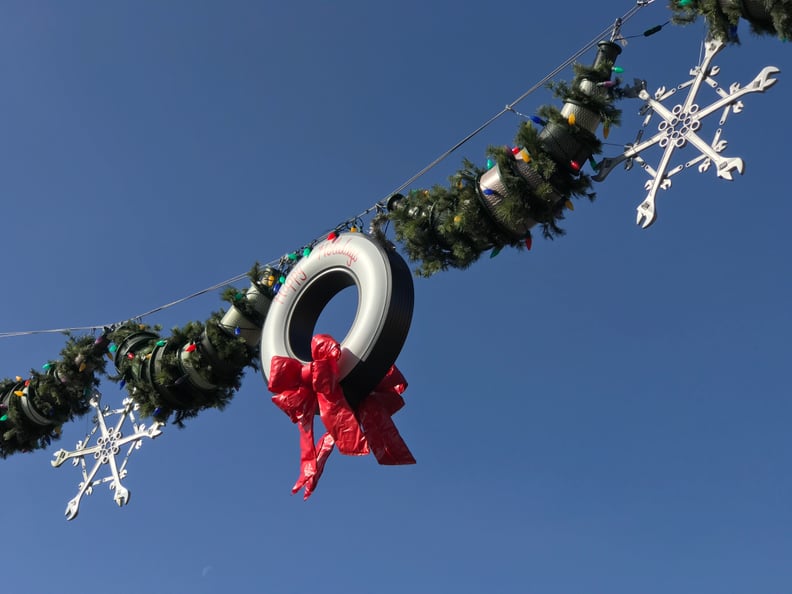 Tire wreaths hang high over the main street of Cars Land.
41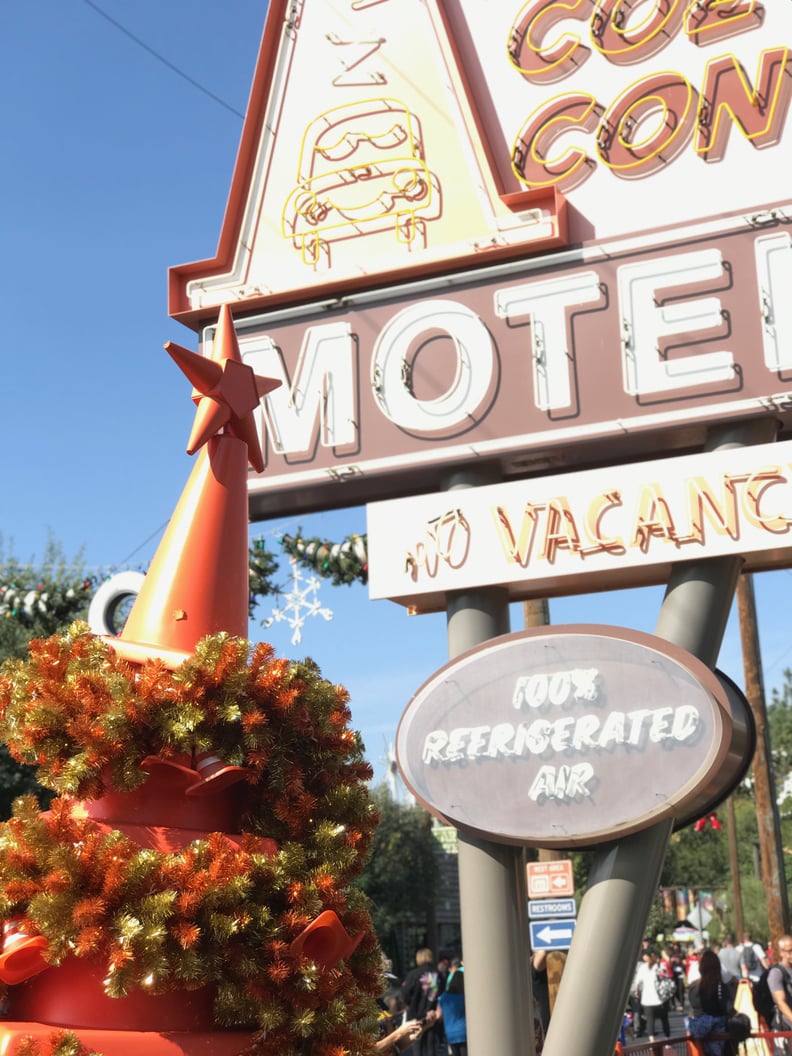 Festive fun can be found all over Cars Land!
42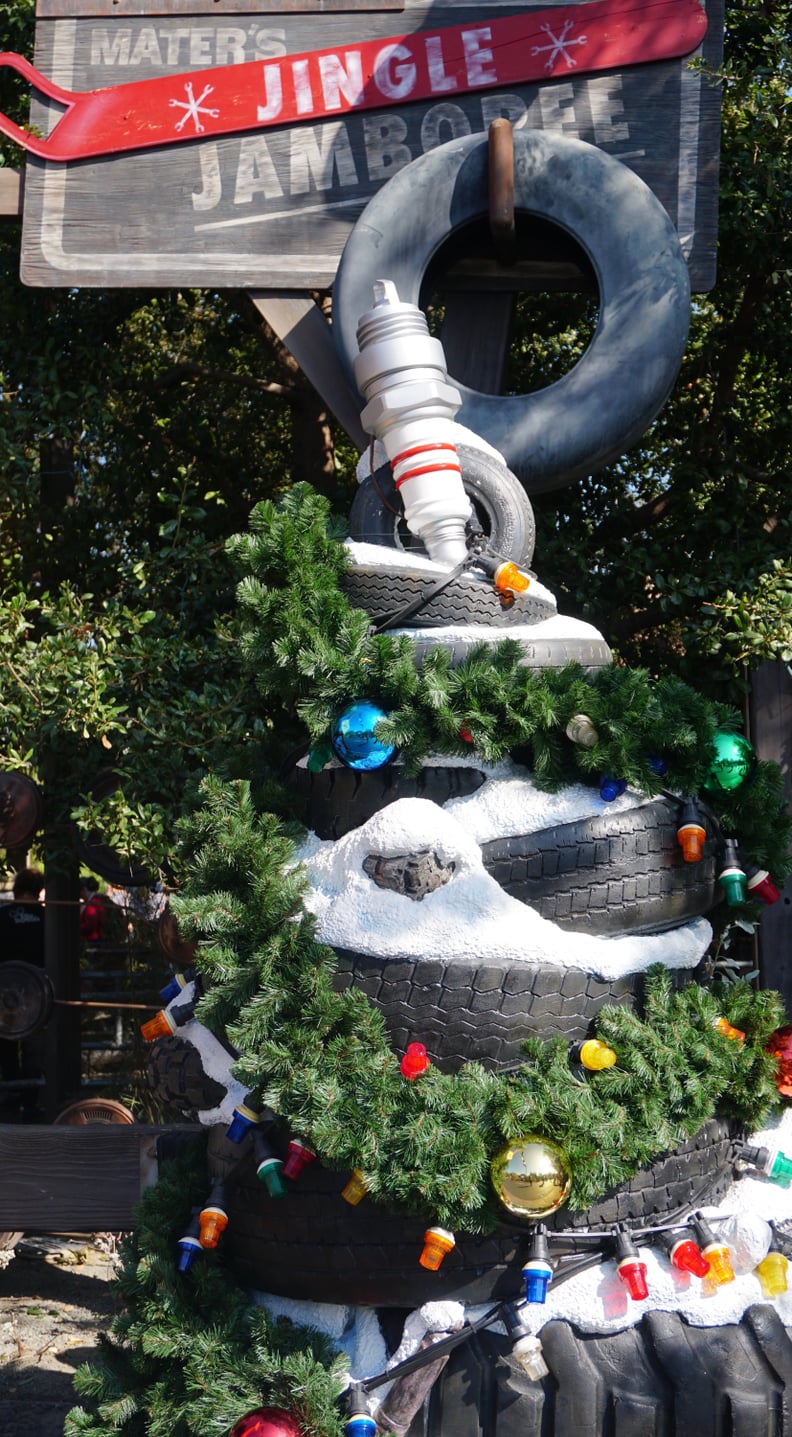 Mater's Junkyard Jamboree in Cars Land becomes Mater's Jingle Jamboree.
43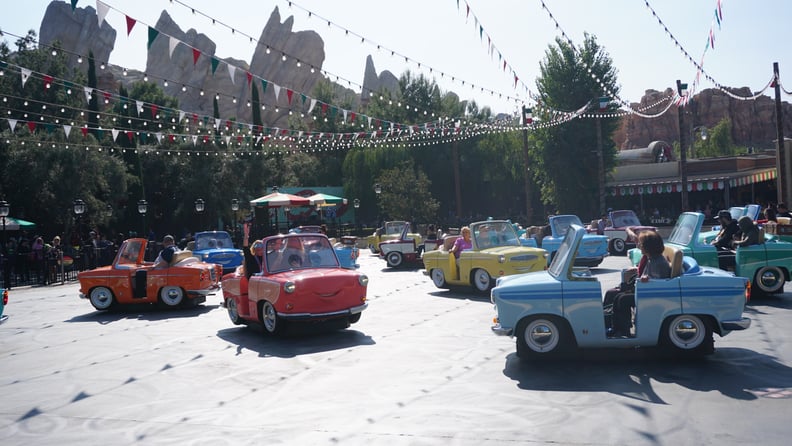 Luigi's Rollickin' Roadsters becomes Luigi's Joy to the World.
44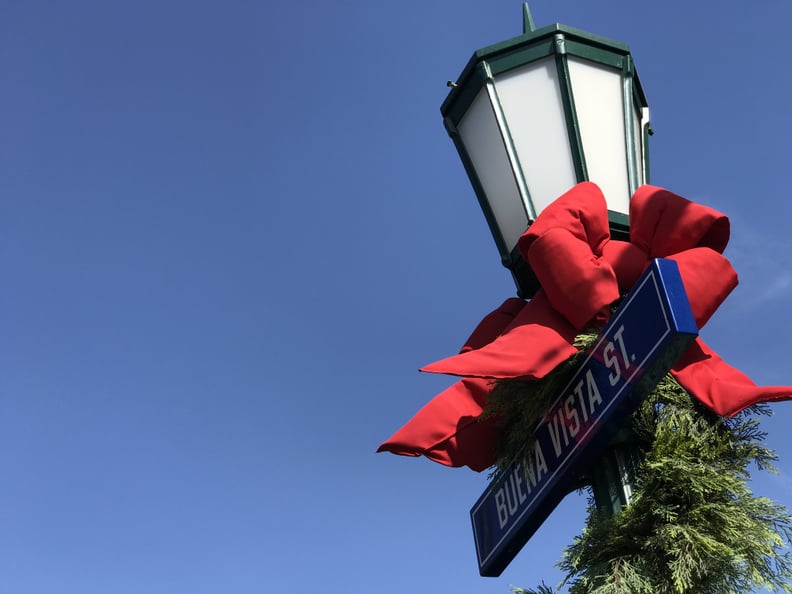 Carthay Circle along Buena Vista street features a 1920s-inspired theme.
45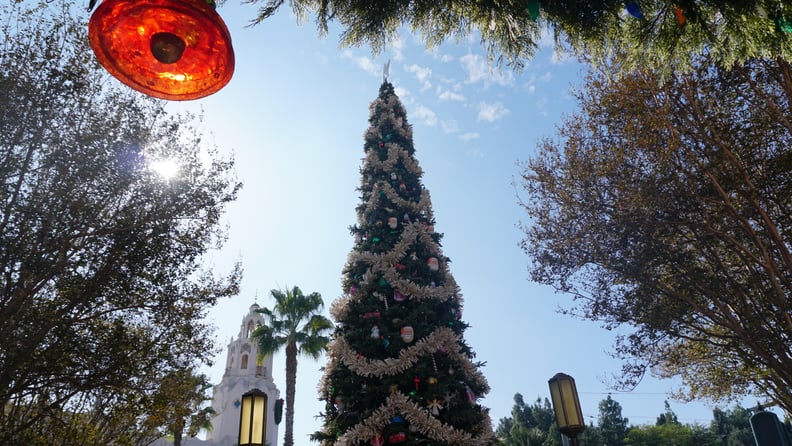 A 50-foot Christmas tree featuring vintage-style ornaments sits in the center of Carthay Circle.
46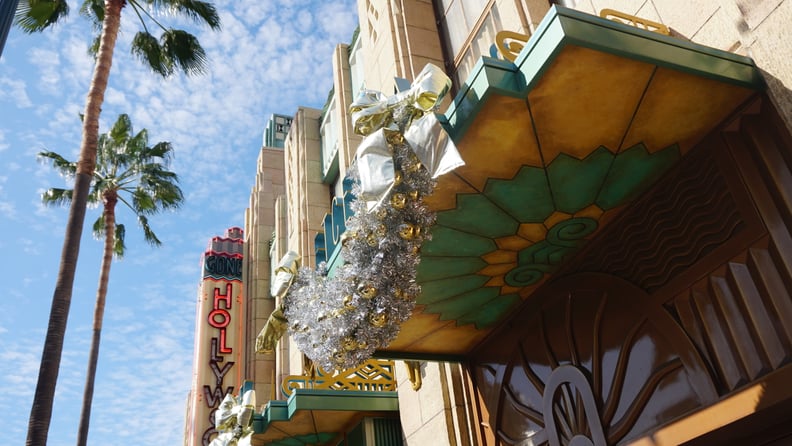 The 1920s theme was created to reflect how Los Angeles appeared when Walt Disney first moved to California.
47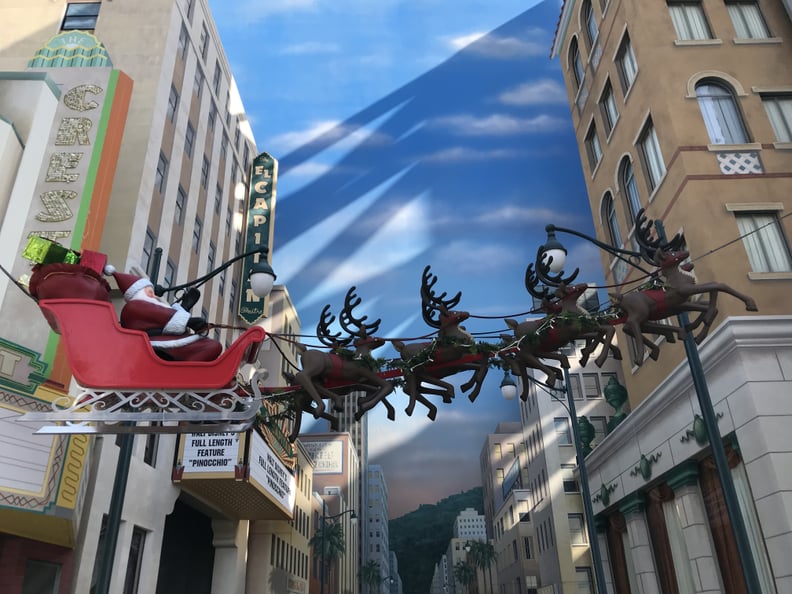 Santa Claus and his sleigh sail over Hollywood in Disney California Adventure.
48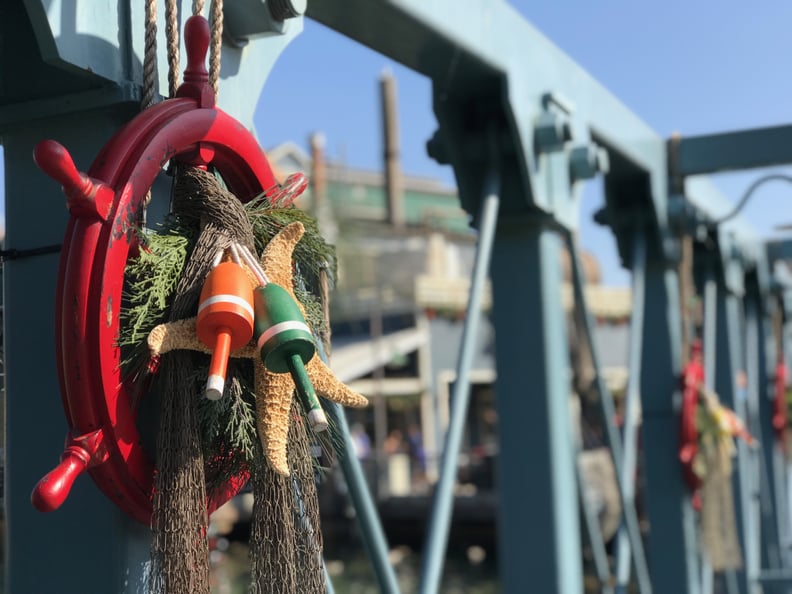 The bridge to Paradise Pier even has festive nautical touches!
49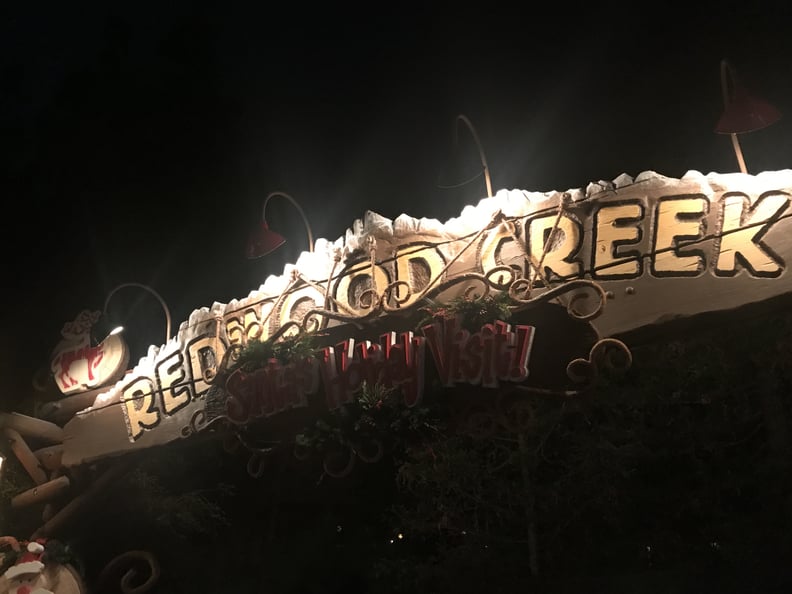 Guests can play interactive games at Santa's Holiday Visit at Redwood Creek Challenge Trail in California Adventure.
50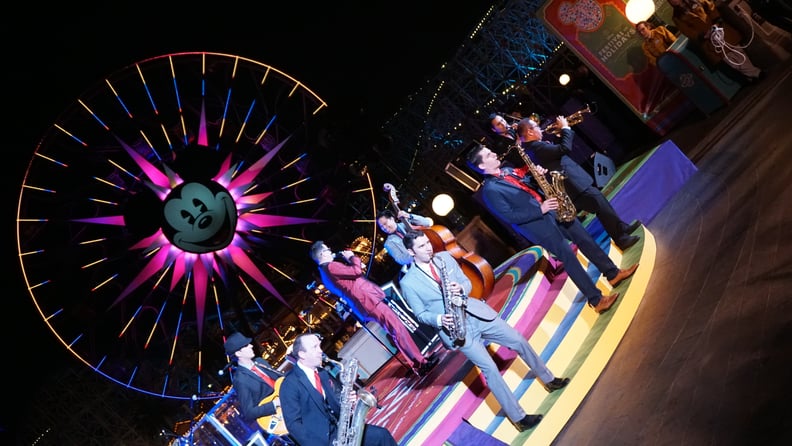 There are new Holiday Sunset Concerts at Paradise Pier with live performances from Phat Cat Swinger and Mariachi Divas.
51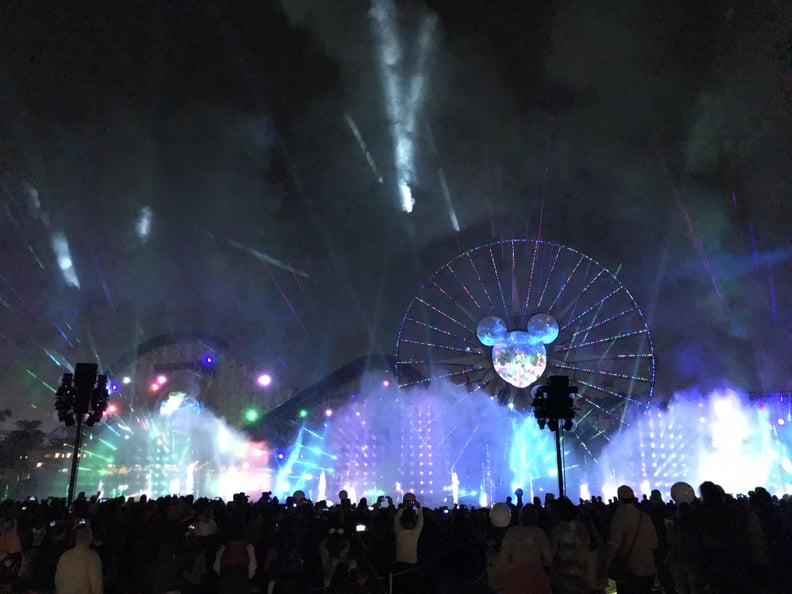 The World of Color — Season of Light nighttime spectacular illuminates Paradise Bay with a Winter fantasy show.
52
You can deck your own halls with all of the Disney ornaments available at the park and Disneyland resort hotels.
53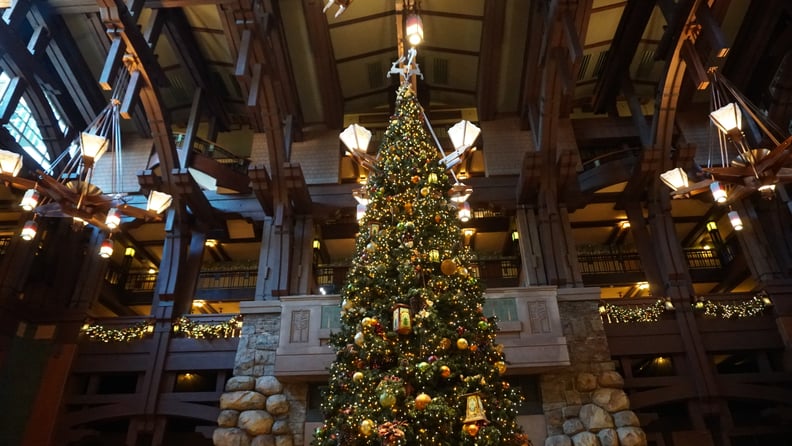 Nothing will put you in the spirit like the lobby of Disney's Grand Californian Hotel & Spa in Downtown Disney.
54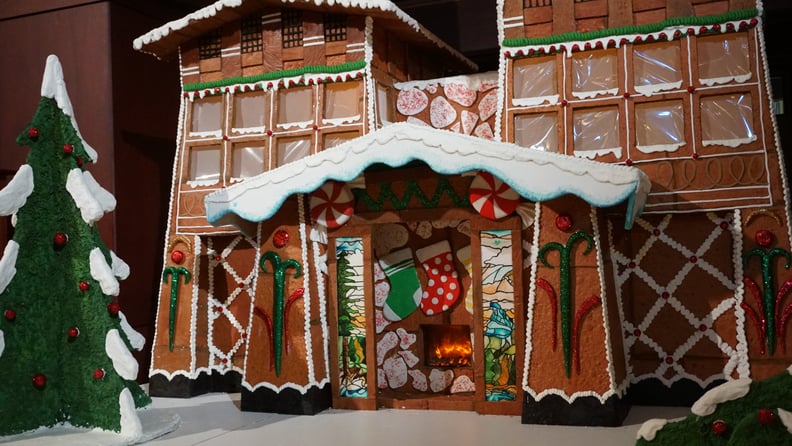 In the lobby, there's a huge gingerbread house made from real ingredients. It smells absolutely delicious!