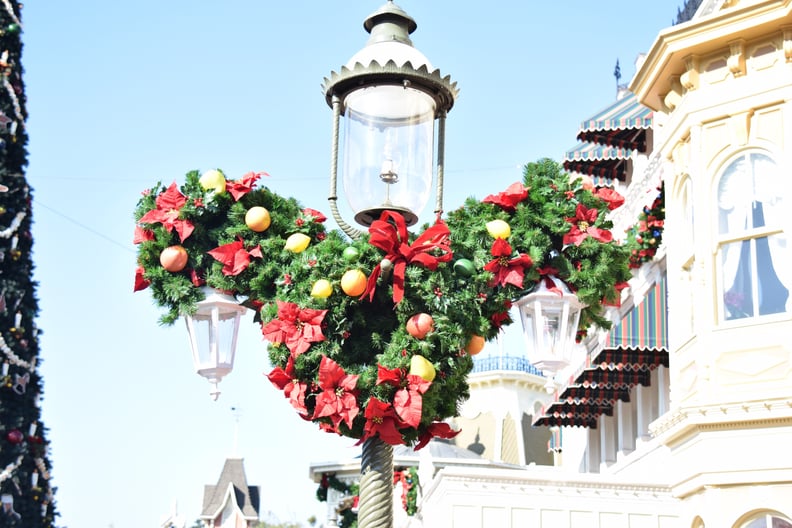 POPSUGAR Photography | Rebecca Gruber
POPSUGAR Photography | Rebecca Gruber
01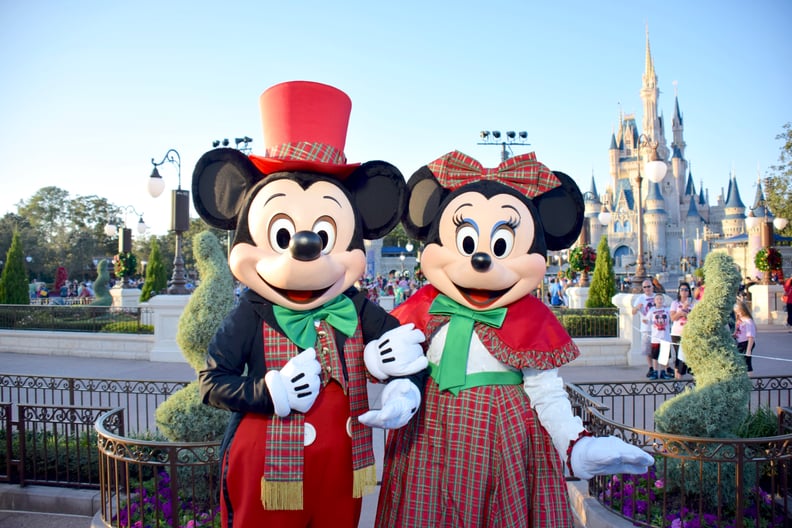 Characters in Costumes
Throughout the holidays, Mickey, Minnie, and the gang can be spotted in festive costumes.
02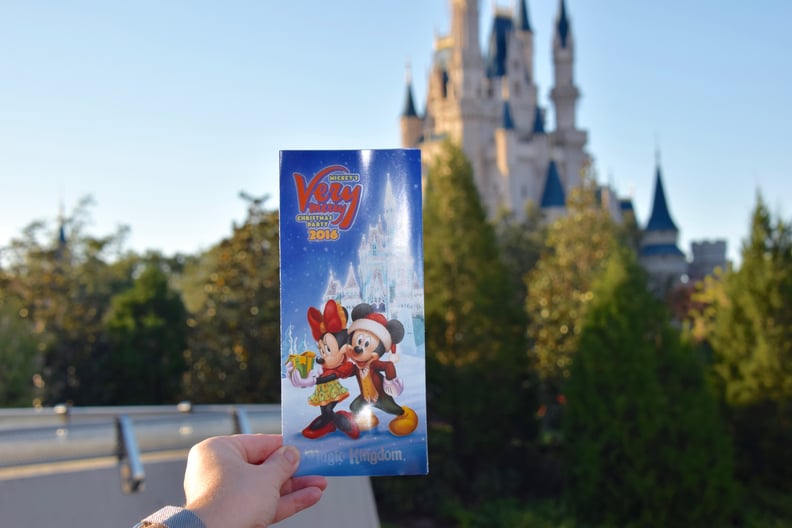 Mickey's Very Merry Christmas Party
On select nights between Nov. 9 and Dec. 22, Disney closes early for the specially ticketed Mickey's Very Merry Christmas Party. Though pricey — tickets start at $90 for kids under 10 and $95 per adult ticket — the show packs a lot of bang for your buck and is one that true Disney fans don't want to miss. We're talking three shows at Cinderella's castle, a giant holiday parade, holiday treats handed out throughout the park, and access to rides well past midnight.
One of the big benefits of Mickey's Very Merry Christmas Party is that ticket holders can enter the park beginning at 4 p.m. and the park is cleared out at 7 p.m. — only those with wristbands for the event can stay or enter the park. That means slightly smaller crowds and shorter wait times at popular rides. Yes, it's a late night, but the holidays are magical, right?
03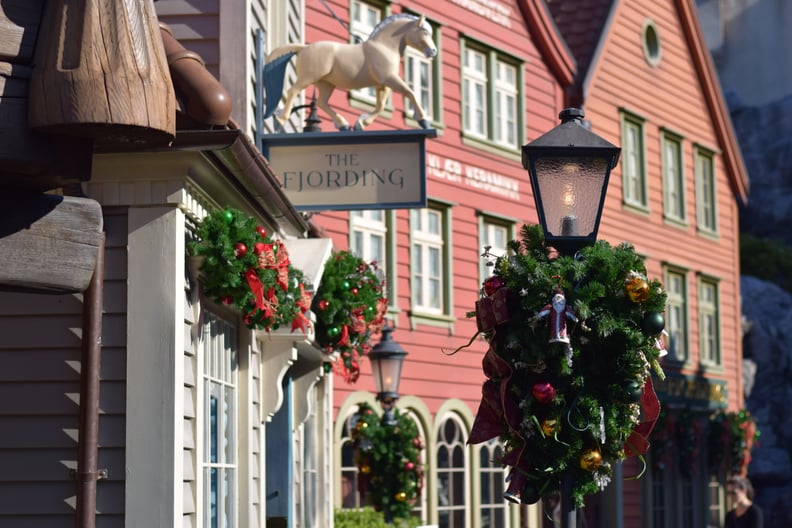 International Festival of the Holidays at Epcot's World Showcase
Epcot's International Festival of the Holidays gives families a chance to taste holiday foods from around the world without ever leaving Orlando. From Nov. 19 through Dec. 30, kids can give their taste buds a workout with a variety of flavors, including:
Germany: Sauerbraten With Red Cabbage and Spätzle or an Artisan Cheese Plate
Morocco: Triangle Honey Briwat with Almond Paste, Rose Water and Toasted Sesame Seeds
Italy: Crespelle di Mele (Cinnamon Apple Fritters) and Panettone Cake
France: Bouche de Noel au Chocolat (Slice of Chocolate Chirstmas Yule Log)
China: Mongolian Beef Bao Bun and a Fortune Cookie
Mexico: Tostada de Tinga and Buñuelo Navideño (Thin, Fired Pastry with Honey, Cinnamon, and Brown Sugar)
America: Slow-Roasted Turkey with Stuffing, Mashed Potatoes, Green Beans, and Cranberry Sauce
Canada: Pecan Maple Bark Popcorn and Maple Bûche de Noël (Maple Mousse rolled in Gingerbread Chiffon Cake with Cranberry Sauce and Pecan Crumble)
Japan: Cinnamon Mochi Cake
The Caribbean: Shredded Beef Tamale with Avocado Crema and Cilantro Rice and Three Kings Bread
04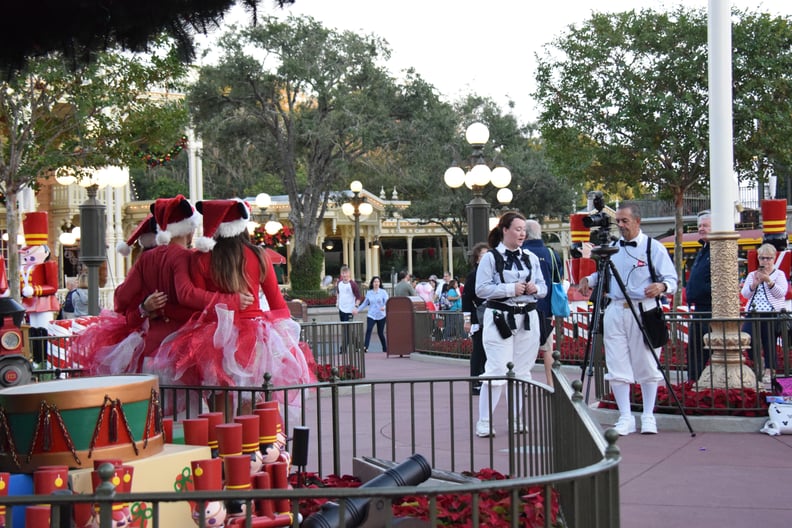 Unique Holiday Card Photos
With a little pre-planning and an early December visit to the park, you can stage a holiday card photo that has a little Disney magic mixed into it. Photos taken by the photographers in the park can be purchased via two packages — one that includes photos from your entire stay, and one that includes photos from a select day. Tip: You can also ask the photographers to use your camera so you don't have to pay for the photo!
05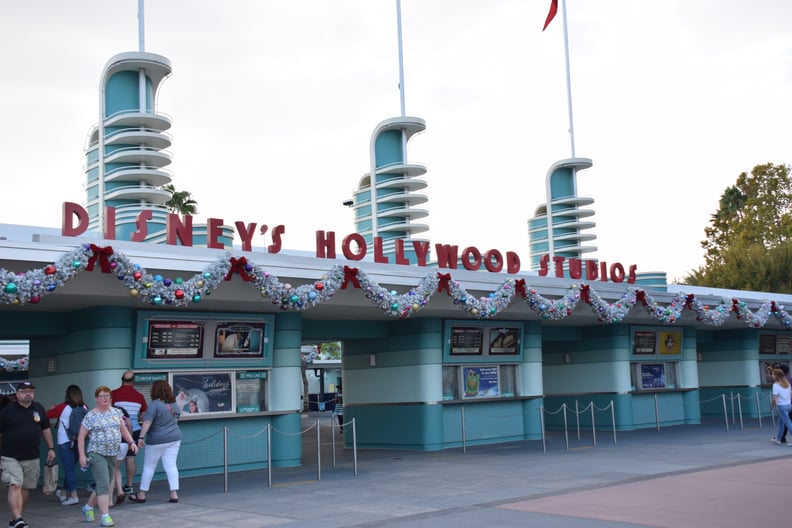 Minnie's Holiday Dine
Over at Hollywood Studios between Nov. 6 and Jan. 7, families can join Minnie Mouse for Minnie's Holiday Dine at Hollywood & Vine, a festive dinner with Minnie, Donald Duck, Daisy Duck, and Santa Goofy!
06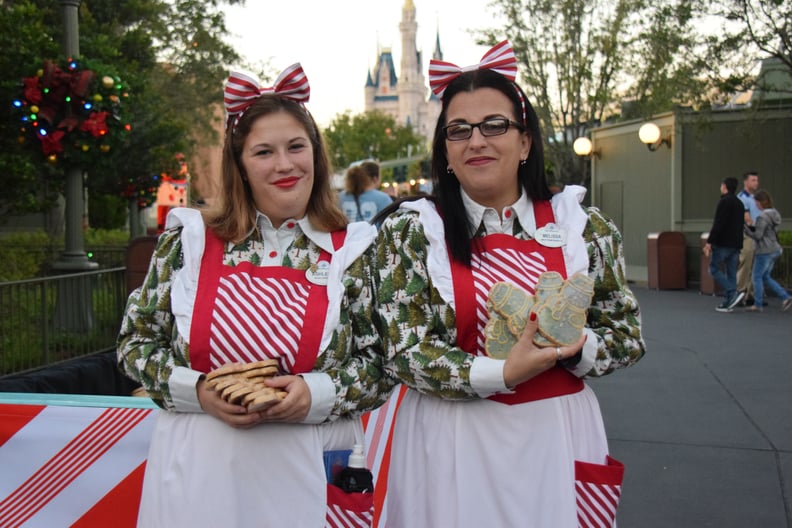 Treats at Mickey's Very Merry Christmas Party
Throughout the evening, Mickey's Very Merry Christmas Party guests can stop at five Holiday Treat Locations to pick up cookies and hot chocolate to help get them in a festive mood. We tried peppermint bark cookies and cocoa in Tomorrowland, snowman sugar cookies and snow cones in Fantasyland, and were handed giant snowman sugar cookies as we entered the Magic Kingdom, and we could have gone back for more. Hot chocolate and snickerdoodle cookies will be handed out in Adventureland, while gingersnap molasses cookies and eggnog will be distributed in Liberty Square. Alternative treats, like apple slices, are available to those with food allergies.
07 Jingle Cruise
The Magic Kingdom's Jungle Cruise has been replaced by the Jingle Cruise for the holiday season. It's full of Christmas-themed puns, and while many will go over the kids' heads, they will give parents a good chuckle!
08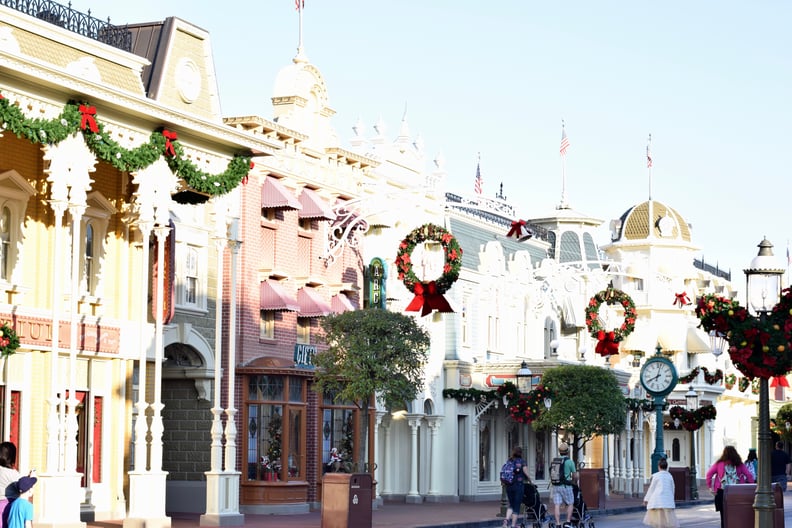 Holiday Decorations
Everywhere you turn in the parks, you're greeted with extraordinary holiday decorations. Use them as inspiration for your own decor or just marvel at the beauty!
09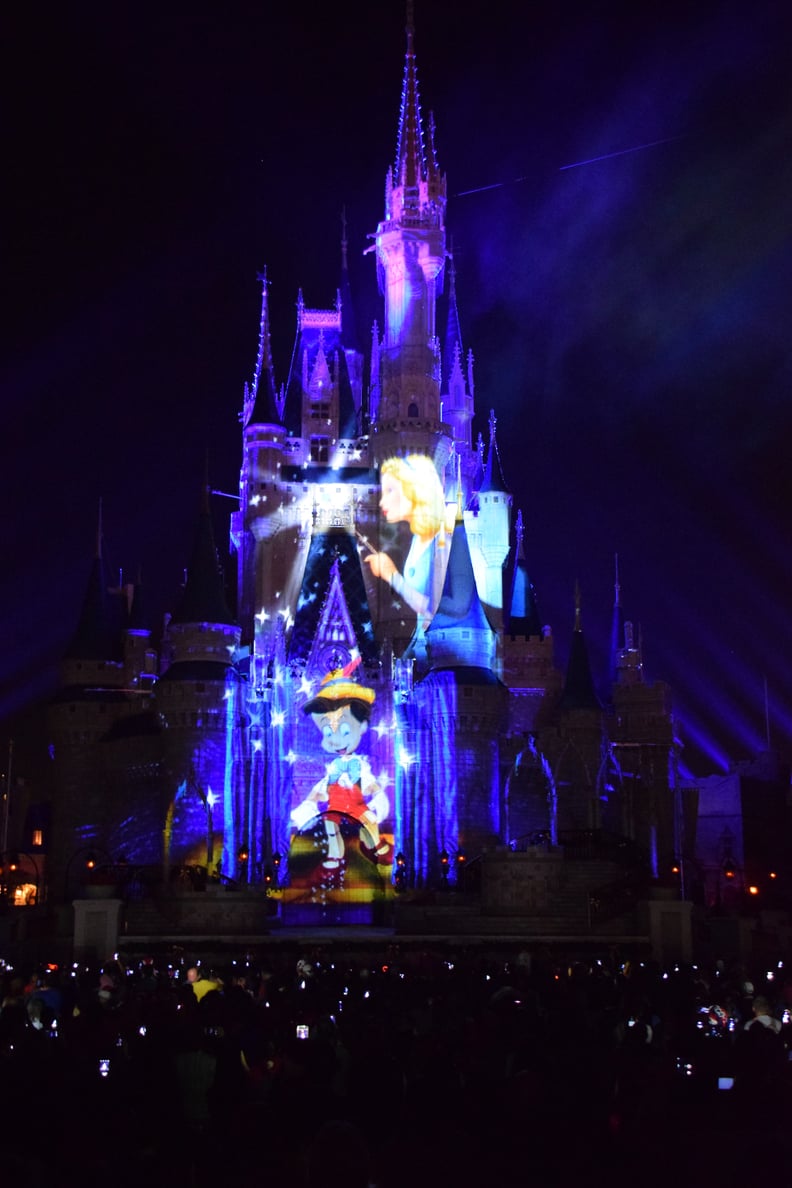 The "Once Upon a Time" Castle Projection Show
The "Once Upon a Time" Castle Projection Show joined the Magic Kingdom lineup in early November and we had a chance to view it during Mickey's Very Merry Christmas Party. The show, which is hosted by Beauty and the Beast's Mrs. Potts, is a bedtime story that works its way through Disney's most popular fairy tales. Expect to see scenes from Cinderella, Winnie the Pooh, Peter Pan, Frozen, Alice in Wonderland, and Beauty and the Beast projected onto the castle with a pyrotechnics thrown in for good measure.
10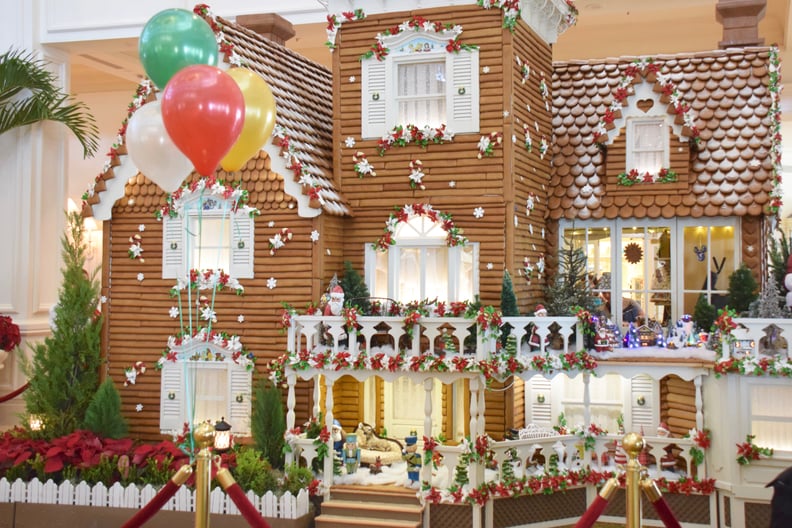 Gingerbread Houses
Both the Contemporary and Grand Floridian resorts will house larger-than-life gingerbread displays this year, for the 19th year in a row. In 2016, the house at the Grand Floridian took more than two months and 840 hours of labor to produce. In addition to the more than 5,000 gingerbread shingles on the house, the store inside it sells chocolate-dipped versions for $9 each. You can smell the ginger goodness the minute you enter the resort!
11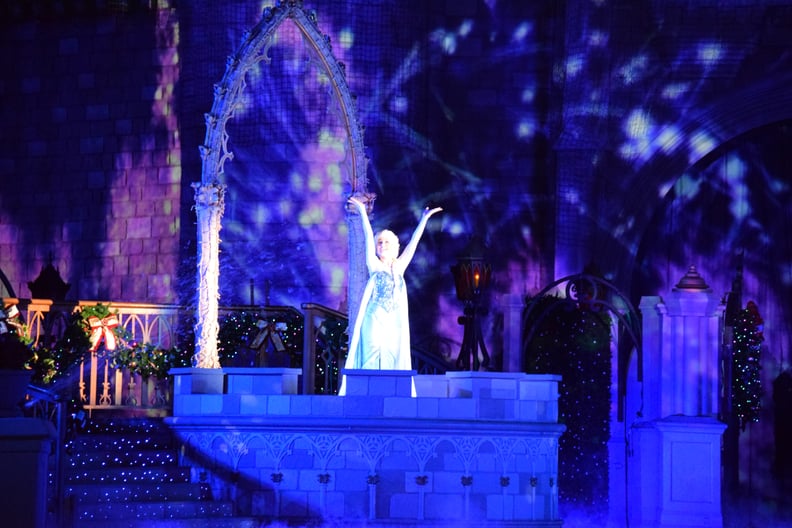 "A Frozen Holiday Wish" Show at Cinderella's Castle
One of four shows during Mickey's Very Merry Christmas Party, "A Frozen Holiday Wish" takes place on Cinderella's Castle's Forecourt Stage. Queen Elsa, Princess Anna, and Olaf all make appearances and a certain earworm of a song is sung as Elsa uses her powers to convert the castle into an "ice palace" that glitters throughout the rest of the night. It's a must see for anyone with a little Frozen fan.
12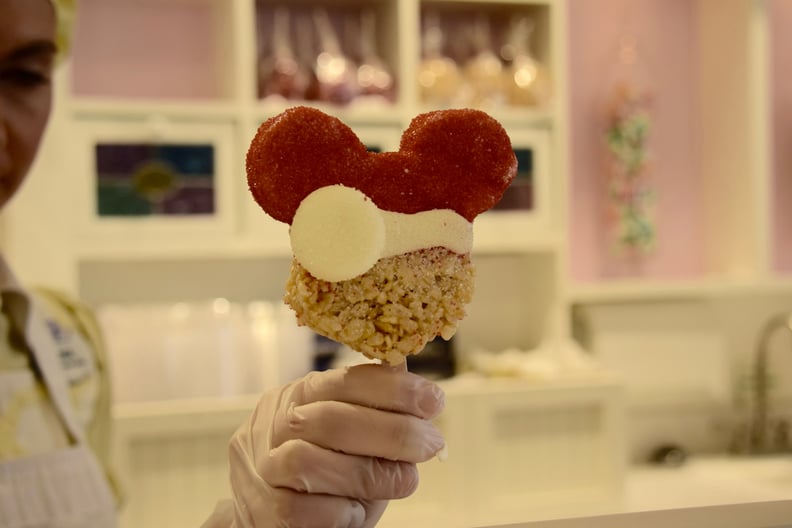 Holiday Treats
What's a trip to a Disney park without indulging in some sweet treats? The Main Street Bakery and the Main Street Confectionery are stocked with holiday-themed candy apples, peppermint bark, and frozen snowflake cupcakes that are only available during the holidays.
13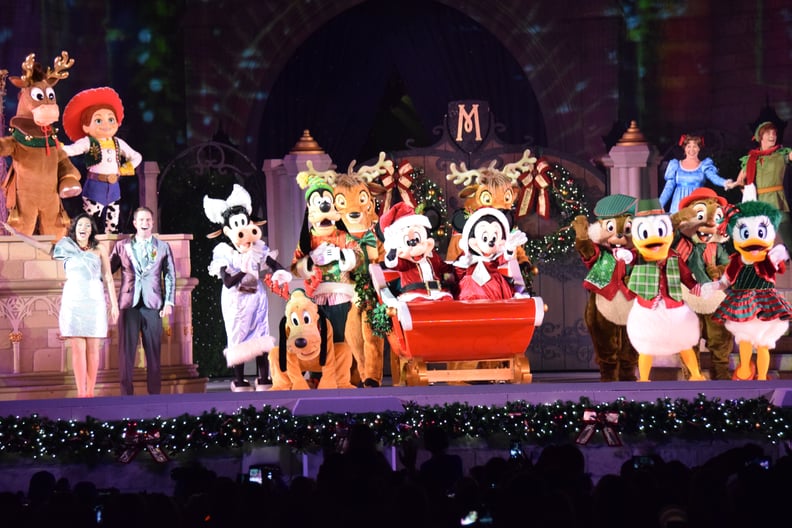 "Mickey's Most Merriest Celebration" Show
A newer addition to the Mickey's Very Merry Christmas Party lineup, "Mickey's Most Merriest Celebration" brings together all of of your favorite Disney characters — think Mickey, Minnie, Donald, Goofy, Buzz Lightyear, Carabelle, Elsa, and more — in a variety-show-like production that takes place on the day before Christmas. Mickey and friends sing some Christmas Carols and prepare for the big day as snow begins to fall on the Magic Kingdom.
14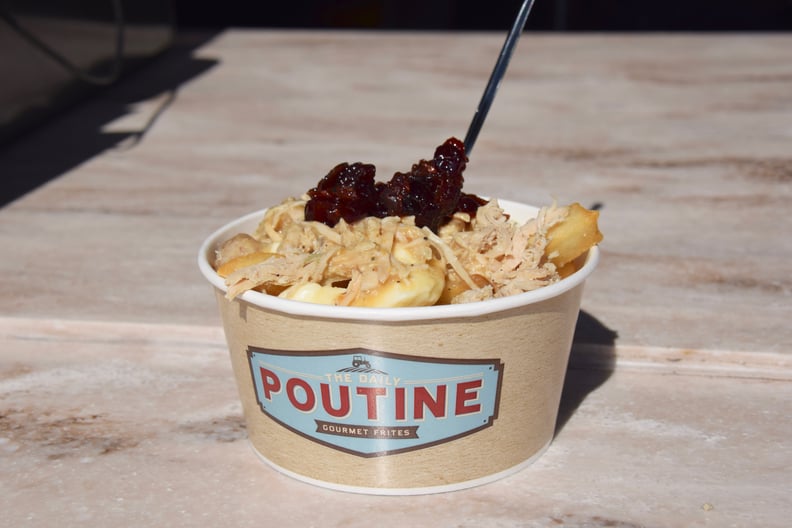 Holiday Turkey Poutine
At Disney Springs, kids can try a holiday-themed version of Canadian specialty poutine. The Daily Poutine offers up Holiday Turkey Poutine ($9), which consists of french fries smothered in turkey, gravy, and cheddar curds, topped off with cranberry relish.
15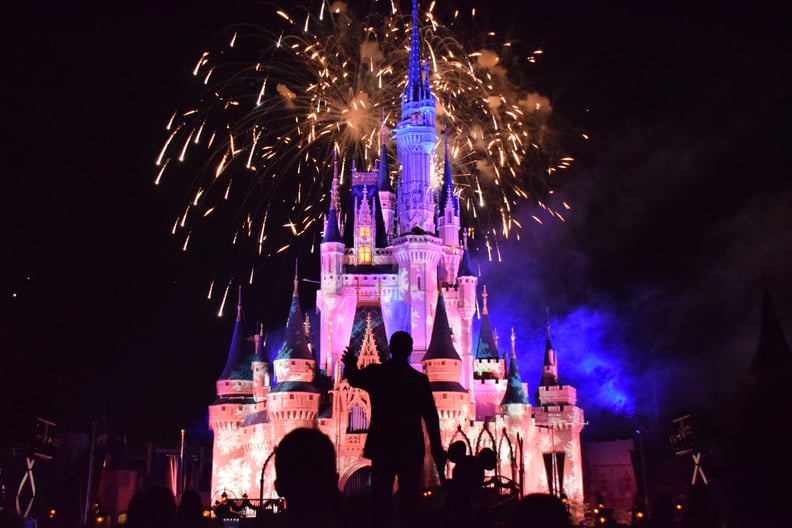 "Holiday Wishes: Celebrate the Spirit of the Season" Fireworks Show
Perhaps the centerpiece of Mickey's Very Merry Christmas Party is the "Holiday Wishes" fireworks show that takes place at 10 p.m. A loud and beautiful pyrotechnic show, fireworks are timed to song lyrics to truly light up the night over the castle and around the park (called perimeter bursts, the fireworks appear to go off along the park's property line).
16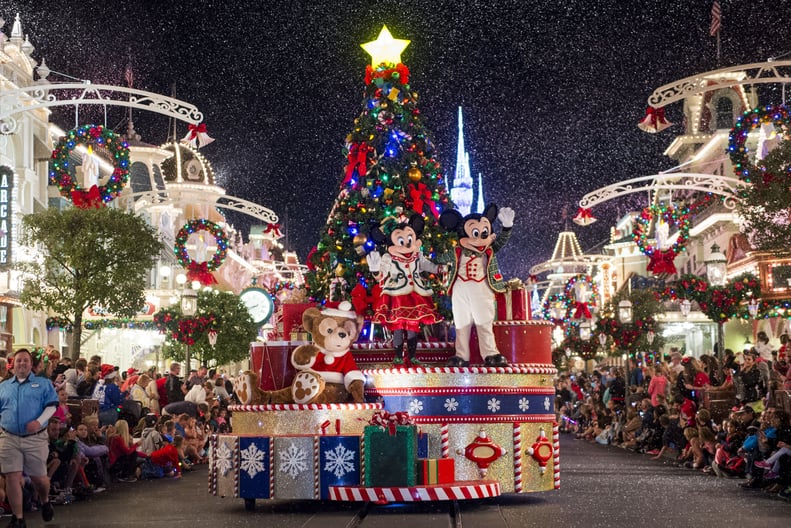 "Mickey's Once Upon a Christmastime Parade"
"Mickey's Once Upon a Christmastime Parade" winds its way through the streets of the Magic Kingdom twice each night at 8:30 and 11 p.m. It's a festive celebration with a dozen floats, characters, and plenty of holiday music. For a better view, go to the later show where the crowds are less dense.
17
Special Ice Cream Sundaes
The Plaza Ice Cream Parlor on Magic Kingdom's Main Street is serving up a peppermint hot fudge sundae in honor of the holidays.
18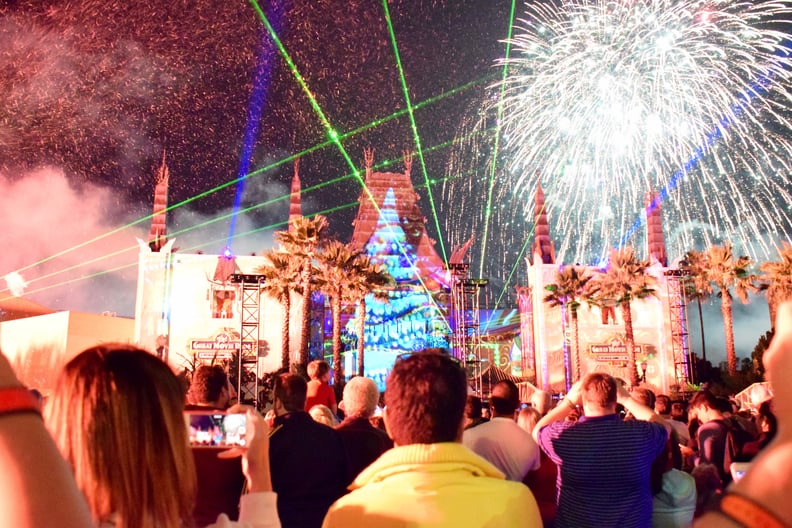 "Jingle Bell, Jingle BAM!"
Over at Hollywood Studios, the Chinese Theater provides the backdrop for the new loud and bright holiday show that will run nightly through the end of the year. "Jingle Bell, Jingle BAM!" uses the same projection form of storytelling as the "Once Upon a Time" show in the Magic Kingdom to tell the story of two elves, Wayne and Lanny from Prep & Landing, who must find a missing Santa and return him to the North Pole in time for Christmas. Kids will see familiar faces from The Nightmare Before Christmas, Bambi, Beauty and the Beast, and more. The show features many familiar holiday tunes as well as lasers, fireworks, and tons of snow falling throughout the park. Best of all, the show runs at 8 p.m. each evening, so it isn't quite as late as the Holiday Wishes show at Magic Kingdom.
19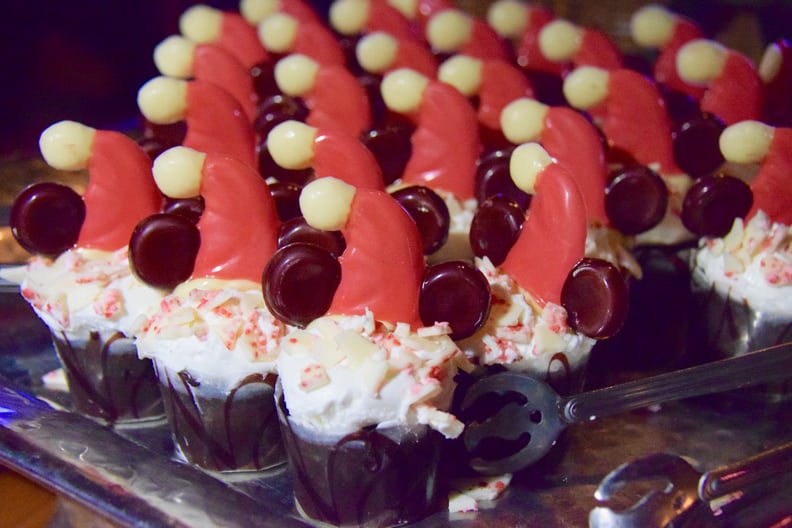 "Jingle Bell, Jingle BAM!" Dessert Party
For those that hope to make the "Jingle Bell, Jingle BAM!" celebration a bit more festive, Disney offers a dessert party an hour prior to the show ($79 per adult, $45 for children) featuring rice krispie treats, cupcakes, antipasta, and light cocktails.
20
Christmas Tree Trail
Those needing a break from the shopping and eating at Disney Springs can take a walk down the Christmas Tree Trail, a lane of 25 (10 more than last year!) holiday trees decorated to celebrate Disney movies and characters.
21
Holiday Shopping
Visit pretty much any Disney shop and you'll find a selection of Disney (and Mickey!)-inspired ornaments for your tree. Let your kids pick out their favorite one to start a new holiday tradition.
22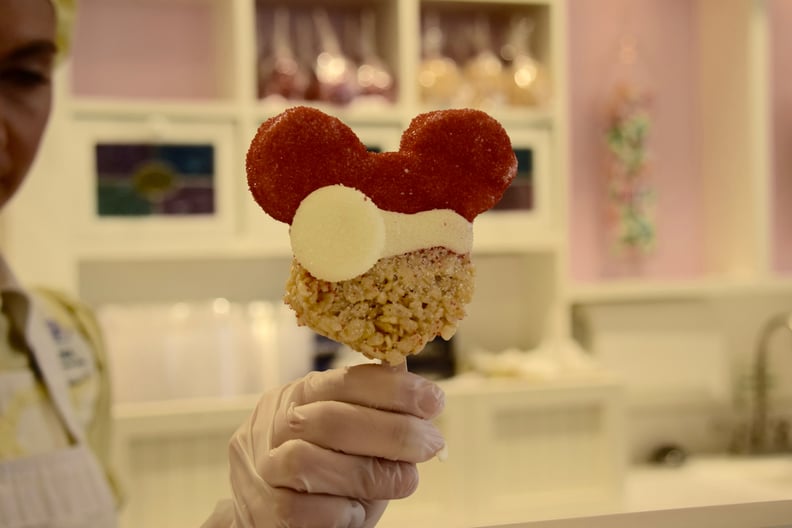 Santa Mickey Krispie Treats
There's no avoiding an onslaught of sugary confections during the holidays, so you might as well make them magical. Santa Mickey krispie treats are available in the confectionery, while peppermint cupcakes and holiday wish cupcakes will be offered up in the Main Street Bakery, and holiday tree cupcakes will be available at Gaston's Tavern. There will also be pumpkin spice waffles at Sleepy Hollow and a Very Merry Strawberry Lemonade Slush at Cosmic Ray's Starlight Café.
23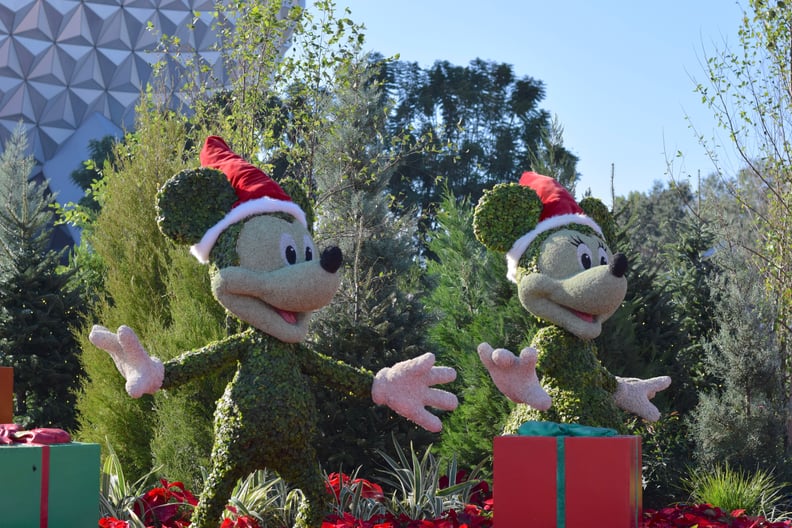 Candlelight Processional at Epcot
On select November and December nights, kids can hear the story of Christmas told via a celebrity narrator who is accompanied by a 50-piece orchestra and choir at Epcot. The Candlelight Processional event occurs three times each night at the American Gardens in Theater in the America Pavilion.
The lineup for 2017 includes:
Laurie Hernandez: Nov. 24 to Nov. 26, 2017
Matt Bomer: Nov. 27 and 28, 2017
Ana Gasteyer: Nov. 29 and 30, 2017
Whoopi Goldberg: Dec. 1-3, 2017
Pat Sajak: Dec. 4 and 5, 2017
Jodi Benson: Dec. 6-8, 2017
Kurt Russell: Dec. 9-11, 2017
Warwick Davis: Dec. 12-14, 2017
Trace Adkins: Dec. 15-17, 2017
Neil Patrick Harris: Dec. 18-21, 2017
CCH Pounder: Dec. 22-24, 2017
Jaci Velasquez: Dec. 25-27, 2017
Chandra Wilson: Dec. 28-30, 2017
No tickets are required for the event, but it fills up fast, so some families choose to reserve a Candlelight Processional Dining Package which includes appetizer, entree, dessert, and nonalcoholic beverage as well as a reserved spot for the processional.