Throw an Epic Fortnite Birthday Party With These 30+ Floss-Worthy Ideas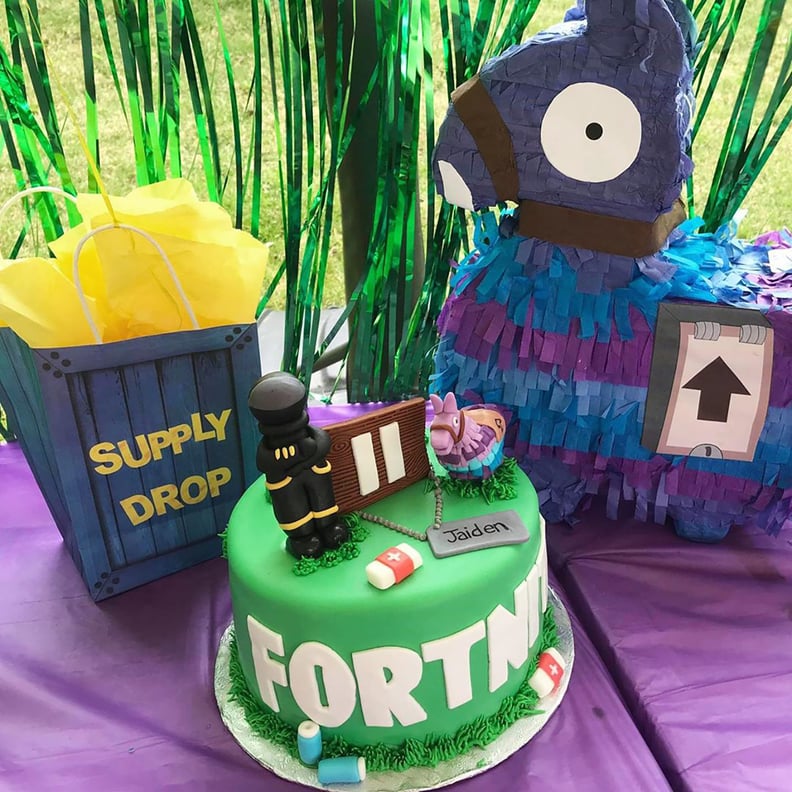 Whether you have children or not, you've definitely heard of the phenomenon that is Fortnite. First released in 2017, this multiplayer online game has grown into one of the most popular games among tweens and teens — and, in some cases, their parents. Even if you've heard of the video game, you may not understand all of the intricacies and characters (there are three separate versions, after all). But that doesn't mean you can't throw an epic Fortnite-themed birthday party for your kids with cake, treat bags, and Instagram-worthy dessert tables.
With fun, colorful odes to the game — from llamas to "flossing" — get some inspiration for your child's birthday party ahead.
01
Simple Fortnite Birthday Party
05
Two-Tiered Fortnite Birthday Cake
06
Colorful Fortnite Birthday Party
07
Single-Tiered Fortnite Birthday Cake
09
Detailed Fortnite Birthday Party Table
10
Blue, Yellow, and Purple Fortnite Birthday Party
11
Fortnite Birthday Party Table
12
Marshmallow Fortnite Birthday Cake
13
Fortnite Birthday Party Table
14
Fortnite Birthday Party Sleepover
15
Fortnite V-Bucks Birthday Party Favors
16
Yellow and Blue Fortnite Birthday Party
17
Fortnite-Inspired Birthday Party Snacks
18
Fortnite Birthday Party Table
19
Fortnite Medkit Pringles Cans
20
Gaming Controller Cookies
21
Fortnite Medkit Rice Krispie Squares
22
Wood Palette Fortnite Birthday Party Table
23
Fortnite Supply Llama Birthday Cake
24
Neon Fortnite Birthday Party Table
25
Fortnite Supply Drop Birthday Party Favors
26
Fortnite Birthday Party Invitations
27
Fortnite Birthday Party Banner
28
Fortnite Supply Llama Birthday Party Favors
29
Camo Fortnite Birthday Party Table
30
Personalized Fortnite Birthday Party Sign
31
Fortnite Supply Drop Birthday Cake