Some of the best Disney World souvenirs are totally free! While the shops are filled with fun things to take home, you can pick up quite a few impressive trinkets at no cost — though you may have to work for them. But there's something magical about discovering the hidden secrets of Disney that not all visitors know about.
To obtain some of these souvenirs, you may have to chat up a friendly cast member, take on a scavenger hunt, or don a Jedi robe and learn the ways of the Force. We're all about saving a few pennies on Disney vacations (hey, that's more money for delicious snacks!), so my family is definitely planning to see how many of these we can snag on our next trip.
Transportation Trading Cards
These free collectible trading cards are available on Disney buses, boats, and monorails, and each one has unique facts and trivia on the back (read them aloud for a great way to kill time while waiting in line). Not all drivers carry these cards, and most don't hand them out freely, so you'll have to really ask around if you want to try your hand at a full set.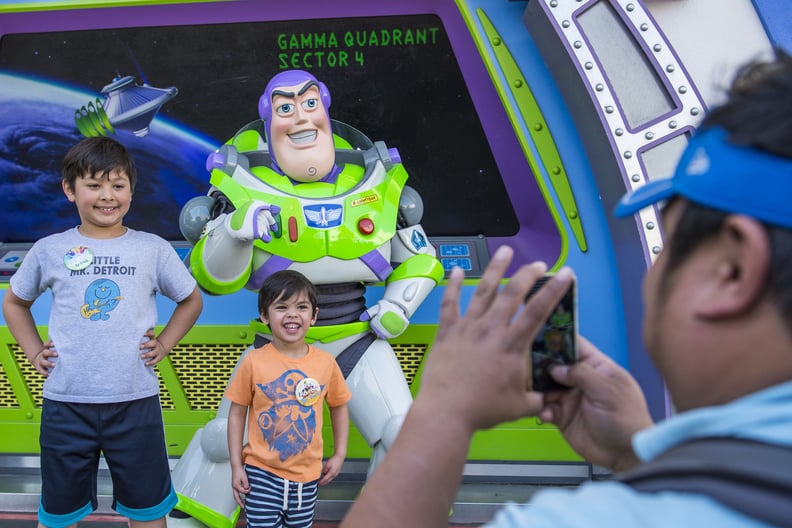 Celebration Buttons
You don't have to be celebrating a birthday or wedding to pick up a free celebration button at Disney World — you can now find one for just about any occasion. Stop by the front desk of your resort or at Guest Relations inside any of the four parks to pick one up (if you tell them what you are celebrating, a cast member may even customize one for you), wear it throughout your trip, then bring it home as a memento of your vacation.
Character Stickers
Many cast members carry a roll of adorable Disney character stickers. My family has most often received these at random times as we were just walking around the parks, but if your kids are in tantrum mode and need a bit of Disney magic, you may be able to get a few if you ask. Mickey seems to be the most common sticker, but you can find other popular characters, too.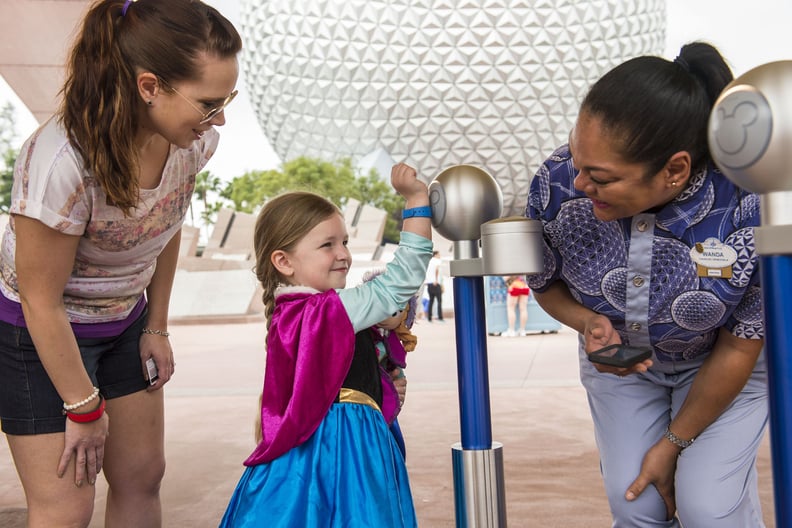 Park Maps
Some guests may not think of these as souvenirs, but park maps (located just inside the entrance at all four Disney World parks) are an easy-to-find piece of Disney history. They are constantly being updated as attractions change over the years, so it can be fun to look back and spot the differences if you go on multiple Disney trips. And if you're ever having a day where you're really missing The Most Magical Place on Earth, you can open up your map and relive your favorite memories.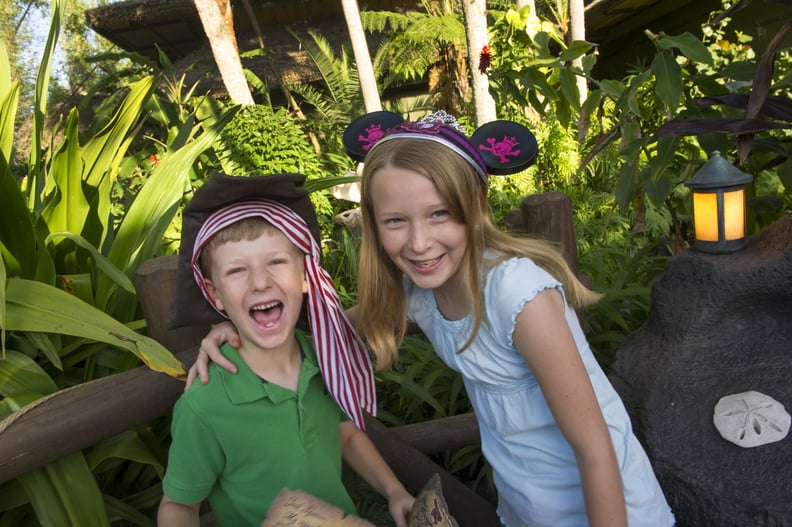 Scavenger Hunt Maps
If you are looking for a new adventure on your next Disney vacation, Magic Kingdom and Animal Kingdom both have free scavenger hunts that your kids can take part in. You can assist Captain Jack Sparrow on A Pirate's Adventure: Treasures of the Seven Seas in Adventureland or earn your Wilderness Explorer badge (à la Russell from Up) by completing nature-based activities around Animal Kingdom. Each comes with a map or guide that can serve as a souvenir after you've completed your adventure.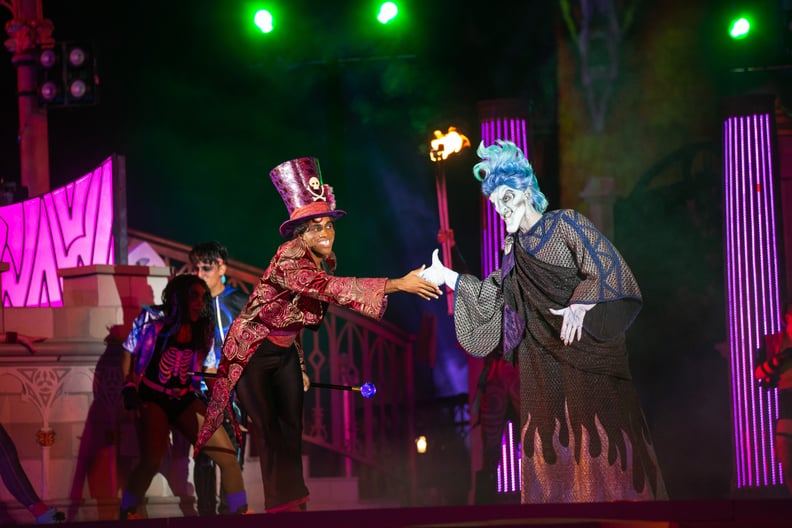 Sorcerers of the Magic Kingdom Cards
Without even realizing it, you may have seen people playing this interactive game all around the Magic Kingdom. To play, pick up a map and spell cards at the Firehouse on Main Street, U.S.A. There are 20 portals throughout the park that allow you to cast magical spells and stop Disney villains. When your mission is complete, you can save the map and cards. New cards are available each day, and some are available only during special events (like Mickey's Not-So-Scary Halloween Party), so the more you play, the more you can collect!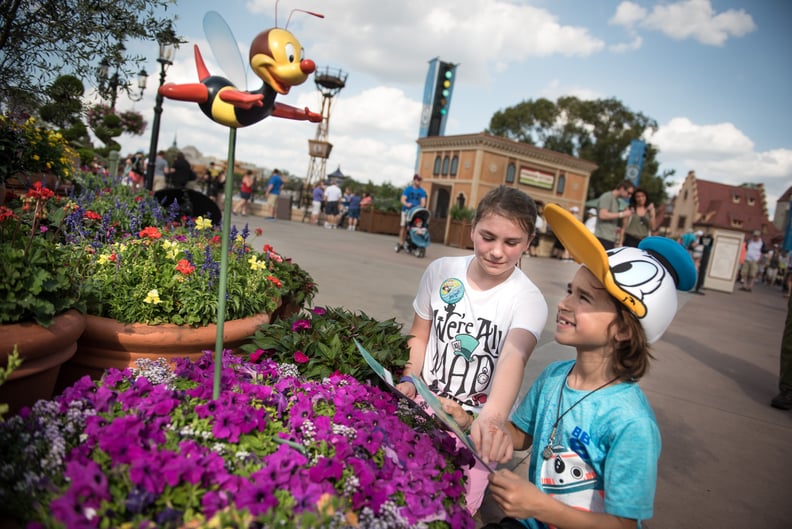 Kidcot Fun Stop Cards
There's more to Epcot's World Showcase than food (hard to believe, we know). Kids will find a Kidcot Fun Stop in each pavilion, where they can decorate a small card themed to that country. There is also a spot for a representative from the country to draw a picture or write a little message, which makes for the perfect educational keepsake to bring home.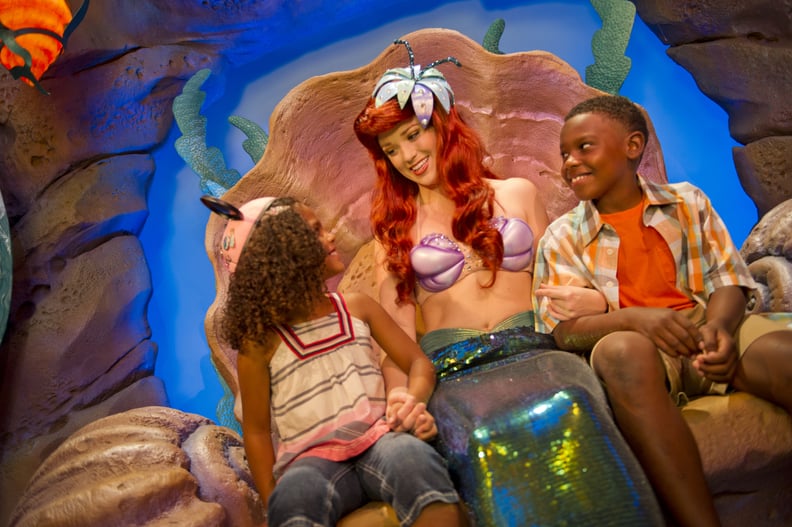 Character Autographs
You could always use a Disney autograph book, but when you visit or dine with Disney characters, they will sign other items as well. You can bring a notebook from home or go with a more unconventional souvenir like a photo frame, favorite Disney storybook, your backpack, or even a t-shirt.
Animation Experience Drawing
If you participate in the Animation Experience at Animal Kingdom's Conservation Station, a Disney animator will give you step-by-step instructions on how to draw your very own Disney character. The classes are always changing, so you can keep coming back to create new masterpieces for your at-home art gallery.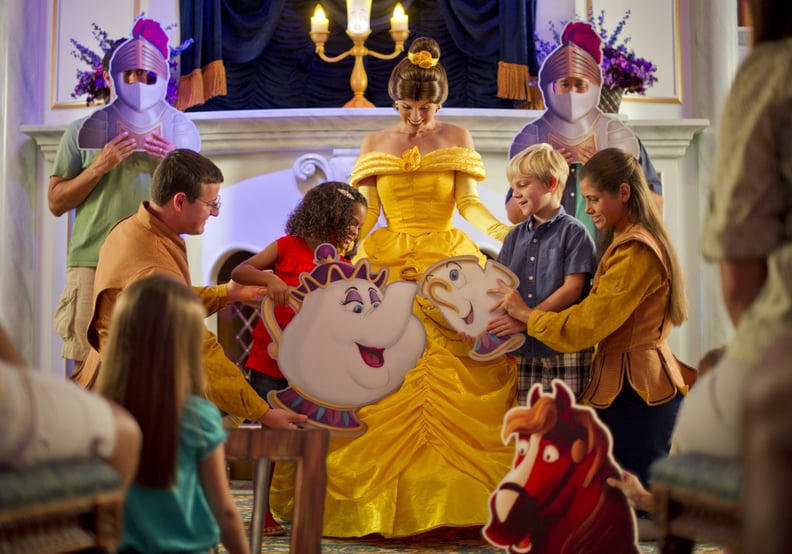 Belle Bookmark
When you visit Enchanted Tales with Belle in Fantasyland (and you really should), you get to become a real-life storybook character. After helping Belle and crew tell the story of their very own fairy tale, you'll get an autographed bookmark to take home.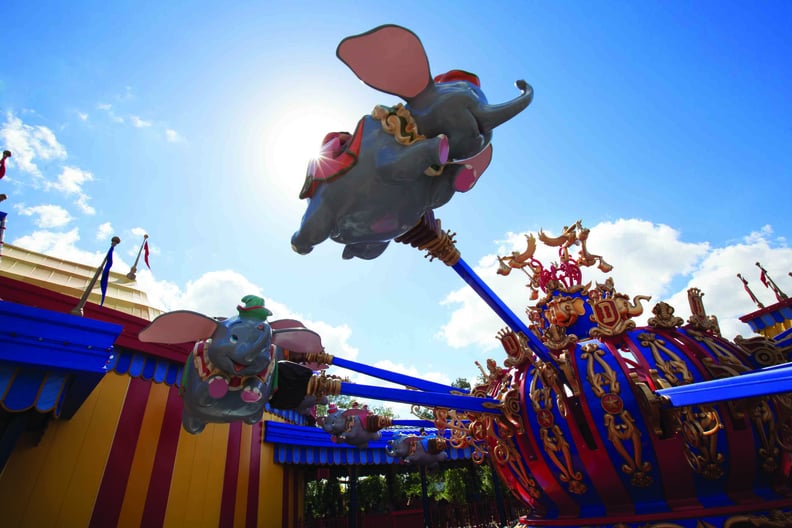 Dumbo Pilot's License
Luckily for all of us, kids don't need a real pilot's license to take off on Dumbo the Flying Elephant at the Magic Kingdom. If you want to make them official before they hop on Dumbo's back, though, you can request a pilot's license from a Dumbo cast member. Like the transportation cards, they may or may not have them available, but it never hurts to ask.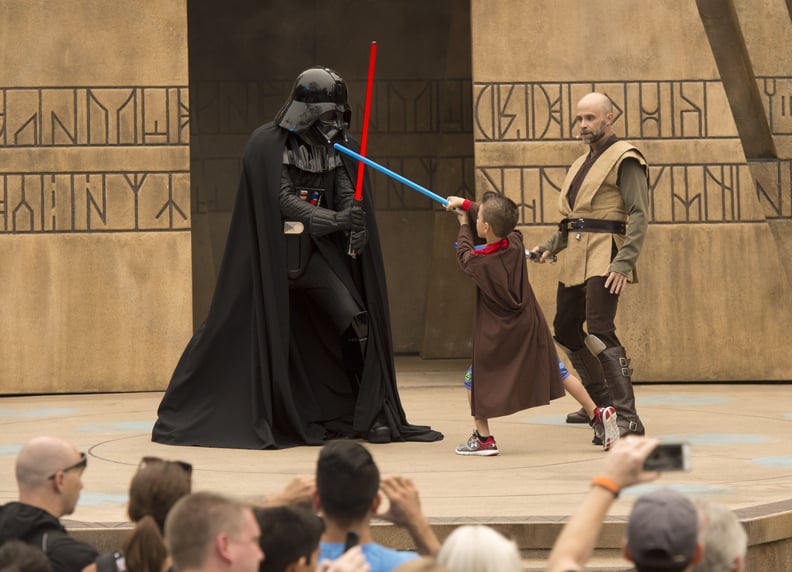 Jedi Training Academy Certificate
If your young Padawan chooses to take on the forces of the Dark Side in Hollywood Studio's Jedi Training Academy, they'll get more than the chance to fight Darth Vader. They'll also get a personalized certificate proclaiming their devotion to the ways of the Jedi.