I've Been Going to Disney For 25 Years, and These Are My Best Tips
When my family first took me to Walt Disney World in 1994, we instantly knew it would be a place we would try to go to twice a year for vacation. And now, 25 years later, we still all go to the place where magic dwells, adults can act like kids when they see their favorite princess, and snacks are in endless supply. It's the best, and it will never get old.
And as someone who grew up going to Walt Disney World, and eventually venturing out to Disneyland in California, I've picked up on little tips and tricks about the Disney parks that can help save time, money, and stress when getting ready for a vacation with Mickey. Keep reading to see 35 of my best tips for tackling the Disney parks like a pro (because I pretty much am one!).
01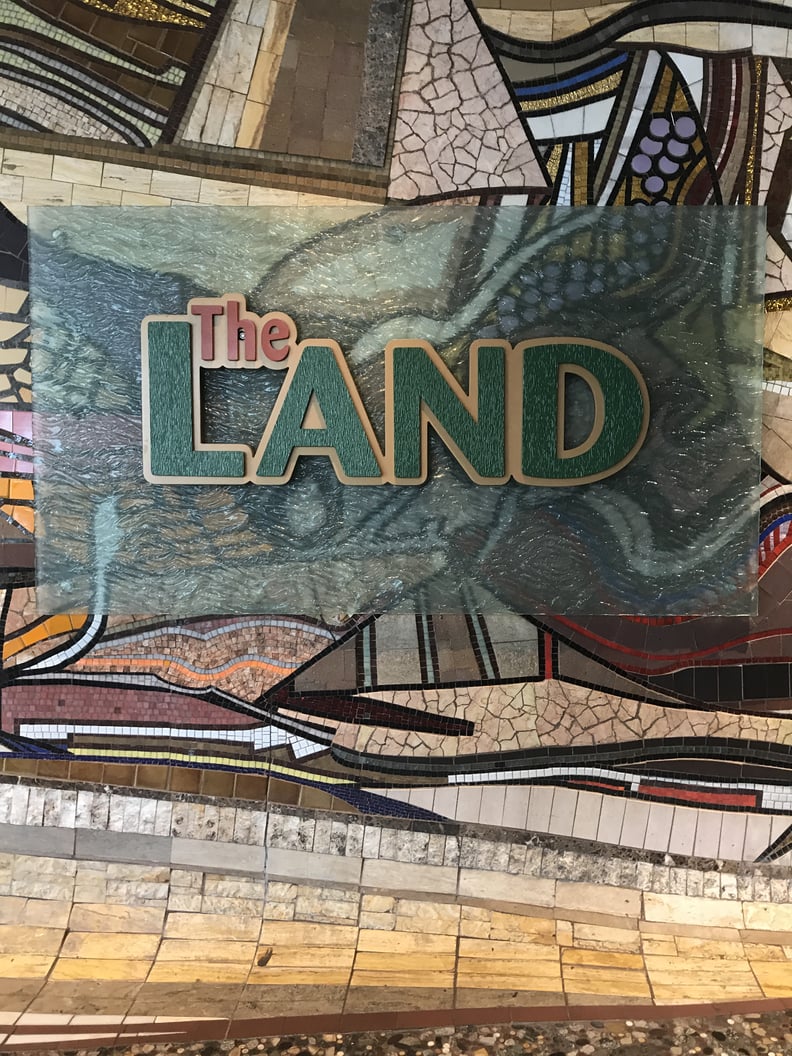 Anyone Can Get Free Water From Any Quick-Service Food and Beverage Location
If you're starting to get thirsty and need to rehydrate, grab a cup of cold ice water from any quick-service food and beverage location throughout the parks and resorts. It's free, and you can use it to refill water bottles with extra cold water.
02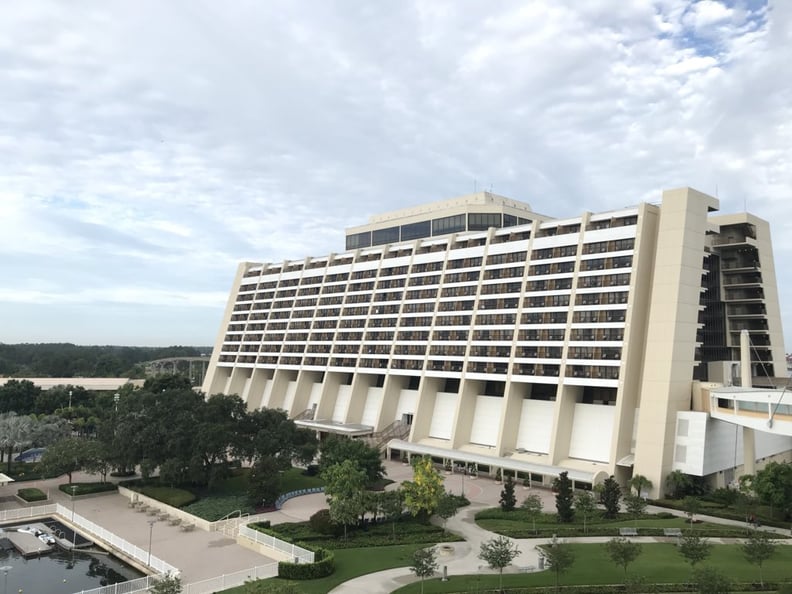 Make Hard-to-Get Dining Reservations Early
Guests can start making dining reservations as far out as 180 days before your set arrival date. This is super important for those hard-to-get dining reservations like Cinderella's Royal Table, California Grill, and Be Our Guest. Booking starts online at 6 a.m. ET and by phone at 7 a.m. ET.
03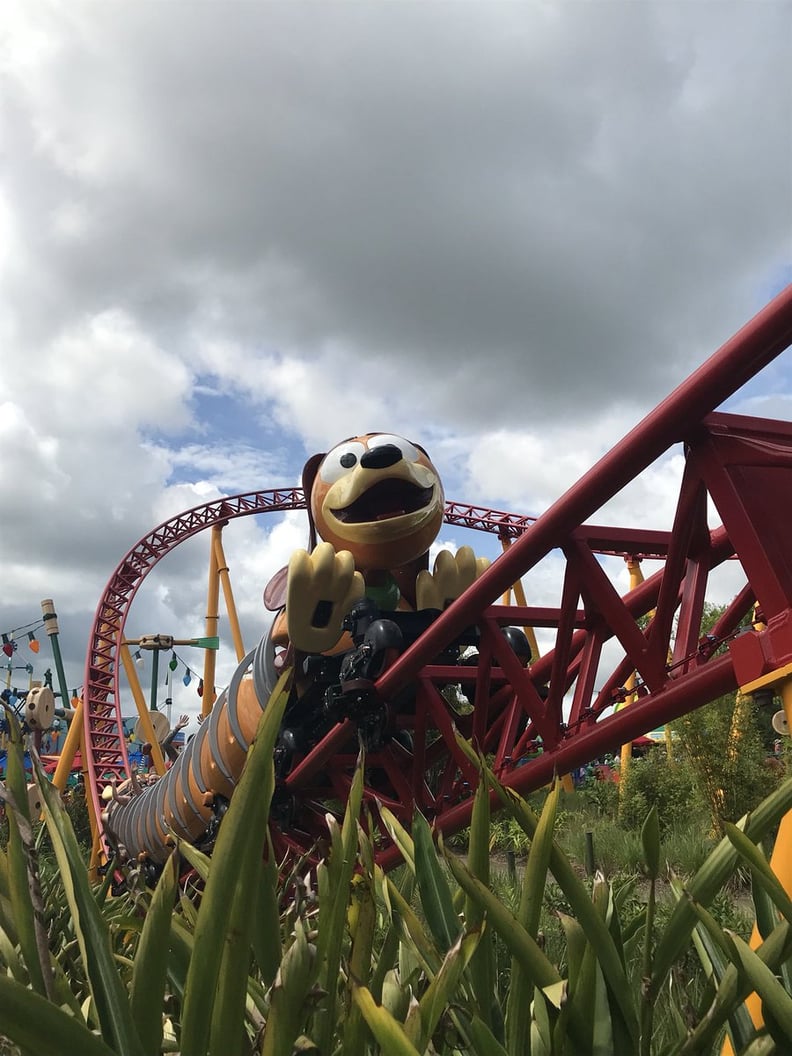 Check For Hard-to-Get FastPasses Multiple Times
As people get closer to their trip, plans often change. Be sure to check for hard-to-get FastPasses like Slinky Dog Dash the night before and the day of your trip. You never know!
04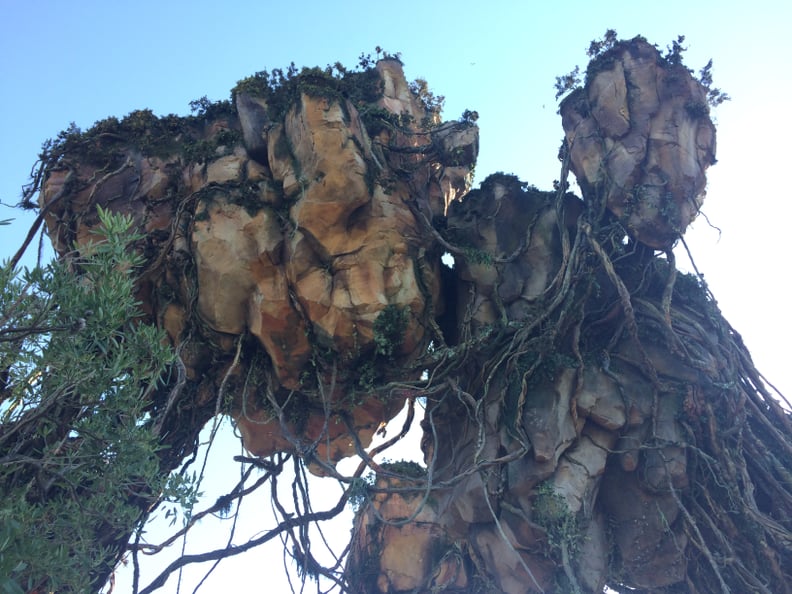 Get More FastPasses
The best way to maximize your time at the parks is to continue to get FastPasses even after you've used your original three. To do this, once you check in at the first check point of your final reserved attraction, start looking on the My Disney Experience app for a new FastPass, either at the park you're currently at or a different one. Continue to do this each time you check in at the next check point for an attraction.
05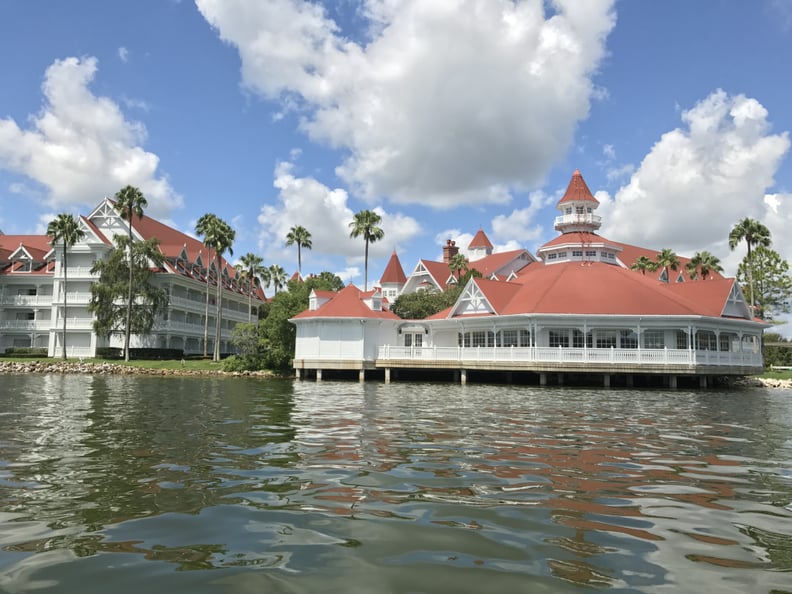 Get Extra Time in the Parks
Staying on property is the best way to guarantee that you'll have the most time in the parks. This is because all guests staying at a Walt Disney World Resort hotel have access to Extra Magic Hours, which is a one-to-two-hour block of time at one park per day, either in the morning or evening, where the park is only open to resort guests.
06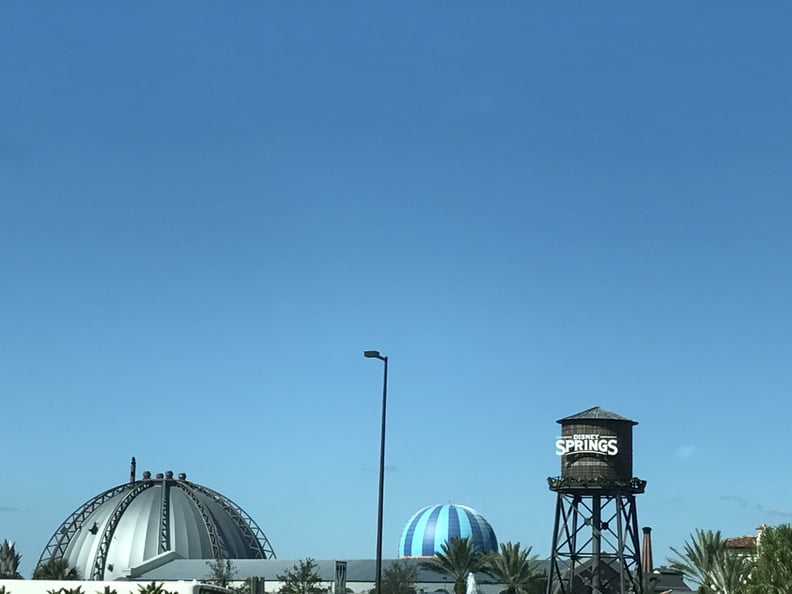 Save a Little Money by Staying at a Disney Springs Resort
Guests looking to save a little money, get some of the benefits of staying at an official Walt Disney World Resort, and still be close to the magic should consider staying at a Disney Springs or Bonnet Creek Resort. Hotels include Double Tree Resorts and the ultra swanky Hilton Orlando Bonnet Creek. These hotels are not operated by Disney, so if you have a hotel where you accumulate points per stay, you can use those points here.
07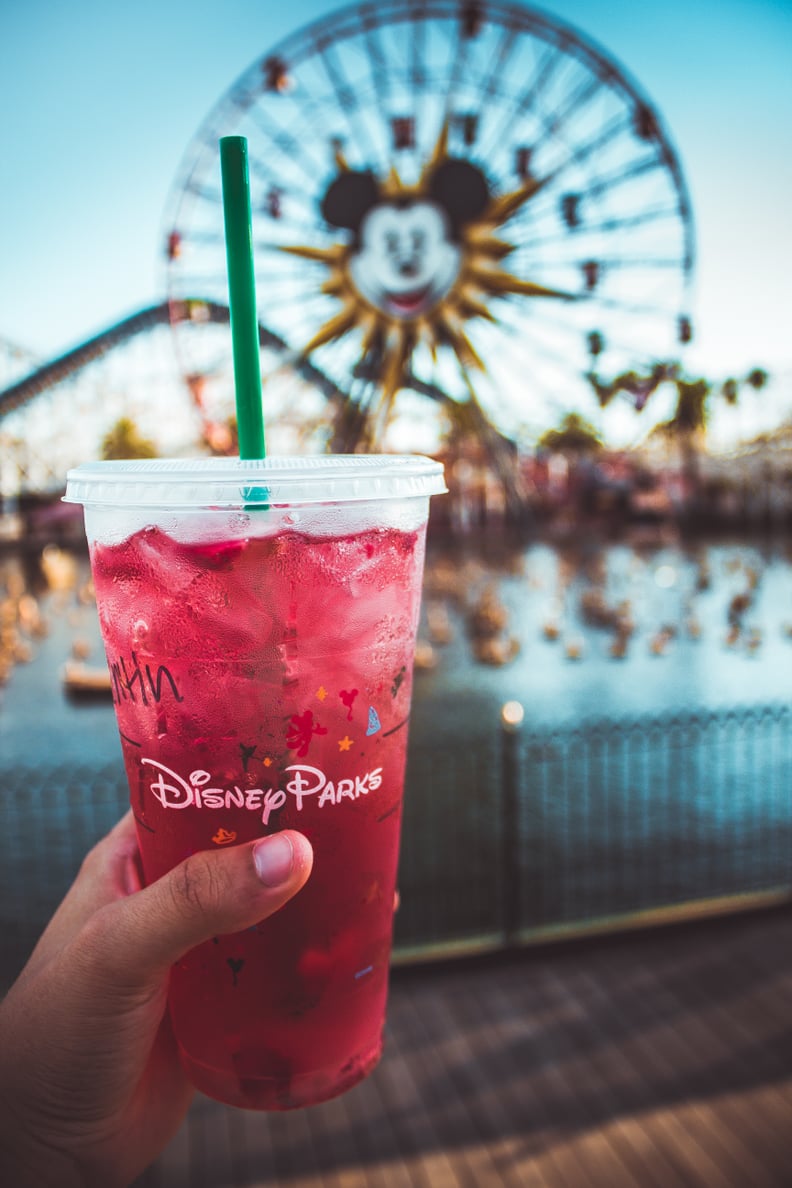 Book a Late Breakfast
If you're thinking about doing a character dining experience, try booking for the last seating of either breakfast or lunch. Since most character meals happen all day and last about an hour and a half, you'll get a better variety of food having the last seating. Toward the end of breakfast, lunch items will start to be placed on the buffet line, and towards the end of lunch, dinner items will start to be placed on the buffet line.
08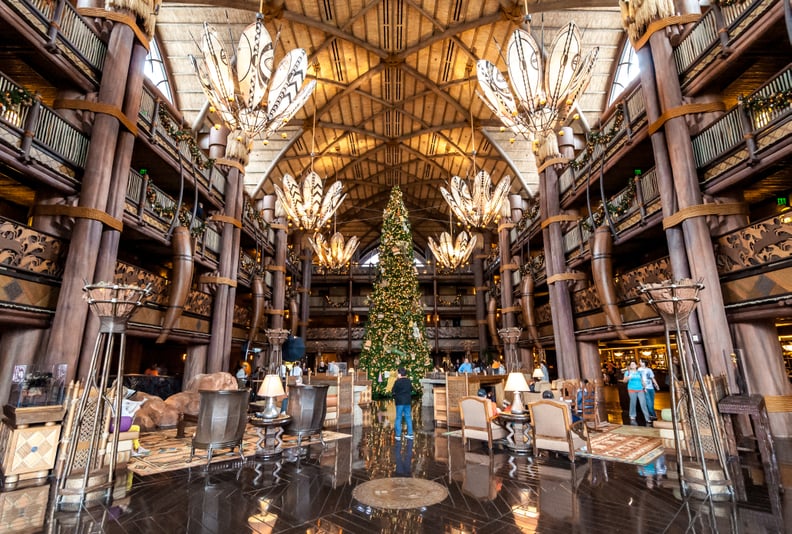 Most Bars Serve the Main Dining Room Menu
If you choose to eat at the bar of a restaurant, including Jiko at Disney's Animal Kingdom Lodge, know you can get the full restaurant menu at the bar. Most bar seating is first come, first serve, so there might be a wait to get seated. This is especially useful when restaurants no longer have any tables available for main dining room seating.
09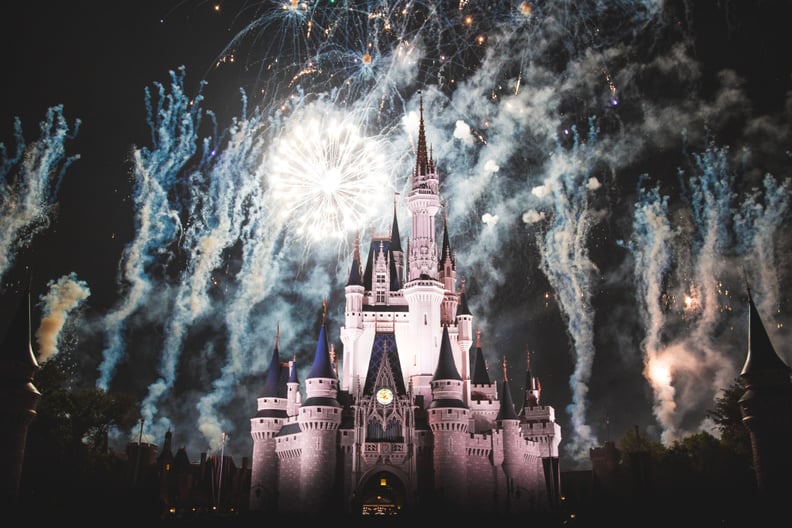 Bring Your Own Glow Sticks
As night falls on the Walt Disney World parks, glow carts begin to light up with spinning toys, light up ears, and all kinds of glowing objects. Save a little money by bringing your own glow sticks to wear while waiting for the nighttime fireworks display.
10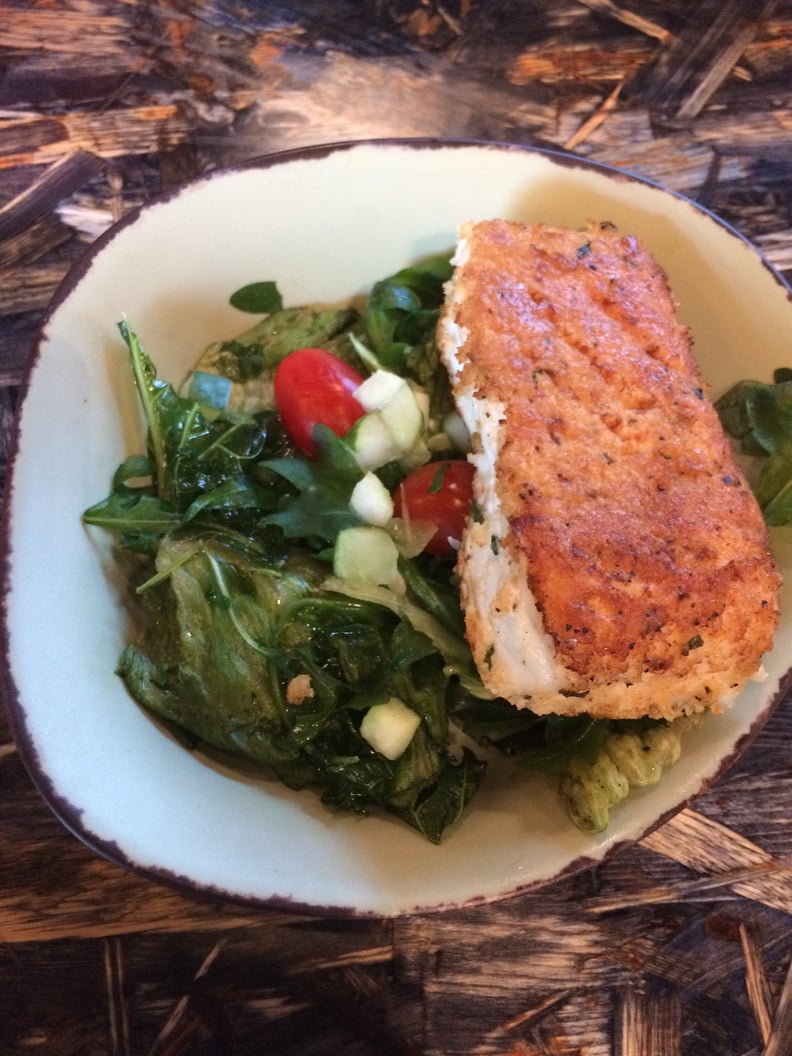 Adults Are Allowed to Order From the Kids Menu
Kids meals at Walt Disney World and Disneyland are large enough for adults, especially if you don't eat big meals in general. Typically, kids meals come with a side of fruit and a small drink. The meal above is a kids meal from Satu'li Canteen inside Pandora: The World of Avatar.
11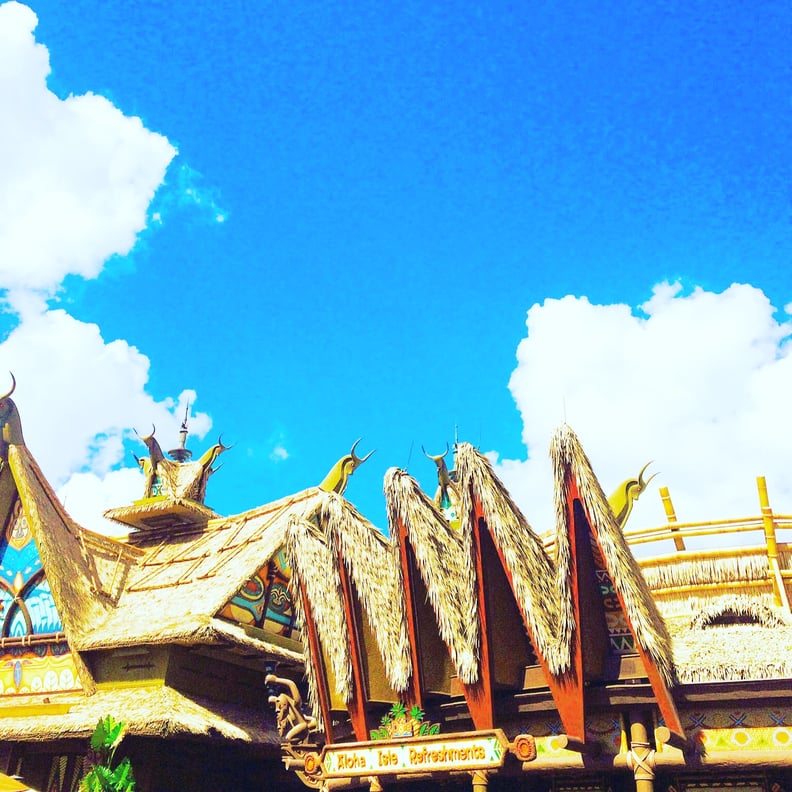 Start Touring Magic Kingdom in Adventureland
When your family gets to Magic Kingdom or Disneyland Park first thing in the morning, head towards Adventureland, which is located to the left of the hub. Most guests head straight into Fantasyland or Tomorrowland, leading to much shorter wait times in Adventureland and Frontierland.
12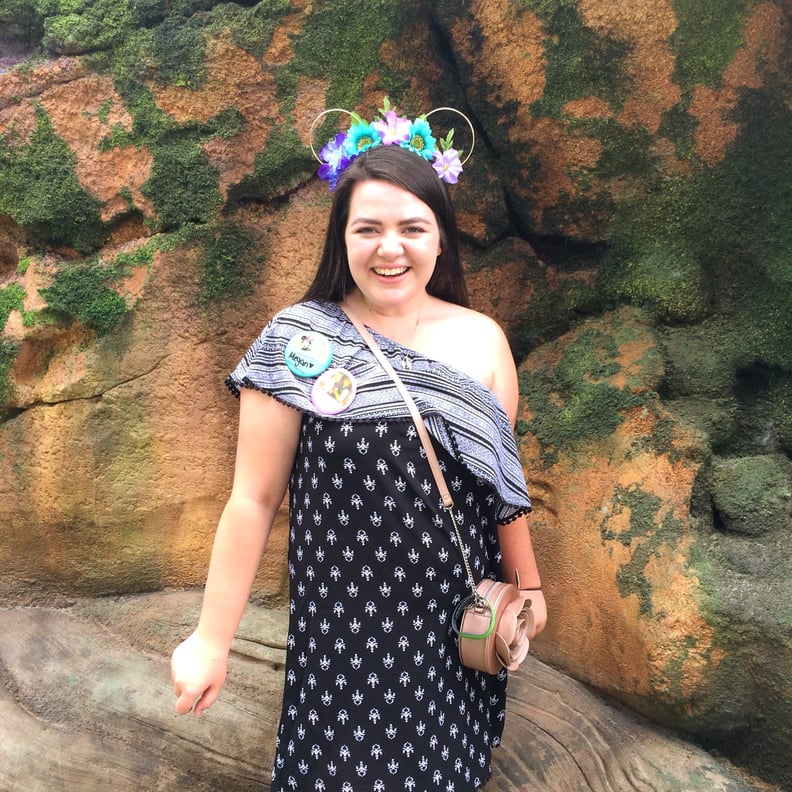 Get Free "Celebrating" Buttons
All throughout Walt Disney World and Disneyland, guests can pick up a variety of celebrating buttons, from birthdays to anniversaries and even graduation! These are completely free, and cast members are always quick to acknowledge your celebration.
13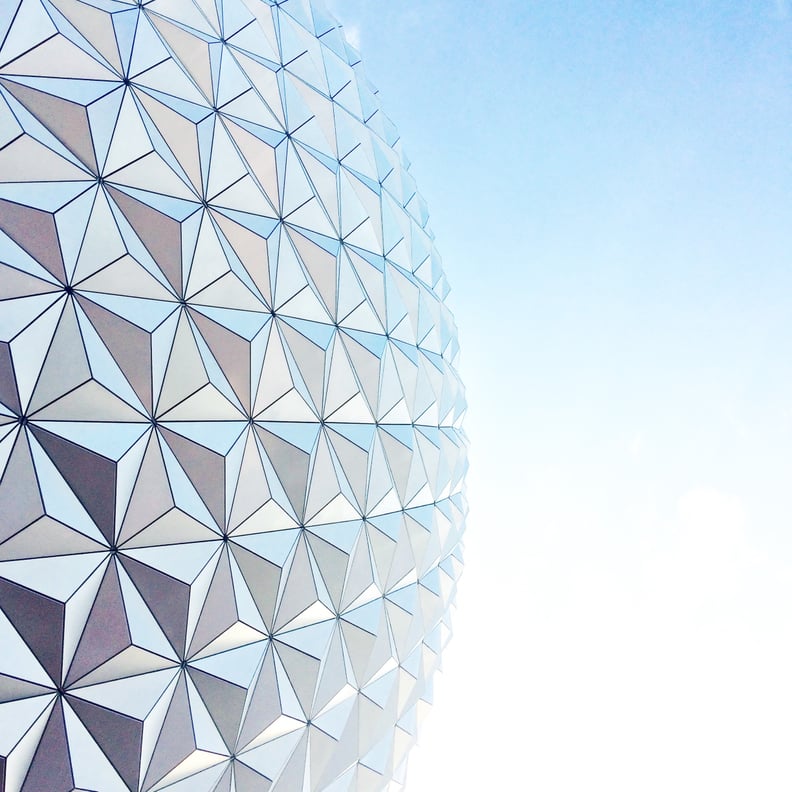 All Disney Parks Have First-Aid
Each Walt Disney World and Disneyland Resort park has a first-aid location. The nurses who work in this space are quick to administer bandages and Tylenol, and also lets guests rest inside if needed due to overheating.
14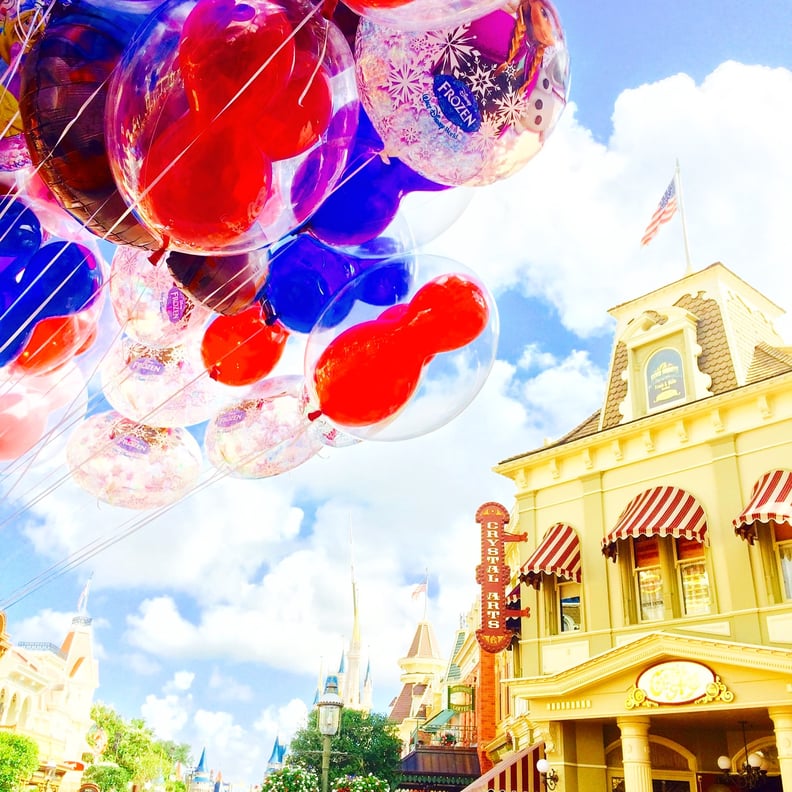 All Disney Parks Have a Baby Care Center
For parents who are looking for a quiet place to take their little one to rest, get out of the heat, or even feed in private, Baby Care Centers are all complimentary and open during regular park hours. These spaces are fully staffed and welcome infants and toddlers.
15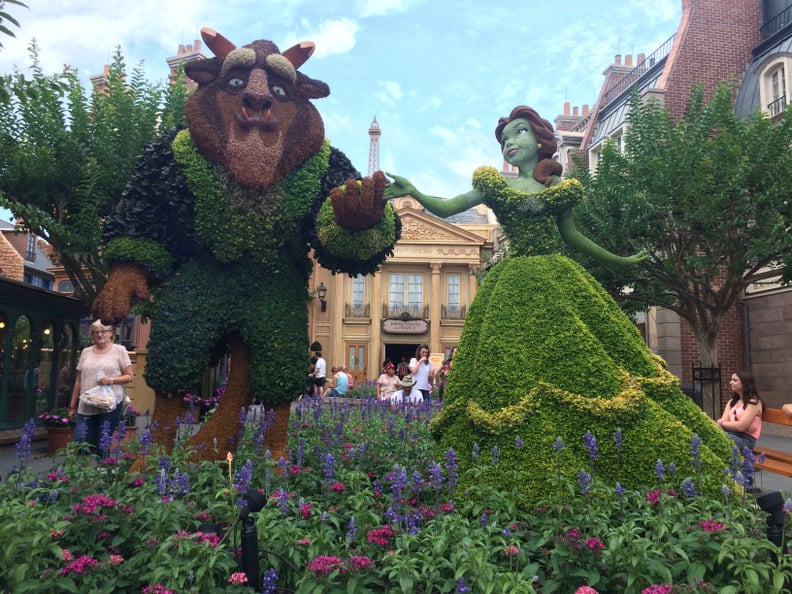 Get Breakfast in France
While the rest of World Showcase opens at 11 a.m., the France pavilion opens for guests at 9 a.m. You can stop in at the bakery to get a buttery croissant for breakfast and enjoy the quiet peace of World Showcase before it officially opens.
16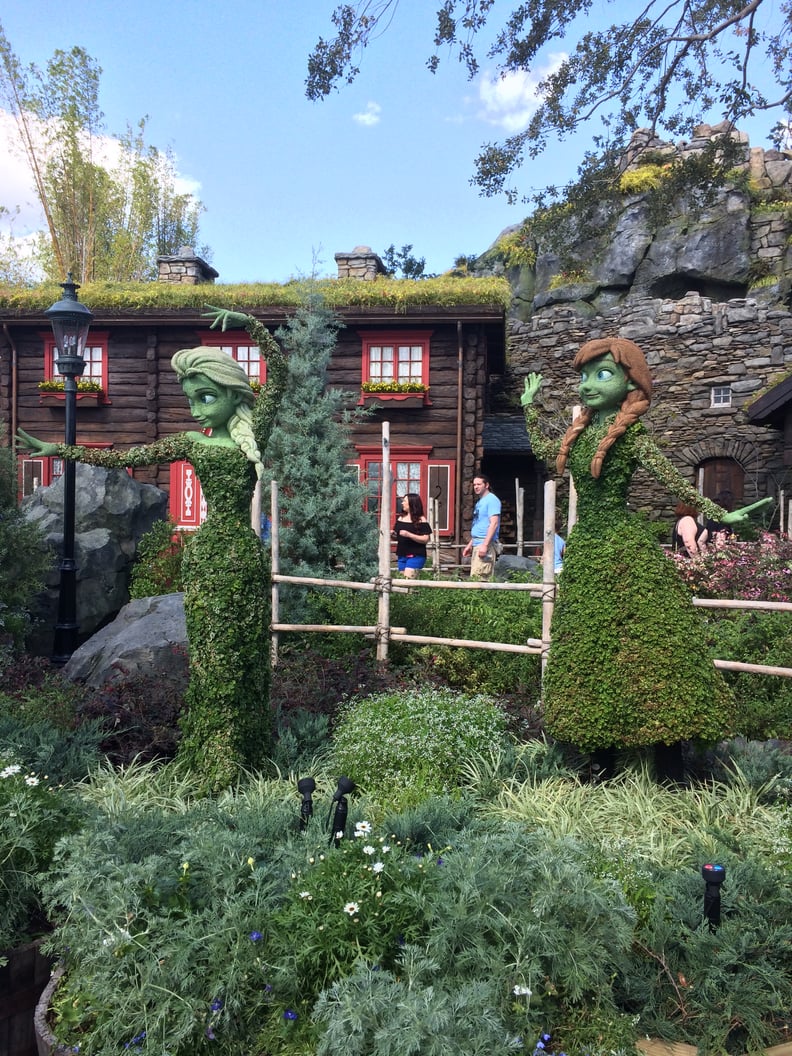 Ride Frozen Ever After Early
Getting to any Disney Park early is key to a successful day, but it's even more essential at Epcot where Frozen Ever After opens at 9 a.m. with Future World. The rest of World Showcase will still be closed, so get here first before exploring Future World.
17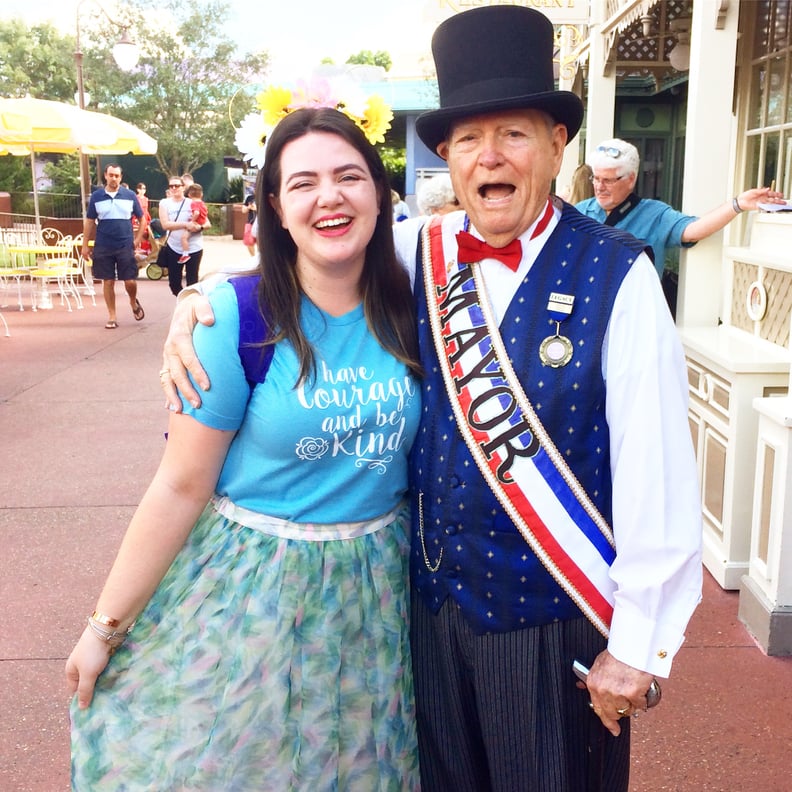 Stop to Enjoy the Streetmosphere
Throughout the Disney Parks streetmosphere, performers are taking guests back to the good old days of Main Street, USA at Magic Kingdom, or old Hollywood at Disney's Hollywood Studios. These cast members are a blast to talk to and will not break character. Honestly, how cute is the Mayor of Main Street?
18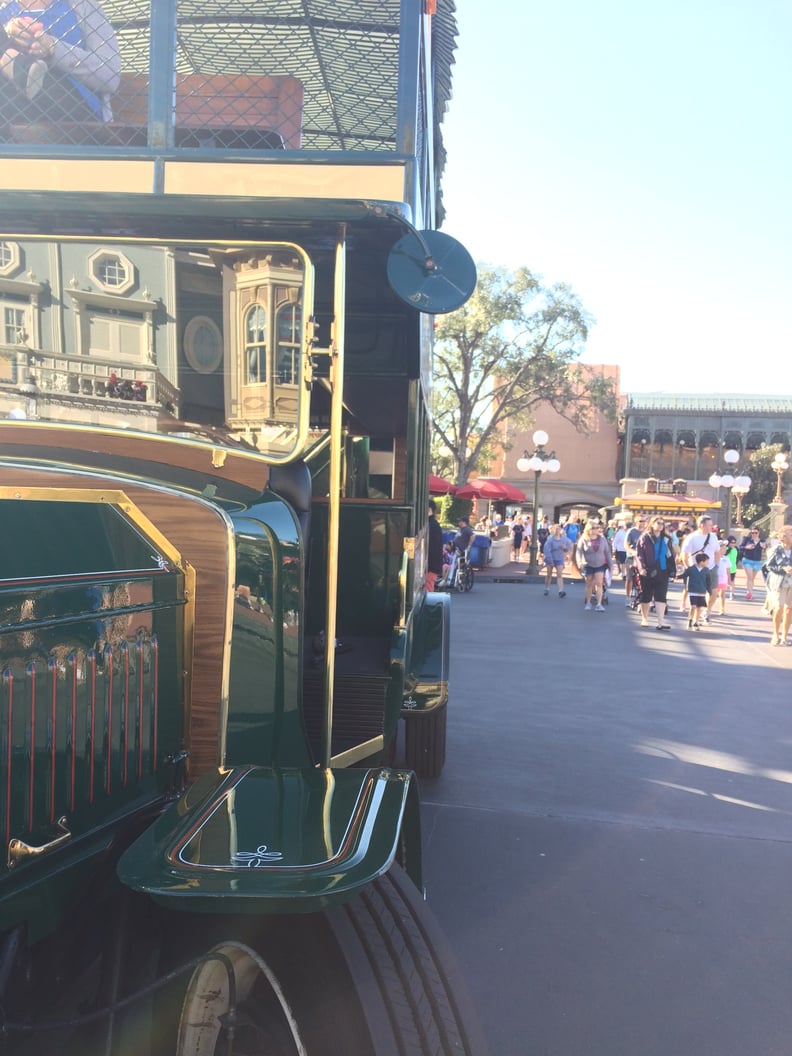 You Can Ride in the Main Street, USA Vehicles
Each morning and late evening, Magic Kingdom brings out its fleet of old cars and fire engines for guests to take a ride in down Main Street, USA. Guests can ride from the train station all the way down to Cinderella's Castle.
19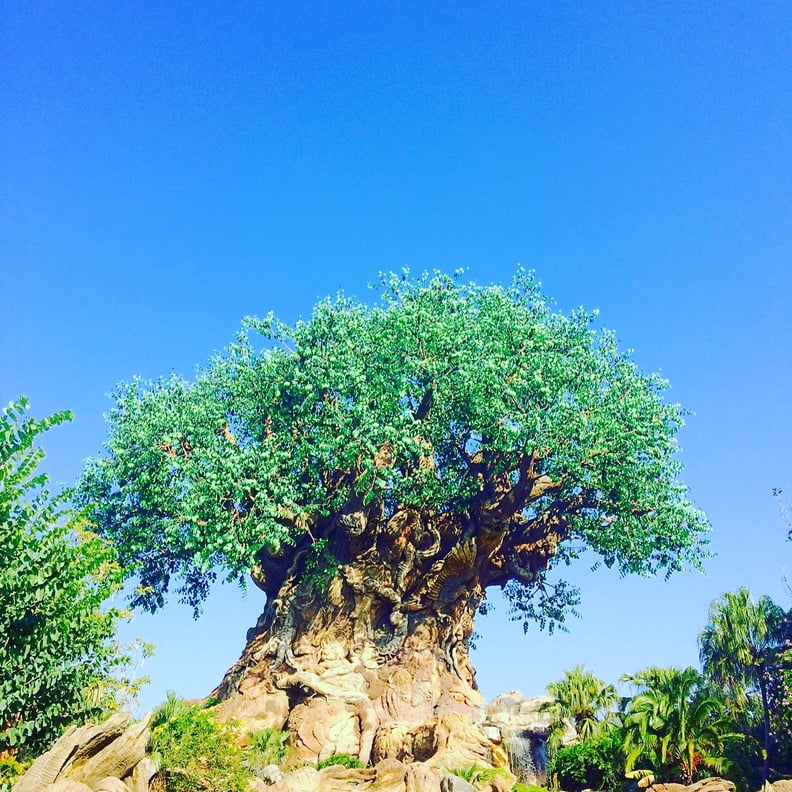 Disney's Cheapest Souvenirs Are Everywhere
Located inside each of the four Walt Disney World parks and all of the resorts are pressed penny machines. For 51 cents, guests can get a character-embossed penny, making it the cheapest souvenir of your vacation.
20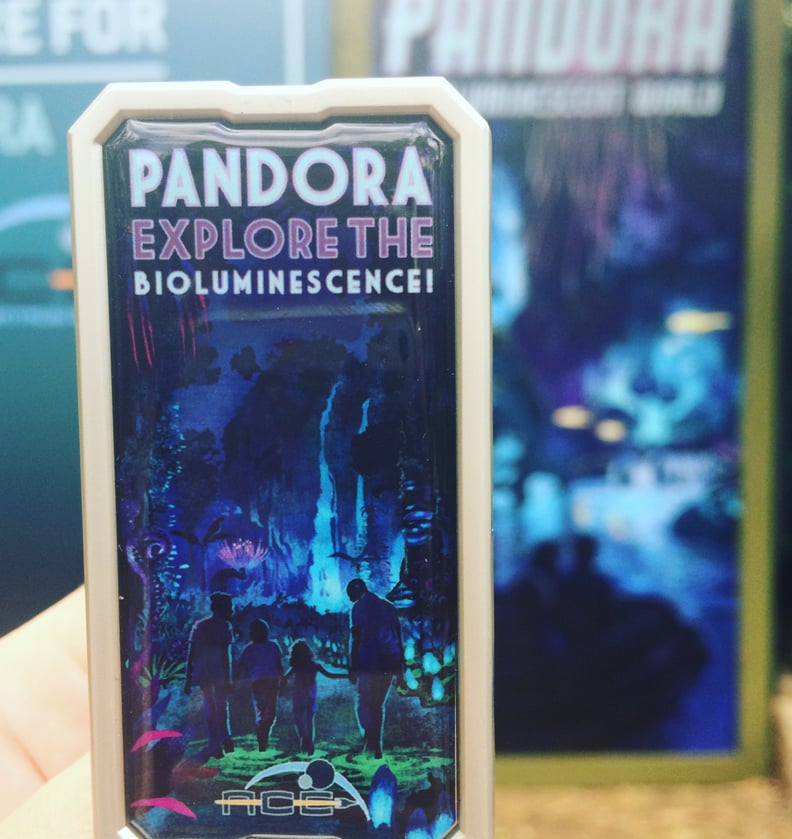 You Can Trade Pins With Cast Members
One way to interact with cast members throughout Walt Disney World and Disneyland is by trading pins. The best way to do this is to buy a mystery pack box from the parks or resorts and trade those pins for even cooler ones from cast member lanyards. Guests can trade up to two pins per cast member. Typically, they have pins that are exclusive to them and from international Disney parks, along with a few usual ones.
21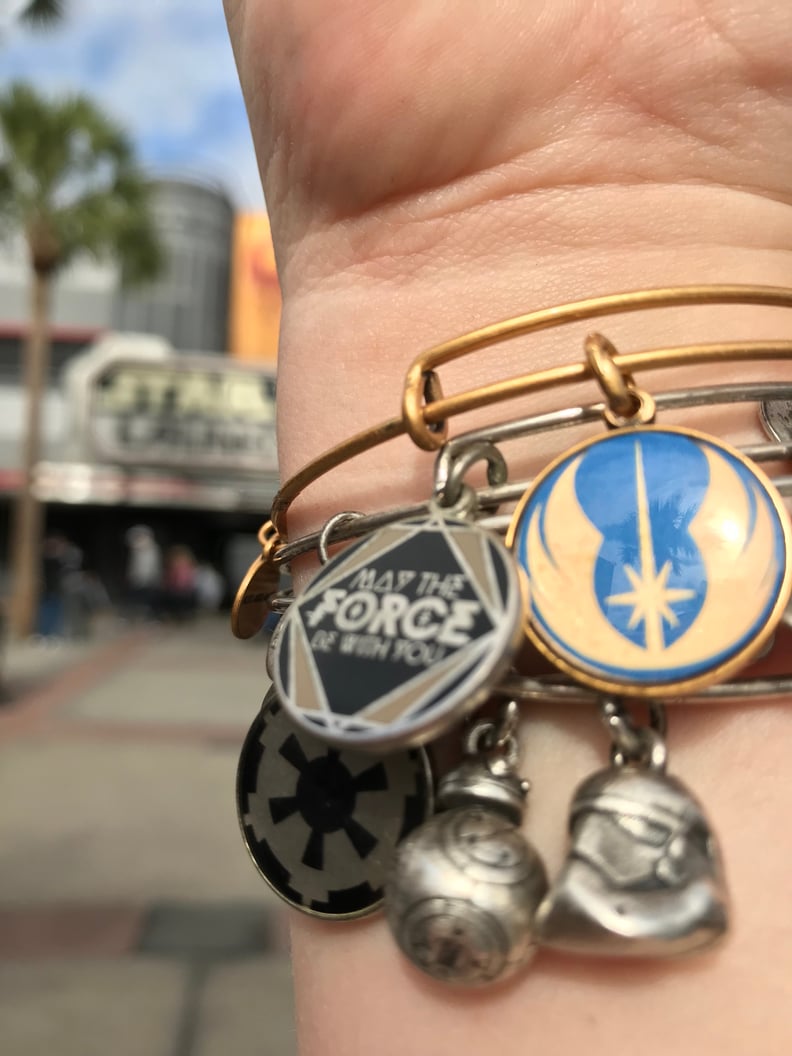 You Can Get Discounted Merchandise at the Disney Outlets
If you're visiting Walt Disney World, be sure to check out the Character Warehouse Outlets on Vineland Avenue for discounted merchandise, including Alex and Ani bracelets and Vera Bradley purses. This is a great spot to go on a day you might not be planning to go to a park since it's so close to Walt Disney World Resort.
22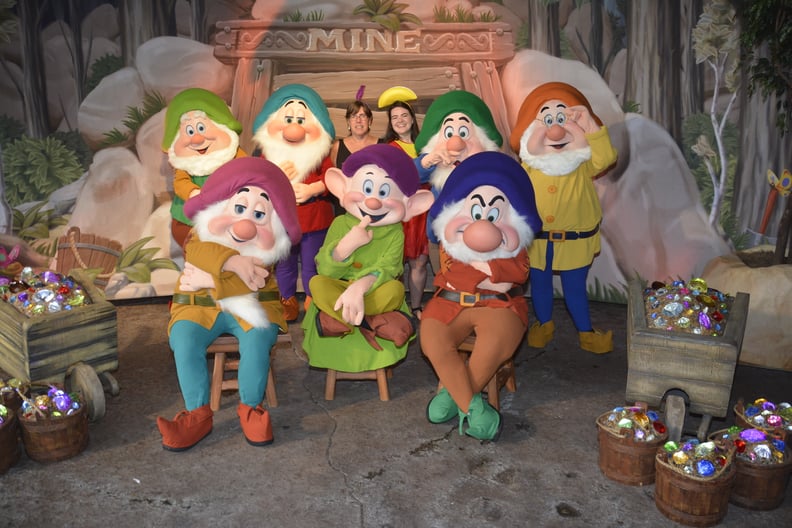 Disney's PhotoPass Photographers Will Take Photos With Your Camera
When you're meeting characters or just walking through the park, you might notice a cast member with a camera. These PhotoPass cast members will gladly take photos with your camera or phone if you ask!
23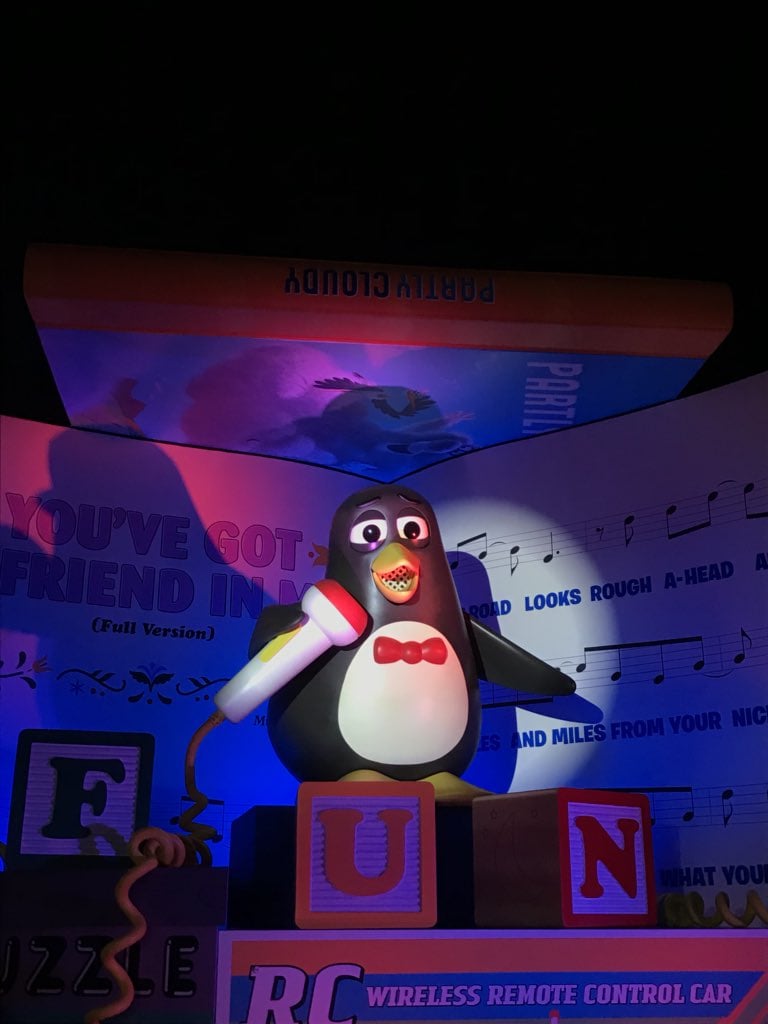 Strategically Plan Nighttime Attractions
If you want to ride Slinky Dog Dash or Flight of Passage with as little wait as possible without a FastPass, your best option is to hop in line just before the official park closing. Guests are not taken out of the queue at 8:01 even if the park officially closes at 8 p.m, it simply means cast members will not allow new guests to enter the line at 8 p.m. This also means no FastPass guests are entering the queue, and with no FastPass guests, the standby line tends to move quickly.
24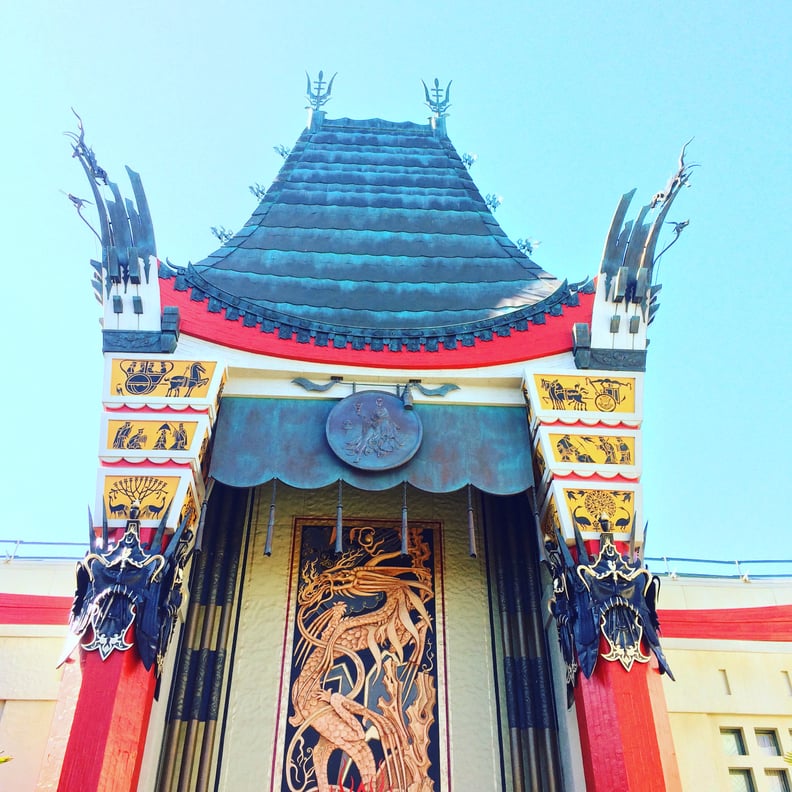 There's an Opportunity to See Both Nighttime Spectaculars at Hollywood Studios
On select days, guests have the opportunity to see both Fantasmic and Star Wars: A Galactic Spectacular. This is all subject to park times, show times, and how quickly your family can move from one location to the next. To do this, you'll want to sit at the top of the amphitheater where Fantasmic is shown, and exit just before the official end of the show.
25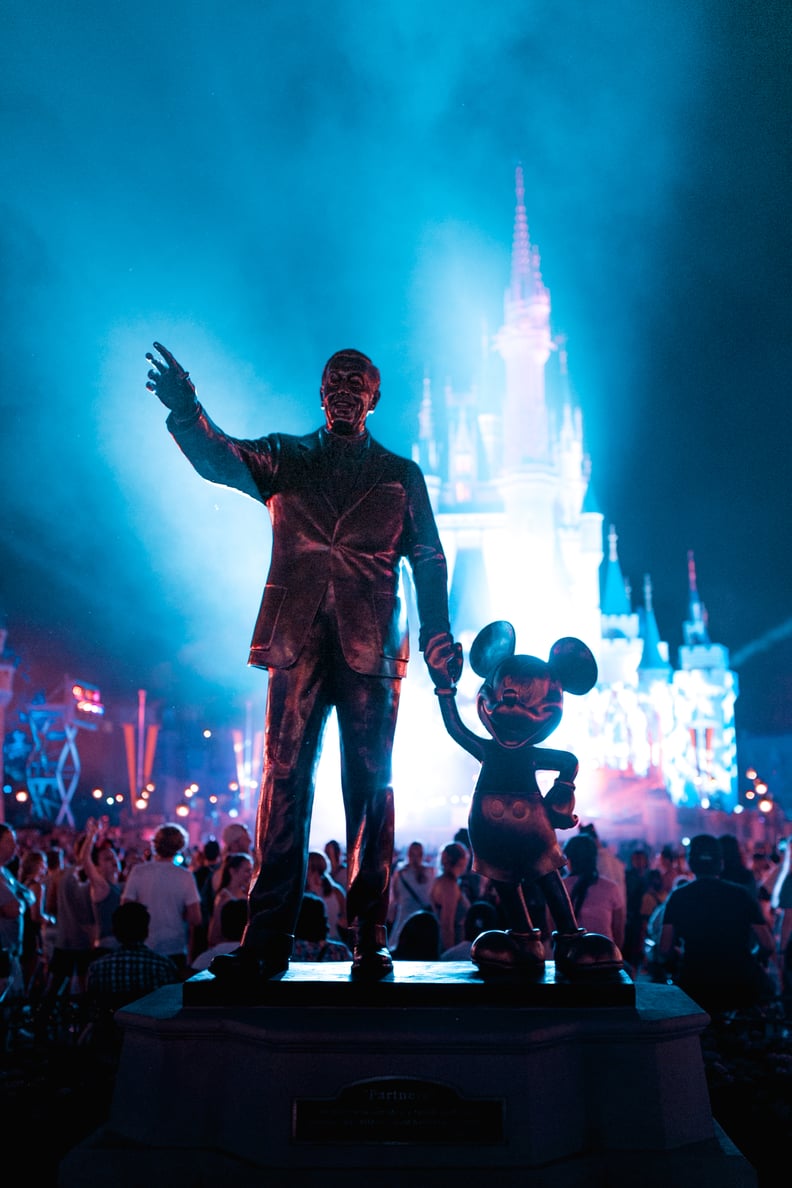 Remember Your Parking Spot
Walt Disney wanted his guests to forget the outside world while they were in his parks, and much of the time that means forgetting your parking lot section and row. An easy way to remember this is by texting it to yourself, taking a photo, or saving it in a note on your phone.
26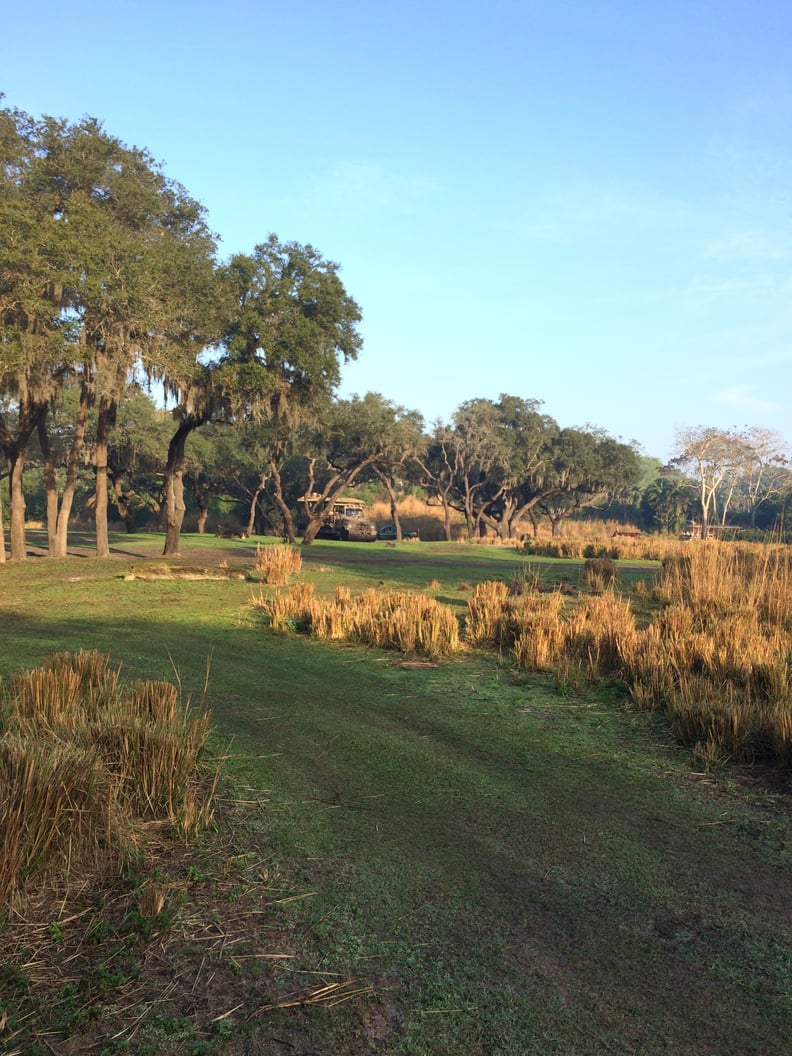 See More Animals Early in the Morning or Late in the Evening
If your family is planning on riding Kilimanjaro Safari at Disney's Animal Kingdom, try to do so early in the morning when the park first opens or late in the evening. These times are typically the best to see the most animals out and active in their environment.
27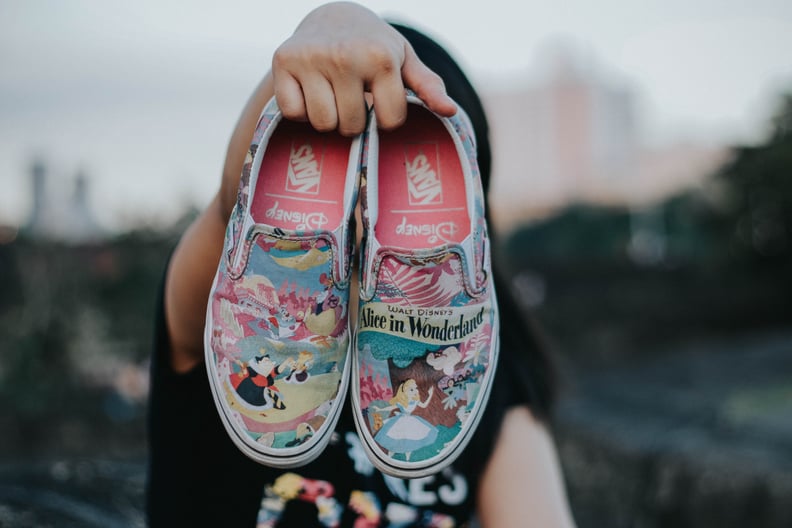 Always Ask About Discounts
Disney Vacation Club, annual pass holders, and Disney Visa cardholders all receive discounts off food and beverage, merchandise, tours, and ticketed events at different Disney locations. When you get ready to pay, ask if the location has any discounts available to save a little money.
28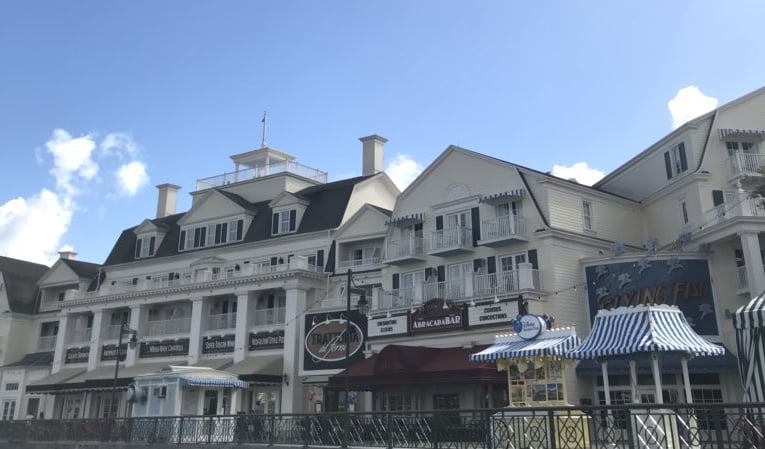 All Disney Resorts Have Movie Nights
Each night, all of the Disney resorts show movies out on their main lawn. Guests are invited to sit under the stars, bring a blanket, and enjoy a Disney film. This is a free activity and a relaxing way to end the day at Walt Disney World.
29 You Can Roast Marshmallows at Disney's Wilderness Lodge
Each night a Disney's Wilderness Loge Resort, guests are invited to roast marshmallows around an open fire pit. The activity is free and open to all guests staying or passing through the resort for a dining reservation or just exploring.
30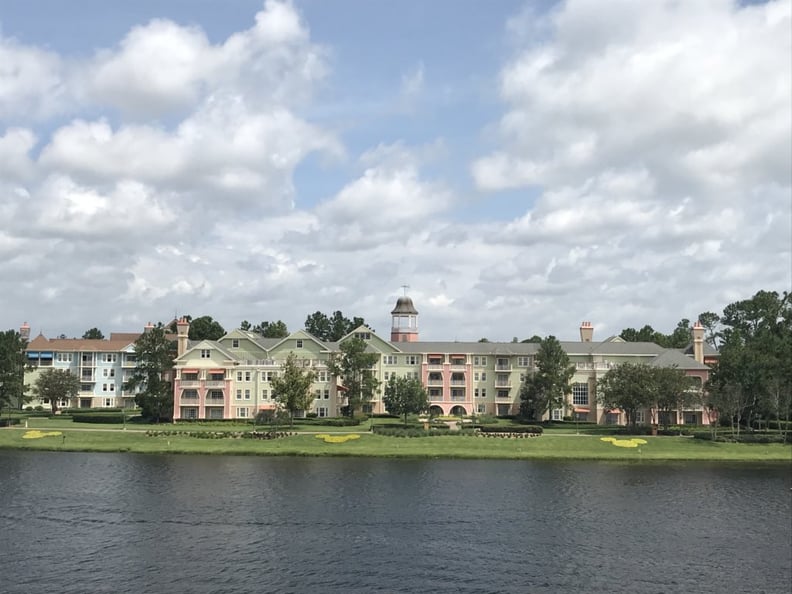 Take Part in Resort Running Events
While Walt Disney World does host several RunDisney half-marathon weekends throughout the year, each week, individual resorts host fun runs of their own. Be sure to check with your resort's activities guide for specific dates and times. Guests who complete the races do get a small prize.
31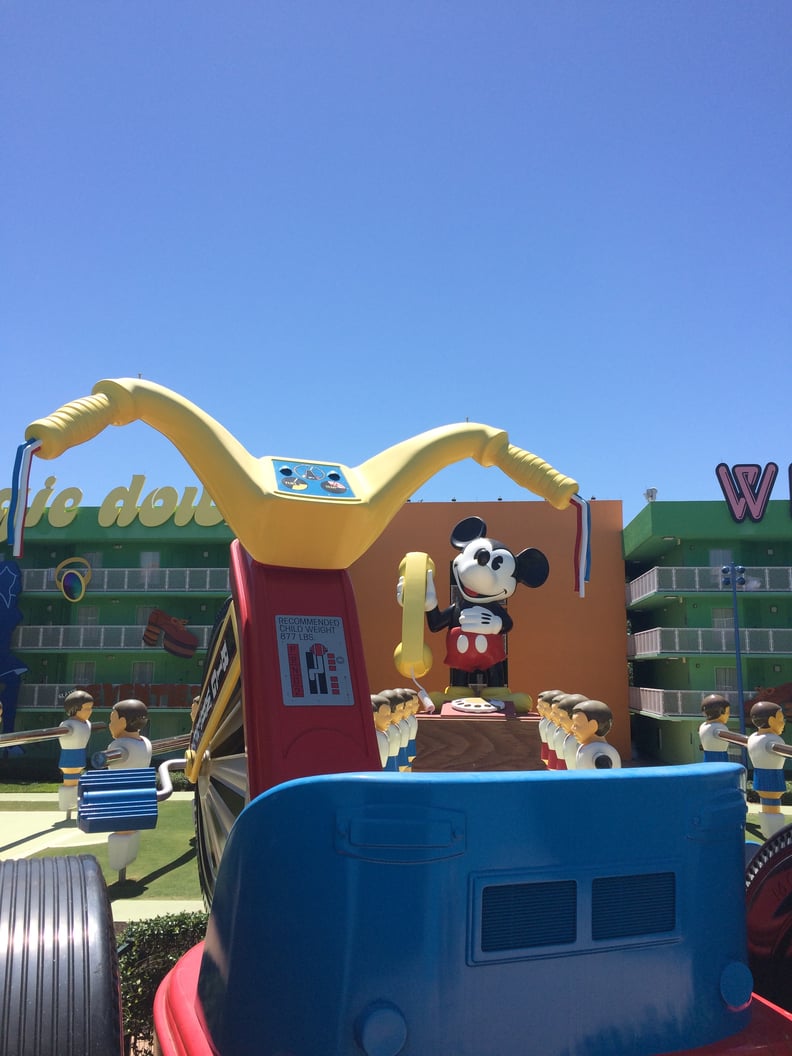 Tour Resorts on Non-Park Days
If you're headed to Walt Disney World for multiple days in a row and plan on doing a non-park day, consider touring some of the other Disney resorts. Each resort has a unique theme and supercute spots for Instagram photos!
32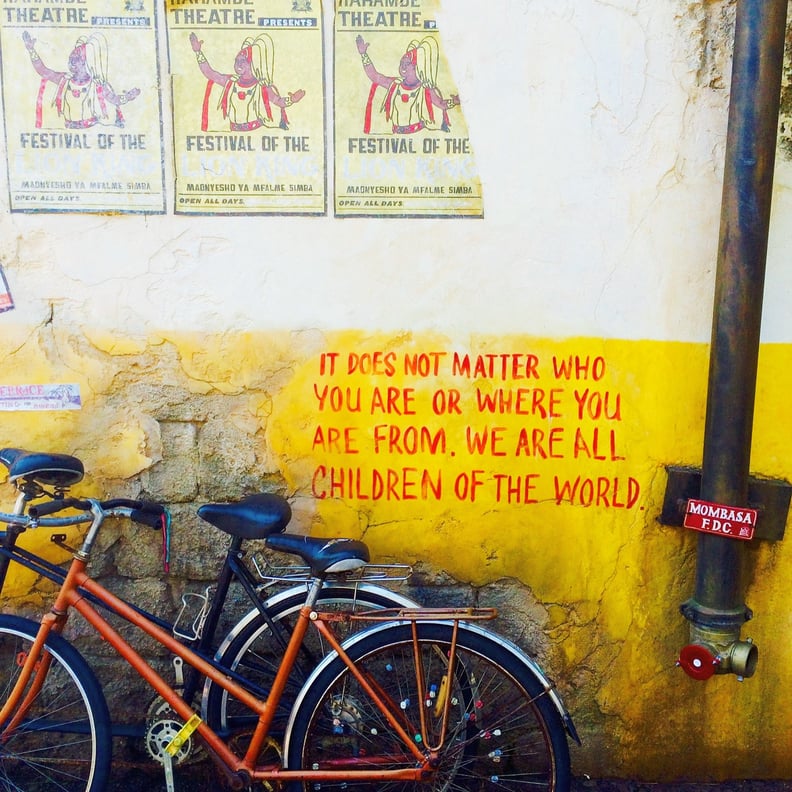 Become a Wilderness Explorer at Disney's Animal Kingdom Park
On your way into Disney's Animal Kingdom, stop by the Wilderness Explorer's outpost near the Tree of Life. You'll be inducted into the special club, given a guide book with activities to do at other stations throughout the park, and receive your first Wilderness Explorer badge!
33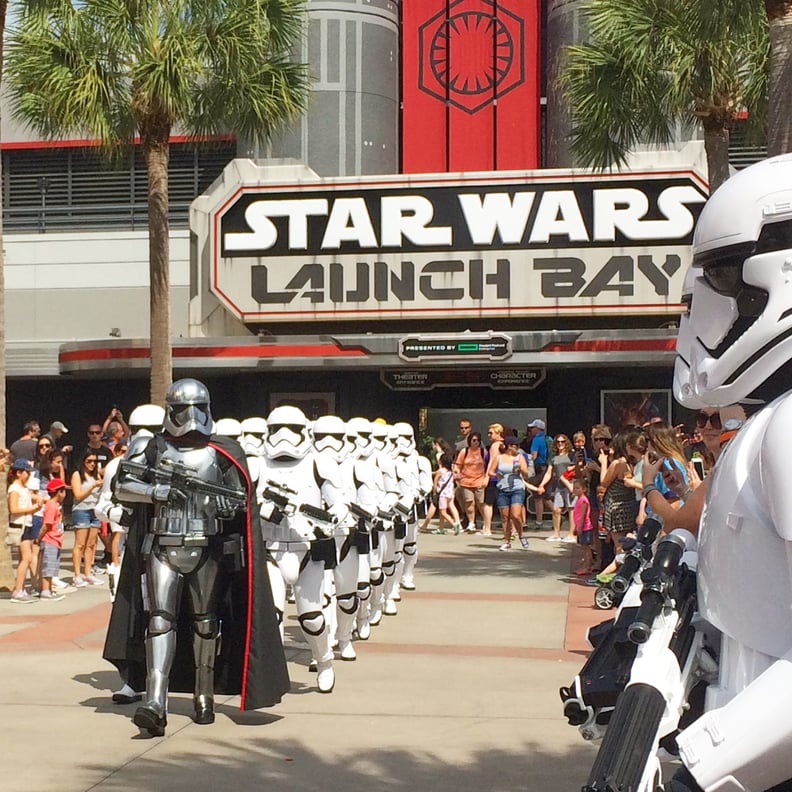 Take in the Air Conditioning When Possible
Both Florida and California get pretty hot most days, so taking advantage of the air conditioning whenever possible is key to being able to last multiple days at the parks. One of the best places to do this is inside the Star Wars Launch Bay at Disneyland and Disney's Hollywood Studios. Inside, guests will find character meet and greets, a short film, and exhibits about Star Wars, making this the perfect spot to hang out for a while to cool off.
34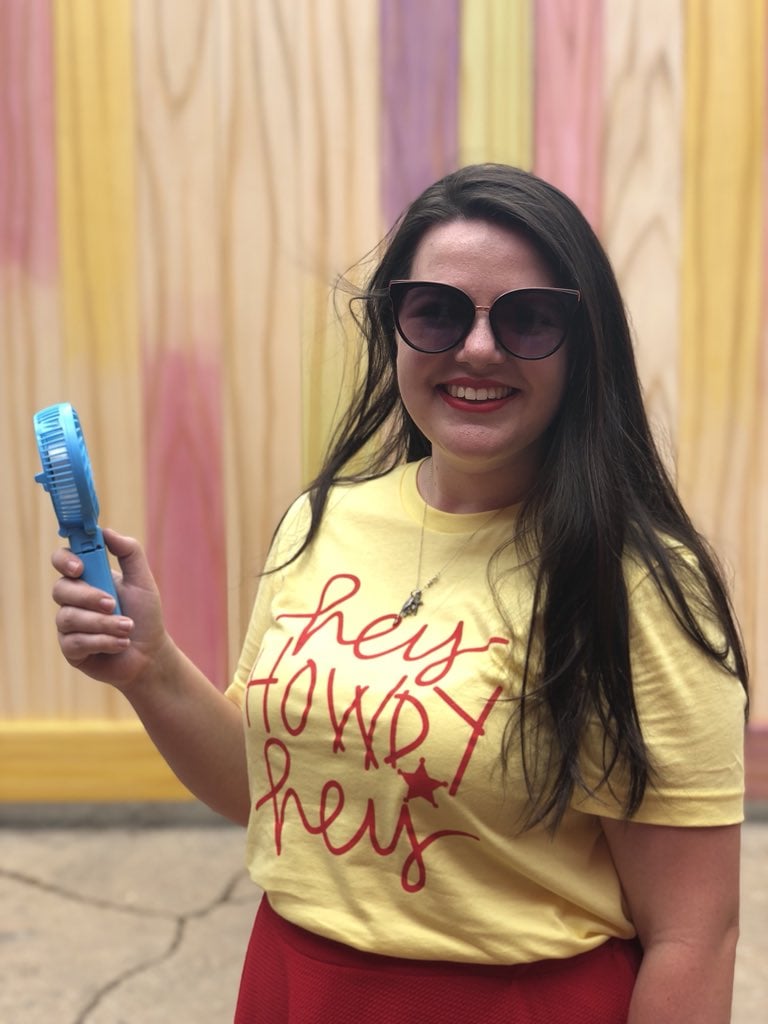 Bring a Handheld Fan
One of the best things money can buy when it comes to theme parks is rechargable handheld fans. Disney does sell these in the parks, but bringing your own saves a little money.
35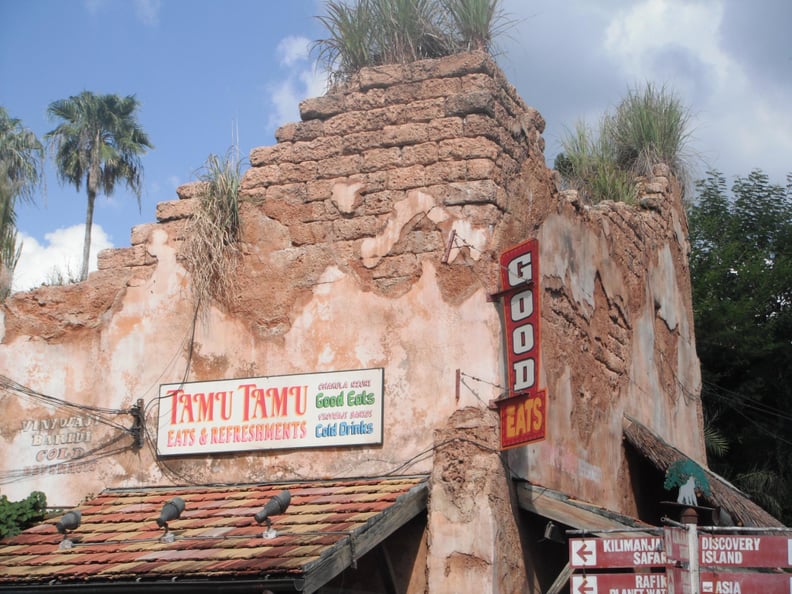 Buy a FuelRod Before Heading to the Parks
Both Walt Disney World and Disneyland are using FuelRod stations for guests to swap out portable chargers. You can buy a new FuelRod at the parks, or save about $5 by buying it before you leave for vacation.
36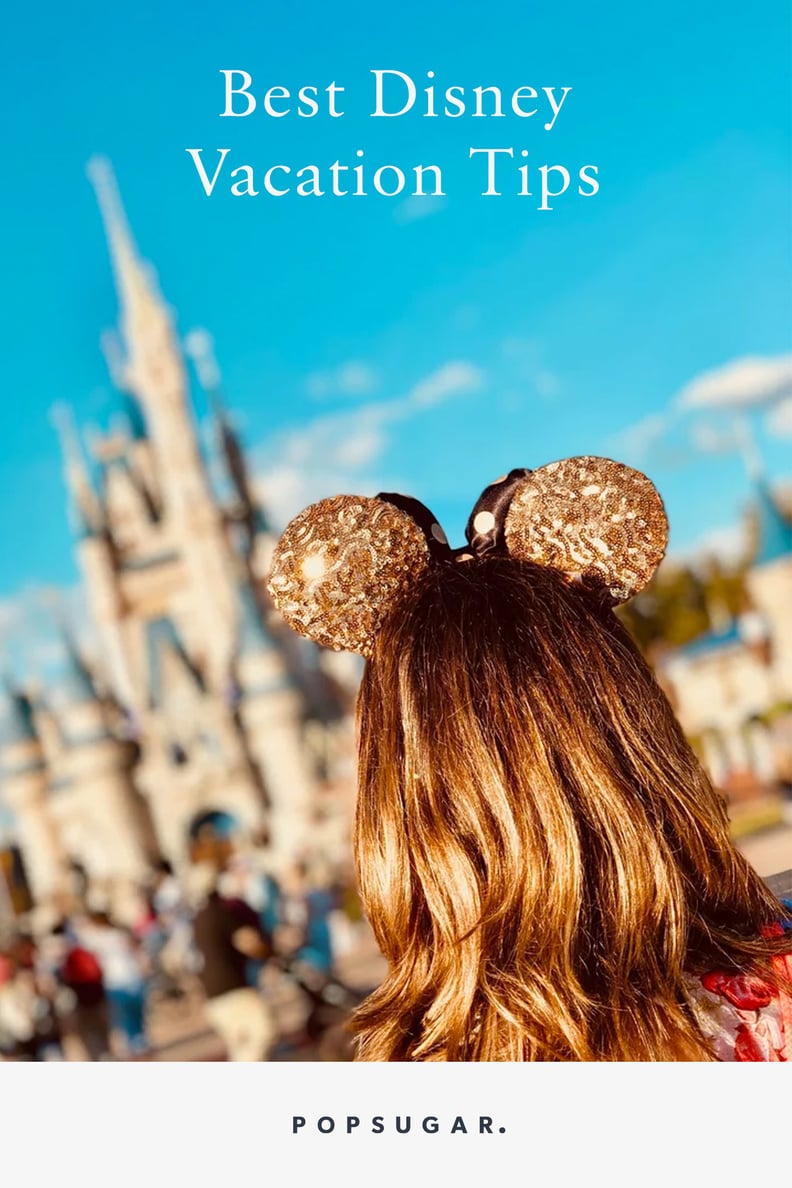 Pin It!