Gabb Wireless Kids' Cell Phone Service Details
A No-Internet, Just-For-Kids Cell Phone Is Here, and It's Every Parent's Dream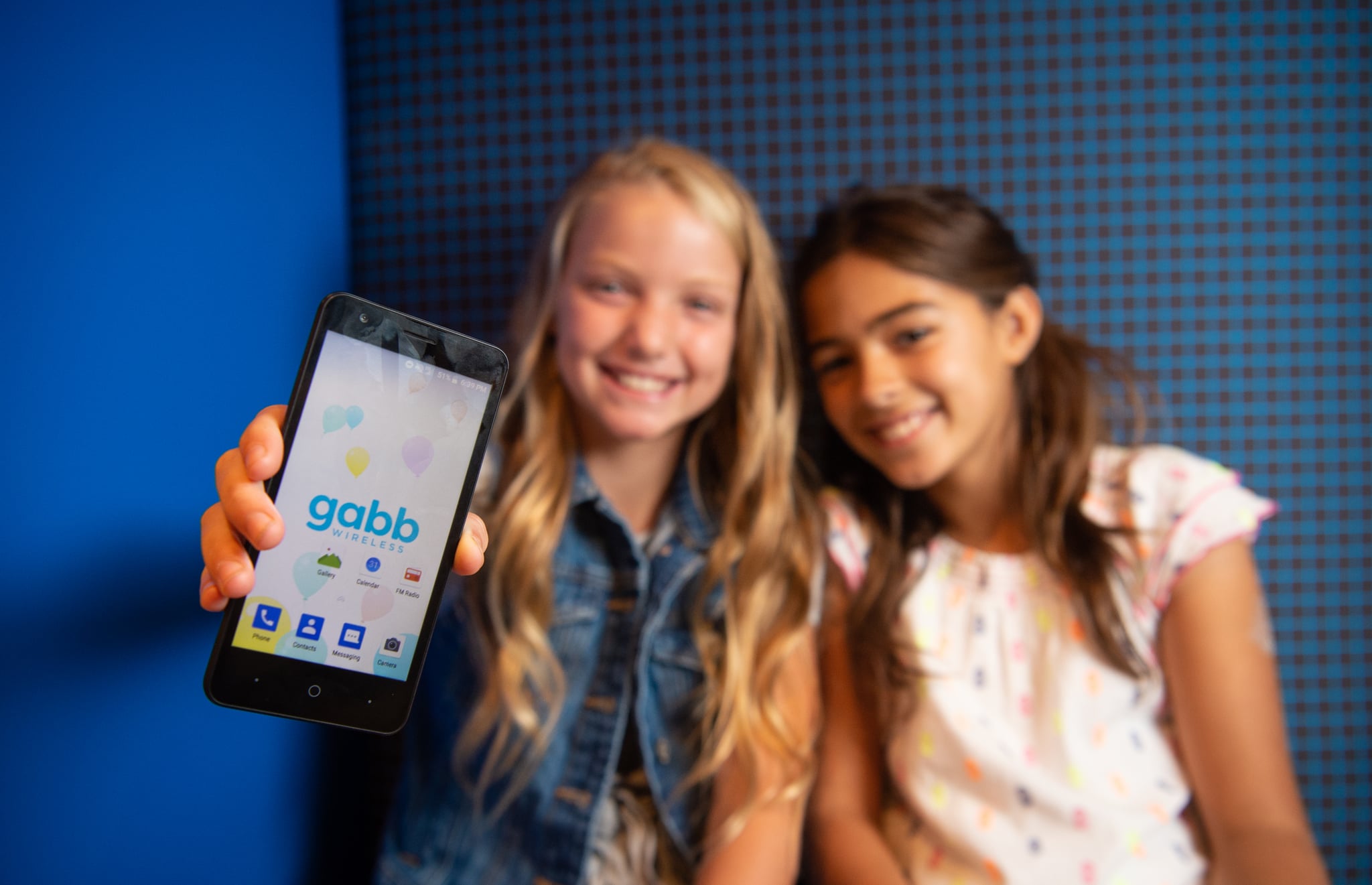 Much to our chagrin, it seems like the age where kids get their first cell phone is skewing younger by the day. And while it's important that we're able to reach our children after soccer practice or if they're spending the weekend with your coparent, do they really need access to the internet on top of all the other bells and whistles? According to Stephen Dalby — a dad from Palo Alto, CA, and the founder and CEO of Gabb Wireless — the answer is no.
While on the hunt for a phone for his 12-year-old son, Stephen realized that there weren't any for-kids versions of wireless phones (though there's no shortage of no-internet phones and watches aimed at kids). Rather than putting an entire world at children's fingertips through the internet icon, Stephen created a safe, affordable cell phone and wireless plan combination geared toward kids ages 8 to 14 called Gabb Wireless. The best part? Your kids can communicate with their loved ones freely via call or text, sans unlimited internet access and an app store.
"We are thrilled to deliver the first-ever phones and service that give kids mature-looking devices with all the talk and text they want, while also giving parents the peace of mind that their child will not be exposed to harmful or unwanted content," Stephen said. "The Gabb phone is great looking and affordable, and it helps parents manage their children's exposure to technology in a way that is safe and meets each family's unique needs."
Parents can score their kids a Gabb Wireless phone — which is a touchscreen ZTE Android model — for a mere $99. Additionally, moms and dads can rest assured their kids will have great coverage, as Gabb Wireless has partnered with one of the largest cellular networks in the US. For just $20 a month — with no contract and unlimited calling and texting — parents can get their kiddos set up on the network.
"The evidence is clear, children who are consistently exposed to screens and excessive social media are suffering," said national social media activist Collin Kartchner, founder of Save the Kids. "Whether it's FOMO, anxiety or exposure to predators, we owe it to our children to create safe ways for them to adopt mobile technology and content in ways that are better suited to their age and maturity levels. It's hard to believe that we haven't yet seen a solution like Gabb Wireless that manages the full ecosystem of device, network, operating system and apps. It's about time!"
Gabb Wireless officially launches Sept. 19 in the US.