Gabrielle Union Teaches Kaavia to Love Her Moles | TikTok
"It's a Part of You": Watch Gabrielle Union Teach Kaavia to Love Herself and Her Moles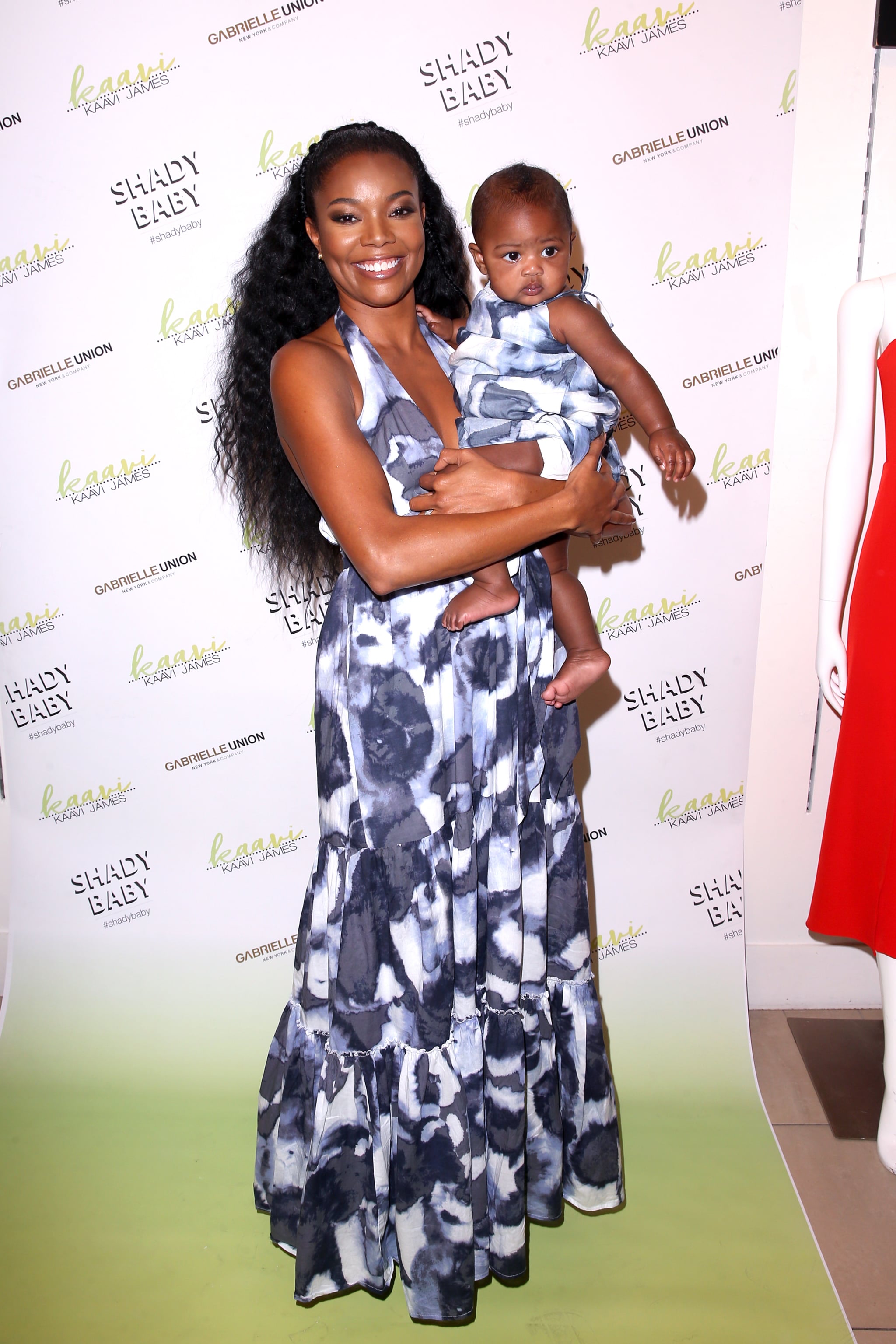 Image Source: Getty / Jesse Grant
During a dip in the pool on Aug. 12, Gabrielle Union took a moment to teach her 2-year-old daughter Kaavia an important lesson in accepting every part of yourself, moles and all. "Mommy has a lot of moles," Gabrielle said in a TikTok video, pointing to herself to show her daughter her beauty marks. "Oh no! I not have a mole," Kaavia replied before asking if her lip was a mole, which her mom patiently clarified it wasn't. "Oh, there's your mole!" Gabrielle said a few seconds later, pointing to the toddler's foot. "But see, it's not bothering anyone, so you just leave it . . . it's a part of you."
"Teaching her to love every part of herself," Gabrielle captioned the TikTok video. After processing that her mole is something to be happy about, Kaavia did an enthusiastic dance in the water, exclaiming, "Yes! We got moles!" The sweet lesson in self-love isn't something everyone hears at such a young age, but brief moments like this leave a lasting impact on children and can even be a helpful reminder to adults that their bodies are beautiful.
If you're looking to keep the positivity train going, check out these empowering phrases to say to your kids that will boost their confidence and remind them that they can do whatever they put their minds to.