15 Harry Potter Classroom Decorations That Will Make Students Wonder If They Transferred to Hogwarts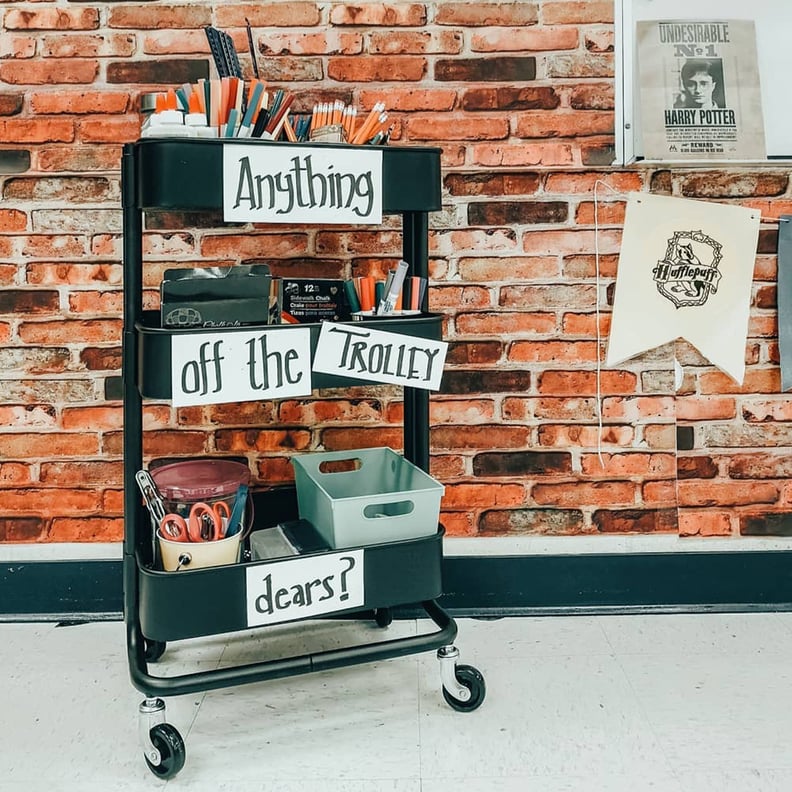 Getting through a full, long school year can be tough for teachers and students, but there's nothing like a little magic to motivate. Imagine walking into a Harry Potter world instead of boring desks and blank walls? There are oodles of Pinterest-worthy ideas out there, and we love some teachers' over-the-top efforts to totally deck out their space with tons of time-consuming DIY projects, but it doesn't necessarily have to be that hard. Don't believe us? Read through to see some creative classroom decorations your students will love, whether they're in Gryffindor or Slytherin.
— Additional reporting by Haley Lyndes
Hi, could we get some Bertie Bott's Every Flavour Beans, please?
This calendar is so enchanting.
We'd love to work at this desk.
This trolley cart is extremely DIYable.
Twinkling lights and DIY signs turned this classroom into a room straight from Hogwarts.
Why do Honeydukes and Hogwarts have to be in opposite directions?
Doesn't this reading nook look cozy?
This room is the definition of magical.
Get creative with your door this year by covering it in blue paper.
DIY your own fireplace for a magical effect.
A Harry Potter calendar is a great option for wizard-obsessed teachers.
Bonus points for this creative bulletin board.
Because no one can argue with an inspirational quote, right?
This classroom bulletin board just makes you want to hop aboard a Nimbus 2000, doesn't it?
We could recognize that skyline from just about anywhere . . .