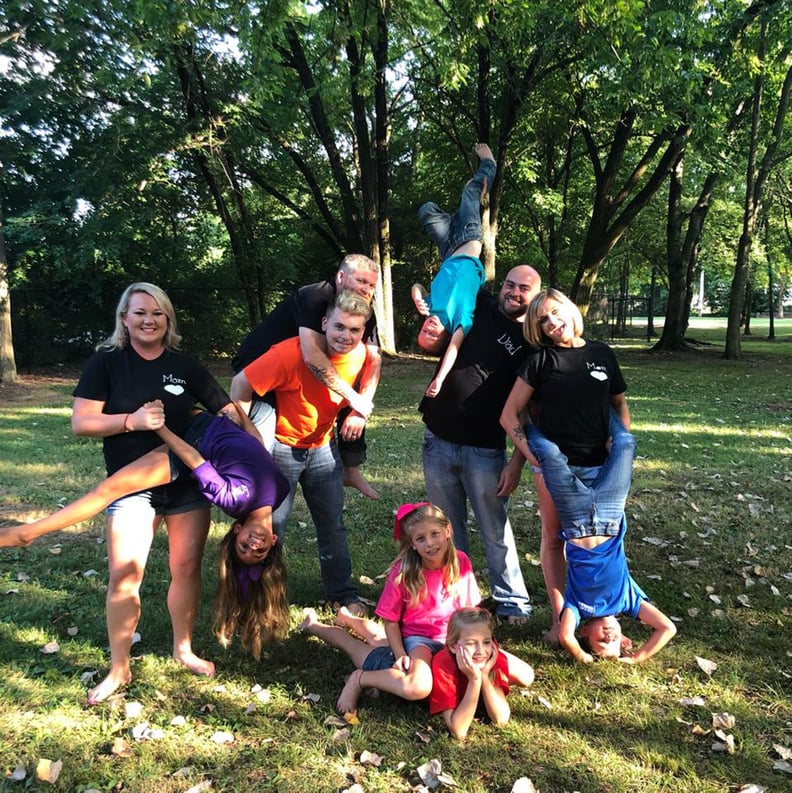 Katie Greer Blackmer
Katie Greer Blackmer
Katie Blackmer and her ex-husband Stephen had to work hard at coparenting their children, Gracelyn, 11, Kaylynn, 10, and Colston, 5, after their divorce. But you wouldn't know it now, as Katie, Stephen, Katie's husband Ben, Stephen's girlfriend Brandy, and their combined six kids all live happily under the same roof. The family, which calls itself the "Blended 10," live together in one two-story home in Tennessee and couldn't imagine their situations being any different.
In 2016, following her and Stephen's divorce, Katie married Ben, who has a 19-year-old son named Hunter from his previous marriage. The blended family of six then welcomed Stephen into their home in 2017, after injuries from a fatal car crash that tragically killed his brother required him to have around-the-clock care. Then, shortly after Stephen began dating Brandy in late 2017, she and her two kids, 7-year-old Jaxson and 9-year-old Kayleigh, moved in, and the group became one happy family.
When asked the best part of this unique living situation, Katie didn't hesitate. "That Stephen and I get to see our children every day," Katie told POPSUGAR. "It was so hard for me to have to give up my days with them at the beginning. I didn't want to share them, but I had to."
"We are a team, we are number one fans for all of our children, and each other's support systems!"
Another benefit centers on having very active kids. With each of the five younger kids in sports, it's been a huge help to Katie, Ben, Stephen, and Brandy to have all of them together so it's easier to keep a schedule and get the kids to and from their various activities. "Our whole life is run from a calendar that hangs on the front door," Katie said, adding of her and her coparents: "We are a team, we are number one fans for all of our children, and each other's support systems!"
However, having a full house wasn't always so easy. "We have conquered [this], but in the beginning, the challenging part was getting all the children on the same page, like with rules and sharing. Now all the girls wear the same clothes, share shoes. And the boys have learned to share all their toys. They still have their moments when they fight over little things, but everyone has adjusted very well. We love the way our household is now! We wouldn't change it for the world," Katie said, adding that actually, "the only change I see in the future is a bigger house."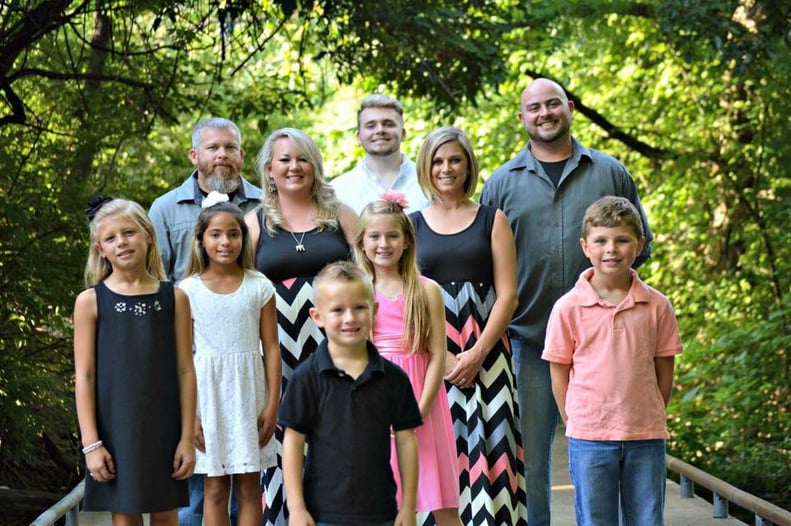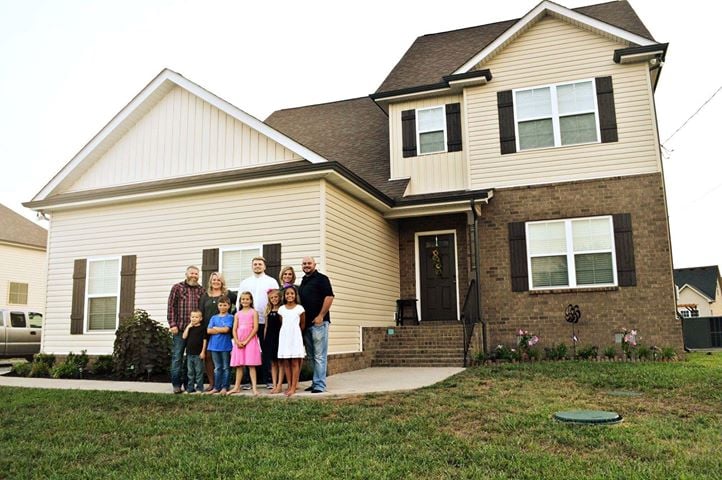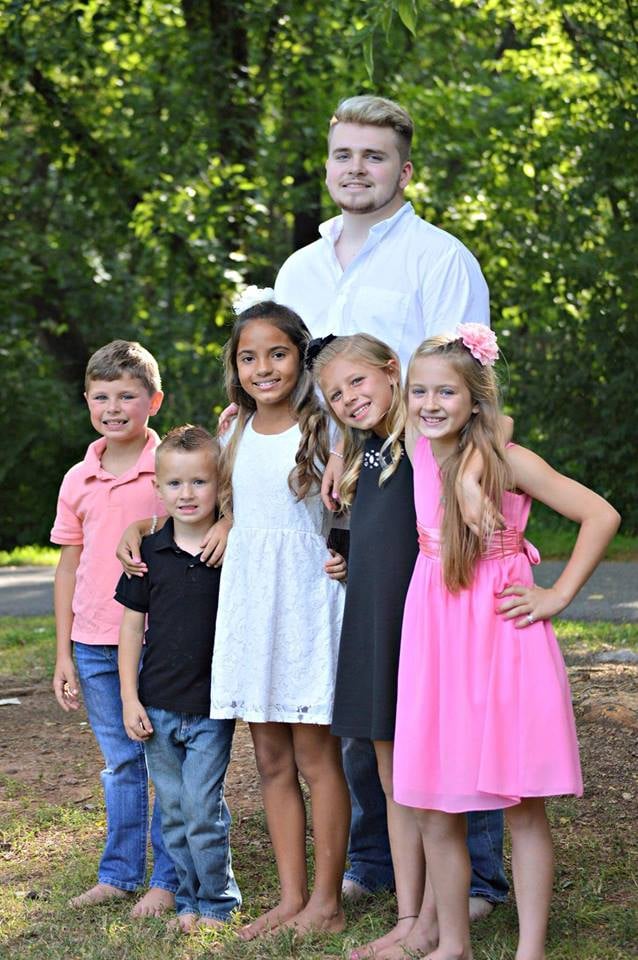 All six kids of the Blended 10.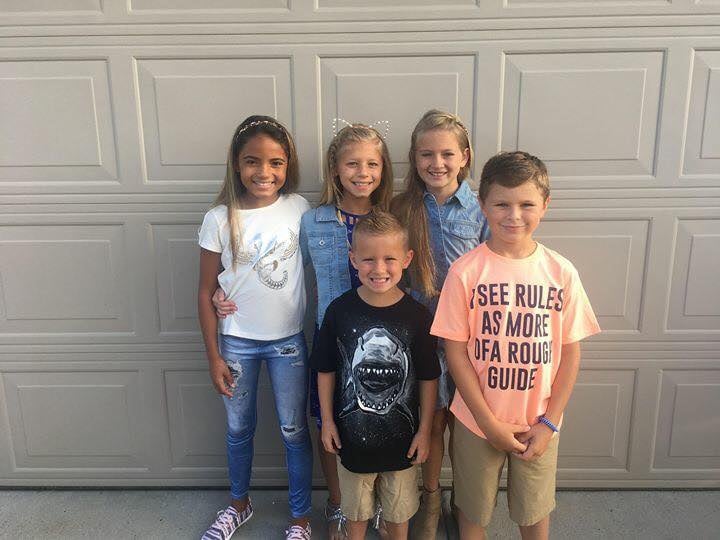 The younger five children.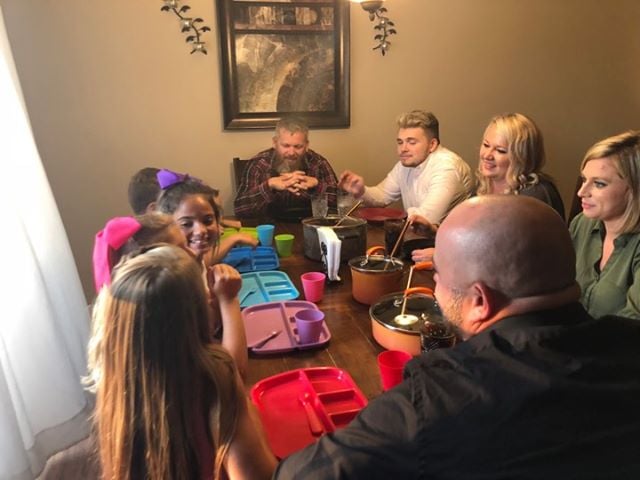 The entire family sitting together for a meal.