How Many Kids Do John Krasinski and Emily Blunt Have?
Family Is Everything to John Krasinski and Emily Blunt — Get to Know Their 2 Daughters!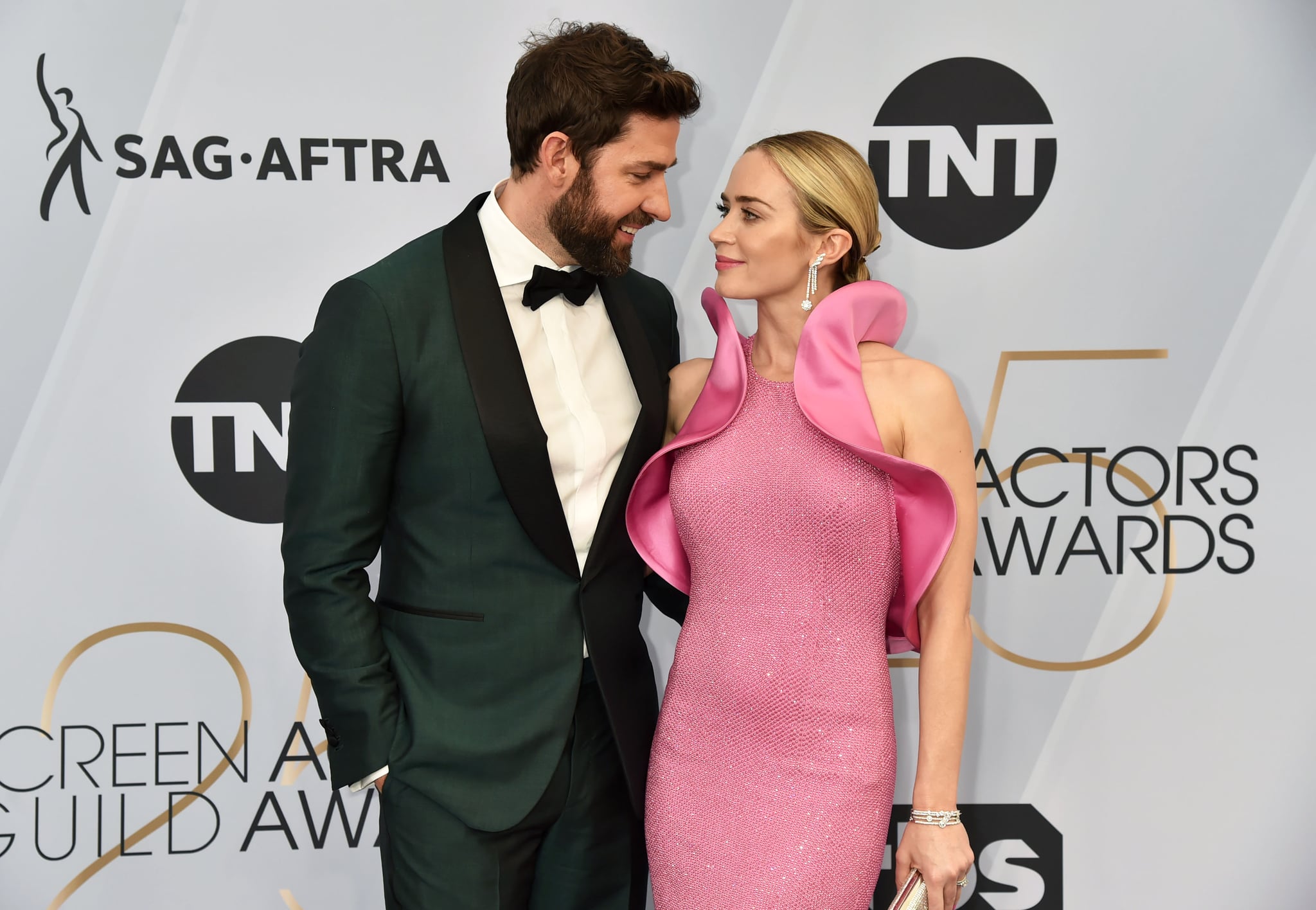 Among our favorite celebrity parents are John Krasinski and Emily Blunt, who are parents to two daughters. The couple first got together in 2008 and got married in July 2010 at George Clooney's estate in Lake Como, Italy. While John and Emily are never shy about making red carpet appearances or doing interviews, they're very conscientious about keeping their kids out of the spotlight.
John doesn't post about them on his social media (and Emily doesn't even have social media!), and the girls have so far never accompanied their parents to red carpets or other events. Even though their filming schedules are often hectic, both Emily and John often talk about how much their family means to them, and they go to great lengths to make sure they spend time as a family.
"Family comes first no matter what, and that's non-negotiable," John told People at a film festival in October 2018. "Family is the foundation for why we are able to go off and have fun and have these incredible experiences," Emily added. "I try to take big stretches between [projects] to be with the kids."
Keep reading for what we do know about their daughters, Hazel and Violet.
Hazel Krasinski
Their first daughter, Hazel, was born in February 2014. John and Emily have made it clear that they don't even want their girls to know that they're famous, but Hazel must have been tipped off somewhere as to her mom's celebrity status.
"[Hazel] came home the other day and we were in the kitchen and she goes, 'Are you famous?' And I'd never heard her . . . we've never said that word in our house. We don't talk about it," Emily said in May. "Someone at school had clearly said it. I was like, 'Um . . . not really, I don't think I am. Did someone say that to you, Haze?' She said, 'Yeah,' but then she wouldn't divulge much more, you know, but it's weird. It's weird."
Violet Krasinski
Their second daughter, Violet, was born in June 2016. John shared the news on Twitter on July 4 of that year, writing: "What better way to celebrate the 4th... than to announce our 4th family member!!! 2 weeks ago we met our beautiful daughter Violet."