Happiest Baby
Happiest Baby
As POPSUGAR editors, we independently select and write about stuff we love and think you'll like too. If you buy a product we have recommended, we may receive affiliate commission, which in turn supports our work.
Tired parents, you'll cry deliriously happy tears when you find out you can rent a Snoo for less than $5 a day! If you've considered eating canned beans and swapping electricity for candlelight just to purchase your own Snoo, you might want to reconsider. While the choice to buy a Snoo for $1,295 might be better for some, the new rental option means the award-winning smart bed is more accessible than ever.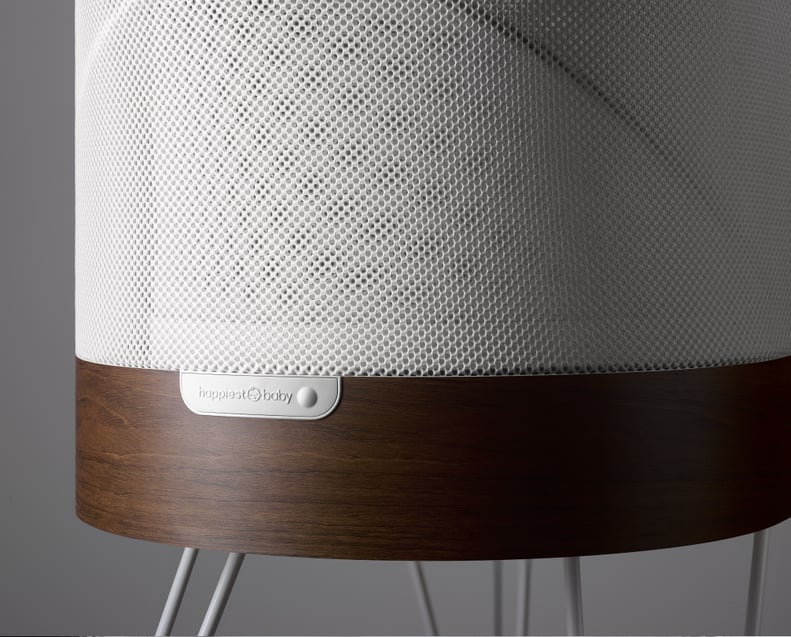 Can You Rent the Snoo?
Once your rented Snoo arrives, you are charged monthly and can cancel whenever you want, with a one month minimum. This makes the rental option ideal if you want to test the Snoo at your own pace without committing. The FDA is even evaluating the Snoo as a potential life-saving device capable of reducing Sudden Infant Death Syndrome, which means it could become a free benefit provided by many health insurance programs.
What makes the Snoo Smart Sleeper so special? Think of it as technology's more affordable answer to a night nurse who can also stick around all day. Created by Dr. Harvey Karp, the Snoo can soothe a fussing baby in less than a minute by re-creating womb-like sounds and motions at the very first sign of distress and can be used for babies up to 6 months old (or when the baby gets up on their hands and knees).
After studying thousands of infants who slept in a Snoo, Happiest Baby discovered that most of those babies slept an extra hour, if not more. By 3 months old, they were also regularly sleeping over nine hours each night. Considering the safety and sleep benefits, it's easy to see why some parents feel that the Snoo is worth the cost.
The rental fee of Snoo ($150 per month).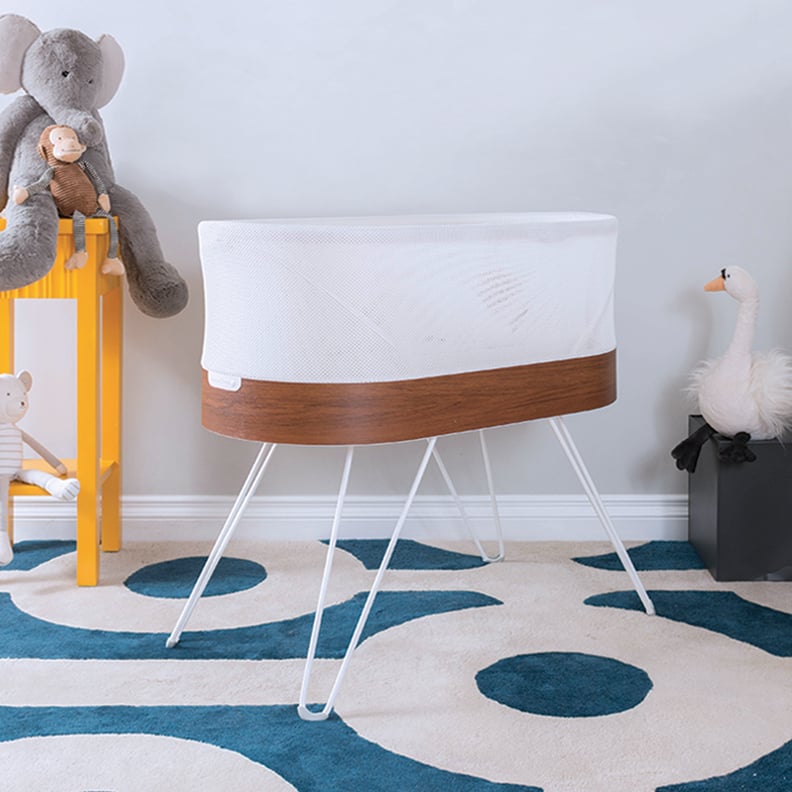 How Does Billing Work?
There is a one-month minimum rental, a $90 reconditioning fee, and a $99 refundable security deposit. Shipping is free!
Once you place your rental order, your credit card is charged for your first month's rental (plus tax), the reconditioning fee, and the refundable security deposit. If you've used a discount code, the amount billed will be lowered to reflect that.
At the end of your first month's rental, your card will be charged again the monthly rate (plus tax) for the next month. Each month, you will be charged again, until you return the rental.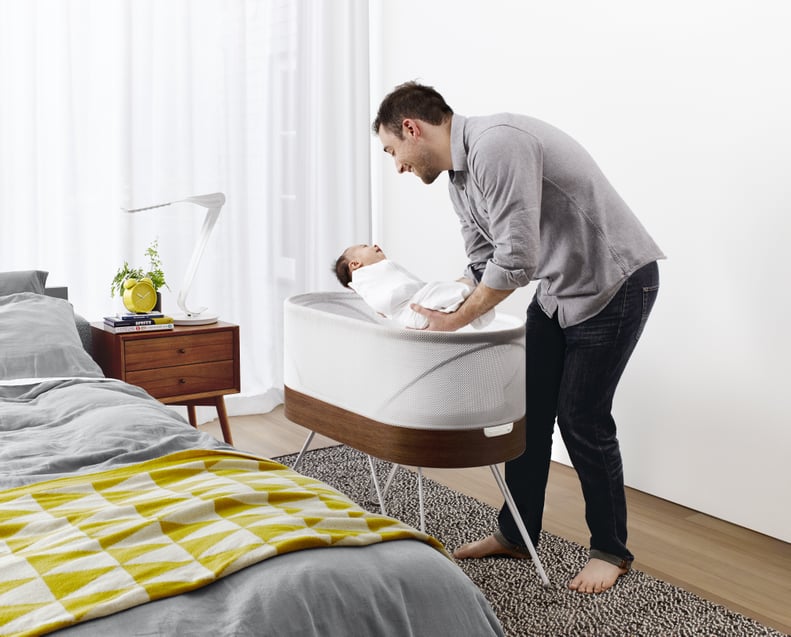 What is Included With the Snoo Rental?
Each rental comes with a refreshed and sanitized Snoo and brand new items, including three "five-second" swaddles that clip on to the bed to prevent the baby from rolling, an organic cotton fitted sheet, water-resistant mattress cover, and mattress. Thankfully, when the rental period is over, parents can hold on to the sleep sacks, fitted sheet, mattress cover and mattress.
The rental fee of Snoo ($150 per month).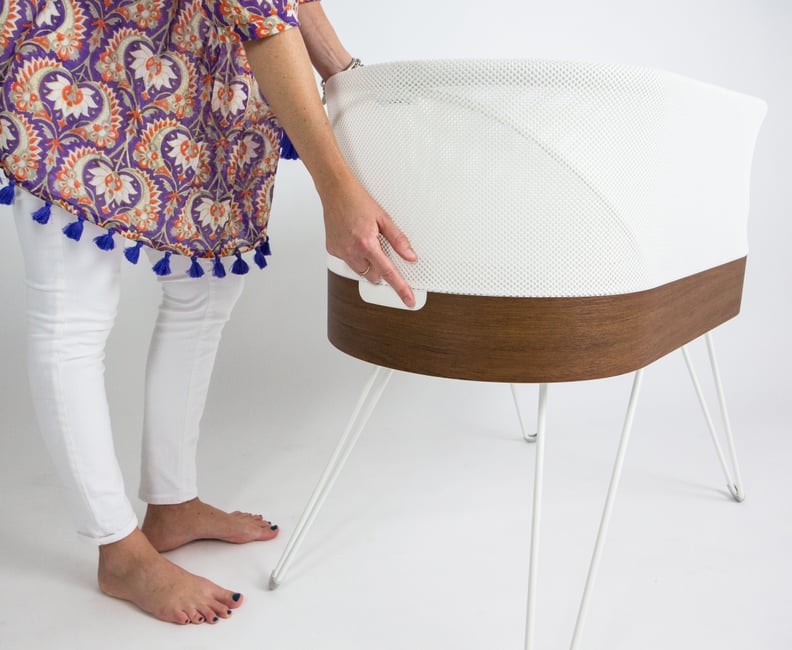 How Are Rental Snoos Reconditioned and Sanitized?
Before certifying that a Snoo rental is ready to be sent to a new family, the company uses a rigorous 5-step cleaning process which includes: using a high powered vacuum to remove any dust and small particles, thoroughly cleaning with baby-safe, hospital-approved products that are intended to sanitize nurseries and NICUs, steaming with a plant-based, hypo-allergenic, eco-friendly formula to deep clean the inner and outer mesh, replacing with new sleep sacks, fitted sheet, mattress cover and mattress, and certifying safety by testing and fine tuning each Snoo, including motion and sound, safety clip sensors, etc.