Snoo Smart Baby Bassinet Evaluated by FDA as SIDS Reducer
The Snoo Is Being Evaluated by the FDA — and May Soon Be Covered by Health Insurance!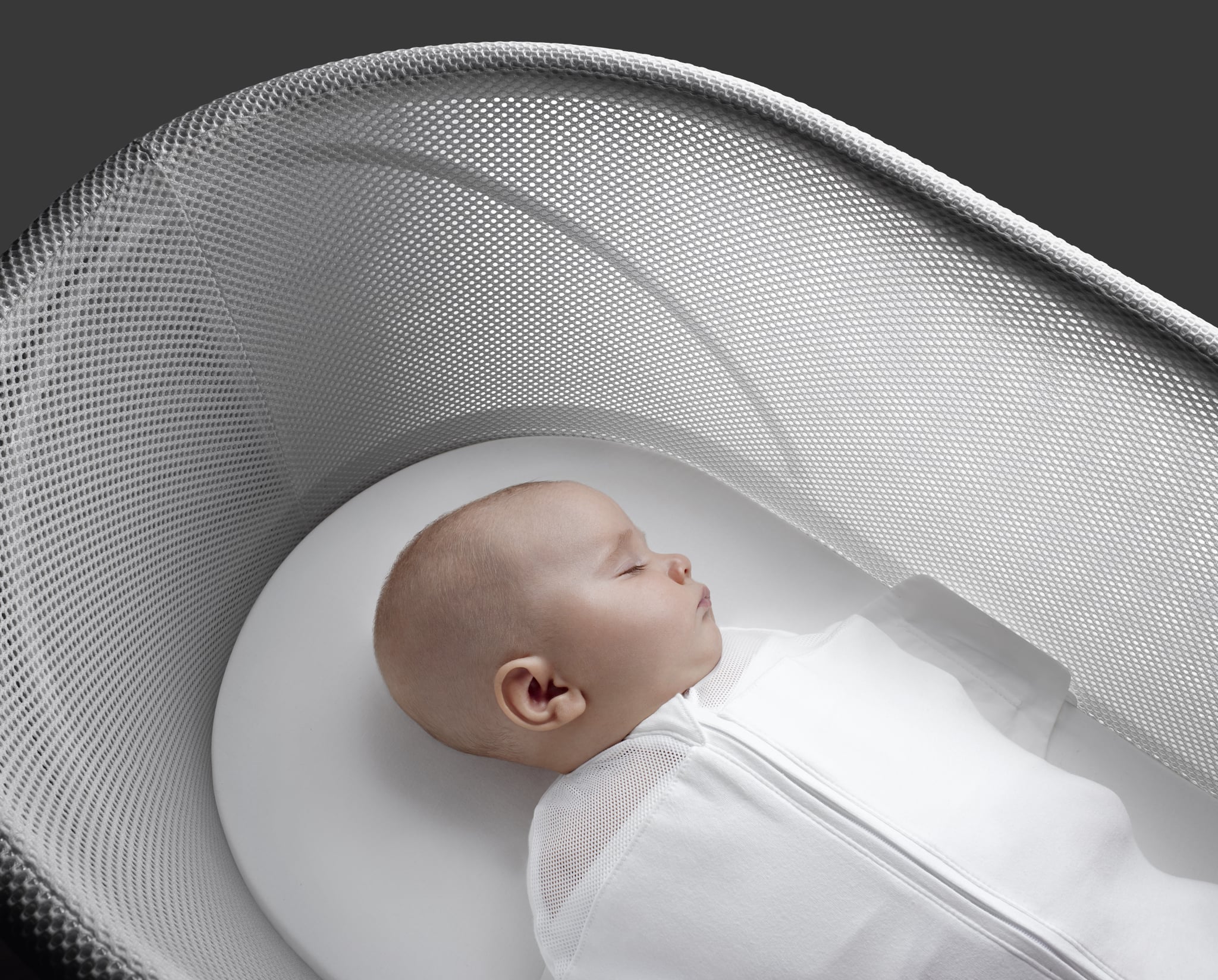 When the Snoo "smart bassinet" entered the market five years ago, it was an instant success among parents who were desperate to find a way to keep their newborn babies asleep longer. For some, the nearly $1,300 fee was a small price to pay for the two hours of additional daily sleep time the magic crib promised. But for many others, that price was still far too high, even with options to rent it for $118 a month.
This week, however, those families on the fence about whether to invest in the Snoo might have added incentive to do so: the US Food and Drug Administration has expedited the examination of it as a potentially life-saving medical device capable of reducing Sudden Infant Death Syndrome.
Happiest Baby Inc., the company behind the Snoo, announced that it has received the FDA's "Breakthrough Device" designation.
"The FDA has a process of reviewing devices that can be helpful for medical conditions and that process usually takes a year and a half, even up to two years of review and study," Dr. Harvey Karp, the cofounder and CEO of Happiest Baby told Motherly. "But if it's a device that potentially can save lives or reduce debilitating disease, they recognize that there's a need to expedite that year to do it fast."
What this means is that if the Snoo is approved, it will become the first-ever SIDS-reduction product on the market.
Although there hasn't been a single reported injury or death involving the Snoo after 75 million hours of logged sleep, many people who've used the Snoo up until now have certainly touted its safe-sleeping benefits — namely that the secure swaddle keeps babies on their back at all times and thus prevents the 350-percent increased risk of SIDS that comes with stomach sleeping. Still, the company cannot officially make claims that it prevents sleep-related deaths . . . yet.
If it does pass the FDA's evaluation, this could change. And it could also become more accessible to those who need it most. If deemed a potentially life-saving device by the government agency, it may become a free benefit provided by many health insurance programs, much like breast pumps are now.
"We hope in the next couple of years that insurance companies will cover it," Karp said.
For today's new parents, these potential breakthroughs in the Snoo market are still too far out to make much of a difference in their purchasing power, but this news certainly makes it seem that much more worthy of investment.
"Doctors may never be able to prevent all of these deaths, but we believe that Snoo will help protect many babies and families from this tragedy," Karp said in a statement. "We . . . hope to gain the FDA's clearance of Snoo as a significant step forward in the reduction of SIDS."
Image Source: Happiest Baby