Snoo Smart Baby Bassinet Receives Key FDA Approval
FDA Authorizes Snoo's Smart Baby Cot as a Medical Device
As POPSUGAR editors, we independently select and write about stuff we love and think you'll like too. If you buy a product we have recommended, we may receive affiliate commission, which in turn supports our work.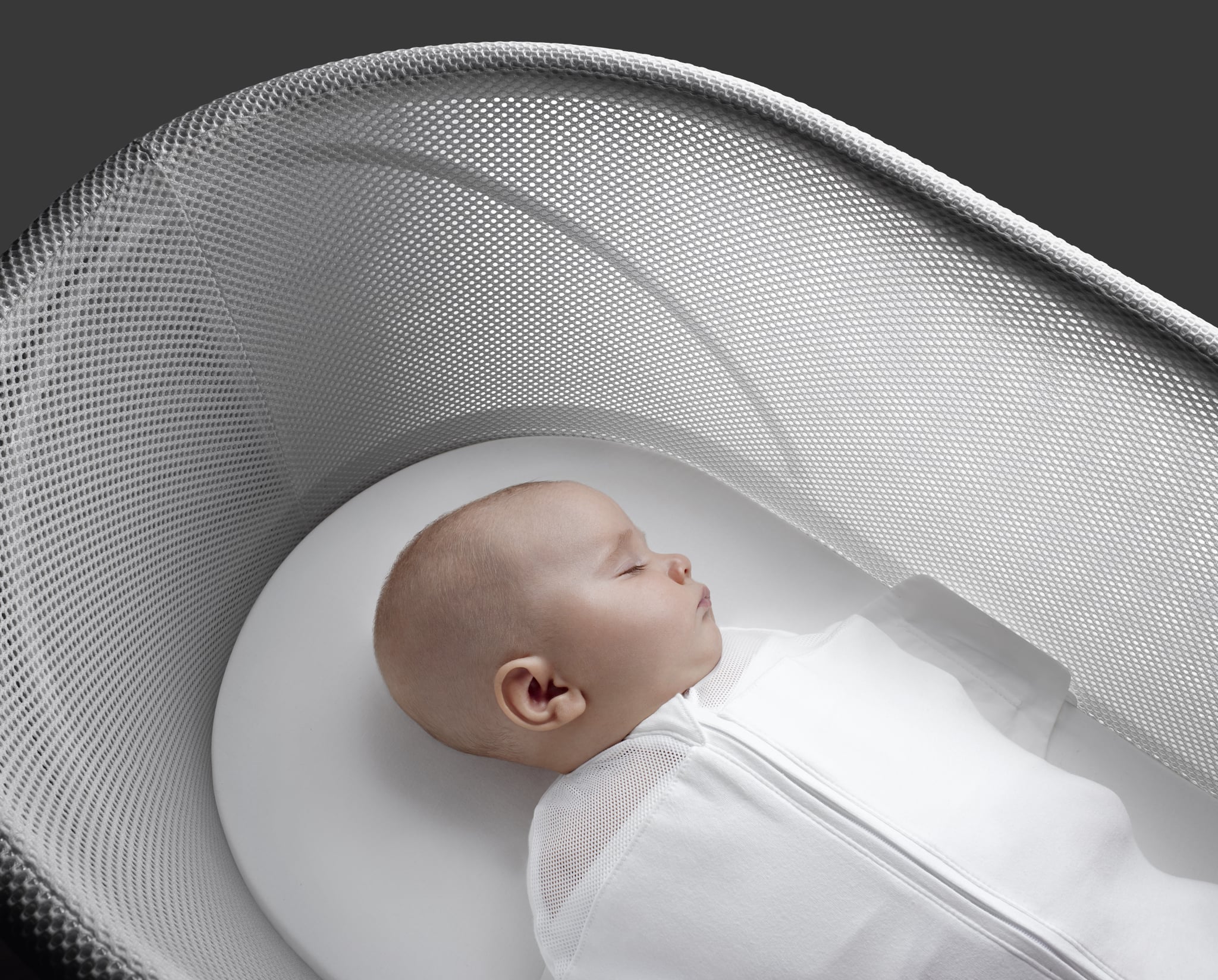 When the Snoo "smart bassinet" entered the market almost a decade ago, it was an instant success among parents who were desperate to find a way to keep their newborn babies asleep longer. The bassinet was so in demand that in order to help more parents access the Snoo Smart Sleeper Bassinet ($1,695), Happiest Baby (Snoo's parent company) created a rental program, Snoo Smart Sleeper Bassinet Rental ($159 a month).
And now, those families on the fence about whether to invest in the Snoo might have added incentive to do so: on April 3, it became the first and only medical device to receive De Novo classification from the US Food and Drug Administration for its ability to keep babies sleeping on their back. De Novo classification essentially means the FDA considers this a first-of-its-kind product that's suitable to be marketed as a medical device.
Why this is huge news: studies have shown that back sleeping reduces the risk of sudden infant death syndrome (SIDS), so much so that health agencies like the American Academy of Pediatrics recommends that babies sleep on their backs until the age of 1. SIDS is responsible for the deaths of roughly 3,400 babies in the US every year and is the leading cause of death among infants, according to the CDC.
The FDA classification doesn't mean the Snoo can be marketed as a way to reduce the risk of SIDS — but it can state that it's proven to keep babies sleeping on their back, which in turn has been shown to protect against SIDS. (And, of course, many parents already love the Snoo for its ability to help little ones doze off and stay asleep for longer periods.)
"Just as infant seats dramatically improve car safety, we hope to dramatically improve sleep safety by keeping babies on the back and reducing risky rolling," said Harvey Karp, MD, cofounder and CEO of Happiest Baby, in a statement.
Another possible benefit: now that the Snoo has been deemed a medical device by the government agency, it may become a free benefit provided by many health insurance programs, much like breast pumps are now.
Image Source: Happiest Baby